The land of Southern India holds a wealth of culture and tradition combined with a well-functioning modern framework that enables economic stability. Many cities in South India are well-suited to accommodate retirees from all backgrounds.
For someone who wants to settle in a new city or a different country, food and hygiene, recreation, pleasant climate, medical facilities and cost of living are vital factors to be considered. Still, only a few chosen places are better at providing, what elderlies specifically need, to live the best life possible. Check out the areas mentioned below in South India to retire.
1) Coimbatore
Due to its reputation as the textile hub of the country, Coimbatore is the Manchester of India. Furthermore, it has emerged as one of the best places to retire in South India. Due to its location at the bank of the river Noyyal, the city enjoys a pleasant climate throughout the year. If you love the smell of greenery and wet soil, visiting nature parks in Coimbatore will become your favourite thing. Kovai Kutralam Waterfalls, Velliangiri Mountains, Monkey falls, Aliyar Dam are some of the few wonders that will satisfy your taste for nature.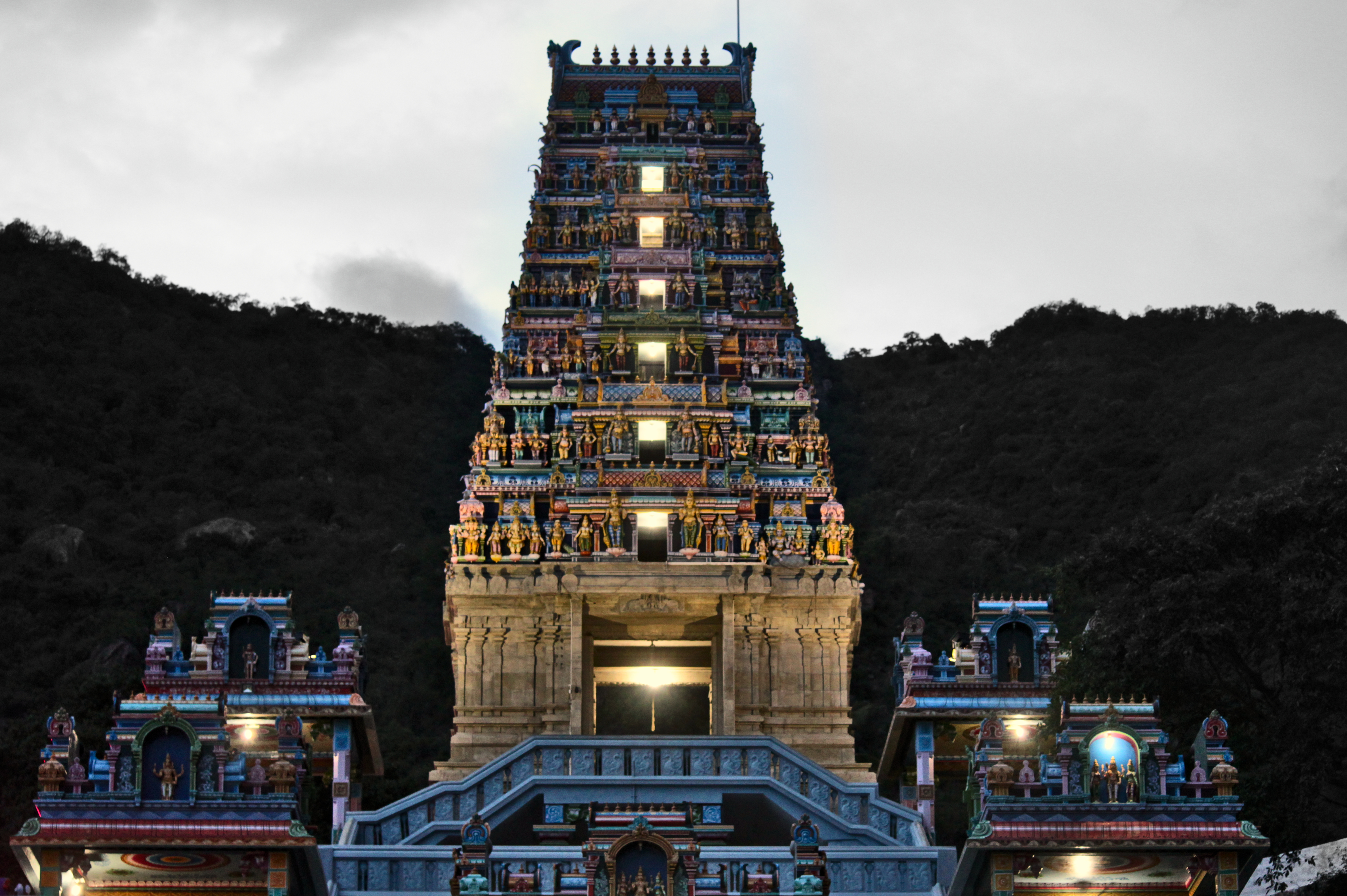 Convenient for the average elderly
Minimal pollution, low cost of living, ample sightseeing, well-developed infrastructure and functional connectivity makes this city an ideal place for pensioners. The hospitality industry has become quite popular here alongside local favourites. Apart from renowned restaurant chains, one can also enjoy classic South India cuisine from native eateries. Famous hospitals like KG and Kovai Medical Centre provide excellent healthcare and land is quite affordable. A steady rise in retirement communities makes Coimbatore one of the top referred places to retire in South India.
2) Kochi:
Also known as the "Queen of Arabian Sea", Kochi is a city located in the coastal state of Kerela. Once a permanent harbour for trading spices to and from Arabia, China and Europe, it has retained its exotic reputation. The architectural influence is alive to this day. Retirees on the hunt for fascinating sights can witness Cantilevered Chinese fishing nets, a 450-year-old Paradesi synagogue, ancient mosques and houses and palaces from the Portuguese and Dutch-era.
Kochi's nature and wildlife tours are popular among locals and tourists alike as you can get the best travel packages at a reasonable rate. The city is now a major IT hub but hasn't yet lost its quaint old-world charm.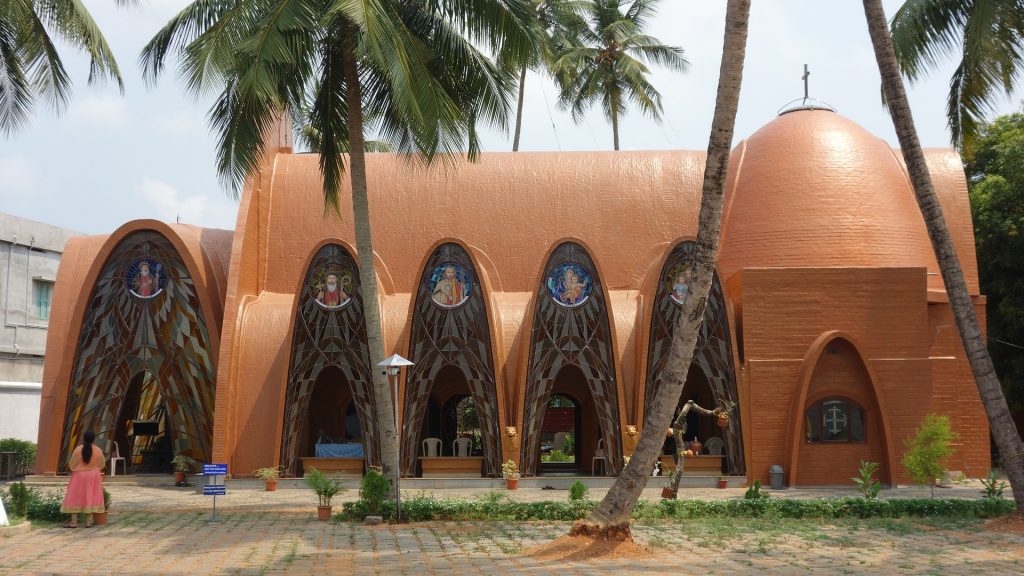 Old world charm meets Mordern day comfort
It's connected via airports, a metro and railway stations as the state is working on more transport projects. The city provides first-rate medical facilities. Some of the reputed hospitals in the town are Amrita Institute of Medical Sciences and Research Centre, Medical Trust and similar trusted facilities. This bustling commercial port was listed among the 'Top 10 cities for tourists to visit in 2020' by a famous international travel magazine. Kochi is slowly coming up with more and more retirement communities.
Graceland Foundation is a well-established community, comprising of retirement homes which boast of an unconventional living concept. Additionally, it houses 24 hours of medical support, an Ayurvedic treatment centre, a well-stocked library, outdoor and indoor dining. Kochi makes retirement sound heavenly!
3) Mysore
A few miles away from the hustle of Bangalore, lies one of the most sought-after places to live in India. As a princely state during the British empire rule, Mysore is now famously known as the 'City of Palaces'. Therefore, a large number of rich historical architectures still predominate. Tourists from all over the world are attracted to the sights of Mysore Palace, Somanathapura Temples, St. Philomena's Church which was influenced by Cologne Cathedral in Germany, Chamundi Hill, Mysore zoo and many more.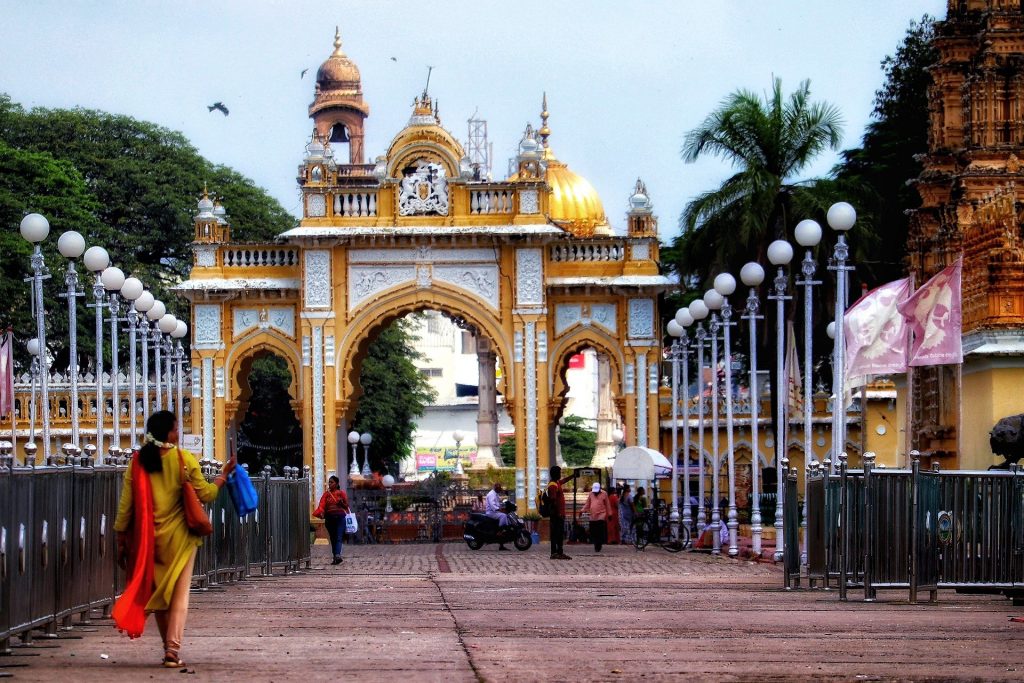 Abundance of culutre and cleanliness
It is also a gateway to destinations situated around the city like the Brindavan Gardens. Easily accessible via road, railway and air, Mysore also provides comfortable bus services. Therefore, Bengaluru is never too far away if you're craving a bit of nightlife. Accommodation is pretty affordable as the city welcomes people from everywhere, hence living prices range from 5-star to the budget class.
Known as 'The second cleanest city in India' Mysore is pollution-free. It offers reasonably priced healthcare facilities along with a variety of other traditional medicinal services like Ayurveda. Established retirement places like Covai Care provides excellent living facilities for elderlies who want to retire in South India. The greenery and moderate climate make Mysore a pensioner's paradise.
4) Vishakhapatnam
Also known as 'Vizag' and nicknamed as the 'Jewel of the East Coast', Vishakhapatnam is a port city which is famous for its beautiful beaches where the hills meet the sea.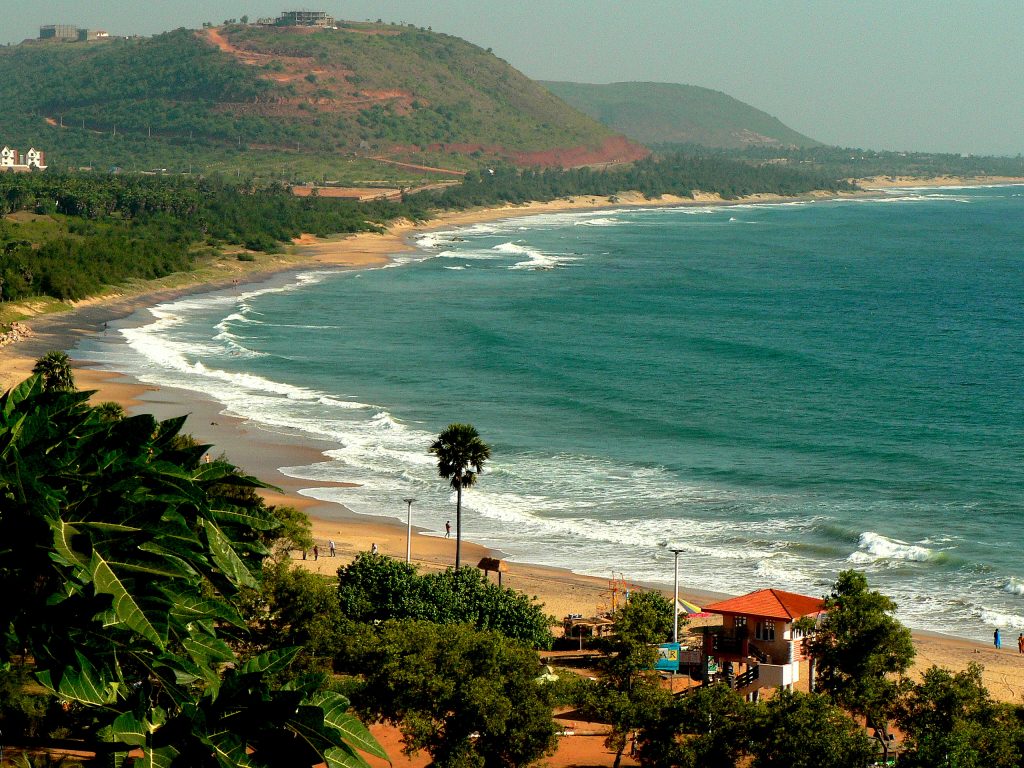 A sight for sore eyes
As a major industrial city in Andhra Pradesh, it has a lot to offer. Retired couples can have the time of their lives exploring the variety of options available for an enjoyable stay. You can experience being inside a real submarine at an open submarine museum, take a stroll on the beach, enjoy cheap liquor and tasty seafood, go windsurfing, parasailing, visit the hilltop of Kailasagiri, Dolphin's Nose Lighthouse and so much more!
The city is accessible via flights and railways. People from neighbouring towns can even travel via buses. With a decent healthcare system, pharmaceutical companies are on the rise. Hence retirees can enjoy the rush of being in the coastal hub and live close to reputed medical facilities like Indus, CARE, Apollo and Manipal Hospitals. It's also home to one of the oldest retirement communities, Goldage Retirements Homes & Hospitals.
Choosing to settle in Vishakhapatnam can prove to be the best decision for a life that wants to live vicariously!
5) Pondicherry
Delightful to the eyes, Pondicherry is a vibrant port city. Moreover, it was a trade centre by the French, Portuguese, British and Dutch colonies. Since then, it has retained much of the culture left by traders and continues to be a popular tourist resort. The French ruled the union territory of Pondicherry till 1954; hence you can still find architectures with colonial influences. As a result, a buffet of continental options can be found anywhere along with cheap liquor.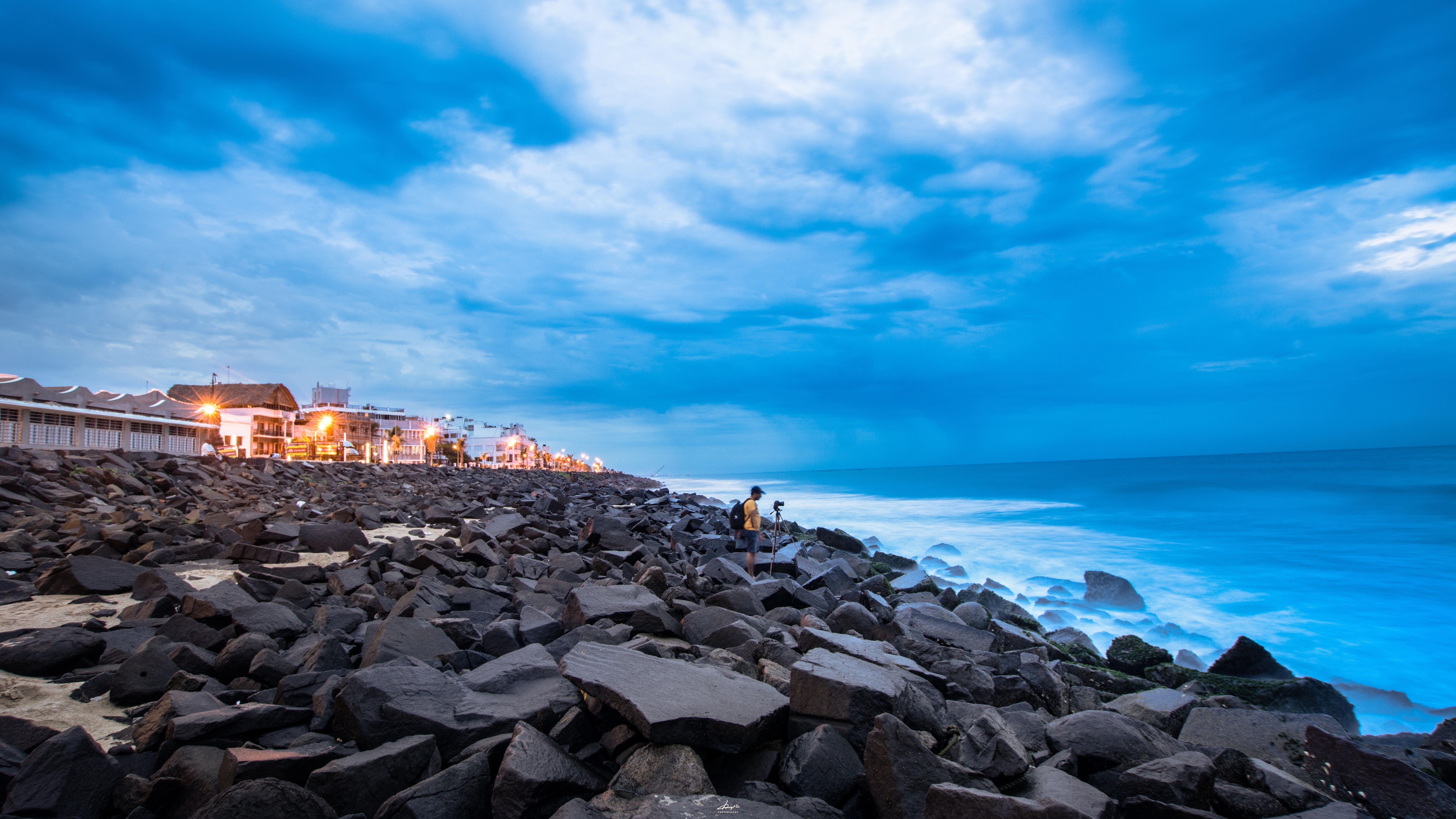 A turquoise experience
The beaches and backwaters have clear water and sand, which are something of a spectacle here where you can rejuvenate and relax. There are various museums, old monuments, pristine lakes, and historical sites to explore in Pondy.
It is connected via roadways, railways, the sea and airways. However, some flights are not currently active. Infrastructure is well-maintained. Even though healthcare is decent, yet people like to travel to Chennai for advanced facilities. Some of the best hospitals here are Rani Hospital, Be Well Hospital and New Medical Centre.
Villefranche, Aishwaryam, Covai, and Serene Pelican are the popular retirement communities in Pondicherry. For retirees this is an ideal place if you want to meet new people, live affordably and enjoy the nightlife.
6) Hyderabad
Hyderabad is the capital city of Telangana. It is steeped in culture, history and is known for its world-famous Hyderabadi biryani. Catering to its people with large appetites, you can never go hungry here. This urban city has it all. From infrastructure and connectivity to affordable living and excellent healthcare, it has maintained low crime rates despite being one of the metropolitan cities in the country. Visiting heritage sites are an educational way to spend your weekend. Golconda Fort, Qutb Shahi Tombs, Charminar and Ramoji Film City are a few places to explore.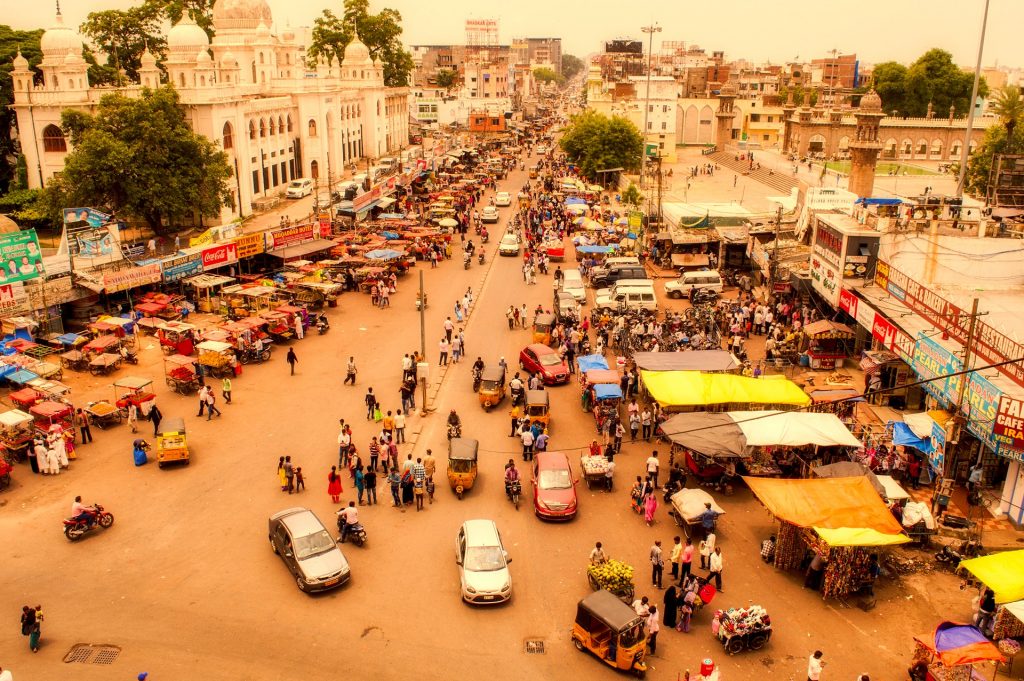 Our favorite metro-city
A variety of transport options are available for commuting inside the city. The cost of living is low than in other metro cities like Mumbai and Bangalore. Furthermore, the town has excellent healthcare facilities and top hospitals like Prathima and Apollo.
Advaita retirement homes are quite famous for their services catering to the physical and emotional needs of the retirees. Nightlife is still on the rise with pubs and bars cropping up in places. Even though the climate ranges between warm to hot, is quite manageable than in Chennai. It is also close to several beaches and hill-stations where the locals generally go for vacations or on weekends. Hyderabad is undoubtedly one of the best places to retire in South India.
7) Ooty
Referred to as 'Queen of the Hills', Ooty is a resort town that has been a popular choice among elderlies since decades. It has a pleasant to cold climate all year round and boasts of scenic beauties like the Nilgiri hills, picturesque lakes, plantations and colonial sights. A haven for nature lovers, there are enough activities to enjoy and sights to see in this quaint little town. Enjoy the panoramic views from Doddabeta peak, eat rest and relax at the boathouse in Pykara lake, check out the Toda huts and explore a lot more! People here are humble and will help you get anything you require.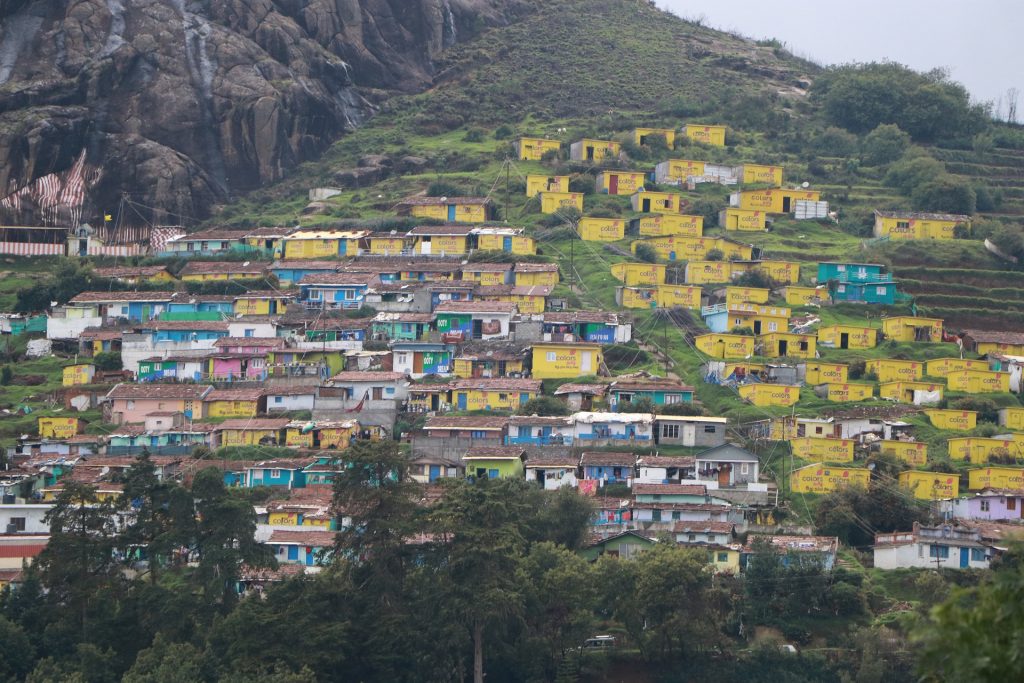 Nature's abode
Ooty has plenty of living options if you want to live a secluded life, but for retirees, it is advisable to live in a community or around market areas for support. Furthermore, inspection is essential to check the steepness of the hill if you plan to rent or buy a house on it. Getting a geographical review will also help in knowing the advantages and disadvantages of the area. Healthcare is decent, though people looking for advanced care prefer to live in nearby cities with better medical facilities.
Due to the enormous demand, it is easy to find retirement communities in this town, and it is an excellent choice of settlement. You will find like-minded people here who can help you with the essential services you need to live a fruitful life among the pleasant hills of Ooty.
8) Goa
A favourite place for the posh and fun-loving retiree, Goa is famous for its beach life, greenery, Portuguese influence, cultural mix, exotic Goan cuisine and rampant tourism. Foreigners have even opened up shops, mostly beach shacks and restaurants after settling here.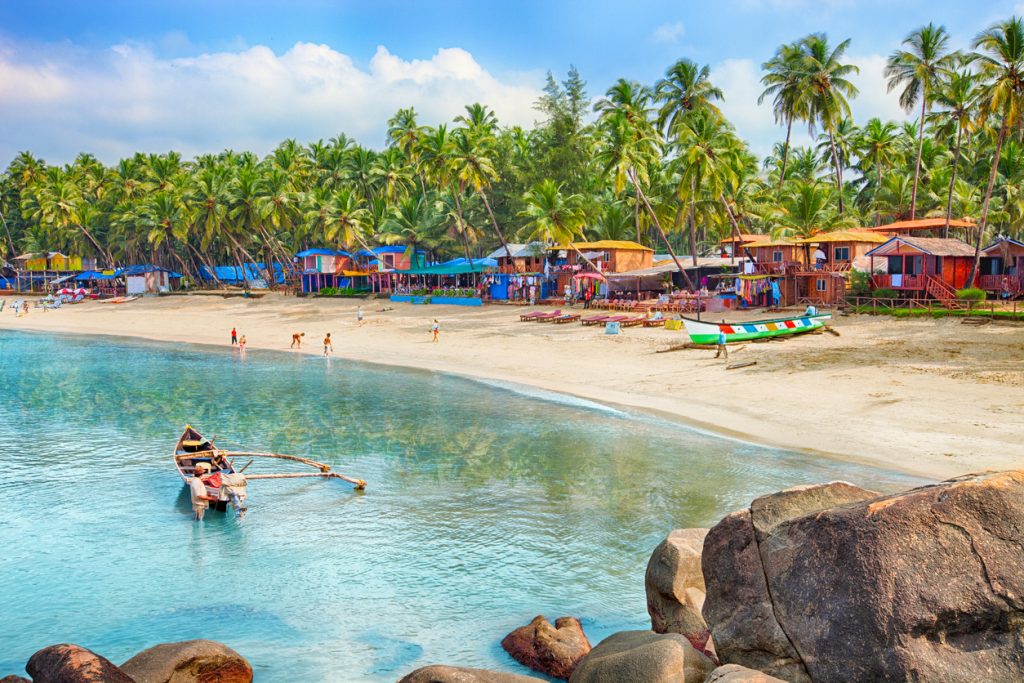 A place that welcomes everyone
Even though North Goa, due to its liveliness, is comparatively more expensive than South Goa, yet the cost of living is lower than in America for the average USA resident. For the Indian citizen, however, it might not be any different than any other metro city, owing to its reputation as a tourist destination. But the effort might be worth it as Goa has a lot to offer!
South Goa is where the average pensioner chooses to settle. The romance with old Goa is explored through churches like The Portuguese-built Se Cathedral and 400-year-old monuments in Vasco De Gama. You will fall in love with the structures and roads of Old Goa! For the party animal, North Goa is the place where the music never stops, especially from November and April. In addition, Christmas and New year parties are something of a legend here.
Though healthcare facilities are cheap, retirees prefer to go for more metropolitan cities in search of advanced care. Not only that, but cheap labour is also tough to find since the culture is pretty laid back. Besides, as a lot of retirement communities are present, you can always find a helping hand. As a result, Goa is the place to be after retirement where you can rejuvenate, take a yoga class, joining the Art of Living, soak in the culture and have an ongoing romance with the sea. However, if you need around the clock transport and essential services, it's better to settle in nearby cities and make Goa your go-to destination for joyful vacations, where age is just a number!
Life after retirement should be complete in terms of happiness and adventure. Each person is different; hence the places mentioned above can be a good fit to retire in South India.