Since ancient times, the sea has had a unique influence on men and calls to them like moths to a flame. Humans have always sought out water bodies to live near, thus enabling a wholesome life with fertile lands which explains why we have a deep and profound connection to water. Even doctors prescribe living on the seaside to build a healthy lifestyle. In this article, we will look at the reasons why the modern-day pensioner should retire on the beaches of Goa.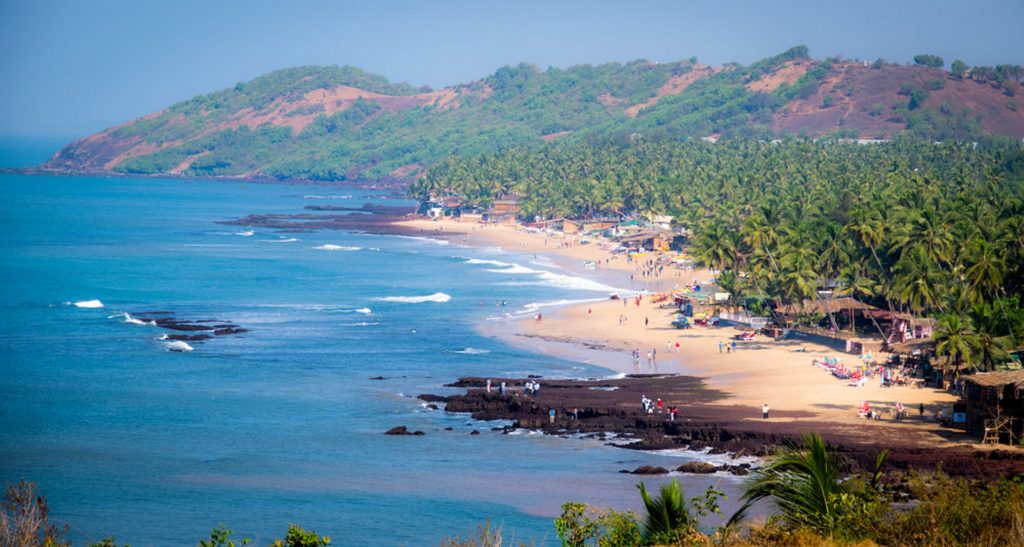 Famous as one of the best retirement destinations, the sun, sand and shores of Goa team up to provide you with an appealing quality of life. The health benefits, quality of life, safety and a mix of cultures have shaped this city into a wonderfully vibrant and friendly community. Here are the top 10 reasons to retire on the beaches of Goa.
1. Reasons to Retire and Live in Goa: Abundantly Green
Goa is busy catering to the crowd during tourists months. However, those who visit off-season witness the lush beauty that envelopes the land. The vivid hues that bloom during this time are another side of Goa that is just as beautiful. Moreover, the wildlife sanctuaries, South Goa hills, nature trails and lesser-known beaches come alive during the monsoon season with a green gusto. Such amazing sights, coupled with the soothing sea breeze, make it a one of a kind destination. Places, where you can experience captivating sceneries, are Cola beach, Dudhsagar falls, Arambol beach, Bhagwan Mahavir Wildlife Sanctuary, Mollem National Park, Chorla Ghat Carambolin Lake, Pequeno (Bat) Island and Cambarjua backwater canal.
2. Reasons to Retire and Live in Goa: Tropical Advantages
Owing to India's position along the equator, Goa enjoys a tropical climate throughout the year. Thus, the sun exposure and proximity to the sea help in building a healthy body and mind. Retirees can get ample vitamin D and also enjoy windy evenings by the sea. The warm climates help alleviate arthritis pain, and blood pressure which are some of the common problems faced by elderlies. Moreover, physical exercises on the beachside can significantly boost energy levels and enhance mood. Thus, Goa has a reputation for being the ideal place for recovery and relaxation.
Furthermore, food is exceptionally delicious and healthy due to spices grown in the city's Tropical Spice Plantations. Nature blooms unspoilt, in this hot and humid weather where one can witness flourishing greenery and thriving water bodies. Hence, having a favourable tropical climate is one of the best reasons to retire on the beaches of Goa
3. Reasons to Retire and Live in Goa: Global Community
An intermingling of cultures in a different land provides opportunities to understand people, experience unique situations and become more tolerant. Travelling is an aspect of life, and everyone should plan toward it. As a famous holiday destination, over time, Goa has become a home for people from all over the world. Many tourists and ex-pats have started their businesses and continue to live here as the entire seaside environment reminds them of their hometown, but with a humble worldview. As a result, the city enjoys a vibrant global community. Due to also being a popular retirement choice, elderlies can find like-minded people from different backgrounds. Moreover, a cheerful vibe and group activities will wash away any waves of loneliness.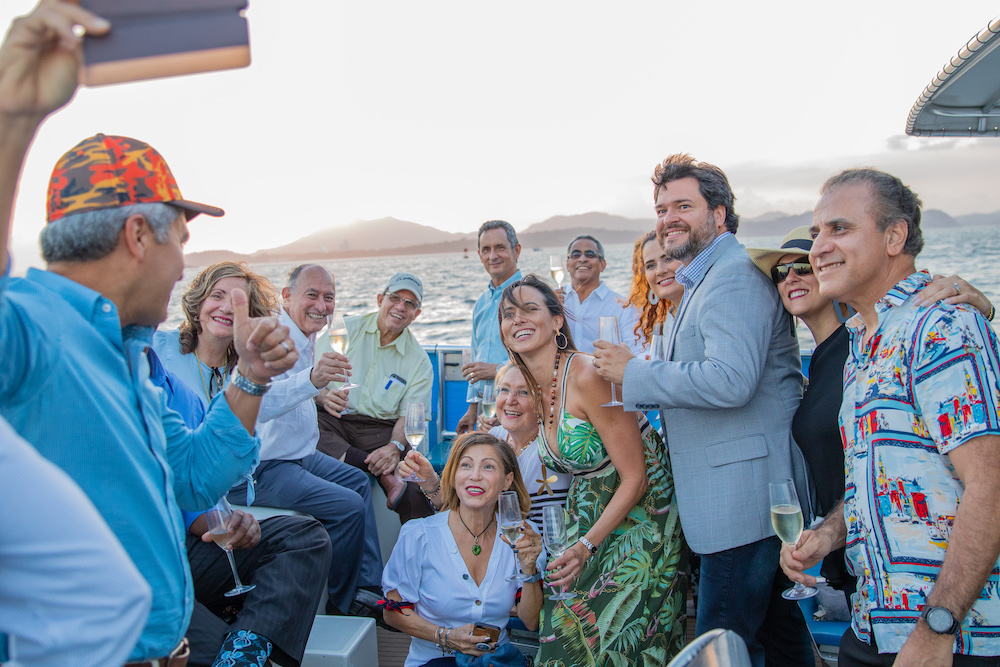 4. Reasons to Retire and Live in Goa: Seafood at its best
The regional Goan cuisine is one of the primary sources of attraction in the city. The west coast of India is abundant in spices, seasonal fruits and tasty quality meats, thus allowing you to indulge in delicious recipes. Goa is the only place in India where pork and beef are widely consumed because of tourist demand. Therefore, a lot of Goan recipes have evolved around meats along with traditional ingredients. Coconut being the most common is the base for most recipes and gives a rich flavour and thick consistency. Retirees who love to eat can bask in the soothing afterglow of a satisfying meal. From casual, cheap beach shacks to fine dining restaurants, you can find amazing dishes almost anywhere. Some of the famous dishes and desserts include Goan pork vindaloo, Goan fish curry, Patolea, Bebinca, Crab Xacuti, Goan prawn curry, and Shark Ambot tik and Perad.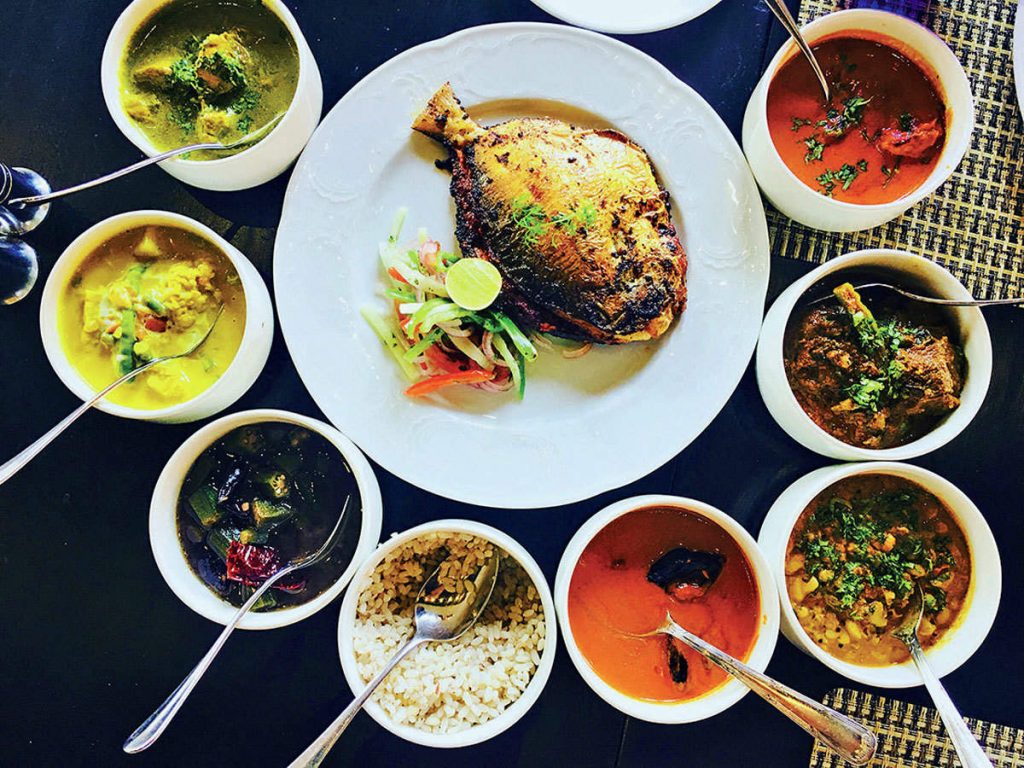 5. Reasons to Retire and Live in Goa: Party Paradise
No other place can compete with Goa's spectacular nightlife! There are countless locations where you can enjoy endless parties swirling in a pool of hippie vibes, energetic dance numbers and trance music that hits the acoustic sweet spot. Retirees who want to live large can participate in the annual beach parties, especially during Christmas and New Year. Besides, celebrities tend to perform at renowned clubs and hotels. At the same time, local bars have DJs and bands playing iconic numbers in front of a receptive crowd. Since alcohol is pretty cheap, food and drinks are plenty in number around these party hubs. In conclusion, a favourable party atmosphere is one of the reasons why people retire and come together for the celebration of a lifetime on the beaches of Goa.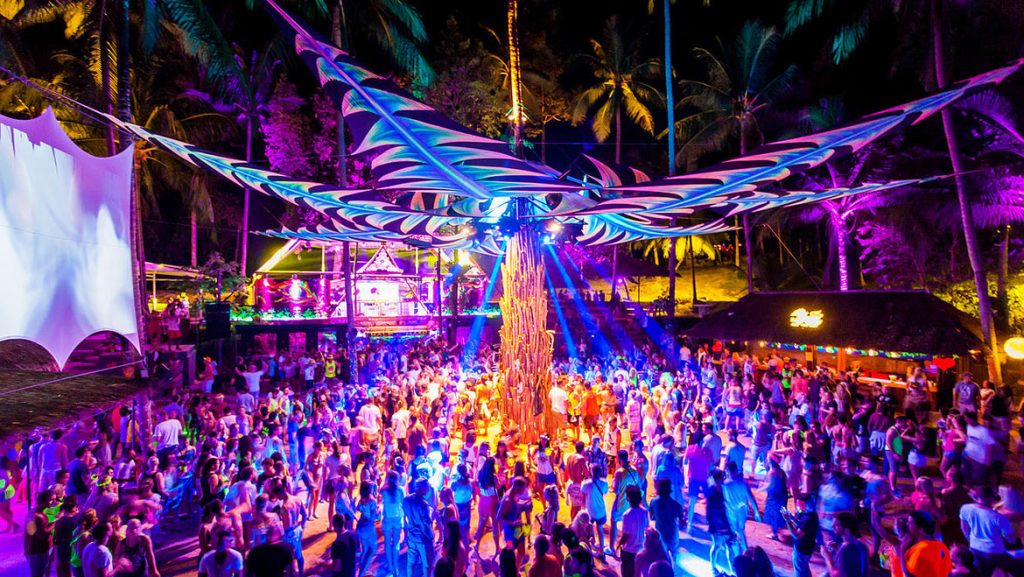 6. Reasons to Retire and Live in Goa: Minimal Cost of Living
Living in Goa comes with a lot of perks and options. Although it can be a bit expensive for the average Indian retiree, however, the quality of life is relatively better suited for pensioners, making it a worthy choice. For ex-pats, it might be a cheaper choice compared to living in their hometowns. The city consists of North Goa, with exotic parties and the cultural crowd and South Goa, with secluded beaches and a serene environment. For elderlies, South Goa is a far better option as it has notable healthcare facilities like Rajagiri Victor Hospital and Manipal Hospital. Furthermore, lots of people have embraced senior living in Goa and have settled in retirement villages. As a result, companionships with like-minded are a cherry on top for retirees in Goa.
7. Reasons to Retire and Live in Goa: Transport & traffic
Goa has a state-run public transport service which mostly consists of private buses, unmetered taxis, auto-rickshaws and motorcycle taxis. Locals prefer owning a private vehicle or renting them out regularly for transport. Most of the international flights arrive through Mumbai at Dabolim airport in Vasco da Gama, which is Goa's only airport. People also board the train as the railway services connects the city to Delhi, Mumbai, Ahmedabad, Mangalore, Kochi, Kolkata, Thiruvananthapuram, Bangalore, Chennai and Hyderabad. Retirees can choose any of the ways mentioned above to travel into and within Goa.
8. Breath-taking Sunsets: Reasons to Retire and Live in Goa:
A beautiful sunset over pristine sea waters is what makes Goa a romantic destination. There are several beaches, hills and forts from where you can witness the most stunning sunsets. Elderlies will appreciate the lovely evenings savouring the sky turning all kinds of orange, pink and red as the sun winds down for the day. Furthermore, sunsets are known to make people feel relaxed and satisfied as it boosts the secretion of melatonin and serotonin, the 'feel-good' hormones. Famous sunset spots include Chapora Fort, Anjuna Beach, Palolem Beach, Aguada Fort, Japanese Garden Vasco, Hilltop view from RajBagh beach, Sinquerim Fort and Vagator beach. Such beautiful sunsets are one of the top reasons why pensioners choose to retire on the beaches of Goa.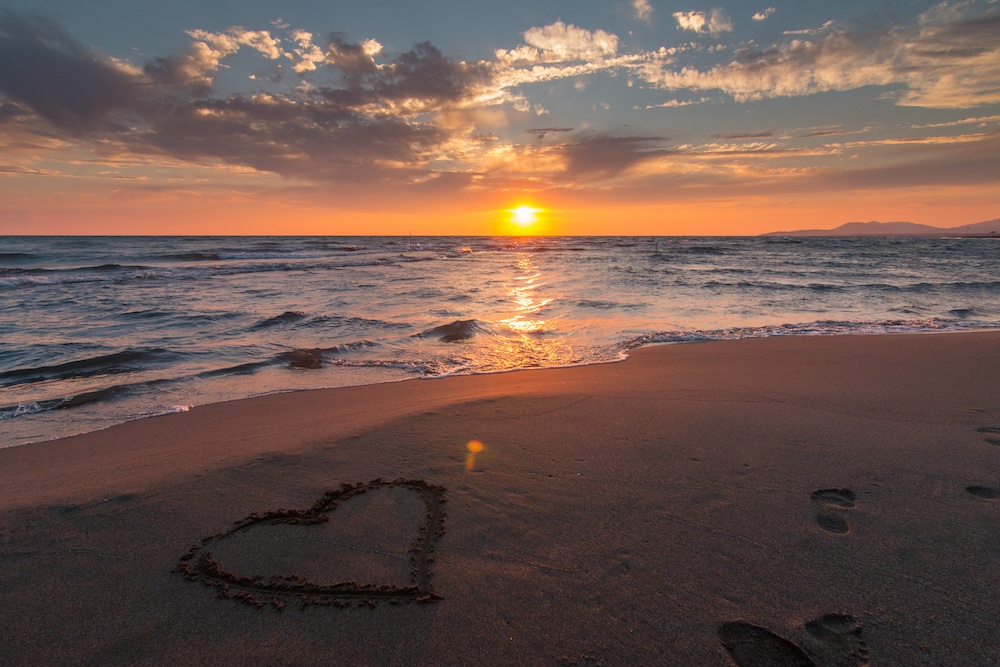 9. Friendly people: Reasons to Retire and Live in Goa:
As a culturally mixed city, Goans usually come off as peaceful, friendly and cooperative individuals. Additionally, they are tolerant of each other's religions and participate in all celebrations and festivals. A lot of foreigners and ex-pats have settled here and have managed to mingle pretty well with their neighbours. It has been possible due to the open-mindedness of the locals who consider themselves Goan first, before any religion. Elderlies will experience excellent hospitality, and a friendly atmosphere and get affordable help when required, especially in South Goa. Moreover, the city is also home to many retirement villages, where people from different backgrounds live in harmony. Therefore, elderlies will have no trouble mingling and interacting with the people of Goa.
10. Reasons to Retire and Live in Goa: Luxury Bungalows at an Affordable Price
Offer yourself the indulgence of living in one of Goa's affordable luxury villas. In the beginning, you might not even look at the ridiculous prices, thanks to the rise in tourism. However, rates come down drastically during the off-season, allowing you to live life king-size in these exotic locations. Additionally, private swimming pools, gym, spacious rooms, gardens, an outdoor terrace, and to top it off, a luxurious spa experience awaits you at these waterfront vacation homes. Whether it's a weekend get together, festive celebration, or group activities, Goa has a lot of options for you to choose from. Check out these deluxe villas for your next getaway!
Studies have shown numerous physical and mental health benefits of living near the sea; and additionally, settling beachside after retirement can be rewarding on a spiritual level as well. Lots of port cities in India and abroad are turning into retirement hot spots because of growing demand among elderlies. Needless to say,, retiring in Goa is like having nature's biggest swimming pool right on your doorstep. So bring out your bright pastel attires, beach hats, sunblock, and yoga mats and head to Goa for a pleasant retirement by the sea!