Looking for the best place to retire in Rajasthan? Read on to find the best retirement destinations. Rajasthan, often known as the Land of Kings, is the largest state in India and is situated in the northwest. It is home to a variety of historical and cultural riches that make it ideal for those one-of-a-kind, once-in-a-lifetime experiences. This post will help you find the best place for your retirement destination.
Table of Contents:: Summary
hide
Why Should You Retire in Rajasthan?
Here are a few reasons why Rajasthan can be an excellent option for your retirement destination.
The ancient forts and palaces
Rajasthan is famed worldwide for its opulent palaces and historic forts, which distinguish it from other Indian states. Since the 12th century, a number of kingdoms have controlled this region of royalty, including the Rajputs, the Mughals, and the Jat emperors. Each kingdom contributed its own unique fusion of architectural designs and styles. In the shape of amazing structures, this monument to their talent still stands strong throughout the state. You get the sense of being in a time warp when exploring these antique buildings.
The heritage hotels
Rajasthan is well-known for its majestic palaces, many of which have been renovated into heritage hotels. These establishments provide a cozy atmosphere laced with royal amenities and grandeur that the former kings and queens were known to enjoy. Among the most well-known heritage hotels are the Taj Lake Palace in Udaipur, Umaid Bhawan Palace in Jodhpur, Rambagh Palace in Jaipur, and Samode Palace in Jaipur. Rajasthan's hotels are a regal refuge that everyone should visit at least once.
The wildlife
Both lovers of birds and wildlife are drawn to this regal state. Amazing wildlife, including endangered and rare species, are scattered over its vast area. The state's Ranthambore National Park, Sariska Tiger Reserve, Keoladeo Ghana Bird Sanctuary, and Kumbhalgarh Wildlife Sanctuary are just a few of the wildlife preserves and national parks that are a must-see. By going on a jeep safari or a boat trip at these remote locations, you can see Royal Bengal tigers, the uncommon Great Indian bustard, endangered river dolphins, and many other bird and animal species, as well as feel nature at its best.
The city of colors
Rajasthan is unquestionably one of the world's most colorful places. You will find towns in a variety of colors that will stimulate your senses, from gold to blue and white to pink. The largest state in India has several attractive and distinctive cities, each with a lot to offer. The Golden City of Jaisalmer, the Blue City of Jodhpur, the Holy City of Ajmer, the Pink City of Jaipur, and the City of Lakes, Udaipur, are just a few of the must-see cities in Rajasthan.
The vibrant and colorful festivals and fairs
All year long, Rajasthan is known for its vivacious festivals and fairs. This royal land seems to host a dancing, music, historical, adventure, or cultural festival every month. The Teej Festival in Jaipur in August, the Rajasthan International Folk Festival in Jodhpur in October, the Desert Festival in Jaisalmer in February, the vibrant Pushkar Fair in Pushkar in November, the Elephant Fair in Jaipur in March, the Magnetic Fields Festival in Shekhawati in December, or the vibrant International Kite Festival in Jaipur and Jodhpur in January are just a few of the festivals and fairs that are sure to coincide with your visit. Your royal vacation might have one of these festivals as its focal point, making it intriguing and enjoyable.
Rajasthani art and folk dance
This monarchy is home to a number of distinct tribes, each of which has its own distinct dance, music, and artistic traditions that are a part of the state's cultural heritage. Each one captures the vibrant culture of Rajasthan, even if some of them seem a little odd but are still fascinating. Women dance and spin while holding eight to ten pitchers on their heads, like in the Bhavai dance. The most well-known folk genre and the quintessential Rajasthani dance, the Kalbelia dance (also known as the Snake Charmer Dance), has men playing traditional instruments while women perform a dance. The Kathputli dance (also known as the Puppet Dance), which is centered on folktales, is a fan favorite. Other well-known dance styles include the Terah Taali, Khayal dance, Kacchi Ghodi, and the Ghoomar dance of Udaipur.
The epic experiences
The varied environment of Rajasthan makes it the ideal location for a wide variety of unusual experiences and activities. There are countless options, including camel safaris in Jaisalmer, safaris at wildlife sanctuaries and national parks, dune-bashing in the Thar Desert, ziplining at Mehrangarh Fort, hot-air ballooning in Pushkar, and boating on Lake Pichola in Udaipur. For those who are feeling more daring, there are pathways to climb across Mount Abu's highlands and Alwar's beautiful vegetation.
5 Best Cities to Retire and Live in Rajasthan: 2023
Here is a list of cities where you can retire in Rajasthan for a smooth and hassle-free life.
1. Jaipur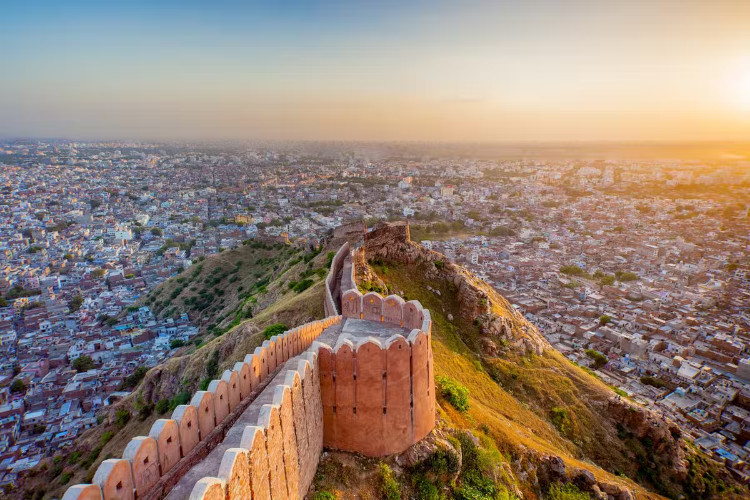 The masterfully constructed city features some of the best architecture, broad streets, impeccable cleanliness, and little traffic. A large part of why Jaipur is a great location to live is because of its architecture.
Jaipur is one of India's safest cities, especially for women. In places like Delhi and Gurgaon, it is unthinkable to walk alone on the streets at night, but this is not the case in Jaipur. All thanks to Jaipur's diligent police force, who never take their responsibility lightly.
In terms of infrastructures like hotels, schools, international airports, and hospitals, Jaipur is on par with other major cities. However, quality of life is one item that comes first. Clean, toxin-free air is available to breathe in Jaipur. Jaipur's highest quality of life is available if you purchase one of the stunning homes on Ajmer Road.
Jaipur is the destination for you if you enjoy shopping. The many marketplaces filled with handicrafts, lovely juttis, fabrics, and crafts are always in style. For those who enjoy shopping, Jaipur is bliss.
Udaipur, Ajmer, and Pushkar are some of the lovely cities that surround Jaipur. You won't ever experience boredom. Each of these locations is lovely in its own particular way. They are all within a few hours of Jaipur, making for a wonderful weekend vacation for you.
Best Places to Visit: City Palace, Jantar Mantar, Hawa Mahal, Amber Fort, Albert Hall Museum
Best Places to Eat: Market Plac, Suvarna Mahal, House of Han
2. Udaipur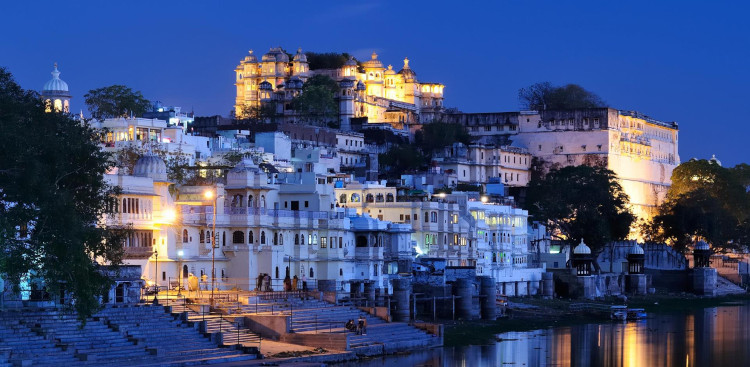 The best city to live in is the lake city of Udaipur. This is a significant aspect that both Indian and foreign tourists have brought up. Even those who have resided in Udaipur as paying guests while working at transferable vocations, such as bank employees, college students, research scholars, and many more, have found the locals to be incredibly hospitable and friendly.
Mewar's culture is such that it can accommodate visitors from all over without raising an eyebrow. Mewar has always treated everyone with respect, regardless of caste, color, or faith. This is one part of the entire Mewar region that is good. Because of its welcoming nature, Udaipur, the city of lakes, has consistently drawn visitors from all over the world.
The city has a lot to captivate everyone, aside from culture. When compared to other cities throughout the world, it was once thought of as a small area with few contemporary conveniences and necessities. However, it has been able to captivate hearts even in its smallest form. Udaipur has recently undergone numerous technical, structural, and economic developments that have elevated it to the position of one of the most magnetic cities.
Best Places to Visit: City Palace, Sunset cruising over Lake Pichola, Sajjangarh Palace, Bagore Ki Haveli.
Best Places to Eat: Rainbow Restaurant, Jagat Niwas Rooftop Restaurant, Café Ambrai, Jheel Café
3. Jodhpur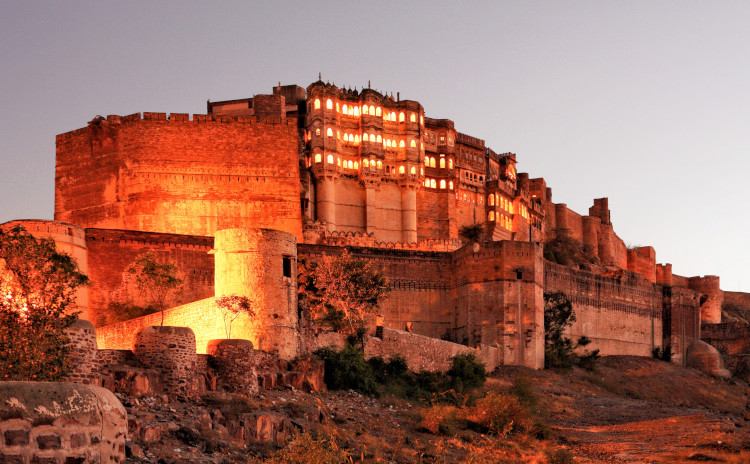 Due to its rich traditions and customs, Jodhpur is a well-liked travel destination for people from all over the world. It is an excellent place to live because it is a safe city with a low crime rate. You can easily navigate the city because of its broad roads, cleanliness, and lack of traffic.
Best Places to Visit: Mehrangarh Fort, Umaid Bhawan Palace, Camel Safari, Toorji Ka Jhalra.
Best Places to Eat: Indique, Jhankar Choti Haveli, Nirvana, Jharokha 360⁰, Kalinga Restaurant
4. Bikaner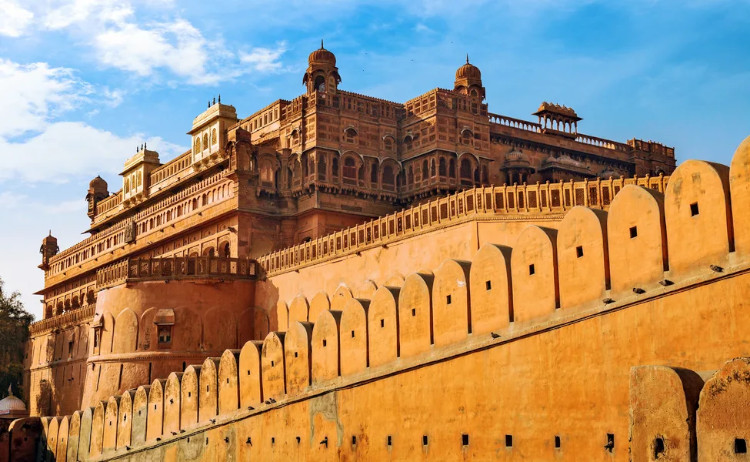 The energetic desert town of Bikaner has a magnificent fort and an energizing outpost atmosphere. Though it has a large number of hotels and a bustling camel-safari scene, which draws many tourists wanting to avoid the crowding that periodically surrounds Jaisalmer-based safaris, it is less heavily influenced by tourism than many other Rajasthani cities.
Best Places to Visit: Junagarh Fort, Jain Temple Bhandasar, National Research Centre on Camel, Lalgarh Palace and Museum, Rampuria Havelis.
Best Places to Eat: Chai Patti, Chhotu Motu Joshi Sweet Shop, Suraj Restaurant, Heeralal's, Gallops
5. Pushkar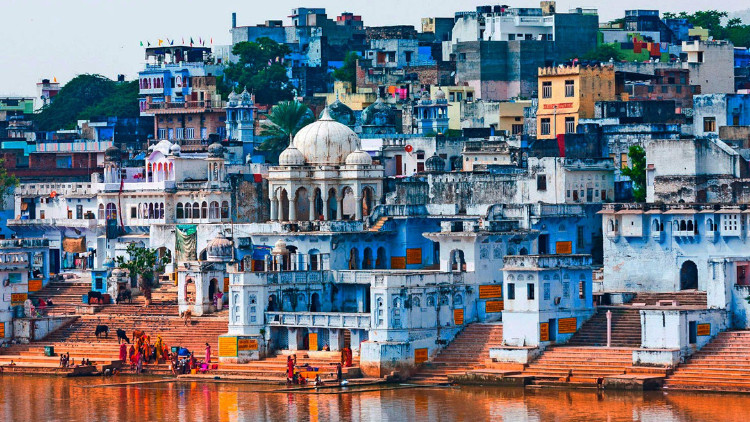 Pushkar is one of India's oldest cities. It is a popular location for the hundreds of visitors and devotees who travel to Rajasthan and is situated to the northwest of Ajmer. Pushkar is surrounded by hills on three sides and is 510 metres above sea level. Ajmer and Pushkar are naturally separated by the "Nag Pahar," or "Snake Mountain." The famed Pushkar rose, often known as "the rose garden of Rajasthan," is shipped all over the world. Pushkar is a wonderful city with a rich mythical past as well as a timeless architectural legacy.
Best Places to Visit: Pushkar Lake, Brahma Temple, Varah Temple, Man Mahal, Rangji Temple
Best Places to Eat: Sarvadia Sweet House, Ganga Laffa & Falafel Restaurant, Seasonal Tastes, Out of the Blue, Cafe Lake View Pushkar.