Looking forward to retiring and living in Maharastra? This post is just for you. India is a multicultural nation where various cultures, languages, and customs coexist peacefully. Maharashtra is the state that best exemplifies this diversity. Today, you will learn why Maharastra is one of the best destinations for retired people. Read on to find the best places to live in Maharastra.
Table of Contents:: Summary
hide
Why Should You Retire in Maharashtra?
Here are a few reasons why Maharastra can be an excellent option for your retirement destination
The beaches: Maharashtra, which is located on India's west coast, has some of the most excellent beaches in the nation in addition to a pleasant environment. Maharashtra's beaches offer many opportunities for fun in the sun and water. On vacation to Pune, you should stop at the beaches in Dapoli, Tarkarli, Kashid, Alibaug, Sindhdurg, and Dahanu.
The food: Maharashtra is a diverse state where all cuisines are widely accessible in every city. But Maharashtra is well known for its cuisine. Misal pav, pithla bhakri, pandhra, vada pav, puran poli, and tambda rassa are just a few of the mouthwatering delicacies that make Maharashtrian cuisine so unique and delicious.
Ajanta Caves: Thousands of people visit the Ajanta Caves each year, which constitute a World Heritage site. The other caves are viharas, while five of them are chaityas. Some caves were constructed during the early Buddhist era when signs and symbols rather than physical representations of the Buddha were used. You must go to these caves to see some fantastic antique architecture.
Ellora Caves: The Ellora Caves, which are 30 kilometers from Aurangabad, are identical to the Ajanta Caves, the country's first rock-cut temples. Generations of Hindu, Buddhist, and Jain monks worked for five centuries to carve the Ellora Caves, which are now part of the UNESCO World Heritage Site. A vacation to Maharashtra wouldn't be complete without stopping by these historical temples, which are known as the Ajanta and Ellora Caves.
Vineyards: These days, India produces some top-notch wine, and Maharashtra has the majority of the vines due to the state's ideal environment. If you enjoy drinking wine, you must visit some of the renowned Indian vineyards while you are in Maharashtra. Visit the most well-known vineyards if you have the time, including the Chateau d'Ori vineyard in Motewadi, the Sula vineyard in Nashik, and the Fratelli Wines vineyard in Nashik.
Ganesh Chaturthi: In Maharashtra, where Ganesh Chaturthi is the most well-known event, Lord Ganesha is highly revered. Visit the state during the Ganesh Chaturthi celebration, which is observed for more than four days, to take in all of its splendor and color. Numerous devotees and tourists are attracted to the celebrations because of the pomp and circumstance, which brings the entire state to life. When visiting Pune or Mumbai, you can experience these celebrations firsthand.
The shopping: Some best Indian fashion designers, including Manish Malhotra and Tarun Tahiliani, are based in Mumbai. It goes without saying that Maharashtra offers plenty of shopping options. Nothing is impossible to buy here, often at significant savings, including the current fashion trends as well as Paithani saris, Kolhapuri sandals, and other ethnic wear. Lal Bahadur Shastri Road is the ideal place to shop in Maharashtra because you can find almost anything there! Wearing cozy shoes will allow you to explore the market for hours on end without developing painful feet.
The monsoons: Maharashtra is a work of beauty thanks to the rains. A long trip down the Pune-Panchgani-Mahabaleshwar-Kaas Plateau to the Western Ghats is necessary to experience the rainy season at its best. You'll want to return frequently to take in the area's rich beauty. Spend some time in the Kaas Plateau of Flowers, where you may witness miles of blooming flowers, particularly during the monsoon season.
5 Best Cities to Retire and Live in Maharashtra: 2023
Here is a list of cities where you can retire in Maharashtra for a smooth and hassle-free life.
1. Mumbai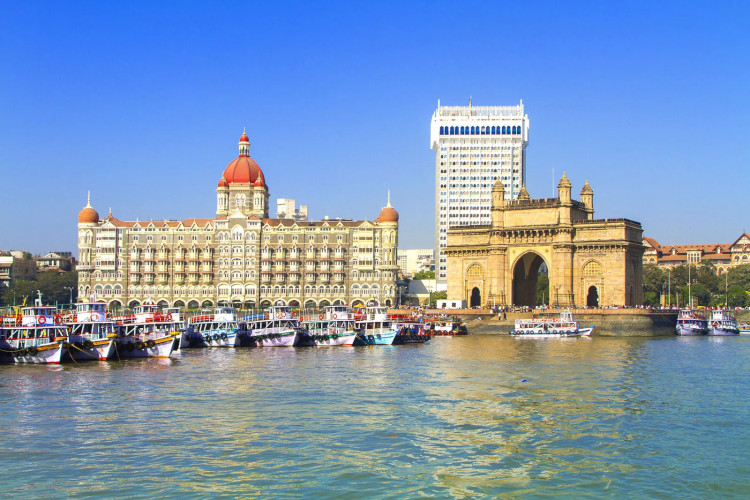 Mumbai is one of the Indian cities that has charmed everyone with its vibrancy and charm. Once you step foot in Mumbai, it accepts you with welcoming hands regardless of your caste, creed, financial situation, or wherever region of India you are from.
Mumbai is a blend of stunningly modern high buildings, distinctive old-world appeal architecture, cultural and traditional buildings, and other things. There is more to the city than just being the business hub of India. Mumbai is a place rich in many different aspects, including culture, cuisine, history, theatre, film, and nightlife. Mumbai's real estate market has improved as a result. Finding a house in Mumbai shouldn't be hard if you know what you need. Everybody may find a place to live in this metropolis, from opulent homes to business real estate.
Best Places to Visit: Marine Drive, Bandra-Worli Sea Link, Gateway of India, Kanheri Caves, Global Vipassana Pagoda
Best Places to Eat: The Table, Shree Thaker Bhojnalaya, Wasabi by Morimoto, The Bombay Canteen, Britannia & Co
2. Pune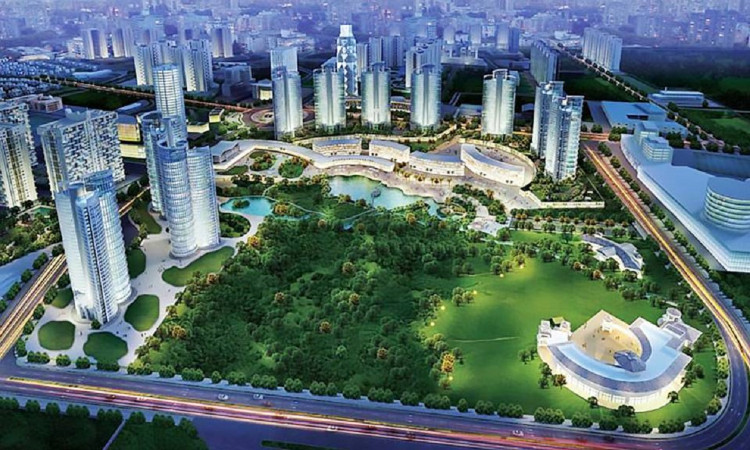 Over the past ten years, Pune has become the smartest city in India. Pune has all the characteristics that make it the ideal city to live and work in, including developing IT sectors, planned housing complexes, and nice weather. Pune's ranking as the second-best city in India to live in is not surprising. However, the cost of real estate is substantially lower. There are many brand-new residential and commercial buildings going erected in the city that is also within the means of a paid individual!
Even if you're looking to rent a property, Pune's rates are considerably less expensive than Mumbai's. You can move anywhere in the city with ease thanks to the city's excellent public transportation system.
Best Places to Visit: Phoenix Market City, Sinhagad Fort, ISKCON NVCC Temple, National Defence Academy
Best Places to Eat: Dorabjee & Sons Restaurant, Cafe Goodluck, Zamu's Place, Malaka Spice.
3. Nashik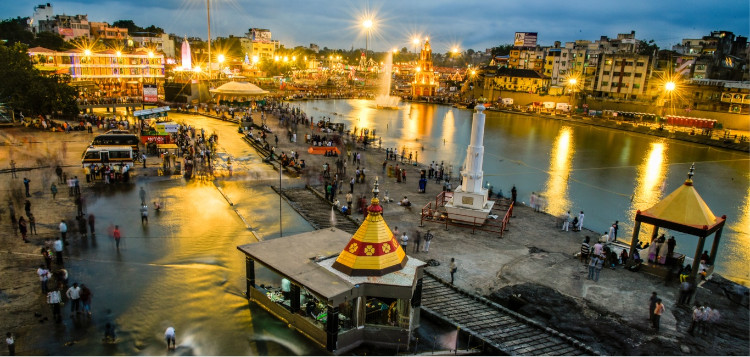 The best city in the nation to live in is regarded as Nashik. The city's infrastructure, medical waste management, ghantagadi project, and solid waste management are all well regarded. Nashik has risen to the top of India's 20 smart cities thanks to its flawless mix of industrialization and agriculture.
Many national and international schools, colleges, entertainment venues, cutting-edge healthcare facilities, and well-connected roadways can be found in Nashik. Nashik experiences a milder form of the tropical wet and dry climate. Anyone who is well familiar with the weather in India can use it. Soon, Nashik will be the place to start a family and buy a second home, a retirement home, or a vacation property.
Best Places to Visit: Sula Vineyards, Saptashrungi, Pandav Leni, Vallonne Vineyards, Harihar Fort
Best Places to Eat: Royal Darbar, Behrouz Biryani, The Biryani Life, Le Cafetino, Faasos – Wraps & Rolls, Dosa Wala.
4. Panvel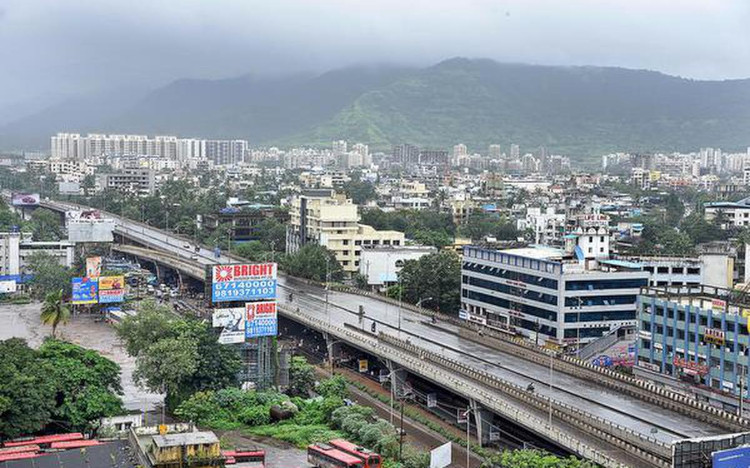 Although Panvel is a suburb outside of Mumbai, it offers decent access to the city. It provides connectivity via both train and road. Panvel has train connections to both the central and western railway systems. Additionally, it provides excellent train connectivity to Maharashtra's Konkan area. Panvel is also closer to the Sion-Panvel Highway and the Mumbai-Pune Expressway. This makes it a wise decision for Panvel real estate investment. Panvel is quiet and has no noticeable traffic issues in comparison to the jams in Mumbai.
Panvel has achieved a nice balance between maintaining a positive way of life and its social life. Famous multi-cuisine eateries and bars with a busy nightlife can be found in Panvel. The best education is provided by educational institutions in Panvel. Panvel is home to numerous multinational corporations (MNCs) and corporate giants with offices in Mumbai, creating improved employment prospects.
Best Places to Visit: Khandeshwar Shiva Temple, Shivganga Waterpark and Resort, Adai Waterfalls, Beth El Synagogue
Best Places to Eat: NIC – Natural Ice Creams, Ovenstory Pizza, Apsara Ice Creams, Natural Ice Cream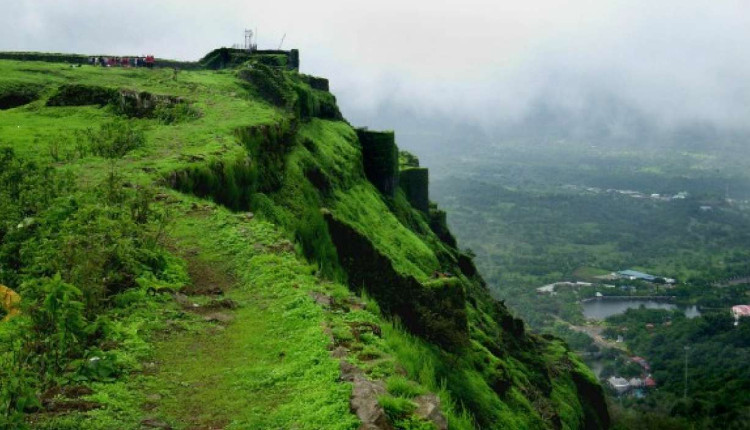 Lonavala has excellent connections with both Pune and Mumbai. It is roughly 64 kilometers from Pune, 96 kilometers from Mumbai, and 50 kilometers from Navi Mumbai. This town is traversed by the Mumbai-Pune Expressway. As a result, it is a great weekend getaway spot for citizens of both cities.
Best Places to Visit: Della Adventure Park, Shree Narayani Dham Temple, Lohagad Fort, Pavana Lake, Tikona Fort
Best Places to Eat: The Kinara Village Dhaba, Buchi Misal, German Bakery Wunderbar, Golden Wada Pav.