It is said, "the best view comes after the hardest climb." Himachal has one of the most astounding views and wonderful people all around. Many people choose Himachal as their retirement getaway mainly because it is an ideal place to be with nature. The mornings here are misty, you have mountains towering over you, always a cool breeze, and a certain freshness in the air with a very simple life. If this does not sound like an ideal retirement, I don't know what would. The beauty of Himachal is mesmerizing and will have you check out the best places to retire and live in Himachal Pradesh.
Why Should You Live in Himachal Pradesh?
Himachal is situated in the heart of the western Himalayas and is known as 'Dev Bhumi' because it is known to be the abode of Gods and Goddesses. The entire State is made of stone, and there are some wood temples. Living here exposes you to absolute and constant freshness during your retirement years.
You get you to witness the shadowy valleys, rugged crags, glaciers, huge pines, roaring rivers, and beautiful flora and fauna that makes up the beauty of Himachal. The State is enriched with places of pilgrimage and places of rich, anthropological value. Living in Himachal Pradesh is going to bring you a lot of peace and spirituality.
Himachal Pradesh City in a Nutshell: Things that will Make You Fall in Love with Himachal Pradesh
A deeper understanding of the state will explain the richness and abundance of the place.
1. Himachal means in the lap of snow, and it is not a coincidence that it is located in the lap of the snow-clad and magnificent Himalayas.
2. The summer capital of Himachal Pradesh is Shimla, the Queen of Hills, situated at the top of seven hills. Dharamshala, known as Little Lhasa in India, is the winter capital of Himachal and is home to Dalai Lama.
3. It is home to Asia's oldest and South Asia's only natural ice skating rink in Shimla.
4. It is home to one of the largest glaciers in Asia.
5. It has many scenic regions that will offer spectacular views and options to explore.
6. Each pass crossing brings a valley; every little hamlet shows its deity, culture, and language.
10 Best Places to Retire and Live in Himachal Pradesh: 2023
Here are some of the best places to retire and live in Himachal Pradesh.
1. Shimla: Retire in the Queen of Hills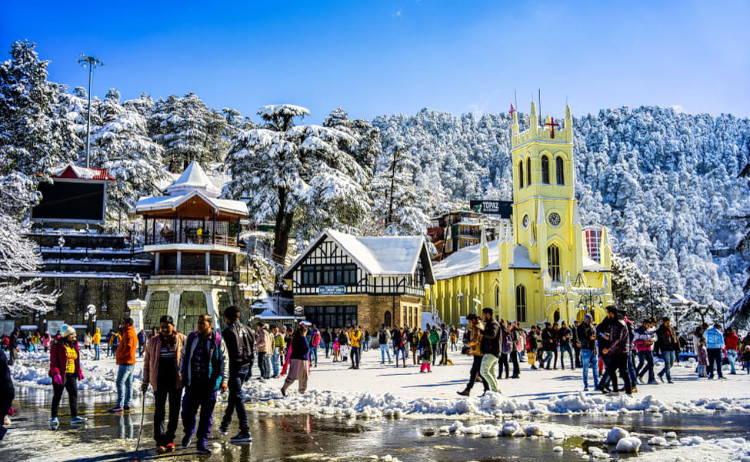 Shimla is one of the most sort retirement hill stations in Himachal. The adjoining places like Mashobra and Naldera are perfect destinations if you are looking to lease land and make your property. Shimla is the most livable among 62 cities, with less than a million population. The city is extremely beautiful and vivacious and holds historical importance. In winter, the mercury will sometimes drop below -7°C, and you will witness snowfall for days. During Summer, you will witness poised temperatures, and people enjoy this time of the year the most.
Explore: Jakhu Temple, The Mall, Kalka – Shimla Railway, Viceregal Lodge
Eat Out: The Restaurant, Wake, and Bake, Hide Out
2. Dharamshala: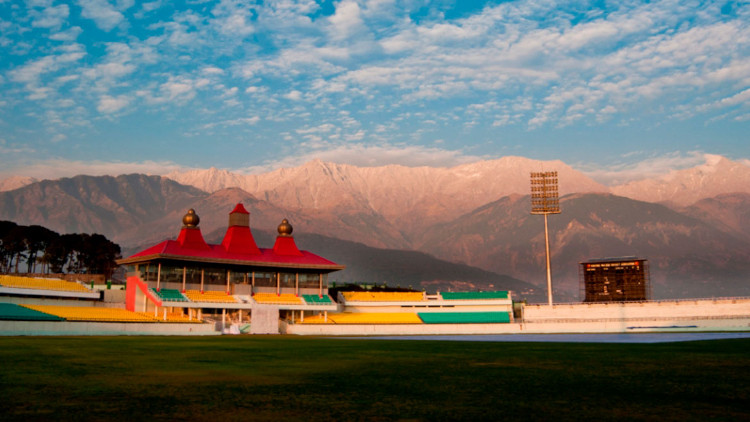 Dharamshala is often called the 'Little Lhasa' of India mainly because of the high density of the Tibetan population. The town offers you some of the most calming views of the mountains, lot of sunshine, beautiful green forests, and some incredible eateries. People love both the environment and the vibe here. It has a very small population. Dharamshala offers an incredible package, and it's not too remote or crowded. You can just relax and simply be and enjoy the beauty of the town.
Explore: McLeod Ganj, Kangra Valley, Dharamkot, Triund Hill, Dalai Lama Temple Complex, Bhagsu Waterfall, Gyuto Monastery
Eat Out: Crepe Pancake Hit, Common Ground Cafe, Tibet Kitchen
3. Mcleodganj: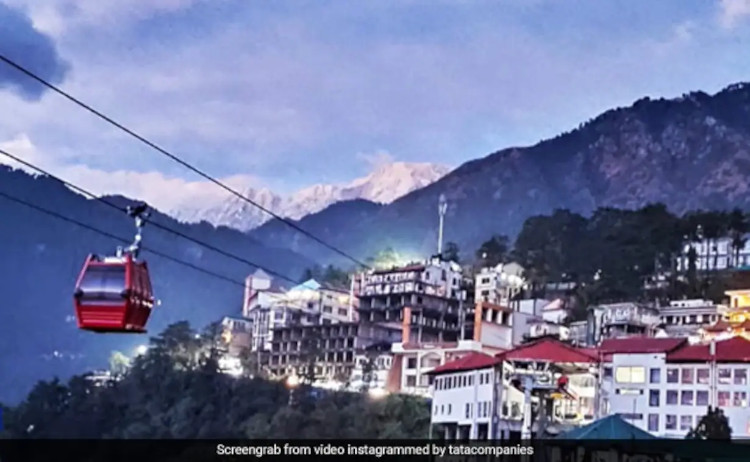 Uphill from Dharamshala, Mcleodganj, is one of the most loved places. It is located near Dharamshala and is particularly popular among trekkers. It has a beautiful blend of both Tibetan and British influences. It has one of the best landscapes and attracts tourists throughout the year. Some of the most prominent monasteries in India are located here. The majestic hills and lush greenery are the best here.
Explore: Bhagsu Falls, Namgyal Monastery, Bhagsunag Temple, Dal Lake
Eat Out: Four Seasons Cafe, Ashoka International Restaurant, Unity Bistro, and Pizza House
4. Dalhousie:
Dalhousie is one of the most popular hill stations and offers the best views of the snow-capped peaks of the Dhauladhar ranges. It is known for its meadows, dense jungles, and waterfalls. It has an old-world charm: beautiful natural landscapes, pine-clad valleys, and magnificent mountains.
Explore: Panchpula, Khajjiar, Satdhara Falls, Chamera Lake
Eat Out: Moti Mahal Deluxe, Cafe Dalhousie, Kwality
5. Bir: Best Adventure Place to Retire in Himachal Pradesh
A small town in the Kangra district of Himachal, Bir is a popular destination, known for paragliding and also as the town for meditation. The town is primarily influenced by the Tibetan community settled there, and you can see a very interesting mix of cultures. You can see some amazing cafes that serve delicious food. You can spend your days in spiritual studies, at the tea gardens, or take a ride on the trains or such.
Explore: Chokling Monastery, Gunehar Waterfall, Bir Market
Eat Out: The 4 Tables Cafe and Gallery, Bhawani Guest House, Lhakpa Cafe
---
6. Manali: Best Hill Station to Retire in Himachal Pradesh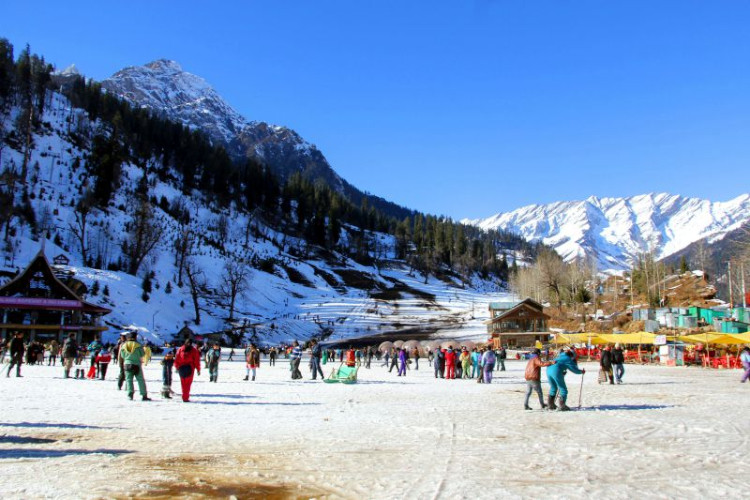 Manali is one of the most popular destinations in India and is situated on the banks of River Beas in the Kullu Valley district. The scenic beauty of this place is unmatched. You will see spotless mountain slopes, small cottages, and pine forests. It is the perfect adventure spot with its breathtaking snow-covered mountains and picturesque location.
Explore: Solang Valley, Beas River, Manikaran Gurudwara, Jogini Waterfall, Hidimba Devi Temple
Eat Out: Mount View Restaurant, Rooftop Restaurant, Basil Leaf
7. Kasauli: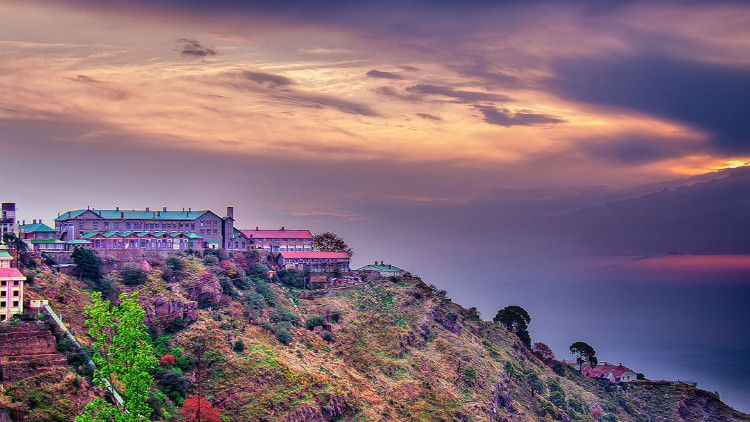 Kasauli is a beautiful hilly cantonment town on the lower edges of the Himalayas. It is surrounded by pine and cedar trees with the ancient and grand Victorian-era buildings constructed by the British. The town boasts of its rich historical aura. It is home to several endangered species of animals you can find in the region's dense forests. Living here will assure you of the most peaceful and captivating environment.
Explore: Gilbert Trail, Sunset Point, Monkey point
Eat Out: Cliff Houzz Restaurant and Bar, Hangout, Rooftop Bar and Restaurant, Ross Common Restaurant
8. Kullu: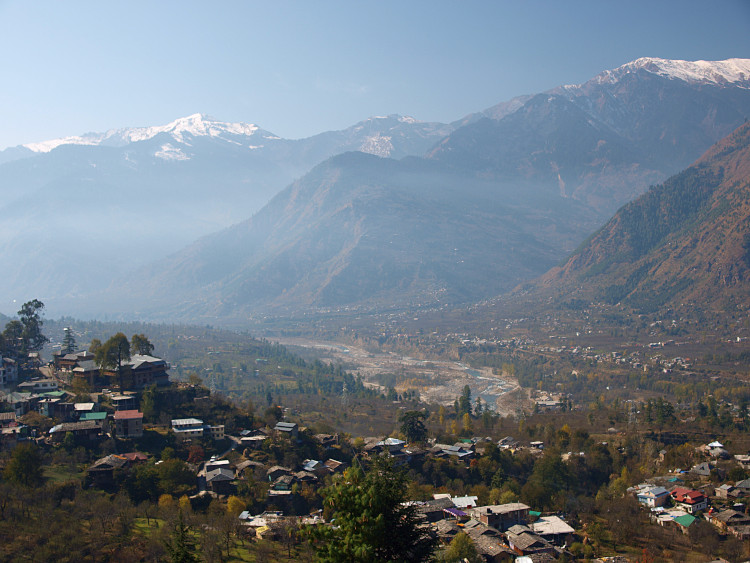 A popular destination, Kullu is located on the banks of the Beas river and is known for its Dusshera Festival, ancient temples, and rafting. The view of the beautiful and gigantic hills covered with Deodar and Pine trees, Kullu is heaven for nature lovers. It is full of apple orchards and is a bustling, vibrant town.
Explore: Raghunath temple, Naggar, Great Himalayan National Park
Eat Out: Maitre, Chinda ka Dhaba
9. Kangra: Best Adventure Place to Retire in Himachal Pradesh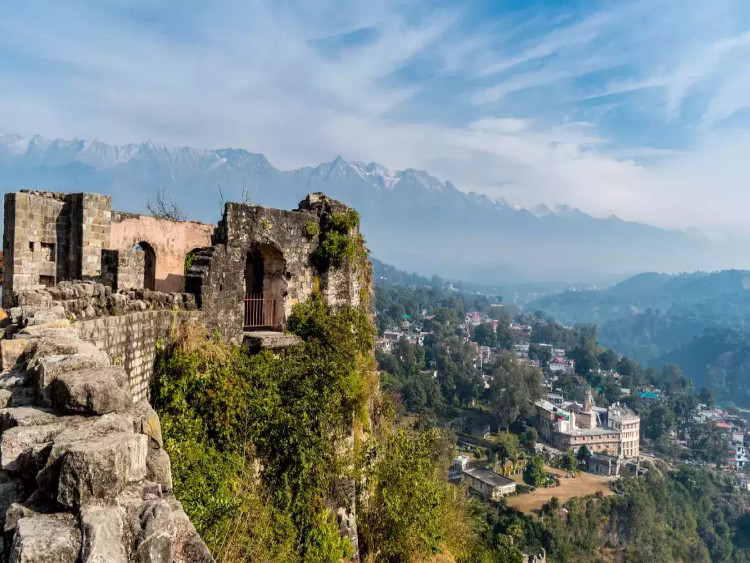 Kangra is a beautiful district with Beas flowing through the valley. It is the backdrop of the Dhauladar range, old temples, and endless tea plantations. It is extremely famous for its Jwala Devi Temple, which is known for its eternal flame, which has constantly been burning for years without any known source of fuel.
Explore: Kangra Fort, Kareri Lake, Indrahar Pass Trek, Jwala Devi Temple
Eat Out: Atithi Restaurant, Annapurna Bhojanlaya
10. Solan: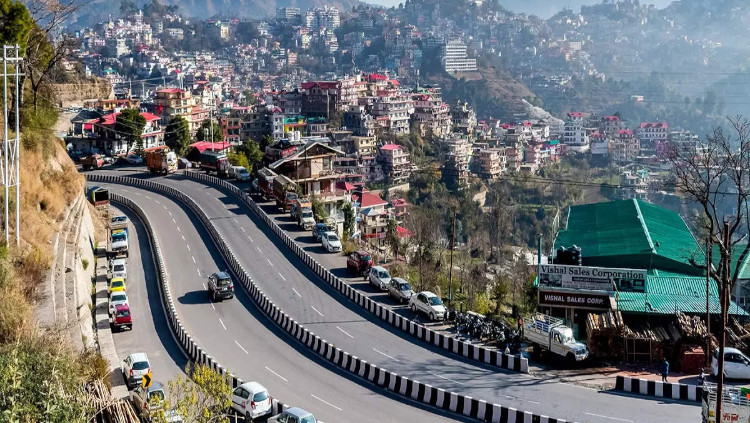 Solan is a small, low-key hill station, best for people who want time away from the city rush. It has ancient temples and monasteries and is one of the oldest breweries in the country. It is also known as the mushroom capital of the country. It is also known as the city of red gold because of the bulk production of tomatoes.
Explore: Nalagarh Palace, Chail, Kuthar Fort, Dagshai
Eat Out: Vitto the Italia, Haveli, Himalayan Coffee House
Property Cost in Himachal Pradesh: Land, Villas, and Apartments
The property cost in Himachal Pradesh is not extremely exorbitant. You can find a fairly big residential plot their for about Rupees 40L, and you can buy an apartment for about Rupees 20L.
Average Cost of Living in Himachal Pradesh
The average cost of living in Himachal Pradesh is about Rs. 25,000, which is about 1% more expensive than the average in India. It is ranked to be the 10th most expensive and 22nd best state to live in India.
Planning to Live in Himachal Pradesh: Explore the Party Places
If you want to have great nightlife in the hill stations, Manali is your number one choice. It is considered one of the best locations among hill stations. It will provide an experience that you cannot forget. You will get live music, great ambiance, good food and drinks, and a huge number of cafes that run pretty late at night and have become tourist spot too.
Best Places to Live in Himachal Pradesh for Ex-pats and NRIs
If you want to retire in the Indian hill stations as an NRI, Kasauli is the best place. You can picture waking up with your significant other in a dainty cottage by the hillside and having a warm cup of tea while enjoying some of your life's most enthralling views. You can enjoy pristine nature, cozy cafes, cold winter, and pleasant summers.
Is Himachal Pradesh a Good Living Option for LGBT?
Dharamshala would offer you a comfortable retreat, irrespective of who you are. You can truly explore and enjoy nature without a worry about privacy. The locals there are very friendly and non-intrusive. It has a significant foreign population that adds to the already accepting population.
Is Himachal Pradesh a Good Living Option for Singles and Bachelors?
Himachal is an excellent option, whether single or with a partner. It is incredibly safe and offers a lot of options for living, activities, and more.'