Denmark is home to about six million people, with approximately 10.5% of the population born in another country. Since there is a sizable ex-pat population there, if you decide to go there, you will be welcomed. With a life expectancy on average of 79 years for males and 83 years for females, it frequently appears on lists of the world's happiest nations. Denmark is a mostly flat country; the peak is the hill Yding Skovhj, which is just 172.54 meters high.
It is the 22nd-smallest nation in Europe and the smallest in Scandinavia. There are 444 islands in the nation, but only 76 of them are inhabited. If swimming in the ocean is your thing, you'll never be more than 52 kilometers away from it. Furthermore, Copenhagen's harbor, which transports around 10% of the world's products, is clean enough for swimming. Cycling is highly common there; in fact, more than 50% of people who live in the Danish city of Copenhagen pedal to and from work each day.
Table of Contents:: Summary
hide
Why Live in Denmark?
Here's why Denmark can be your ideal place to live after retirement:
The Danish Lifestyle
According to numerous worldwide studies, the Danes are among the world's happiest and most contented people. This seeming sense of well-being is sometimes attributed to "soft factors" including culture, free time, and family life.
Despite having a solid education and up-to-date knowledge, we maintain a characteristically Danish informality. The Danes have a laid-back and frequently amusing attitude toward authority figures and life itself as a result.
Denmark is home to many international schools, providing your kids with ongoing, top-notch education. The International Business (IB) program is offered by a number of universities.
German, English, and French are the three languages used for instruction, while Danish is still a required subject.
Beautiful City Life and Countryside
Since distances are low, it is feasible to blend the energy of the city with the tranquility of the stunning Danish countryside and coastline. And whether they're running through city streets or skipping along forest trails, your kids may explore freely and safely.
There are many lush forests, and the distance to the sea is seldom more than 50 kilometers. With a coastline spanning more than 7000 kilometers, it is not surprising that beach vacations are a significant element of Danish culture.
Both in the countryside and in towns, being healthy is simple. In Denmark, vibrant city life and environmentally conscious thought coexist. Prepare yourself because you'll soon be accompanying the Danes in riding your bike to work and ending the day with a swim in a crowded harbor.
The Danish welfare society
The concentration on democracy, work-life balance, and typically high standards regarding free tuition, healthcare, and other services contribute to Denmark's high tax rates. A welfare society that functions well in many ways results from this.
You will gain from a variety of common goods, just like other Danes who are citizens and employees do.
The Danish Working Culture
The Danish workplace is characterized by flat management systems, cooperation, and work-life balance. By way of illustration, this entails that all staff members and supervisors address one another by their first names and that the majority of decisions are made in settings where all staff members have an equal voice.
The Danish workforce is among the most productive and diligent in all of Europe. This is largely attributable to the Danish work attitude and culture, which places a high value on employee autonomy and empowerment. As a result, Danish workers tend to be very responsible, diligent, and satisfied with their jobs.
Work-life Balance
Danish business culture places a strong emphasis on work-life balance, making it one of the most family-friendly nations in the world. Because all employees are legally entitled to 5 weeks of vacation every year, it is simple to plan time with the family and opportunities to see relatives overseas. Since most men and women work, there is a requirement for flexible work hours among employees.
The 7 Best Places to Retire and Live in Denmark
Check out our list of the best places to retire in Denmark:
#1. Copenhagen: Best Place to Retire and Live in Denmark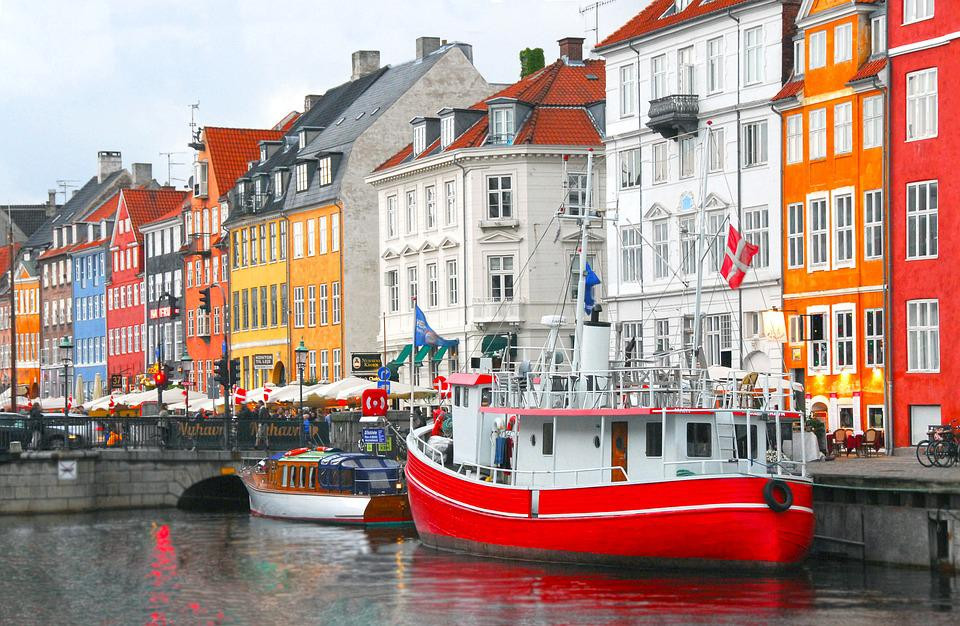 Given its reputation as one of the best cities in Europe to live in, Copenhagen is frequently the first option for expats. It is the entry to travel around the rest of Scandinavia from Stockholm, which is situated on the western border of Denmark, thanks to a bridge that connects it to Malm, Sweden.
Copenhagen is a stunning area with lots of parks, natural areas, and white sand beaches that can make both tourists and locals feel as though they are in a fairy tale. There is a terrific cultural scene, a wide variety of top-notch eateries, and a tonne of art galleries and museums to explore. Additionally, you'll have access to a first-rate transit system.
Copenhagen serves as Denmark's commercial hub, and many foreign businesses have established offices there. Finding employment shouldn't be too difficult, and firms in Denmark provide excellent work-life balance, allowing employees to really love their jobs.
Copenhagen has one of the highest standards of living in the entire world, so if you're searching for a fantastic spot to live in Denmark, you really can't do much better than this.
#2. Aarhus: Best Place to Retire and Live in Denmark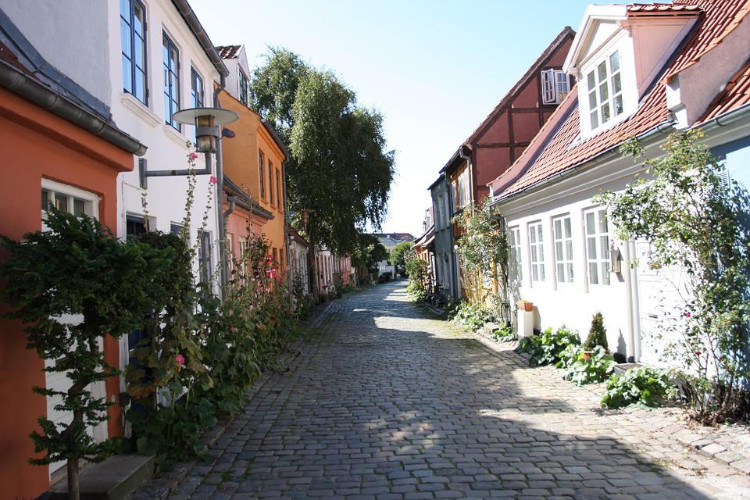 The inhabitants claim that Aarhus, the second-largest city in Denmark (after Copenhagen), was built by the Vikings. Aarhus is adjacent to the capital city and is situated on Denmark's western coast.
Aarhus might be the best city for you to live in if you enjoy being surrounded by art and culture.
With a tonne of beautiful buildings and a central canal you can wander along whenever you please, Arhus has the air of a bustling town. The majority of locals spend Sundays in the eateries and cafes that line the canal, where it's simple to enjoy a little fika.
Aarhus is great for people of all ages, and the younger generation may choose from a variety of restaurants and pubs as well as a bustling nightlife. On the weekends, you may go shopping, explore a variety of national parks, or even charter a boat to go sailing. Additionally, there are many excellent job options.
Even though Aarhus has a high cost of living relative to the rest of the globe, the high incomes make it much simpler to manage expenses.
#3. Aalborg: Best Place to Retire and Live in Denmark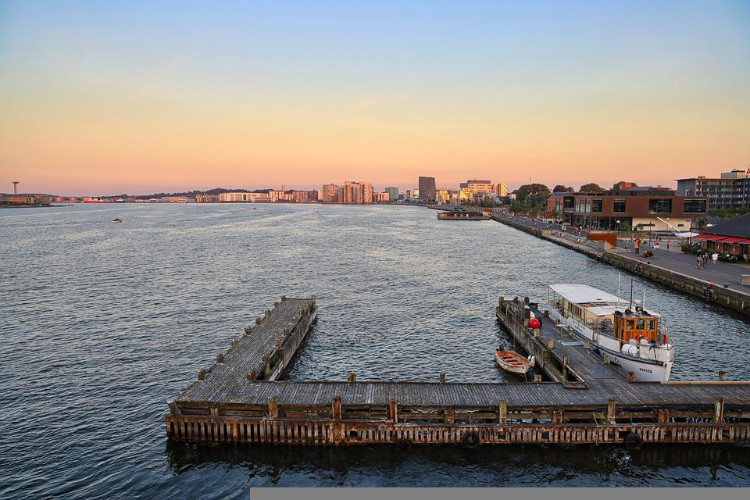 Aalborg is a pleasant and eye-catching Danish city that has been named one of the greatest places to visit in the world. This could be the location for you if you're seeking neighborhoods in Denmark that aren't as crowded as the capital.
This historic city is home to numerous outstanding contemporary museums and architectural marvels, including the striking House of Music and the Utzon Center. Aalborg draws a variety of populations, but students and younger groups like the city's vibrant, artistic culture the most.
Aalborg is a hub for some of Denmark's finest street art as well as a fantastic mix of historical landmarks and distinctive locations.
You can explore the many restaurants and cafes as well as Denmark's northern shore, which has several excellent surfing places and lovely beaches if you so desire.
Aalborg also offers a variety of employment options with excellent pay, particularly if you're considering a career in education. The region's cost of living isn't quite as high as in some of the other large cities.
#4. Vejle: Best Place to Retire and Live in Denmark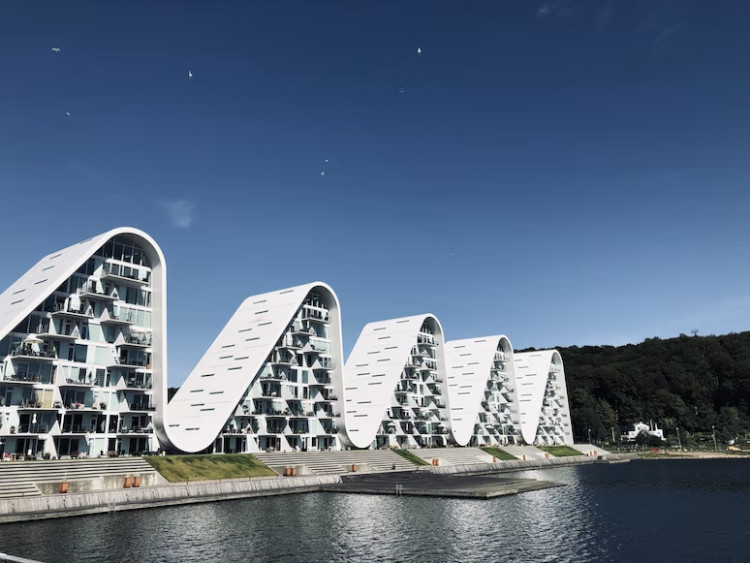 Vejle is one of the best cities in Denmark, despite being smaller than some of the other top locations. This might be the perfect location for you if you're seeking a great combination of urban life, natural beauty, and cultural diversity.
If you want to go somewhere a little bigger, it's also only about two hours from Aarhus.
Vejle is a historic harbor city with a rich Viking heritage. The Kongernes Jelling "Home of the Vikings" experience is another option. Or perhaps you could think of the incredible "Jelling Monuments," which are UNESCO historical monuments.
There is much to see and see in Vejle for those who enjoy older buildings, including the magnificent Fjordenhus. Check out the Vejle Midtpunkt parasols as well. There are many job prospects as well, especially if you have an interest in the arts.
The cost of living is significantly lower than in other large Danish cities, even though salaries can vary based on your choice of work.
#5. Odense: Best Place to Retire and Live in Denmark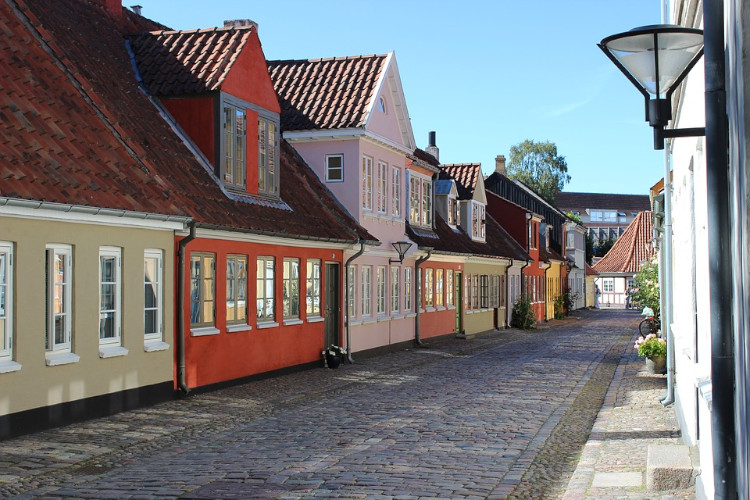 Hans Christian Anderson grew up in Odense, which many Danes refer to as the "birthplace of fairy tales." This might be the spot for you if one of the places with the most history fits your notion of the best places to live in Denmark has to offer.
Odense is located on Funen Island, west of Copenhagen, and is relatively close to the commotion.
Opportunities abound in the city for persons who want to relocate to Denmark, especially if you have an interest in the IT industry. Robotics, drones, and other general IT services are frequently associated with Odense.
Although there are a few English-speaking positions here, most chances are open to anyone who can speak at least one Scandinavian language. The University Hospital for Professors is also located in Odense.
You won't have any trouble figuring out how to spend your weekends in this beautiful city since there are so many hip pubs, cafes, museums, restaurants, and galleries to discover.
For those warm days, the sea is close enough, and you will have access to a tonne of other things as well, including riding, hiking, and going to saunas.
#6. Roskilde: Best Place to Retire and Live in Denmark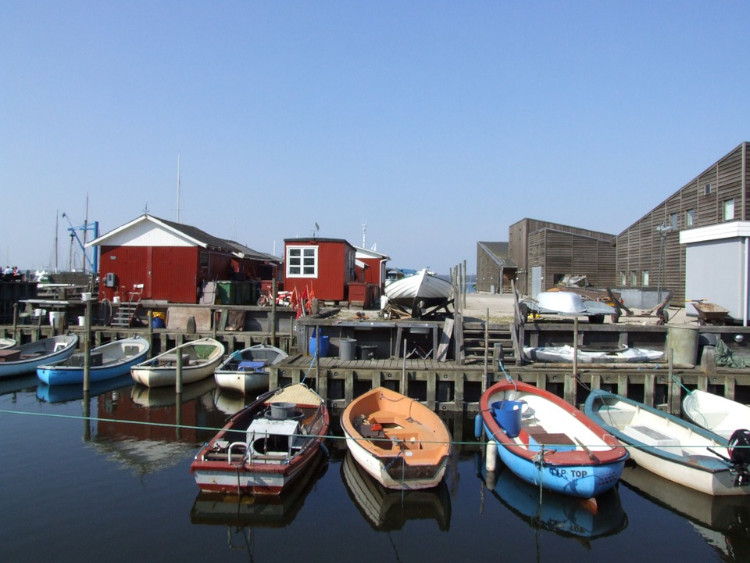 Roskilde is somewhat smaller than many of the other significant Danish cities featured here, yet it's still a place that ex-pats should seriously consider moving to. Roskilde might be the spot for you if you're interested in history and desire a more distinctive town-focused area to call home.
Roskilde, which is only around 30 minutes from Copenhagen, makes it simple to get employment, especially if you're prepared to commute. Living here also allows you to get to some of Denmark's most breathtaking sights, such as Roskilde Cathedral, a UNESCO World Heritage Site.
You can enjoy plenty of chances to let your hair loose and enjoy some louder music because the Roskilde Festival has some of the top musical acts in the world.
There is a vibrant cultural environment here in addition to the music scene, full of attractions like the magnificent yellow castle and the museum of Viking ships.
In Roskilde, there are incredible things to do and see whenever you visit. Additionally, you receive the advantage of a significantly lower cost of living than you would in Copenhagen.
#7. Esbjerg: Best Place to Retire and Live in Denmark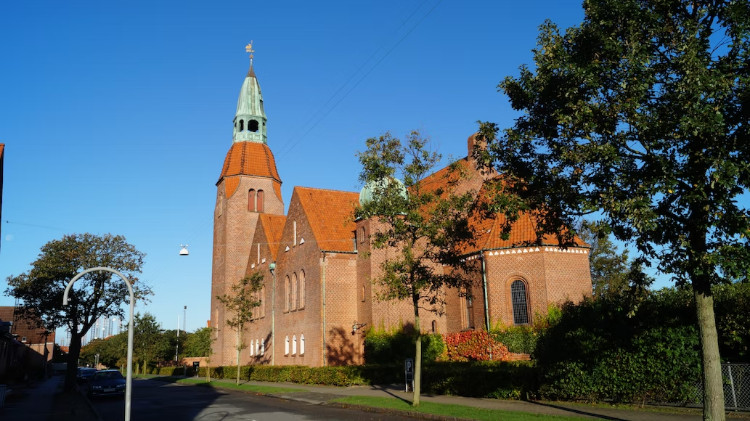 Esbjerg, a well-known and sizable city in Denmark, avoids many of the high expenditures found in other parts of the nation. As the center of Denmark's oil industry, the area is a great spot to visit if you're seeking a variety of work options.
Esbjerg, one of the most significant fishing ports in the area, is situated adjacent to Fan Island on the western coast of Denmark's mainland peninsula, Jutland. If you enjoy seafood, there are several cafes and restaurants where you can get fresh fish.
Esbjerg undoubtedly has a lot to offer in terms of culture as well, such as the magnificent Wadden Sea National Park and the artwork "Man Meets Sea."
The Bottom Line
Denmark checks a number of boxes for people looking for a place to retire. The social safety net is essentially the best that can be found elsewhere. Expats will discover the nation to be safe, civilized, and full of opportunities to go biking, enjoy the beach, stroll along a centuries-old route through a coniferous forest, or curl up on a chilly evening to drink hot mulled wine with some of the happiest people on the planet.