For some people, retirement might mean many different things. Some individuals eagerly anticipate having more free time. Some folks worry about how they will pay their bills. Others don't know what they'll do with their leisure time. If properly planned for, retirement may be a great time of life. You must make some preparations, such as planning for your post-retirement expenses, investments, and your post-retirement activities, to make retirement enjoyable.
Why Should You Retire in Austria?
The Global Peace Index places Austria in the top three most livable nations. Vienna was named the world's most livable city in a recent assessment by the Economist Intelligence Unit. In just one city alone, there are countless museums, works of exquisite art, and buildings of international fame. Retirement expenses in Austria will be comparable to those in the United States. Therefore, this landlocked nation, which shares borders with Italy, Switzerland, Germany, and Hungary, has a retirement lifestyle for practically everyone, whether you choose to waltz around Vienna or ski in Innsbruck.
5 Best Places to Retire and Live in Austria: 2023
1. Vienna: Best Place to Retire and Live in Austria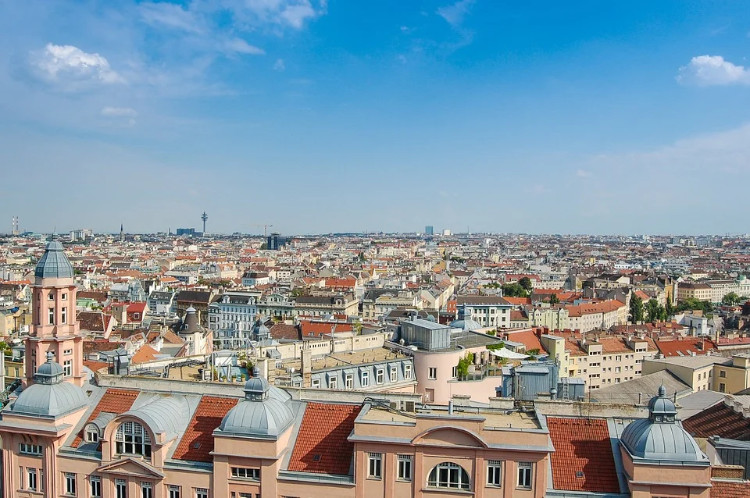 Most foreigners live in this capital city, including tens of thousands of Americans. Upon landing in Vienna, retirees can instantly socialize with this international population. One of Austria's most developed regions in Vienna. There are a staggering amount of restaurants, theatres, public transportation stops, and museums in this area. In other words, there are plenty of activities to do in this beautiful city.
This capital city is home to the vast majority of foreigners, including tens of thousands of Americans. Retirees can immediately socialize with this foreign community after arriving in Vienna.
Vienna is one of Austria's most developed regions. The number of dining establishments, theatres, transit hubs, and museums in this region is astounding. To put it another way, there are many things to do in this lovely city.
Explore:
The Hofburg
St. Stephen's Cathedral
Schönbrunn Palace and Gardens
The Vienna Zoo
Vienna City Hall
The Belvedere Palace
Karlskirche
Eat Out:
Pramerl & the Wolf
Lugeck
Restraurant and Bar Motto
Erich
Mochi
2. Salzburg: Best Place to Retire and Live in Austria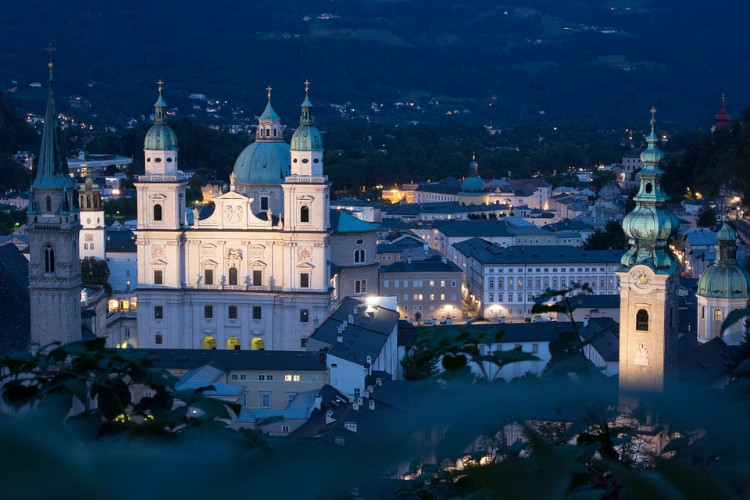 Moving to Salzburg might be an option for retirees who want to spend their golden years surrounded by scenic landscapes and interesting historical sites.
Living in Salzburg's city center is like stepping back in time. There are numerous medieval structures and magnificent Baroque city squares in addition to modern structures and services.
As you stroll through contemporary artworks, you may witness horse-drawn carriages trundling down the street. There are several parks, water features, temples, and cafes, so there is always something to do. Due to its harmonious blend of the old and the new, Salzburg is a desirable place to retire.
Explore:
Fortress Hohensalzburg
St. Peter's Abbey
Mirabell Palace and Gardens
Mozart's Residence
Untersberg
Mirabell Palace and Gardens
Eat Out:
Ikarus inHangar-7
Senns Restraurant
Esszimmer
Restraurant Brunnauer
Gasthaus Hinterbrühl
3. Graz: Best Place to Retire and Live in Austria
Graz is well-liked by people of all ages because of its stunning natural surroundings, rich cultural history, and exciting nightlife. It is one of Austria's most affordable cities and is situated directly in front of the Alpine region. Additionally, it is a UNESCO World Heritage City.
Explore:
Schlossberg
Graz Art Museum
The Styrian Armoury
Murinsel
Uhrturm
Schloss Eggenberg
Eat Out:
Restaurant Florian
Backerei Sorger 'Zum Weinrebenbäcker'
Schmidhofer im Palais
Cafe Aiola Upstairs
El Gaucho
4. Linz: Best Place to Retire and Live in Austria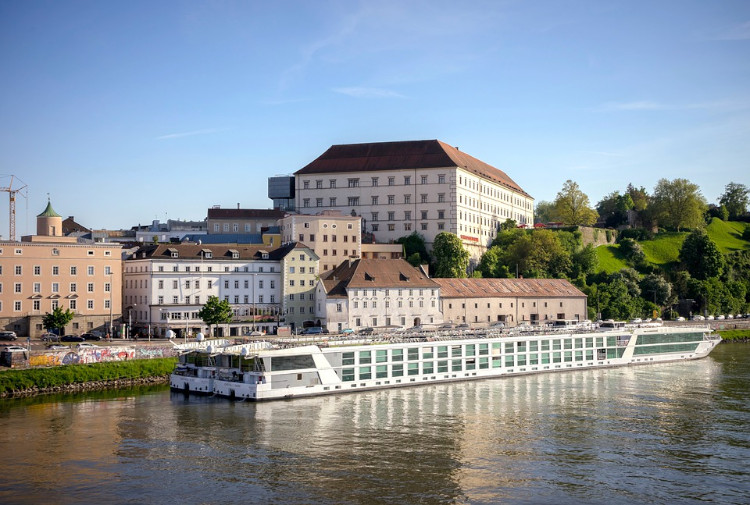 One of the nine states in Austria, Upper Austria is bordering Germany in the north. One of Upper Austria's top cities attracting retirees from outside is Linz, which serves as a midway point between Vienna and Salzburg.
Linz, which is situated on the curving Danube River, is a flawless fusion of conventional ancient architecture and contemporary style. Retirees who love opera, theatre, and live music will adore living in Linz because it is recognized as the arts and music hub of Upper Austria.
Additionally, because Linz is a large city rather than a small town, seniors who migrate here will have easy access to medical facilities. In addition to the four hospitals in the city's core, Linz is home to several clinics and medical offices.
The cost of food and clothing is fairly high, but the variety of possibilities is on pace with bigger cities like Vienna. Linz might be the greatest town in Austria to retire if you like a night of elegant eating and entertainment.
The variety of real estate options is another advantage of relocating to Linz. Apartments and houses are available in this expanding metropolis, and the costs are reasonable for the standard of living.
Explore:
The Ars Electronica Centre
The Old Cathedral (Church of Ignatius)
Lentos Art Museum
The New Cathedral (Cathedral of the Immaculate Conception)
PlusCity
Linzer Tiergarten
Eat Out:
Alte Welt
Promenadenhof
Trattoria da Giuseppe
Verdi Restraurant & Einkehr
Non Solo Vino
5. Innsbruck: Best Places to Retire and Live in Austria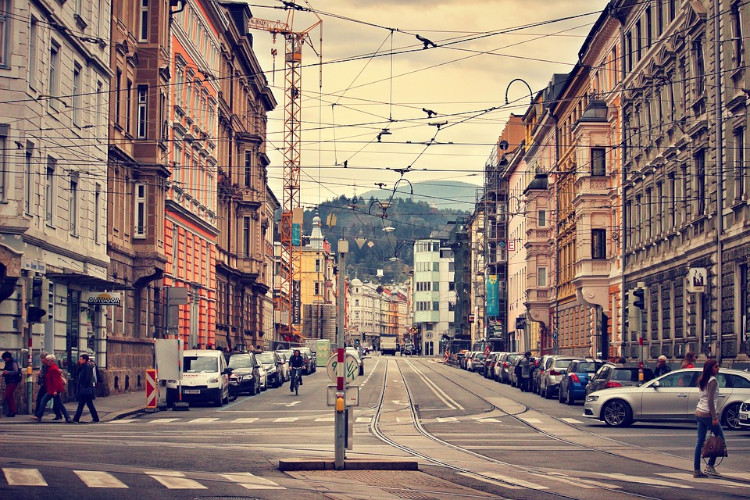 Innsbruck, the capital of Tyrol, is a charming European town bordered by the snow-capped Northern Limestone Alps. For German and Austrian residents, especially those who enjoy winter sports like skiing, Innsbruck is well recognized as a vacation spot.
But for retirees who want to take advantage of both urban amenities and natural beauties, this town makes a great choice. Innsbruck, after all, is home to more than 200 eateries and coffee shops, roughly a dozen distinctive museums, and some of Austra's most stunning hiking trails.
Only three public hospitals are located in this popular tourist area. As a result, pensioners with certain healthcare requirements might have to leave Innsbruck for a few different kinds of medical services.
Fortunately, Austria has a very effective and sophisticated public transportation system. The public bus system in Innsbruck and Austrian Federal Railways make it unnecessary for retirees to own a car to travel inside the city or to surrounding cities.
Even a senior-friendly program for the national rail network is available to make sure that elderly travelers can travel comfortably and safely. Retirees in Innsbruck can easily travel to other Austrian cities and towns.
Explore:
The Hofkirche or Court Church
Swarovski Crystal Worlds
Audioversum – ScienceCenter
Seefeld
Ambras Castle
Tyrol Panorama Museum
Maria – Theresien State
Eat Out:
Gasthof LAMM Essen & Kultur
Restraurant Oniriq
Restraurant Bierwirt
Regiothek
Machete-Burrito Kartell
Who Should Retire in Austria?
The current retirement age in Austria is 65 for men and 60 for women. However, you could decide on a pension for early retirement (or Vorzeitige Altersrente). Essentially, this is a regular cash payment made before retirement age. In Austria, a minimum period of 15 years of contributions is required before receiving a pension.
You may be eligible for a compensation supplement to make up the shortfall if your monthly pension, when combined with additional income, is less than a specific threshold. For instance, if your spouse's income is included in your other sources of income. Having dependents will increase this supplement.
Is Austria a Good Place to Retire and Live?
Austria's perks to its people are one of the best things about retiring there. However, it's a good idea to educate yourself about social security and health insurance in Austria before considering spending your senior years in the stunning Alpine nation.
Reasons Why You Should Live in Austria
In Austria, the quality of life is very high and Vienna ranks at the top of the list of Most Liveable countries in the world.
The transportation facilities of Austria are very good.
The healthcare facilities are well developed so you don't have to worry about all the medication and checkups.
One of the safest countries with very crime rates almost negligible.
With amazing cultural scenes, you will never get bored or run out of entertainment.
The people of Austria are friendly and it wouldn't take long to be a part of their committee.
Roundup
Austria is one of the best countries to settle down during the retirement years. With a great number of facilities and beautiful places to visit you can surely make can plan to live in Austria. I hope the mentioned places will help get an idea about where to retire in Austria.