Switzerland is consistently regarded as the most desirable place to live in the world, with the highest quality of life, a minimal crime rate, and one of the best cities for the wealthy – Zurich. Switzerland ranks second in ​​the global 'best country' rankings as of 2023 and has been topping the charts for years where it was the best country to live in for 4 years (from 2017 to 2020). In the Happiness Index, Switzerland ranks fourth, according to the UN-sponsored World Happiness Report 2023. With a thriving job market, political and financial stability, a strong social security system, and some of the cleanest air in the world, it's no surprise that it's a magnet for ex-pats looking for a better life. Thus this Alpine jewel that shares its borders with Germany, Italy, France, and Austria has a retirement life for everyone whether you wish to play the alphorn in the shadows of the enchanting alps or live an urban and modern life in Zurich.
Best Places to Retire and Live in Switzerland: 2023
There are many magnificent places to live in Switzerland, each with its own distinct qualities and charisma, depending on the type of lifestyle you seek in the country. Here are the best five cities or cantons in Switzerland to retire.
1. Canton of Vaud: Best Place to Retire and Live in Switzerland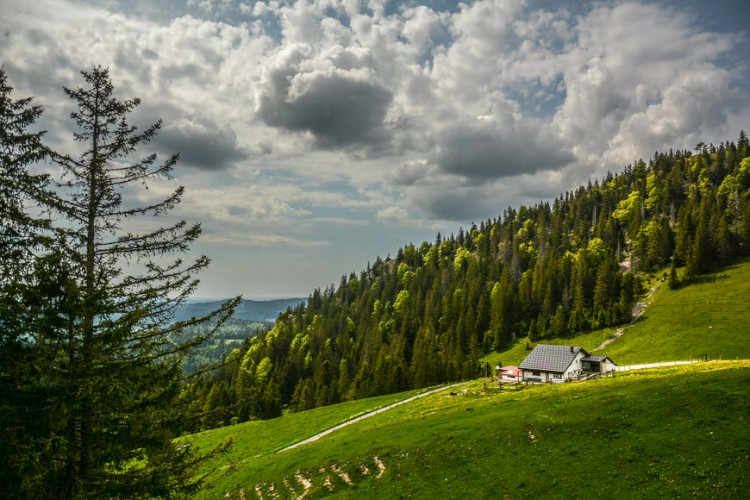 If you wish to retire in a mesmerizing part of Switzerland but not be very far from a big city, Vaud is an excellent choice. The city of Lausanne, located in the French-speaking part of Switzerland, sits on the coast of Lake Geneva, with all the conveniences of Geneva just a 45-minute drive away, but still offers the serenity of rural life. The canton of Vaud is one of Switzerland's most appealing places, with a rich cultural diversity and outstanding chances for sports and tourism.
The cultural offerings of Vaud never cease to astonish and entertain. The Montreux Jazz Festival and the Paleo Festival are well-known across Europe. Sporting activities abound, with sailing, diving, fishing, and stand-up paddleboarding available on the canton's numerous lakes. Hiking, paragliding, mountain biking, skiing, and caving are popular activities in the Jura and Alps. The Vaud countryside has numerous amazing walking and cycling paths, and the vineyards have a plethora of rustic terraces and gastronomic restaurants, often in the most unexpected of places. Last but not least, the shopping opportunities in Lausanne and Geneva often seem to be limitless, with a diverse choice of stores of all types, particularly large fashion chains and watch specialists.
Explore:
The Olympic Museum
GoldenPass Line
Montreux Lakeside
Corniche Lavaux Vineyards
Glacier 3000
Cathédrale de Lausanne
Eat Out:
Oniwa
La Roma
Chez Mantisi
Restaurant La Calabre
Anne-Sophie Pic au Beau-Rivage Palace
Restaurant de l'Hôtel de Ville Crissier
2. Zurich: Best Place to Retire and Live in Switzerland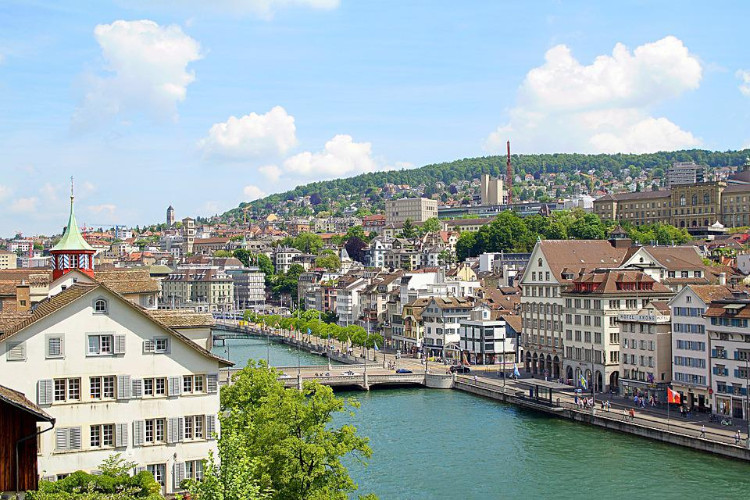 Zurich, located on Switzerland's northeastern point, is great for visiting the neighboring Alps. However, the dynamic city itself has a lot to offer.
One of the nicest aspects of living in Zurich is the friendly and inviting culture. Although it is the largest city in Switzerland, its population is barely 400,000 people. This results in a sense of familiarity and closeness that generally is not associated with a financial metropolis. It's also great for socializing and experiencing the finest Swiss food and the local drinking culture.
In addition to all of this, Zurich has a minimal crime rate and boasts some of the best healthcare and cultural attractions in the country. Zurich likewise has a temperate climate, with mild winters and pleasant summers. This makes Zurich one of the best places to spend your retirement life where you get a balance of modern city in the lap of nature.
Explore:
Old Town
Lake Zurich
Uetliberg Mountain
Museum of Art
Museum Rietberg
Grossmunster
Hauptbahnhof
Eat Out:
La Fonte
Differente Hotel Krone Unterstrass
Restaurant Weisses Rössli
Haus zum Rüden
Restaurant Ach'i
Café & Conditorei 1842
Pizzeria Azzurro
3. Bern: Best Place to Retire and Live in Switzerland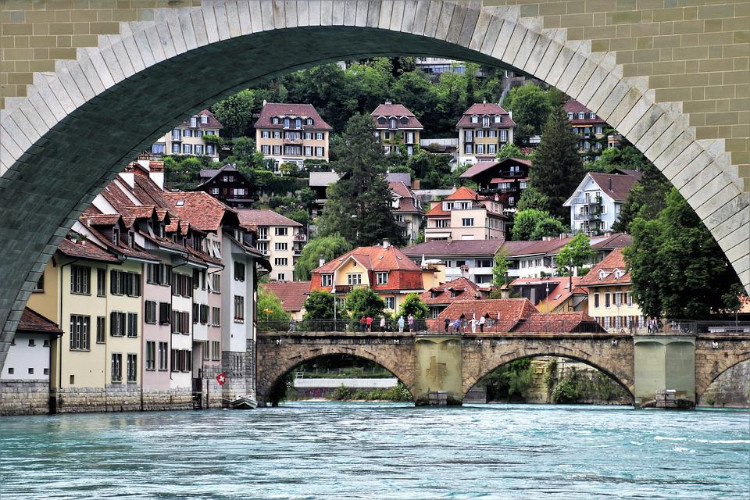 Bern is gorgeous from every viewpoint, from its picturesque old town center studded with colorful fountains to the world-renowned rose garden and surrounding mountains.
Founded in 1191, Bern has a lot to offer to culture seekers. Traces of its long, rich history have been traced all over the old town, a UNESCO World Heritage Site that rests along the river Aare.
Bern has a gentler pace of life than Zurich and Geneva, and it is also more scenic. The spectacular church and its tower give incredible views of the city, the Gurten Mountain, and the Bernese Alps. Bern, located in the country's middle, between the French and German-speaking regions, is also an excellent starting point for tourist trips, with plateaus to the west and the Alps to the east.
Explore:
Old Town
Rose Garden
Cathedral in Munsterplatz
Bernisches Historisches Museum
Zentrum Paul Klee
Tierpark Dählhölzli
Eat Out:
Noumi
Mille Sens
Buner
Einstein cafe & bel etage
Treff Cafe Restaurant
Wein&Sein mit Härzbluet
Migros Marktgasse
4. Winterthur: Best Places to Retire and Live in Switzerland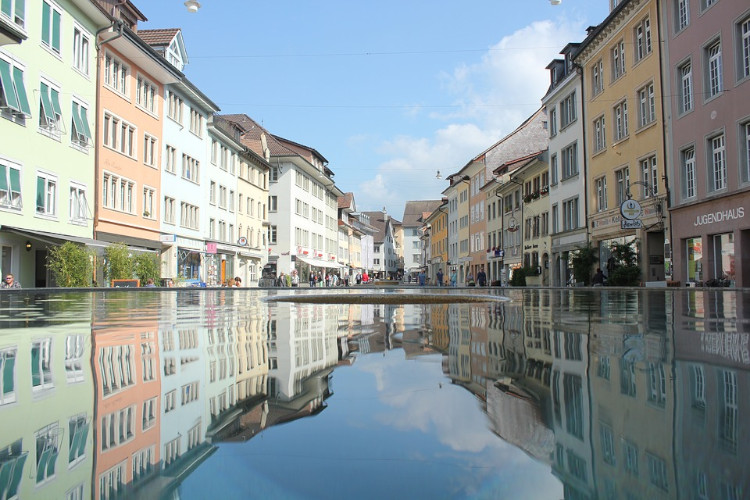 Winterthur is a museum of art, history, and nature. No matter what time of day it is, the city's medieval core is alive with activity. Shops, restaurants, markets, and festivals lend life to the picturesque Old Town and serve as a gathering spot for inhabitants. Winterthur is a popular tourist destination since it is small enough to travel around easily while simultaneously possessing a big-city ambiance.
Winterthur has a strong history of culture. There are 17 museums in the city, including the Oskar Reinhart Collection "Am Römerholz," which has classics of European art from the 14th to the 20th centuries.
Despite its industrial heritage, Winterthur is also a "garden city," with several parks and gardens. A tour of the city is also dedicated to "Villas and Gardens." The city's lovely surroundings include castles and fortifications in the forests, wine area, and along the Töss and Rhine rivers.
Explore:
Schloss Kyburg
Sammlung Oskar Reinhart
Wildpark Bruderhaus
Kunstmuseum Winterthur
Skills Park
Baumli
Eat Out:
Restaurant Trübli
Ristorante Caruso
Punto e Pasta
Sporrer
Nachbarsgarten
Restaurant Schloss Wülflingen
5. Lugano: Best Places to Retire and Live in Switzerland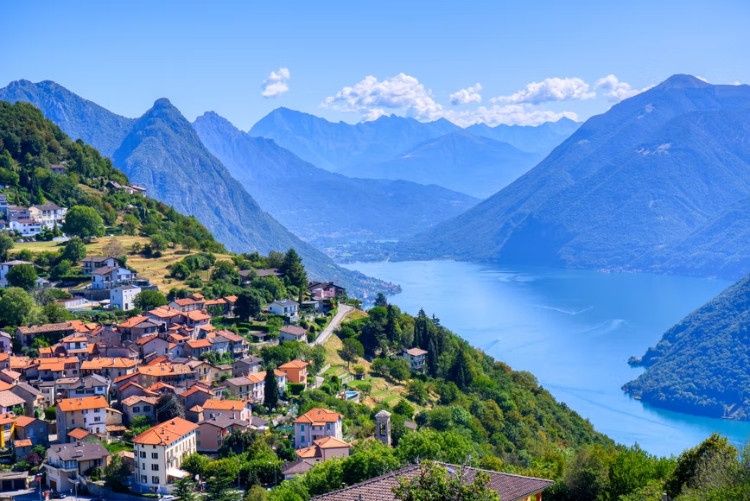 Lugano is not simply a wonderful example of the very high class of society enjoyed by the majority of the Swiss population. Few places in the world compare to Lugano. The city is known as the capital of Italian-speaking Switzerland and is located on the northern beaches of the magnificent Lake Lugano. It also has the highest Italian-speaking population outside of Italy. As a result, the city is diversified and one-of-a-kind in the country.
Living in Lugano is ideal for people who enjoy outdoor sports, and being one of Switzerland's most popular tourist destinations, both natural and man-made activities abound. From its gorgeous architecture to its thriving café culture and even the lovely Mediterranean wind, it's a Swiss bit of la dolce vita.
If you choose to reside in the center of Lugano, you will be surrounded by historic sites. Seventeen sites in the town are nationally significant and are part of the Swiss heritage list. This makes this city the ideal spot to reside in because it offers a little bit of everything as well as a diversified and tranquil atmosphere.
Explore:
Lake Lugano
Monte San Salvatore
Monte Bre
Piazza della Riforma
Lido di Lugano
Cattedrale di San Lorenzo
Centro storico Gandria
Eat Out:
Ristorante le Bucce di Gandria
Locanda Gandriese
Motto del Gallo
Grotto Morchino
Osteria Calprino
Grotto Castagneto
Grotto del Pep
Who Should Retire in Switzerland?
Switzerland has a relatively relaxed immigration policy for retirees who aspire to reside there. Foreign nationals must, however, meet certain criteria to obtain Swiss residency, which is required for retirement in Switzerland. However, it is important to note that these requirements vary depending on your nationality and the Swiss canton where you wish to reside. You can apply for a residence permit if you are above the age of 55 and not working. You must exemplify financial independence along with proof of accident and health insurance. You must also have a kinship, property, business, or financial investment in Switzerland.
It is pivotal to have sufficient pension funds to support yourself while dwelling in Switzerland. Individuals who have worked in Switzerland for at least one year and have paid into the basic state OASI (Old Age and Survivors Insurance) or AHV (Alters-und Hinterlassenenversicherung in German) may be eligible for a Swiss state pension.
Is Switzerland a Good Place to Retire and Live?
Switzerland is an amazing place to retire but it is important you plan out your pension funds as with high living standards comes high amounts of expenses. Swiss people are both polite and reserved. While most people appreciate the institution and rational thought of Swiss culture, it can be difficult for ex-pats to adjust to the rigidity of Swiss life. But ex-pats who are open to making friends from different backgrounds, Switzerland is one of the best places to retire and live.
Reasons Why you Should Live in Switzerland-
Swiss cities are consistently ranked amongst the top places to live in the world. Personal safety, beautiful landscape, robust infrastructural facilities, and earning prospects all rank highly in the country.
Switzerland is also known for being a safe and secure country with negligible violent crime reports.
The majority of ex-pats do not have to pay taxes in both Switzerland and their home country because Switzerland has double taxation avoidance agreements with many different nations.
Living in Switzerland can almost feel like a retreat due to the splendid natural landscapes, which retirees will particularly relish.
Roundup: The Bottom Line
From rich food and wine, storybook villages, and picturesque landscapes to modern cities, caring people, and easily accessible basic facilities, Switzerland is the best place for retirement. I hope this will help get an idea about the places to retire in the Alpine jewel.