Retirement can imply a lot of different things to different people. Some people look forward to having more free time. Some people are concerned about how they will make ends meet. Others are unsure how they will use their free time. Retirement, if well planned, maybe a wonderful time in one's life. To make retirement fun, you need to do certain plantings like all your expenses after post-retirement, investments, what you will do after retirement, etc.
Things to Know if Planning a Retirement in Europe
Before you think about starting living in a new country you have to plan a few things like all your expenses after post-retirement, investments, what will you do after retirement, etc.
Part-time living in another country is becoming increasingly popular, especially among individuals who want to experience the 'roving retirement lifestyle. This approach to seeing the world flips the usual ex-pat experience on its head, stressing flexibility and gradual travel over the inflexible idea of (choosing a county, buying a property, or moving in permanently. Many people are considering relocating to Europe because of its diversity and attractiveness.
When it comes to enticing opportunities for part-time living, Europe is unquestionably at the top of the list. There's plenty of variety in culture, geography, and weather to satisfy all preferences, from the magnificent beaches of Sardinia and the breathtaking forests of Slovenia to the urban charm of Vienna, Barcelona, Bordeaux, and Prague. Every region of Europe promises delectable cuisine, fascinating history, and lively social interactions, so the hardest decision you'll have to make is where to begin your adventures.
All of Europe have unique fauna, sunny beaches, lush mountain villages, and hospitable towns with magnificent castles, cultural wonders, and enticing cafes packed into narrow, cobblestoned roads. When you spend months at a period as an ex-pat, you have the best of both worlds: the ability to become part of a local community while still anticipating future adventures.
10 Best Country to Retire and Live in Europe: 2023
Here is a list of 10 countries where you can retire and live in Europe.
1. Serbia: Best Country to Retire and Live in Europe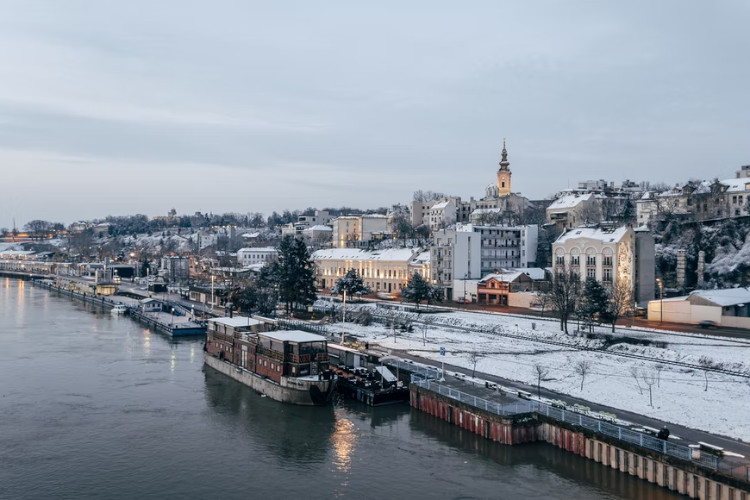 Serbia and its cities are often underestimated in contrast to some of the other countries in southeastern Europe, yet they are a hidden gem just waiting to be discovered. While the capital, Belgrade, is well-known for its pulsing nightlife, many of Serbia's lesser-known locations have charming monasteries, churches, castles, and fortifications to visit.
The best cities in Serbia feature music and cultural festivals for visitors to enjoy, either alongside gorgeous rivers or amidst rolling hills and valleys. Another reason to visit is the country's fascinating and sometimes difficult history; this charming country will amaze you with everything it has to offer.
Explore: Nis, Serbia's third-largest city and a vibrant university town, is a convenient layover spot between Belgrade and Sofia or Skopje. It is one of Europe's and the Balkans' oldest cities, dating back to 279 BC. Constantine the Great, the city's founder, was born here, and his tomb may be seen in the city's center.
Erosion is to blame for Devil's Town, one of Serbia's most beautiful rock formations, which acquired its name from the unusual rock patterns. The rocks are said to be members of a wedding party who were petrified by the devil. This geologic process was further aided by extremely acidic water known as Djavolja Voda or devil's water.
Devil's Town, in southern Serbia, is made up of approximately 200 distinct rock formations that tower above the terrain, which is stretched out over two valleys on the Radan Mountain's slopes. The pillars are in the process of collapsing, allowing a place for new shapes to emerge.
The highest peak in Serbia, Kopaonik, was designated as a national park in 1981. The park is home to Serbia's major ski resort, which has 25 lifts and can handle 32,000 skiers per hour during the winter months of November to May.
Recommended Cities to Retire:
Belgrade
Novi Sad
Pristina
Kraj
Subotica
2. Montenegro: Best Country to Retire and Live in Europe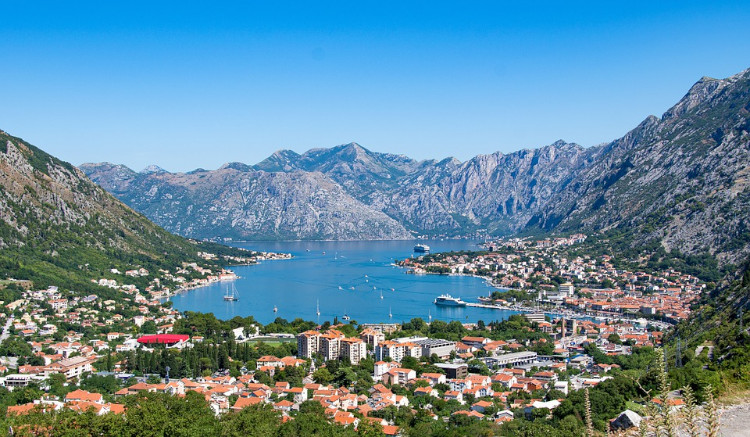 Montenegro, a small Balkan republic that gained independence in 2006, is quickly becoming a popular tourist destination. Beautiful beaches, lush mountains, and picture-perfect old villages attract a rising number of tourists each year. It's no surprise that tourism is now the driving force behind Montenegro's rising economy, given the mild Mediterranean climate and chances for athletic hobbies ranging from mountain biking to whitewater rafting.
Explore: Ulcinj, on the southern tip of Montenegro near the Albanian border, is an ancient seaport that was formerly known as the Adriatic Sea's pirate capital. Today, the city is most known for its many magnificent beaches, the most prominent of which is the sandy length of Plazhe e Mashed, or Long Beach.
The Biogradska Gora National Park, nestled between the Tara and Lim rivers in central Montenegro, is home to dazzling lakes, swift-running streams, lush green meadows, and one of Europe's last remaining primeval forests.
Sveti Stefan is a one-of-a-kind destination along the Budva Riviera. It's perched on a rocky outcropping surrounded by terracotta-roofed homes. It is connected to the mainland by a short isthmus. Sveti Stefan has been home to a simple fishing community since the 15th century. Someone had the idea to nationalize the tiny community in the 1950s.
The rising Mount Lovcen is crowned by two massive granite summits, making it one of Montenegro's most stunning natural features. The mountain, which is part of the Mount Loven National Park, is the source of Montenegro's name and a symbol of national pride.
Recommended Cities to Retire:
Budva
Kotor
Perasy
Tivat and Donja Lastiva
Herceg Novi
3. Latvia: Best Country to Retire and Live in Europe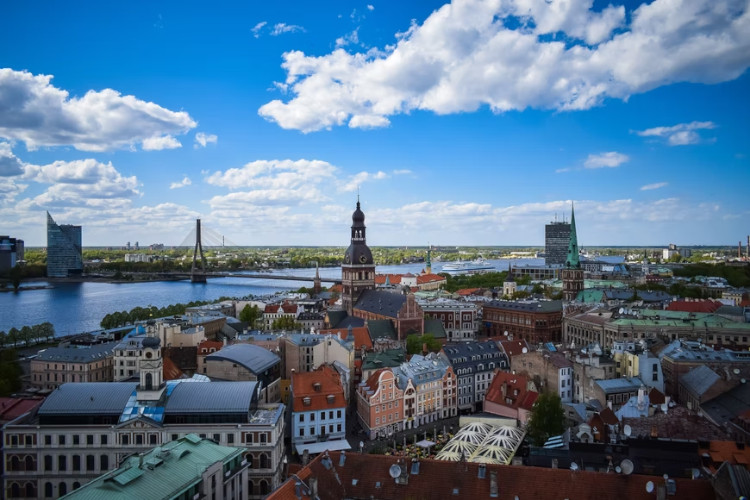 Description: On the Baltic Sea is a country called Latvia. Wide beaches and lovely natural features give it a magnificent landscape. This draws travelers from around the world. The capital of Latvia is Riga, which is renowned for its distinctive wooden architecture. The best places to visit are historical sites, cathedrals, and museums. There is a sizable Central market that is well known throughout the entire nation. Visitors to this market come from all over the world. People also like this place's great food and music. In conclusion, there is a lot to see in this nation. Additionally, some regional handicrafts must be bought within this nation.
Explore: Old Riga's streets are lined with a variety of ancient buildings. Visitors must examine several of the historical sites from the 13th century. The most amazing location in this nation is St. Peter's Church. Tourists can have a pleasant time in this location because of the well-kept streets. The capital and top tourist destination in Latvia is Riga.
Numerous wild creatures reside in Kemeri national park. The entire area is covered in plenty of lush trees. Visitors may find it to be the ideal day trip. You can see the sunrise easily if you visit this location. The experience would be fantastic. It is a sizable region that is rich in diversity and beauty. According to legend, the park has the largest area. This location is therefore very important.
Recommended Cities to Retire:
Riga
Sabile
Kuldiga
Kandava
Talsi
4. Bahrain: Best Country to Retire and Live in Europe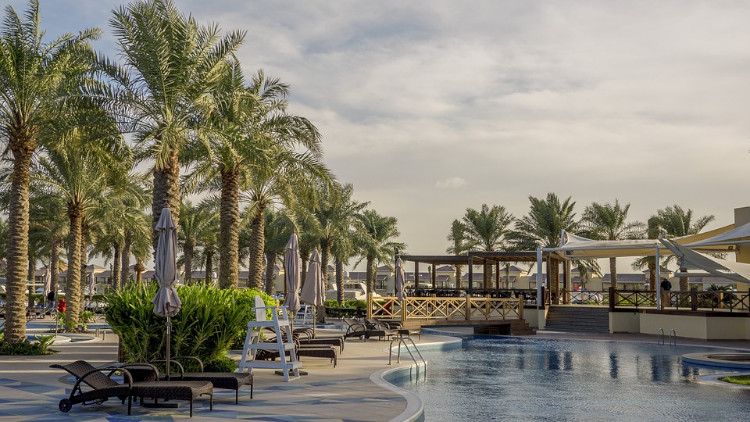 Description: One of the most beautiful travel destinations in the Middle East, Bahrain draws tourists from all over the world. Bahrain is made up of about 51 islands and is situated in the Persian Gulf, adding to its natural beauty. Bahrain is home to 33 manmade islands in addition to the natural ones. Beautiful architectural structures, mosques, museums, and traditional markets that capture the essence of the nation make up Bahrain's top tourist attractions.
Explore: One of the nicest places to visit in Bahrain is Manama, which exhibits a lovely fusion of traditional and modern design. The skyline of Manama is dotted with gleaming skyscrapers and other architectural structures that showcase Bahrainis' artistic talent and beauty. The Bahrain World Trade Center and a pair of twin buildings that are around 240 meters tall are the most eye-catching features of Bahrain's skyline. This city is ideal for a sentimental getaway because of its original Islamic architecture, local markets, and delectable Middle Eastern cuisine.
The largest public museum in the nation, the Bahrain National Museum is spread across 27,800 square meters and is home to numerous artifacts that illustrate Bahrain's lengthy history. It is unquestionably one of Bahrain's top tourist destinations, providing all history fans with a rich experience. You will be enchanted to visit this museum just because of its beachside location and stunning architecture. Six main parts, each with six halls, make up the complete museum, which contains artifacts from a 4000-year-old kingdom.
Recommended Cities to Retire:
Adliya
Al Hidd
Saar
Riffa
5. Poland: Best Country to Retire and Live in Europe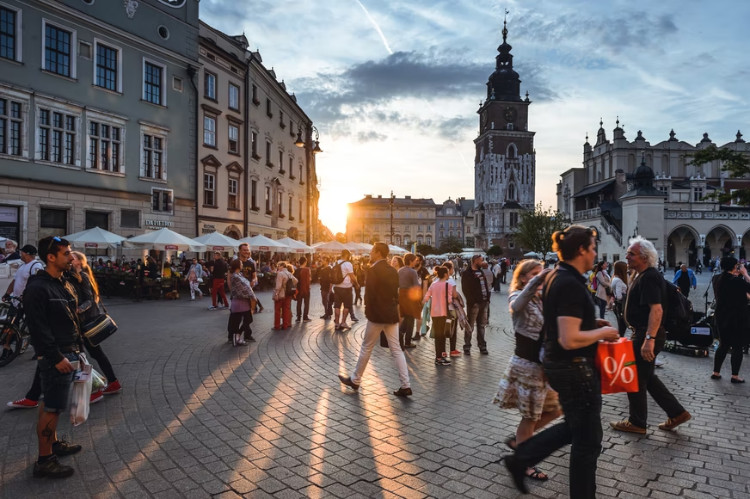 With its rise as a proud, sovereign nation in the post-communist era, Poland is renowned for its success story. Because of its stunning scenery, extensive history, active culture, and interesting historical sites, Poland is a well-known tourist destination in Europe. Poland offers a variety of outdoor scenery, including the sea, mountains, and other natural features. Other well-liked Poland tourist attractions include the country's delectable food and Jewish heritage.
Explore: The largest medieval market in Europe is located at Main Market Square, which is also a popular gathering place for young people and international travelers. It was built in the 13th century and is now a busy metropolitan area.
The Auschwitz-Birkenau Memorial and Museum is dedicated to the 1.5 million individuals who were murdered here during World War II. This museum is one of the most popular tourist destinations in Poland because it is a significant historical site that has been preserved precisely as the Nazis left it, including the gas chamber remains.
Recommended Cities to Retire:
Warsaw
Wroclaw
Kraków
Lublin
6. Austria: Best Country to Retire and Live in Europe
Austria, tucked between the towering Alps, is a magical nation with picturesque grasslands, picture-perfect meadows, gorgeous baroque architecture, and music coursing through its veins.
Austria offers all the ingredients to intoxicate your senses, from charming towns to spectacular cities, from the best operas to the most opulent desserts.
Explore: Vienna is a city rich in culture and splendor. It is the city of opulent palaces and museums, the birthplace of opera and Beethoven. The best approach to allow Vienna's magic to enchant you is to take a stroll down the city's lovely Ringstrasse Boulevard, which is flanked by regal structures like the Hofburg Imperial Palace and other lovely gardens. One of Austria's top cities is Vienna. For a laid-back evening, you may also sip on a delicious cup of coffee in one of Vienna's cafés.
Salzburg, which conjures images of a picturesque city surrounded by lush green meadows, grand historical structures, and Mozart, is one of the must-see locations in Austria.
Recommended Cities to Retire:
Vienna
Salzburg
Innsbruck
Linz
7. Switzerland: Best Country to Retire and Live in Europe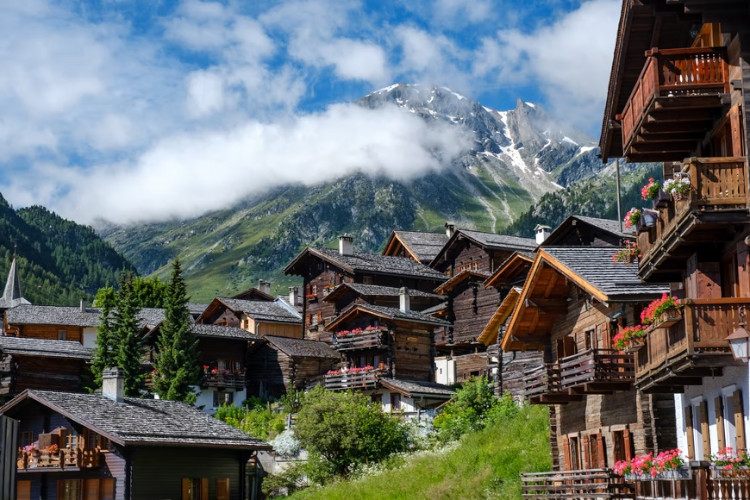 Despite being one of the costliest countries in Europe, Switzerland is one of the safest countries to reside in. Most of the crimes reported in the country are petty crimes with a staggeringly low number of serious crimes committed in the country. Switzerland is also the most neutral country in the world which was not a part of any world wars, and which is not a part of any military alliance. It has a vast number of bunkers to protect from enemy invasion and even nuclear weapons.
Explore: Since Biel, as it is known in German, is located directly on the linguistic border, half of its citizens refer to it by its French name, Bienne. This makes it one of the most bilingual areas in the entire nation. It's lovely setting at the foot of the Jura Mountains overlooking Lake Biel makes it a nice destination to visit, even though most tourists only drive by.
Sion, a little city in the Rhone Valley, is ideally situated and lies on the banks of the Rhone. Although it has a contemporary side, the old town, which is overlooked by two majestic hilltops, is without a doubt the main attraction. With the Alps in the background, they make for an amazing sight. Atop these are a ruined castle and a 13th-century church.
Fribourg is undoubtedly striking to behold with its gorgeous location spanning the canyon that divides the city into two sections, and there are many fantastic views to be gained from the city itself.
Interlaken is a wonderful city to visit in Switzerland because of its amazing location between two alpine lakes with a scattering of snow-capped mountains. People are drawn to the area by the stunning scenery around the city, which is small and touristic due to its abundance of souvenir shops.
Recommended Cities to Retire:
8. Finland: Best Country to Retire and Live in Europe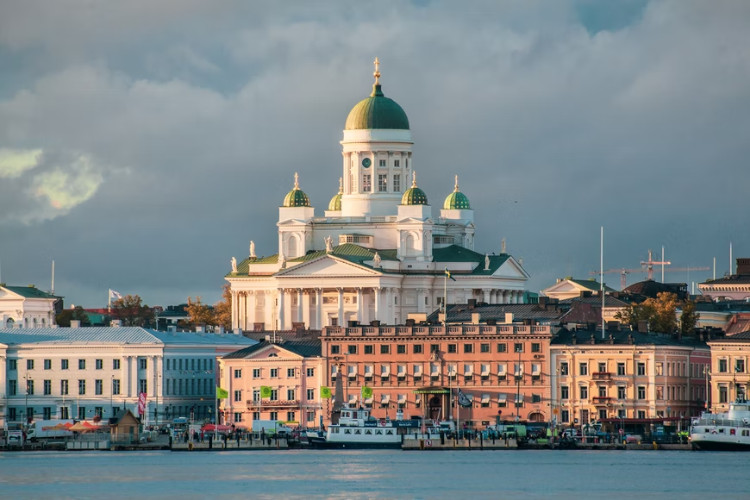 Finland is a veritable pandora's box of adventures! Finland is a secret jewel waiting to be discovered, offering everything from the sea to the winter, for both young and old. It is difficult to choose only a few locations to visit in Finland because there is an endless list. However, your trip to Finland will undoubtedly be fantastic and leave you wanting more!
Explore: The Northern Lights, also known as the Aurora Borealis, are a surreal delight for the eyes that put observers into a trance and are most frequently seen in the Finnish Lapland between September and March. These lights in the sky are one of the most beautiful Finland sights, offering a surreal, mystical experience.
Aland is a picturesque, historic collection of islands best known for being a haven for nature lovers. Visit the maritime museum and the open-air museum to delve deeply into the history of old Finland. Aland, one of the most tranquil places to visit in Finland, will make sure you relax and take it easy during your vacation.
Recommended Cities to Retire:
Helsinki
Tampere
Savonlinna
Turku
9. Norway: Best Country to Retire and Live in Europe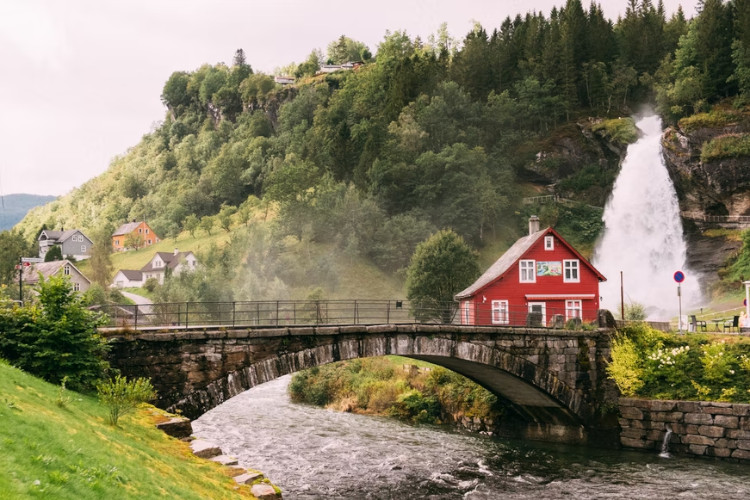 Norway has ranked first in the United Nations Human Development Index for 6 consecutive years making it a country with one of the highest standards of living in the world.
Explore: The Northern Lights and midnight sun are two of the most famous attractions in beautiful Tromsø, which is located 70 degrees north. Tromsø is known as 'the Paris of the North' because of its intriguing architecture and vibrant cultural life filled with good restaurants, sights, and attractions.
At 68 degrees North, the Lofoten Islands and their dramatic mountains stand up, out of the ocean, and pierce the sky. Here you'll find white beaches and clear blue waters that resemble those in the Caribbean. During the summer, golden rays settle over the North coast at midnight, as the sun barely kisses the horizon before rising again in the early hours of the morning.
Recommended Cities to Retire:
Oslo
Bergen
Trondheim
Alesund
10. Croatia: Best Country to Retire and Live in Europe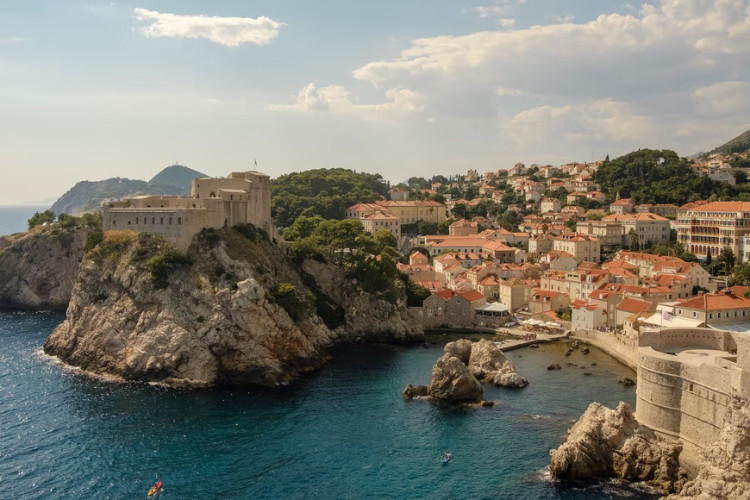 Since its War of Independence in the late 1990s, Croatia, which is located in the Balkans, has once again become one of Europe's top tourist destinations. Like all of Europe, Croatia has its fair share of ancient towns and ruinous sites, but what sets it apart from other nations is the abundance of breathtaking natural landmarks like the Plitvice Lakes, the breathtaking Adriatic coasts, and the lovely islands.
Explore: The Krka National Park is a protected area with breathtaking natural landscapes, animals, and historic sites. It is situated in Central Dalmatia of Croatia. The national park, which is located along the Krka River in Sibenik-Knin County, is well-known for its numerous flowing waterfalls and naturally occurring pools of beautiful, blue-green water.
Croatia's capital and largest city, Zagreb, is a bustling metropolis full of both traditional and contemporary tourist attractions. The city, which is in northwest Croatia, was first created as a diocese by Hungarian King Ladislaus in the second century AD. The center of Croatian culture, academia, and the government in today's enormous, multi-cultural metropolis of Zagreb.
Recommended Cities to Retire:
Split
Zagreb
Dubrovnik
Zadar
Which is the Best Country to Retire in Europe?
Switzerland:- It is the safest country in the world. It has a vast natural beauty. The health care system of Switzerland is also extraordinary with it being compulsory for a person to take health care insurance within three months of relocating to the country.
Which is the Cheapest Country to Retire in Europe?
Despite being a little more expensive than the other nations on our list, Austria is among the top ten most livable nations, according to the Global Peace Index. Vienna is the most livable city in the world, according to a recent evaluation by the Economist Intelligence Unit.
The number of museums, galleries of fine art, and internationally acclaimed buildings in this city alone are practically infinite. Number estimates that the average monthly rent for an apartment in Vienna is $960.
You will require a residency permit to retire here after six months. To obtain one, you must provide proof of income.
Which is the Safest Country to Retire in Europe?
Switzerland:- Switzerland is the most neutral country in the world. It is not a part of any military alliances and has many bunkers to protect from enemy invasion and nuclear weapons. I hope the mentioned places will help you get an idea about where to retire in Europe.