The Netherlands, also known as Holland, is a nation in western Europe that Germany and Belgium surround. Although Dutch is the official language in Holland, English is also widely spoken there. The Netherlands is regarded as one of the richest nations in the world and the happiest nation in 2021. It is a stunning location that is well-known for its bicycles, tulips, and canals.
About 40 percent of the estimated 17 million inhabitants of the Netherlands reside in the large cities of Randstad, and Amsterdam. The Netherlands is usually an expensive location to live, however, depending on where you are in relation to the major cities and your lifestyle, it may still be so. It is a very safe country with first-rate amenities, excellent healthcare, and a wide range of activities.
Why Should You Retire in The Netherlands?
Great Transportation: With a total size of about 41,500 km2, the Netherlands is a comparatively small nation, being 237 times smaller than the United States. Despite being one of the most costly cities to live in, Amsterdam's 85-square-mile metropolis has a tonne to offer. Even if it very much has all you would ever want, you might need to retire in a more rural place. This is not an issue because there are excellent bus and train connections, as well as excellent highways for driving on. The Netherlands has excellent public transportation that can get you anywhere.
Large Expat Community: There are almost 3 million foreigners living in the Netherlands, including about 31,000 Americans who have chosen to settle there permanently. The majority of Americans reside on the west coast of the Netherlands. Over 70% of the people live in Utrecht, South Holland, and North Holland. Americans make up twice as many residents in North Holland as the rest of the nation. Wassenaar surpasses them all because its population is more than 20 times more than that of the typical American metropolis. Therefore, if you decided to begin a new life in Holland, you would not have to be concerned about living there alone.
Diverse Cuisine: There is a massive range of cuisines available in the Netherlands because it is such a multicultural country, with residents hailing from more than 200 different nations. A typical Dutch breakfast, a delectable burger for lunch, and sushi for the evening are all options.
European Travel: The Netherlands is linked to the European train network, Eurail, which, despite being more expensive and time-consuming than flying, offers fantastic vistas and a comfortable journey. The Netherlands is located in the heart of the European Union (EU). Europe's trains and buses can be more affordable than flying for short distances. In contrast, the typical cost of a one-way train or bus ticket to the same location from Amsterdam to Paris is roughly USD 90 and USD 30, respectively. Flix Bus is an affordable bus for Europe. Furthermore, if you are traveling to Europe, you will be issued a Schengen visa, which costs €80 and is valid for up to 90 days.
Great Healthcare: The Netherlands has one of the top public healthcare systems in the entire world. You do not need to worry about your health as an immigrant because the Netherlands' public health-care system is rated significantly higher than that of the United States.
English Widely Spoken: Despite having Dutch as its official language, Holland has the greatest proportion of non-native English speakers in both Europe and the rest of the world. Nearly 93 percent of people in the Netherlands can speak English fluently. The Netherlands is an excellent option if you're an English speaker looking to retire somewhere new.
Extremely Safe: The Netherlands is considered to be one of the safest nations in the world. Due to various gun ownership laws, the Netherlands is a considerably safer place to live as an ex-pat than some of its neighbors, such as the United Kingdom. Guns and other firearms of any type are not allowed in the Netherlands.
In the Netherlands, you may go for a stroll day or night without worrying about being attacked since there are kind people there to assist you if you ever need it. The Netherlands continues to strengthen its national security to reduce the already extremely low frequency of small crimes.
Friendly People: The Netherlands is commonly quoted as one of the world's most free, tolerant, and open nations. The majority of Dutch people are incredibly modest, kind, and pleasant, even though they may initially come across as cold and unfriendly to visitors. It's just that they approach friendship in a little different way than most people do.
Best Places to Retire and Live in The Netherlands
Read on to learn why you should retire in the Netherlands. Here is a list of the best places to retire in the Netherlands.
1. Amsterdam: Best Place to Retire and Live in The Netherlands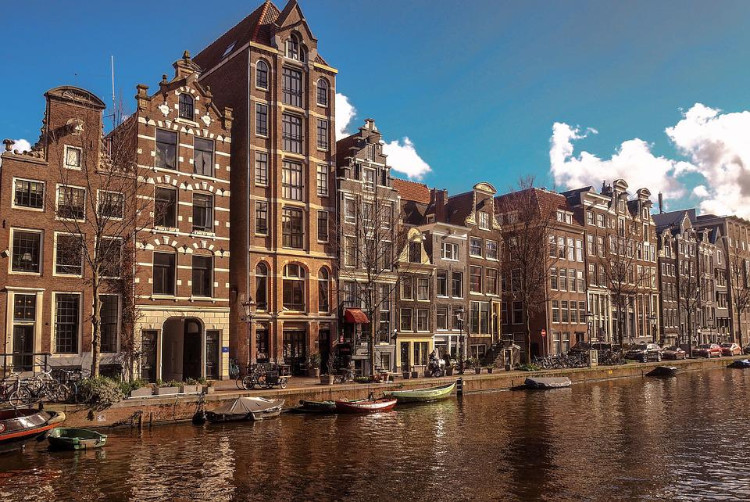 Over 180 different nationalities call Amsterdam home, making it a vibrant melting pot of cultures and one of the best cities in Europe to live. With its lovely canals, lofty buildings sporting recognizable facades, and plenty of bicycles, it epitomizes the Dutch way of life.
In Amsterdam, there are many things to do. You'll never get bored because there are charming parks, coffee shops, cafés, world-class museums, and a legendary nightlife scene right outside your door.
Throughout the year, several cultural festivals take place, offering nonstop entertainment. The housing costs in this city are the highest in the Netherlands since it is a popular place to reside.
Population: 907,976
Cost of Living: €800 – €2,816
Places to Visit: Rijksmuseum, Anne Frank House, Van Gogh Museum, The Jordaan, A'dam Lookout, Body Worlds, Vondelpark
2. The Hague: Best Place to Retire and Live in The Netherlands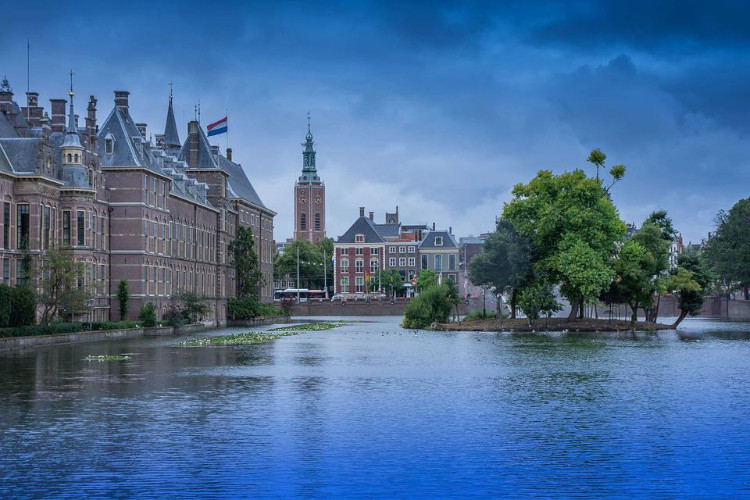 The Hague is the finest place to celebrate Koningsdag because it serves as the nation's political center. With established woods at its center, it also strikes the ideal balance between the city and the urban environment.
It is hardly surprising that the global community is thriving given that it is home to significant embassies and international organizations. This city is well-liked by beach enthusiasts due to the proximity of the expansive beaches of Scheveningen and its recognizable piers.
Population: 709,000
Cost of Living: €845 – €2967
Places to Visit: Japanese Garden at Clingendael, Peace Palace, Gemeentemuseum Den Haag, Louwman Museum, Scheveningen Beach, Escher in Het Paleis
3. Utrecht: Best Place to Retire and Live in The Netherlands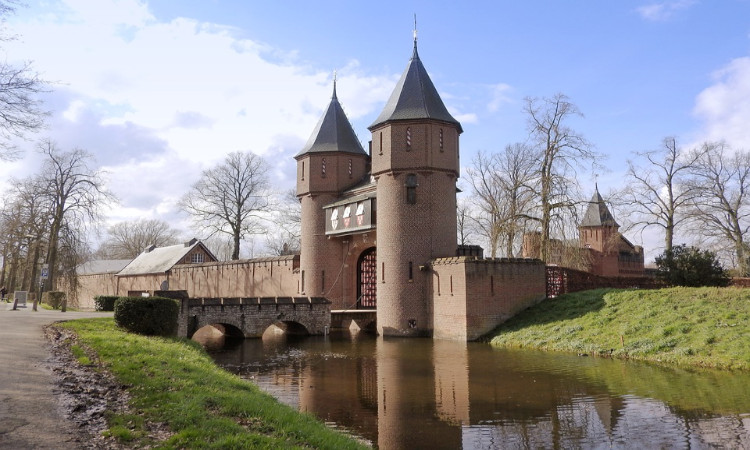 The medieval city of Utrecht resembles something out of a fairy tale. This historic area is frequently referred to as "Little Amsterdam" since it is made up of lovely ancient houses, bridges, and canals that all curve outward from the central Dom Tower.
It's a bustling university town with a thriving student scene. The Oudegracht is lined with numerous terraces, which add to the excellent restaurant scene. Utrecht is a prominent destination for entertainment because it also offers more cultural events annually than Amsterdam.
Population: 559,000
Cost of Living: €943 – €3700
Places to Visit: Canals area, Railway Museum, Museum Speelklok, Dom Tower, Botanic Gardens, Nijntje Museum
4. Rotterdam: Best Place to Retire and Live in The Netherlands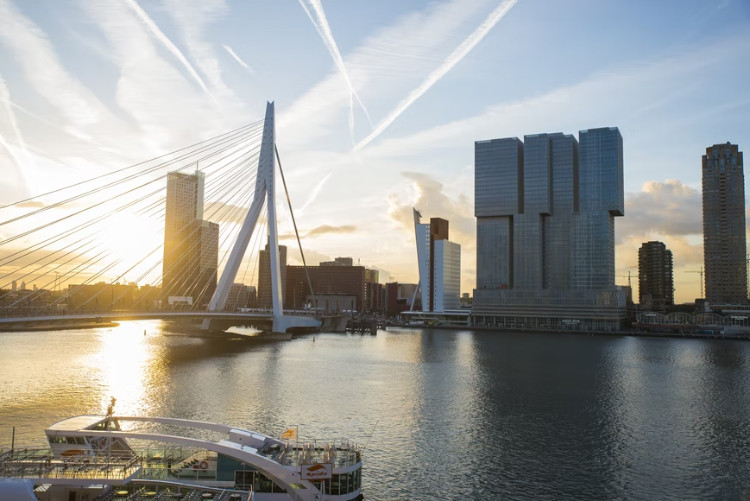 With its streamlined architecture, Rotterdam has a distinctly modern vibe. It naturally draws a significant number of workers from all over the world given that it is the second-biggest city in the nation and has the largest seaport in all of Europe. It's a desirable place to reside because of the hip dining scene and the abundance of parks and greenery.
Although there are typically more housing alternatives in and around Rotterdam than in Amsterdam, it might be difficult to locate a place to live in the city center due to the low availability and expensive rent.
Population: 1,015,000
Cost of Living: €1,989 – €3,849
Places to Visit: Markthal, Rotterdam Zoo, Rotterdam Centraal Station, Erasmus Bridge, Euromast Tower
5. Eindhoven: Best Place to Retire and Live in The Netherlands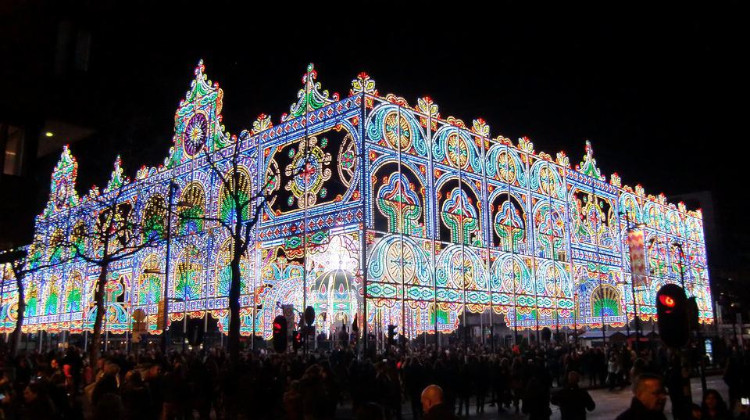 Eindhoven is the current hub for technological innovation, despite its unattractive appearance. Because parks take up one-third of its public areas, it is also the greenest of the main Dutch cities.
Eindhoven is a favorite destination for those who love a few beers because it is home to the Stratumseind, which is the nation's longest café and bar street. The neighboring airport will be a huge advantage if you're a modern nomad who can't sit still.
Population: 365,000
Cost of Living: €1800 – €3700
Places to Visit: DAF Museum, DownTown Gourmet Market, Philips Museum, Stadsbrouwerij Eindhoven, St. Catharinakerk
6. Haarlem: Best Place to Retire and Live in The Netherlands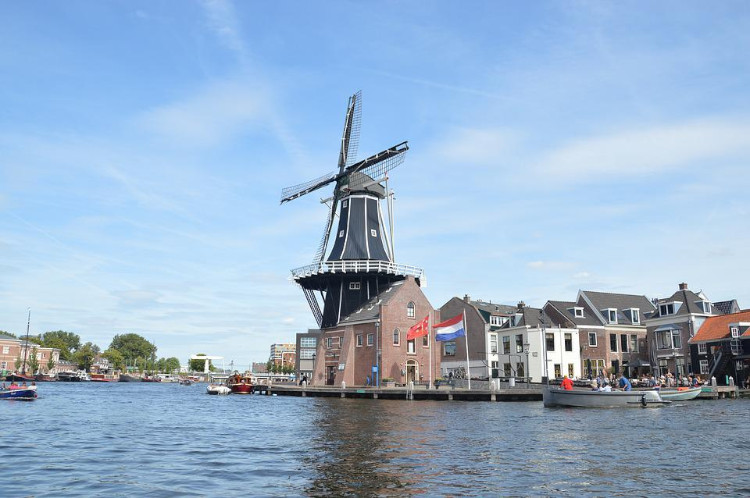 Haarlem is a small city with a charming country village atmosphere. This is a wonderful place to live, with monthly fairs, cobblestone lanes along the Spaarne River, and two urban forests.
Although it's growing more and more well-liked among immigrants due to its location in the Amsterdam metropolitan region, it's a peaceful spot to live for families.
Population: 161,265
Cost of Living: €999 – €3,665
Places to Visit: Visit St., Explore the Frans Hals Museum, Wander around the Grote Markt and Old City, The Old City Hall, Teylers Museum
7. Groningen: Best Place to Retire and Live in The Netherlands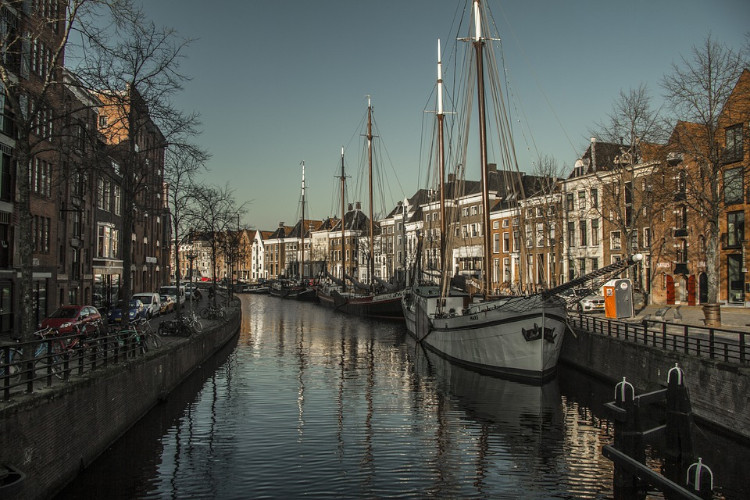 Groningen is the biggest city in the northern Netherlands, has a sizable student population, and is reasonably priced. With a vibrant calendar of cultural festivals and a bustling student nightlife culture, it appears to exist independently. As an outlying city, it is less hospitable to English speakers and is 2.5 hours by train from Amsterdam.
Population: 586,309
Cost of Living: €924 – €3,271
Places to Visit: Groninger Museum, Prinsentuin, Vismarkt, Martinitoren, Brouwerij Martinus
Because of its welcoming people and great English fluency, the Netherlands is an excellent choice for people who are looking for a country to retire and live in. However, some cities offer various lifestyles and are more tolerant than others. So, which city did you like? Let us know in the comments below.
FAQs: Retire and Live in The Netherlands
Q. How would you describe the weather in The Netherlands?
Although the country is not recognized for its pleasant climate, you will quickly get used to the unexpected showers. The Netherlands' climate is wonderful since it has all four seasons. This entails enjoying winter activities like ice skating on frozen lakes, spring blossoms, summer canal boating, and fall foliage at its most breathtaking.
Typically, between May and September, when temperatures limber up, is when the weather is the greatest. Additionally, it is the perfect time to go on a hike in the National Park or to the Zandvoort beach. The Netherlands' average annual temperature ranges between 14.5 °C and 5 °C, with the hottest months being July and the coldest months being January. November is the rainiest of the year, with an average rainfall of 90 mm.
Q. Is it expensive for ex-pats to live in The Netherlands?
The Netherlands is thought to be fairly pricey. Instead of the £38,600 that full-time workers in the UK typically earn on average, incomes throughout Europe hover around €36,500 (£31,458) annually.
Like the UK, income tax is governed by a system with a basic rate of about 37%.
Budgets for households are:
• £3,550 per month (family)
• £1,916 per month (single person)
Consumer prices are approximately 11% more, housing is 18.5% higher, and food is roughly 6% more expensive than the UK national averages.
Even in well-known places like Rotterdam or The Hague, you can find cheaper lodging, though. When it comes to the regional cost of living, both cities are among the top 30 worldwide.
Q. Is it easy for ex-pats to get a job in the Netherlands?
It's not too difficult to get work, and there are many business prospects. Businesses frequently select the nation because of tax policies designed to draw in profitable enterprises, such as taxation on only 70% of earnings. There are many significant global corporations and foreign employers, including:
ING Group
Unilever
Royal Dutch Shell Group
Philips
Heineken
You can also use employment firms that focus on promoting positions for foreign nationals. This is not a negligible component of the workforce considering that approximately 24 percent of the population has immigrated from another country.
Starting earnings for in-demand professions like dentistry and pharmacy range from €48,000 (£41,400) on average to €39,600 (£34,150) on average.
Q. Where can I find the ideal places to live in the Netherlands?
Where you reside has a big impact on how much things cost to live. The most costly place in the Netherlands is its capital, Amsterdam.
The average rent for a one-bedroom apartment is between €900 and €1,700 (£775 and £1,465) per month. You can spend a lot less money renting a similar-sized property in The Hague. Other well-known cities with lesser rent prices include Rotterdam, Amstelveen, Haarlem, and Utrecht.