Looking for the best places to retire in Turkey? Let us help you out! Turkey is a country with a pleasant climate and beautiful scenery. You will get an active and healthy lifestyle in this country. It is one of the safest countries in the world. It is a very popular retirement destination for ex-pats all around the world. Read on to learn why Turkey can be a great place for your retirement destination.
Why Retire in Turkey?
Turkey's residency and citizenship procedures are simpler, cheaper, and take less time than those in other rival European nations.
Turkey is ranked 70th out of 191 nations in terms of national healthcare systems by the World Health Organization.
Pensions are not subject to income tax in Turkey. As a result, you are not required to pay taxes on your foreign pension if you decide to live in Turkey while receiving it.
It is incredibly rare to ever feel uncomfortable or in danger anyplace in the entire country because Turkish people are so friendly and hospitable. You'll come to understand the true value of mingling and conversing with the locals as a means of appreciating one another cultures.
7 Best Places to Retire and Live in Turkey: 2022
Here are the best places where you can retire in Turkey for a stress-free living.
1. Izmir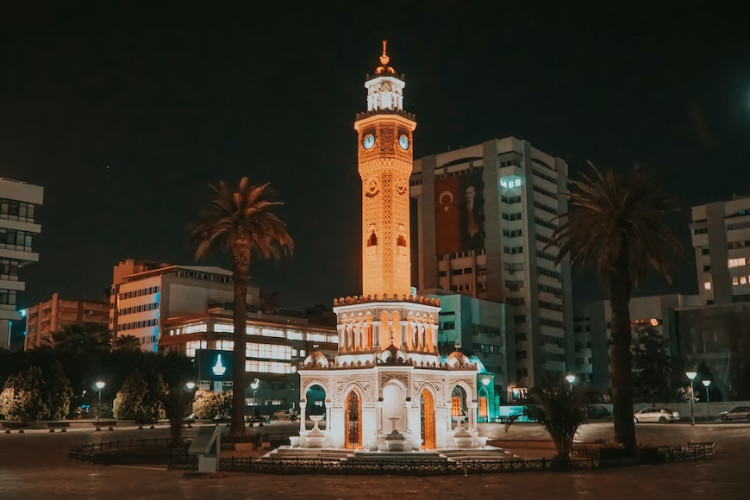 It is one of the biggest cities in Turkey and offers all the conveniences that go along with that designation. Izmir is the Turkish city that leans the most toward the West.
Importantly, it is a well-known cruise port and has excellent domestic and international transport connections. If you don't feel like riding the bus, there are lots of pedestrian-friendly routes around the city itself. The metropolitan area of Izmir is also present in the city. There are other smaller communities here that might be more suited for retirees.
Monthly Rent: About 4160 TL for a one-bedroom apartment
Property Purchase Cost: About 17500 TL per square meter
Cost of Living: Single person can live off 6800 TL, without rent
Health and Safety: Good
Connectivity: Well connected
Traffic: Barely
Public Transport Facilities: You can get a monthly pass for 347.41 TL
2. Kalkan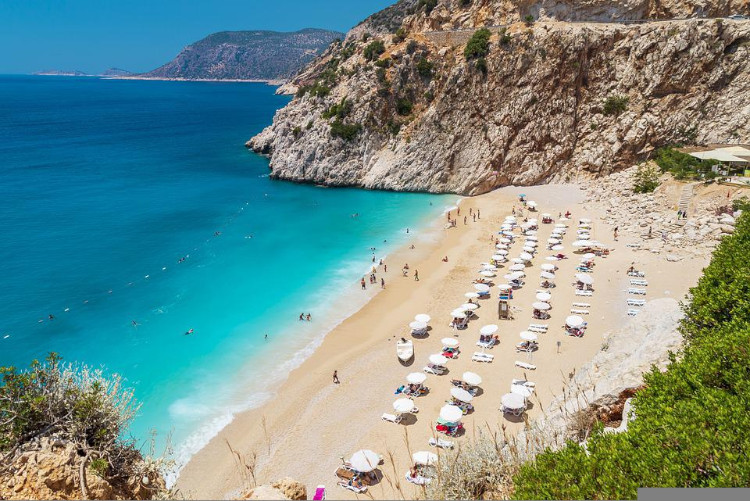 Kalkan is one of Turkey's southernmost resorts. Because of the mountains that surround the area, the winter and summer climates are both moderate and warm. Great beaches may be found in Kalkan, many of which have received prestigious honors abroad. The town of Kalkan itself is extremely reminiscent of Greek and Italian villages. There are numerous ancient monuments close by. Parasailers, rafters, divers, and other enthusiasts of extreme water sports frequently visit Kalkan. Low-rise structures make up the majority of Kalkan's real estate, with prices for villas and apartments slightly over the region's average.
Monthly Rent:
Property Purchase Cost: 
Cost of Living: 
Health and Safety: Good
Connectivity: Well connected
Traffic: Not much
Public Transport Facilities: There is an option of taxis, buses and you can get a monthly pass for them.
3. Fethiye Region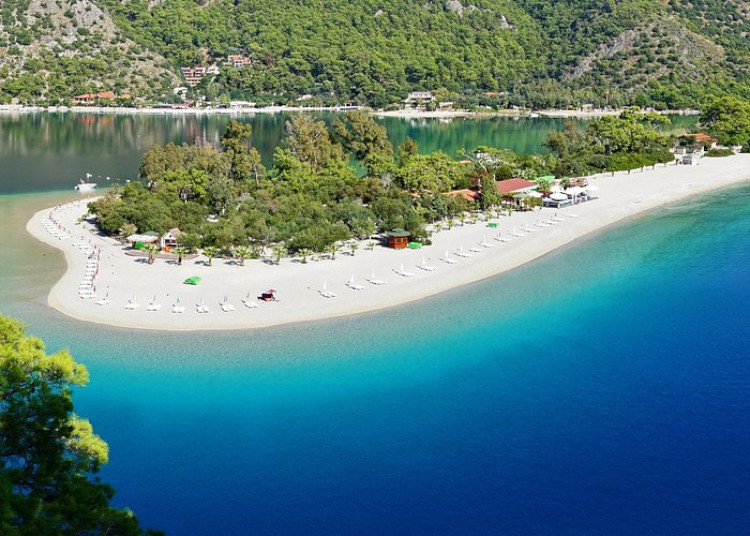 Foreigners dwell in many of the cities and villages that make up the enormous area of territory that makes up the Fethiye region, which is both coastal and interior. However, some places consistently attract more visitors than others, and for a good reason. Oludeniz is a well-known suburb, but due to its tiny size and touristy reputation, purchasing a home there is challenging. People, therefore, move to other locations.
The stores, bars, and restaurants may be reached from the main bus terminal connecting it to the rest of Turkey. For a taste of Mediterranean tradition, head to Pasputar; otherwise, the marina area is home to international ships from all over the world.
Monthly Rent: 4,666.67 TL – 5,533.94 TL
Property Purchase Cost: 30,000.00 TL – 35,000.00 TL
Cost of Living: The average cost of living is 7760 TL, which is makes it one of the least expensive cities in the world 
Health and Safety: Good
Connectivity: Very well connected with the entire Turkey
Traffic: Not as much
Public Transport Facilities: You can get a local transport ticket for about 8 TL, and it has a number of options.  
4. Ankara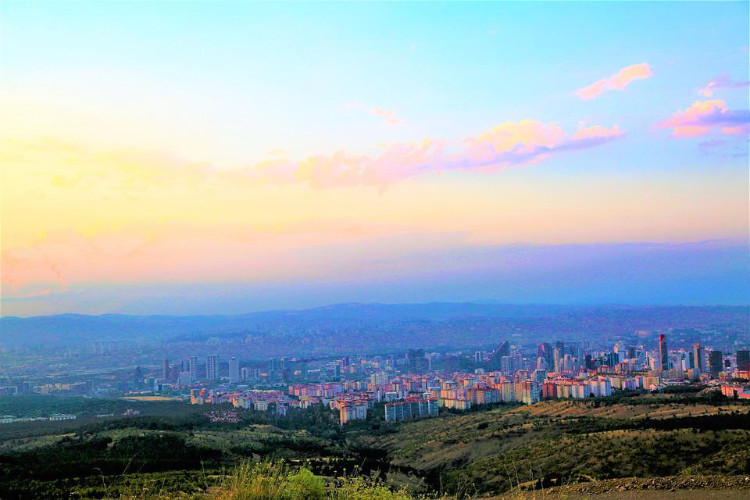 Ankara, the capital of Turkey, is a contemporary metropolis with a vibrant past and present. Ankara is a terrific city for young professionals and families, and it is linked to some of the nation's top colleges.
Ankara has a variety of neighborhoods, so there is something for everyone. Near Ankara, most foreigners reside in the city's core, in neighborhoods like Kavaklidere or Sihhiye. The city is among the safest in Turkey due to its extremely low crime rate.
Ankara's numerous coworking spaces are available to use by digital nomads.
Monthly Rent: for one bedroom apartment 4000 TL
Property Purchase Cost: About 13500 per square meter
Cost of Living: The estimated monthly cost of one person would be about 6500 TL
Health and Safety: Good
Connectivity:  Very well connected
Traffic: Not much
Public Transport Facilities: You can get a monthly pass for 390 TL
5. Istanbul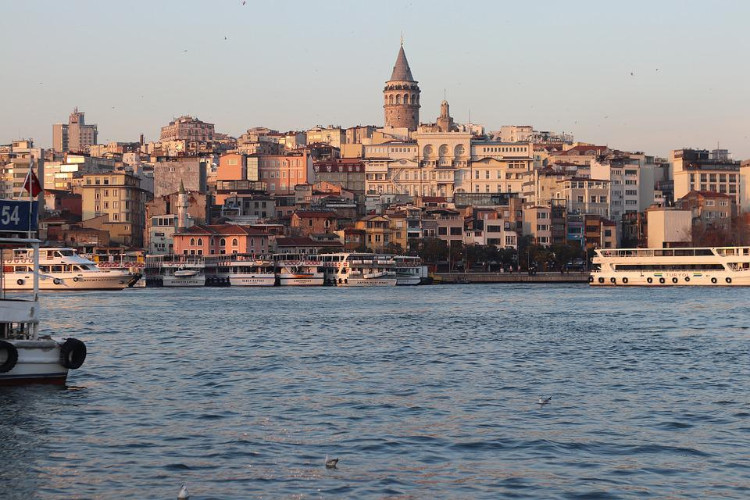 Istanbul is Turkey's most populous and multicultural city. It has a wonderful history, breathtaking views of the Marmara Sea and Bosporus, wonderful diversity, and cultural and recreational amenities to suit any taste. With excellent schools for kids, it's the ideal location for families. Along with its contemporary and inclusive residential sections, it boasts a wealth of cultural and historical characteristics. You can live in a city with breathtaking views and nature in Istanbul.
Monthly Rent: For one bedroom apartment 9000 TL
Property Purchase Cost: About 40000 TL per square meter
Cost of Living: Estimated cost of a single person would 7700 without rent
Health and Safety:  Excellent
Connectivity:  Well connected
Traffic: Slightly bad
Public Transport Facilities: All facilities are available 
6. Yalikavak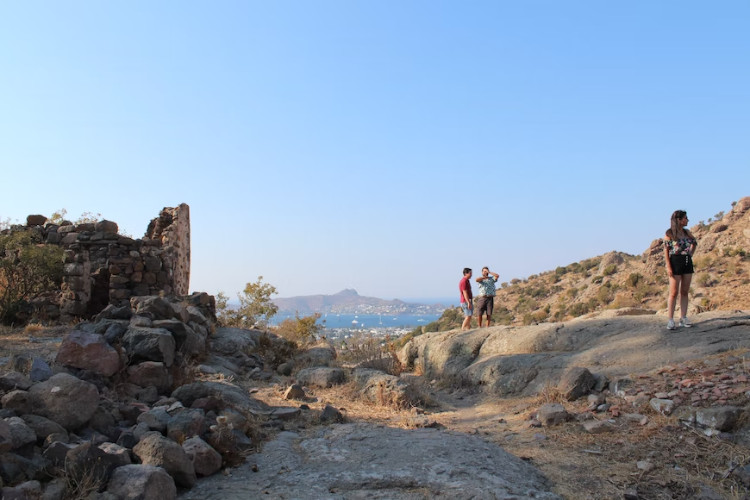 At first glance, Yalikavak appears to be more structured than any other resort town or village nearby. With its paved streets, palm trees, charming cottages, enticing cafés, restaurants, and stores, it is the peninsula's best-kept secret. If you're looking for a lovely destination to spend your holiday on behalf of your Turkish e-visa for tourists, Yalikavak should be at the top of your schedule.
It seems like Yalikavak is all about excess. Some visitors seek out the serene coastal ambiance, while others seek out the town's numerous beaches where the sun warmly embraces them. Of course, fantastic eateries are also offering interested travelers the best fish dishes from Turkey.
Monthly Rent: 10000 TL for a one-bedroom apartment
Property Purchase Cost: About 43000 TL per square meter
Cost of Living: 
Health and Safety: Very good
Connectivity:  Well connected
Traffic: No traffic
Public Transport Facilities: All facilities are available
What is the Cost to Retire in Turkey?
Everyone who is considering moving to Turkey always wonders how much money they should save aside for living expenses. Your expenses will obviously greatly vary depending on how many family members you have.
If you have a family of four, you can expect a monthly expense of 33,358 TL. However, if you are a single person, you can expect a monthly expense of 15,556 TL.
A cheap or fast food dinner costs 40 TL, whereas a meal at a middle-class restaurant can cost up to 150 TL. Beer costs between 22 to 40 TL in supermarkets, but if you go to a bar, it may cost as much as 70 TL. For a moderate bottle of wine, budget 150 TL.
Transit is a significant expense if you intend to live in Istanbul, and using the public transportation system will cost you about 602 TL every month. Otherwise, gas hovers around the 22-lira mark, and owners of vehicles should budget about 15.000 TL annually for repairs, insurance, and MOTs.
Since they must have health insurance in order to be eligible for residency, this is a significant expense for foreign nationals under the age of 65. A foreigner pays about 7,000 TL per year, including application and renewal fees, as well as the option to enroll in Turkey's government-run health care program. Furthermore, couples receive the same SGK payout as single individuals. Look around for private health insurance to lower this cost.
Budget-conscious singles and couples can make significant financial savings in this area. Buying fruit, vegetables, and dairy goods from small markets instead of the major supermarkets is more affordable; a good variety of items costs about 300 TL each week on average.
Retire in Turkey: Pros and Cons
Here are the pros and cons of retiring in Turkey.
Pros:
Due to the high exchange rate, ex-pats who receive pensions or other foreign income in the US dollar or another currency now receive more Turkish lira than ever before. A residency permit is required to live in Turkey, however, some ex-pats and their spouses prefer to become Turkish citizens outright. They might benefit from the real estate investment program in this situation. You can apply for living and working privileges like residents if you invest at least $250,000 in real estate and promise to keep it for at least three years.
Cons:
Unfortunately, cultural shock can throw some ex-pats off their game. They typically expect their daily existence to be like a vacation after they retire. We find solace in the idea that we can travel anywhere at any moment when we relocate overseas. But for other people, relocating to Turkey means they miss their loved ones more than they anticipated. Some people have aspirations of working in Turkey overseas. Since you don't pay income tax while on a tourist visa, working is against the law, and doing so might result in fines or even deportation. Second, obtaining a work visa is challenging due to Turkey's stringent laws and regulations governing foreigners who wish to work there. Most become English teachers or travel agents.
The Bottom Line
In conclusion, Turkey is rated as a very safe country. The people of Turkey are friendly and welcoming and have a strong sense of national identity. Any of the aforementioned worries and difficulties might be worthwhile to a person who enjoys a strong feeling of community, a healthy way of life, the country's natural beauty, history, and affordable cost of living.