Retirement is a big step. Undoubtedly, it offers a fresh start, the beginning of the next chapter. On the flip side, it gives way to several anxieties regarding healthcare expenses, maintaining a budget for everything, and accessing better living standards for the larger masses. But retirement also offers you myriad opportunities to explore the world. Without being retrained by your work life or hackled by the needs of your extended family, it encourages you to take the giant leap and settle at your dream destination.
For many expatriates, retiring abroad is an exciting prospect. You might have already researched the top countries to retire in the world. But, one needs a lot of guidance regarding the culture, weather, healthcare, social security, living cost, and locale.
A quaint place with good living standards, less crime rate, weather suited to your health, and affordable properties form just the right combination for any retiree. Extracting authentic information about the most cost-efficient and expatriate-friendly countries, we have curated a list of the best countries to retire in the world.
How to Choose the Best Country to Retire?
Some key elements will help you narrow your options. Do not think this is a vacation. visualize what you want in your home throughout the years. We have listed a bunch of yardsticks that will help you gauge the best countries to retire early.
1. Climatic Conditions: Among the few elements, the climate is the primary determining factor. The sunny, breezy, moderate climate will suit you if you are an ocean lover. If you are fond of the cold, clear, and pollution-free mountain air, then the heat of the beach or any tropical country would trouble your health. Climate changes always take a massive toll on a person's health. So, while narrowing down your choices on the best countries to retire 2022, mind this significant determiner.
2. Tax Rates: Taxation has both positive and negative effects. Taxation is often not very problematic for retirees or pensioners as many countries don't tax pensions. Still, it might prove a hurdle in your future investments and if you decide to work further after retirement.
3. Social Security: This is a primary retirement benefit for American Expats. Social security ensures you receive a percentage of your pre-retirement income from your work-life earnings. Mind your social security benefits before you think of settling in a country.
4. Happiness Index: The happiness index of a country is determined by surveys conducted on people's feedback regarding a country's performance in a set of areas. They include:
Social Security
GDP per capita
Freedom to make life decisions
Healthcare
Generosity
Corruption as perceived by the masses
5. Healthcare: Healthcare is a primary variable in determining a community's physical, mental and social well-being. Countries having good healthcare will provide you with low-cost medical treatments. Healthcare is also the main factor contributing to the cost of living. So, the cost and availability of healthcare are of prime importance for expats.
6. Transportation: This is a basic necessity. Well-developed countries are to have good transportation systems. Moreover, it also reflects the country's economic state of affairs. You don't want to land in a place with inefficient transportation and infrastructure. Make sure your stay is headache-free in a country equipped with a well-developed public transportation system.
Top 10 Countries to Retire in the World: 2022
1. Finland (7.821)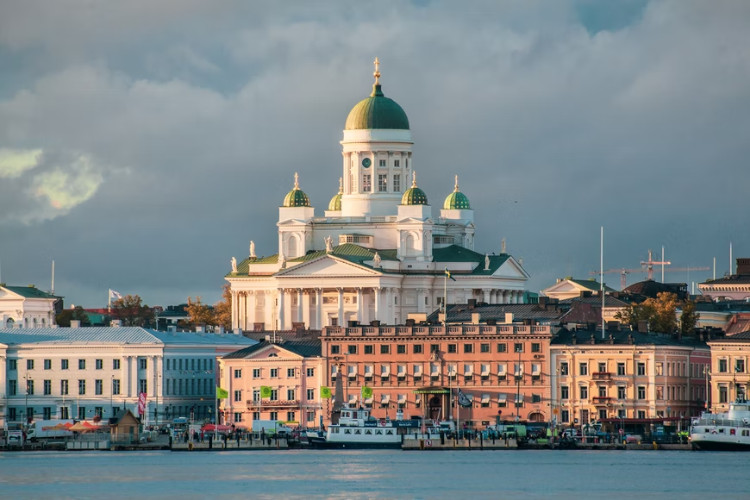 Finland is famed for its vast forests, and breathtaking natural beauty and is one of the easiest countries to retire to. This Nordic welfare country has a lot to offer. The jaw-dropping views, the fantastic aurora borealis, a safe society, and a stellar set of social services. Although this country has a high taxation rate and the people value each others' personal space, the exemplary healthcare facilities and progressive social security systems are apparent reasons why one would pick Finland.
Climatic Conditions: Finland's summer is pleasant and warm though rains can accompany it. The nights are cold even in summer. Winter, on the other hand, is quite harsh and might act as a deterrent. The climate can be frigid sometimes, and heaters are an absolute must for expats for the sake of their health.
Tax Rates: While the taxes are on the higher side, the public benefits from government-funded social programs.
Social Security: Finland provides great social security benefits. Financial assistance is provided to individuals and families, whether old or young, in different situations, such as unemployment and healthcare facilities. There are also means to access home care allowance, child benefit, maternity allowance, and private care allowance.
Happiness Index: Finland ranked 1st on the Happiness Index.
Healthcare: Finland's healthcare facilities emphasize disease prevention which is an excellent benefit for expats. All permanent occupants of each municipality are entitled to public healthcare. People who fall under the Finnish social security system or have access to the European Health Card will receive cost reimbursement if they use any private healthcare clinics.
Transportation: The transportation system in Finland is well-built. While the land routes are preferred, the waterways remain frozen due to the cold climate.
2. Denmark (7.636)
Denmark's egalitarian structure of society, freedom of choice, affordability, and beautiful landscapes will sweep you right off your feet. The healthcare and standard of living are excellent. The country also has a very low crime rate and, thus, an extremely safe society. Denmarks homes several islands, and you will never fall short of beaches to explore.
Climatic Conditions: The weather in Denmark is cold for most of the year. Summers provide little relief to this condition as the cold persists throughout the year. This might prove quite challenging for expats who love sunny weather.
Tax Rates: Although Denmark has very high tax rates for workers, it also enables free access to healthcare, education, and other social services. EU and EEA students can avail of higher education for free in Denmark.
Social Security: If you are a Danish citizen, you are entitled to these social security benefits – Public healthcare, sickness benefit, homecare service, senior pension, old-age pension, early retirement and survivors, social assistance, moving abroad, etc.
Happiness Index: This country consistently ranks as one of the top happiest countries in the world. Danish people are extremely helpful and friendly, whether strangers or neighbors.
Healthcare: Health care in Denmark is world-class. Not only is it affordable, but the infrastructure is also easily accessible by the mass. The healthcare services are taken care of by the tax-funded, and expats are not chrg
Transportation: Denmark has a well-built transportation system. The big cities are well connected by metro, trains, buses, and ferries.
3. Iceland (7.557)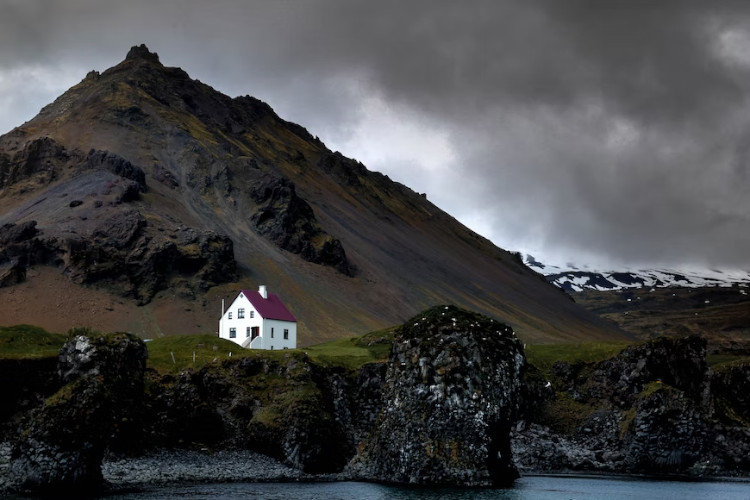 Iceland's scenic beauty is ethereal, and is often voted as one of the best countries to retire in the world. Iceland has a lot to offer, from hiking the volcanic mountains to exploring the steaming geysers. The country's population is spread out throughout the land. The inhabitants of Iceland are very hospitable and believe in equality. While the weather can be challenging, several other pros are discussed below.
Climatic Conditions: Undoubtedly, as the name suggests, the winter months are long and freezing, especially in September. The daylight time maxes out in about four hours. Sunbathing is not an option in Iceland.
Tax Rates: Like the other Nordic countries, Iceland has a high tax rate, but in return, it offers good health benefits, government aid, and social services.
Social Security: Social security is an essential pillar for all retired Icelanders. It includes benefits such as health insurance, disability insurance, and others.
Happiness Index: Iceland ranks relatively high on the happiness index. This proves the country's strong economy and progressive societal values.
Healthcare: You can avail of Iceland's healthcare benefits only after you are an official resident of Iceland for six months.
Transportation: Car rentals, buses, taxis, or bikes are popular modes. Iceland doesn't have any trains.
4. Switzerland (7.512)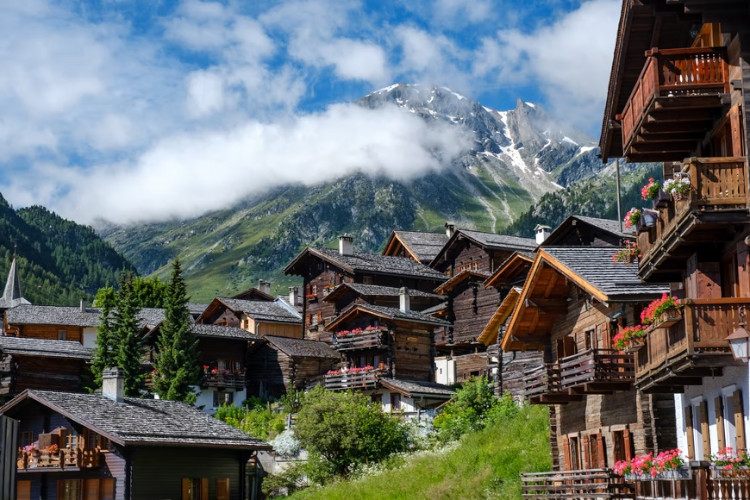 Home to scenic snow-capped mountains, pristine lakes, and an excellent standard of life, Switzerland is the ideal place to live in. Swiss cheese and chocolates are to die for. Switzerland is often considered one of the best places to settle in, and here's why-
Climatic Conditions: The country has a very moderate climate since it is located in the Temperate zone. The Atlantic Ocean has two varied effects on the climate of Switzerland – a cooling effect in summer and a warming effect in the months of winter.
Tax Rates: Switzerland has relatively low tax rates than other countries and is often regarded as a tax haven for people.
Social Security: Switzerland lists several social security plans that expats can use. Some of them are the different types of insurance offered by pension funds, accident insurance, and health insurance.
Happiness Index: Voted the 4th position in the happiness index, this country offers its citizens the best social support and excels in GDP per capita, freedom of making life choices, and overall life expectancy.
Healthcare: The healthcare facilities in Switzerland are universal. While there are no free healthcare services offered by the state, all individuals are required to get private healthcare insurance which covers hospitalization and medical treatment of the individuals.
Transportation: The quickest and most convenient way to get around Switzerland is by train. The whole country is well-connected by roads and railways, and the transportation industry is well-developed.
5. The Netherlands (7.415)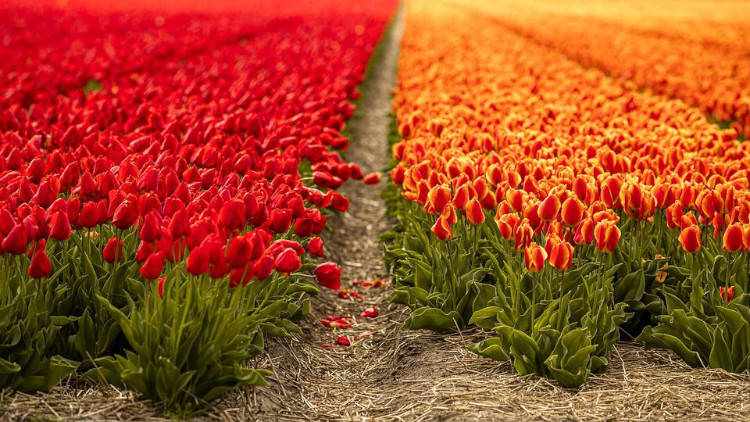 The Netherlands is a country filled with breathtaking tulip valleys, windmills, large expanses of land, lakes, and rivers to charm you, and a rich Dutch culture to welcome you. The Dutch people are very welcoming and have high social tolerance. They have good English proficiency and a host of international schools.
Climatic Conditions: A moderate maritime climate is enjoyed by the citizens of the Netherlands. If you like the rain, you will get it a lot here. The summers are comparatively cold, and the winters are moderate.
Tax Rates: The country has a relatively high-income tax rate.
Social Security: For expats settling in the Netherlands, they are expected to contribute to the system through any income assets, savings, or property. There are two social security system branches: national insurance, which covers various social benefit offers, and employee insurance, which covers work benefits.
Happiness Index: The citizens of the Netherlands experience great employee benefits and receive a lot of aid in social support and mental and physical well-being.
Healthcare: In the Netherlands, healthcare is well-built and inexpensive, and you even receive a government allowance if you are a low-income employee.
Transportation: Since this country is small, the transportation industry works efficiently. The cities are well-connected by bus, train, tram, and ferries.
6. Luxembourg (7.404)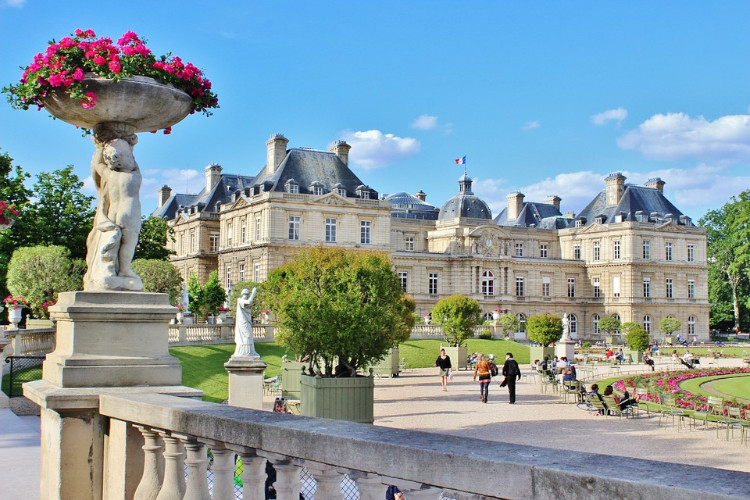 Luxembourg is one of the top-ranking countries out of a total of 57 countries in social safety, healthcare, public transport, and the environment. While every place has certain shortcomings, one cannot argue about the quality of life Luxembourg offers. Check out the other vital aspects of this country.
Climatic Conditions: Luxembourg has cold winters, comfortable summer months, and frequent rains.
Tax Rates: Luxembourg offers relatively low tax rates compared to its neighbors, but the taxation system is pretty complicated. Low tax rates make Luxembourg one of the best countries to retire on a budget.
Social Security: The country has well-developed social security benefits if you become a permanent resident of Luxembourg. You are entitled to social assistance programs such as pensions, family benefits, reimbursement of medical fees, etc.
Happiness Index: Luxembourg has performed very well in GDP per capita, life expectancy, and high freedom levels, making it one of the high-ranking countries in the happiness index report.
Healthcare: In Luxembourg, all your healthcare expenses will be covered by your insurance. Employees receive supplemental health insurance, which takes care of costs regarding medical treatment which might not fall under public healthcare insurance.
Transportation: In Luxembourg, the entire country is connected through buses, trains, and trams, and one can avail of transport for free.
7. Sweden (7.384)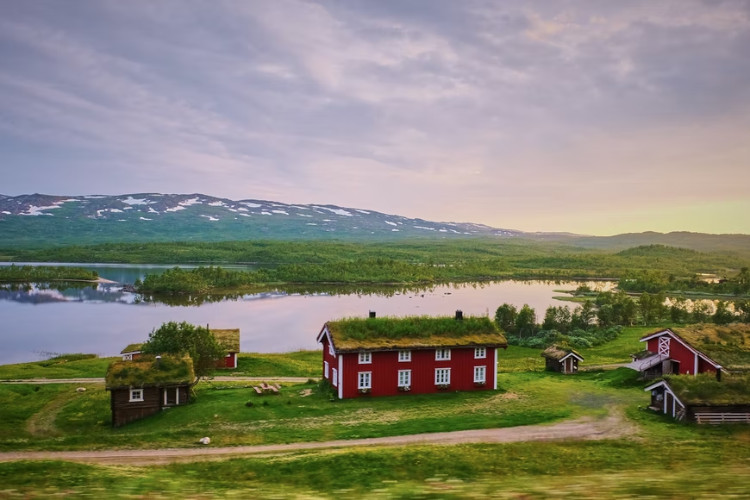 Sweden has one of the most breathtaking landscape beauty. Its beautiful ports, Northern lights, and world-class cities prove the country's high standard of living. The country has clean cities, well-built mass transportation, good social security, and an outstanding economy.
Climatic Conditions: Overall, the country experiences a relatively temperate climate where the summers ate moderate with scattered clouds and rains while the winters are long and freezing.
Tax Rates: Like its other Scandinavian counterparts, Sweden's relatively high-income tax ensures that the public has access to world-class healthcare and better education.
Social Security: Social security benefits for retirees include several social insurances. If you are an old expat and have lived in Sweden for more than three years, having no or minimal income, you are entitled to a guaranteed pension. You might also be offered housing necessities and maintenance aid, depending on your needs.
Happiness Index: Much like other Nordic countries, Sweden also rank high on the happiness index.
Healthcare: Life expectancy in Sweden is pretty high and this speaks volumes about this country's healthcare system. The healthcare facilities are funded by the government through taxes levied from your earnings. Sweden also offers private health insurance.
Transportation: Sweden is well-connected by means of trains, buses, trams, airplanes, and boats.
8. Norway (7.365)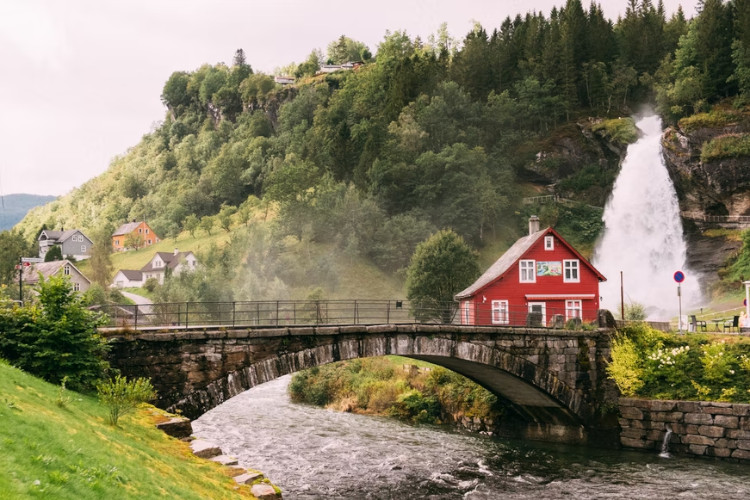 Norway is the land of picturesque mountains, glaciers, fjords, and well-developed cities. It is one of the wealthiest countries and has a strong performance in GDP per capita.
Climatic Conditions: The summers are usually moderately warm with frequent rain showers, and the winters are cold and snowy.
Tax Rates: With a 22% income tax rate, Norway is a relatively high tax country. Most tax revenue is pumped into the country's social welfare schemes and plans.
Social Security: If you are an EEA citizen, you are entitled to several retirement benefits in this country. You must check the eligibility criteria in the social security section.
Happiness Index: Fair education, a society valuing equality, and fair goods distribution have contributed to high happiness index ranking in Norway.
Healthcare: Norway has one of the most substantial and robust healthcare infrastructures. Although tourists don't get to access the medical fees reimbursement facility in this country, permanent residents do have that right.
Transportation: The greater part of Norway is well-connected through trains, buses, and ferries.
9. Israel (7.364)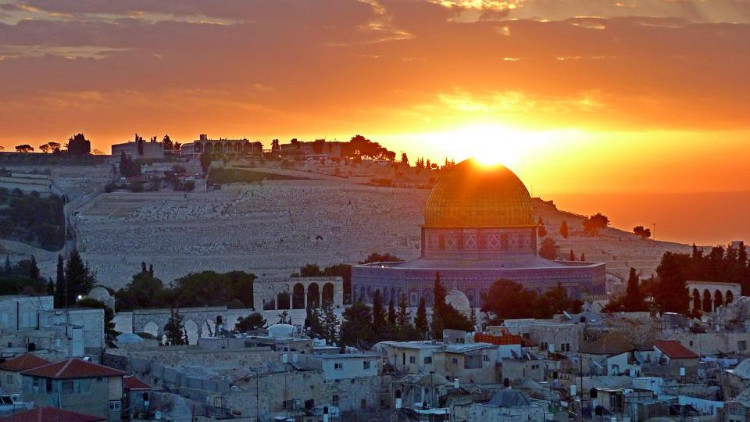 Israel offers many benefits to immigrants, such as affordable healthcare, great travel opportunities, rich culture, good food, and a moderate climate. But there are some adverse factors which you need to keep in mind before settling there.
Climatic Conditions: Israel's climate is moderate as compared to the options listed above. It has rainy, cold winters and hot summers.
Tax Rates: While Israel's average tax rates are not that high, its income tax rates are at par with the Nordic high-tax countries. If you are an expat planning to settle there, you need to know that the Israeli Government will tax you on worldwide income.
Social Security: The social security benefits include a massive list of national insurance schemes and a handful of income maintenance plans. The Old age and survivors insurance consists of a massive chunk of the federal insurance benefits (almost 40%). Then, there are other benefits such as work injury, unemployment, general disability insurance, etc.
Happiness Index: Although income and education realms are not in their best condition, the country has other factors which have resulted in it becoming one of the top-ranking countries in the Happiness Index report.
Healthcare: Israel has a highly developed healthcare industry. All Israelis are required to participate in a medical insurance plan.
Transportation: The country has a superb transportation network. The major cities can be explored by traveling by buses and trains.
10. New Zealand (7.200)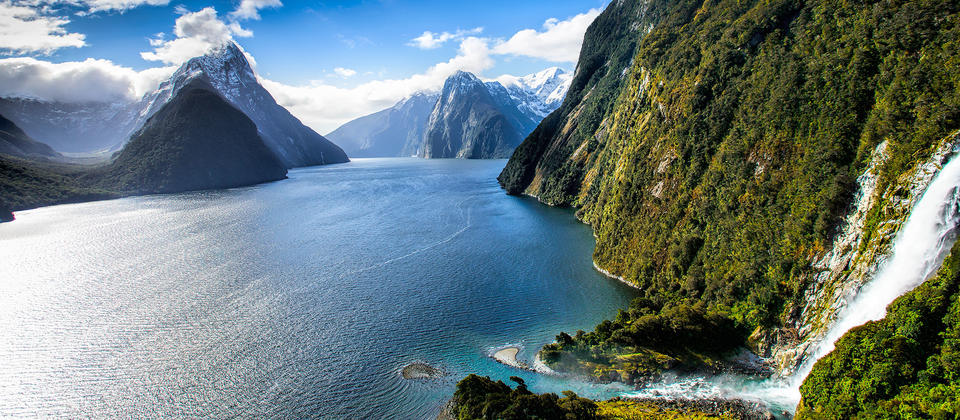 The beauty of the untouched wilderness of New Zealand is mesmerizing. It is a popular location for expats to settle because it is mainly an English-speaking country. Additionally, New Zealand also has low living costs without compromising on the quality of life. It is also one of the safest countries, has world-class education and some of the most delicious cuisines.
Climatic Conditions: This country has a temperate climate.
Tax Rates: New Zealand's tax rates are not as high tax Nordic countries.
Social Security: You can access NZ social security benefits once you have resided there for a significant amount of time.
Happiness Index: The Kiwis believe that New Zealand is home to a fantastic land filled with amazing adventures and food. They are a pleased, friendly bunch, and the country is rated among the top happiest countries.
Healthcare: NZ healthcare is patient-centered primarily, and its infrastructure is very well-developed. PRs can access public hospital services free of cost.
Transportation: There are a host of modes in NZ, such as buses, water taxis, and trains, and the most popular of them are the buses.
The Bottom Line
The above-listed are the top 10 countries with the best retirement systems ranking the highest in healthcare, social security, safety, and transportation, and are extremely expat friendly. Each of them possesses awe-inspiring landscapes or culture and has the potential to offer an exciting and peaceful stay through the remaining year of your retired life. The standard of life they promise is unbeatable. Although tax rates are pretty high in some, you get what you are paying for. So, without delay, choose your best expat retirement countries and get access to some of the top-drawer health and social benefits.