Looking for the best place to live in Italy? Read this post till the end.
Italy is one of the most well-liked travel destinations in Europe. It's also a fantastic choice if you're considering retiring abroad. The nation is renowned for its delicious food, picturesque villages, and moderate climate, making it one of the best places to retire. In addition, living expenses and rent in Italy are significantly lower than in the United States. If spending your golden years in Italy is your goal, check out the best places to live and retire section down below.
Why Live and Retire in Italy?
Here's why you should consider living in Italy:
Better Quality of Life
If you're looking for a more relaxed, slower pace of life, the Italians have their own name for it: "la dolce vita," which means "the sweet life." Italians are more than anybody else conscious of the turbulence that results from losing perspective and becoming overwhelmed by the burden of daily living.
They encourage a more carefree way of living, as a result, advocating passeggiata (a meandering stroll) and pennichella (the Italian siesta), as well as appreciating the simple things in life. If there is anything that the Italians do that we could learn from, it's how they go about living a simple life: they spend their time wisely and enjoy every minute.
Affordable Villas and Apartments
There is no doubting that Italian real estate is substantially less expensive than British real estate when it comes to affordable housing. The price per square meter to purchase an apartment in the city center is €3,094 in Italy and €4,943 in the United Kingdom, as per numbeo.com. This equates to a difference of 60%.
In rural areas, the disparity is much bigger, with Italy charging merely €1,910 per square meter compared to €3,517 in the United Kingdom a startling 84 percent more! You can be sure that buying real estate in Italy will give you a larger home in which to invest, retire, or start a family.
When you contrast the size and personality of the properties on sale, the price is a rather minor consideration. You'll undoubtedly discover something to satisfy your Italian fantasy, from magnificent villas to stylish flats found in iconic towns, coastal resorts, and rural farms.
Stunning Landscapes
What better motivation is there to relocate to Italy than to be surrounded by some of the most breathtaking scenery? You are surrounded by enthralling views that are ideal for a hike of any level, from the view of Lake Garda with Monte Baldo surrounding it to the Cinque Terre full of vibrant pastel villages close to the coastline.
Italy, particularly for a country the size of it, contains practically every landscape you could ever expect to see and more, whether it be vineyards, beaches, lagoons, mountains, lakes, or waterfalls.
Low Cost of Living
The good news is that in Italy, a greater standard of living does not necessarily mean a higher cost of living.
The biggest variations in the cost of living between Italy and the UK are in the areas of transportation, accommodation, and entertainment, which are about 24 percent less expensive. Relocating to Italy in your retirement will let every dollar you've worked so hard for stretch just a little bit further for you.
As a result, Italy is the ideal destination for a luxurious retirement or those seeking a cultural shift at a reasonable cost.
Great Transport Links
The unreasonable worry of hardly ever seeing your family and friends again is not real just because you moved abroad! Since Italy and the UK have excellent transportation connections, you can quickly board a plane or train and arrive in the UK.
Budget airlines like RyanAir, Wizz Air, EasyJet, and many others provide speedy, direct flights from Rome, Venice, Milan, Pisa, and Bologna with single flight tickets costing just £8.
Low-cost flights make it more likely that family and friends will come frequently, so you better make sure you have extra space!
Beautiful Staycation Weather
Living in Italy will make you feel like you're on vacation all year long since the Mediterranean climate surrounding coastal locations means hot, arid summers with clear skies and frigid winter days up in the north.
You won't need to travel very far to find the ideal vacation spot if you live in Italy because staycations are a great alternative, with summers in Naples hitting average peaks of 28 degrees Celsius in August and ideal skiing conditions in the Alps in January. You can base your decision on how much year-round sunlight you want!
Italian Food
There is a valid reason why Italian cuisine is still a favorite of many people and is frequently mentioned in conversations. You're always surrounded by delectable Mediterranean food for breakfast, lunch, and dinner if you live in Italy!
You'll have a lot of options, like Neapolitan pizza, spaghetti carbonara, mushroom risotto, and even sampling a completely new cuisine at the Sagra festivals. Whatever you choose, you're sure to be impressed by the freshness and originality of foods that are traditionally cooked from scratch.
Italy has a long history of coffee going back to the sixteenth century when it first started trading, and Luigi Bezzera is credited with inventing espresso there. Venice is also home to the first café in Europe.
The city of Naples is teeming with some of the most famous coffee shops in Italy, including the ancient Gran Caffe Gambrinus, which was previously frequented by Ernest Hemingway, Oscar Wilde, and Jean-Paul Sartre, and several others. Nowadays, Naples is the primary center for most coffee bean imports.
Retirement in Italy
There is no better destination to retire than one with ideal weather, serene scenery, and rich cultural heritage. Gaining permanent residence is straightforward once you can demonstrate complete financial independence because Italy offers elective resident visas for people who do not need work while in the country, such as those who are intending to retire or are self-employed.
For many people, especially those planning to relocate for their retirement, this is an easy alternative.
Good Healthcare
With an average life expectancy of 82.5 years, Italy has one of the best healthcare systems in the world, according to Bloomberg, ranking fourth (one of the highest globally). With 9.3 percent of the nation's GDP going toward healthcare, the country has a high average of 3.7 doctors per 1,000 residents, making healthcare practitioners widely available and fairly priced for patients for both private and public services.
Warm and Friendly People
It is highly possible that you will meet pleasant people in Italy who will be pleased to lend you a hand when you need one and that you will also develop friends for life that you can rely on. Italy has a very warm, inviting, and hospitable culture.
The energy you put out will come back to you, so learning a few simple Italian phrases to demonstrate your attempts to become a part of their culture would go a long way.
The 7 Best Places to Retire and Live in Italy
Check out the list to find the best place to retire and live in Italy:
#1. Milan: Best Place to Retire and Live in Italy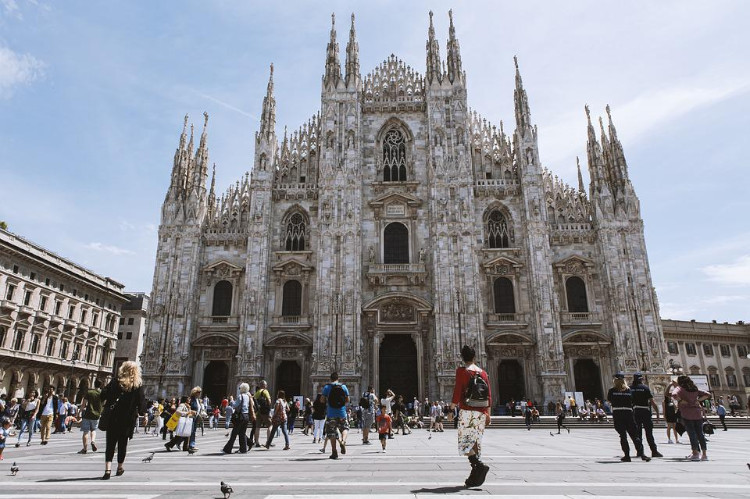 Milan is a tremendously varied city that is also vibrant and hip, just as a fashion hub should be. Milan, however, is predominantly a working and commercial city and offers all the advantages and disadvantages that go along with that.
Milan is hectic, overcrowded, polluting, and has an excessive amount of concrete, just like any other European metropolis. However, it offers a fantastic way of life for urban enthusiasts. All year long, there are museums, exhibits, cultural events, and entertainment options. The cafes and restaurants serve cuisine from all around the world.
Even though Milan is industrial, it is nonetheless Italian. This indicates Roman ancestry and a wealth of antiquity. The Roman walls that once surrounded Mediolanum, Milan's name as a Roman metropolis, may still be seen.
Today, Milan is a city with a rich cultural history as well as a significant hub for business, fashion, and technology.
Since Milan is so walkable, many citizens don't own cars. In the city center, you can travel great distances on foot in the time it takes to locate parking.
Using a bicycle, a footpath, or a bus is simpler. You'll pay about € 330 for a yearly pass to the public transportation system. Additionally, taking the train is the more convenient option if you want to leave town on the weekends.
Milan has a fairly advanced car-sharing infrastructure. The fact that many of Milan's car-sharing businesses accept foreign and non-EU driving licenses is its strongest feature. Additionally, all car-sharing vehicles may operate without paying a fee in Milan's Area C core city ecozone.
Milan has excellent connections to other parts of Italy as well as the rest of the world. The ski slopes are close by, and Lakes Como and Maggiore are also easily accessible.
If you want to stay close to Milan but don't want the nonstop commotion of the city, consider some of the adjacent towns: Monza is 10 minutes away by train, and Varese is 54 minutes away.
As an alternative, you might reside near Lake Como in towns like Lecco or Como and take in the picturesque countryside while still being only 40 minutes by train from Milan.
Places to Eat: Langosteria, Dongiò, Trippa
Places to Visit: Milan Cathedral, Santa Maria Delle Grazie, Galleria Vittorio Emanuele II
#2. Pisa, Tuscany: Best Places to Retire and Live in Italy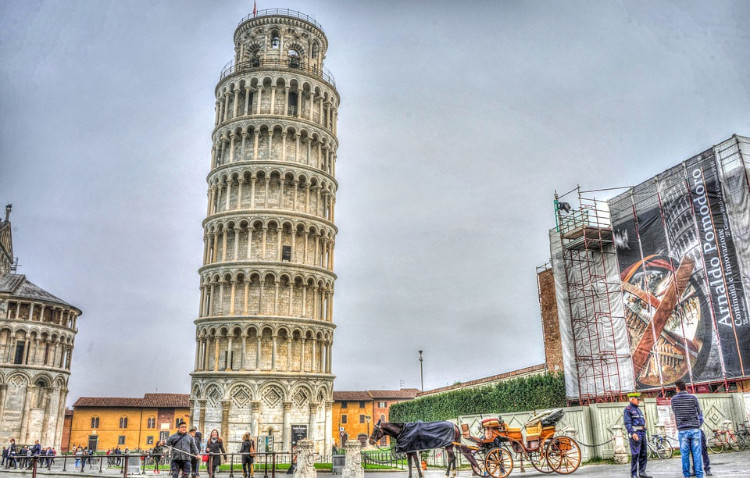 Although you may be familiar with Pisa's renowned Leaning Tower, there is much more to the city than that. This lovely Tuscan village is about 90 kilometers from Florence but has far lower living expenses, which can be great if you're on a fixed income.
Despite being small, the city offers lively nightlife and is ideal for outdoor enthusiasts. In addition, Massaciuccoli Nature Park is relatively close by.
It has a lot of restaurants and stores, is safe, and has a lot of museums and wineries. If you reside in the city's core, a vehicle won't necessarily be necessary. Since it is the location of Tuscany's primary airport, it is also ideal for travelers who want to explore more of Italy or Europe.
Places to Eat: Dine, Osteria di Culegna, La Grotta
Places to Visit: Cathedral of Santa Maria Assunta, Leaning Tower of Pisa, The Baptistery
#3. Brescia, Lombardy: Best Places to Retire and Live in Italy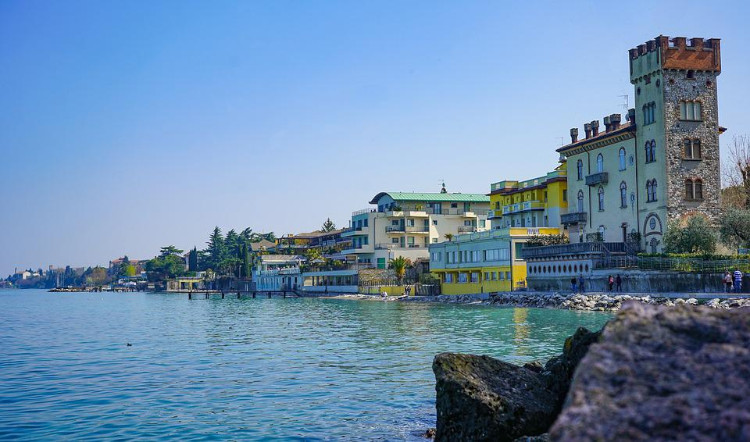 If you're a young worker, Brescia needs to be on your list of top destinations. A sizable international community of all ages lives in this well-known ex-pat city.
Brescia is highly renowned for being a financial center, among other things. Numerous national and international banks and other financial organizations are based in the city. If you are in the finance industry, start your job search in Brescia.
Brescia thus appeals to those who favor an active way of life. Large cycling and walking trails are available, and there is a lovely outdoor promenade with a variety of eateries, bars, cafes, stores, nightclubs, and other amenities.
Brescia has all four seasons, including hot summers and chilly, icy winters. Numerous nearby lakes offer plenty of opportunities to cool down in the summer. In the winter, you can easily access skiing, tubing, and other winter sports.
Additionally ideal for the traveling ex-pat is Brescia. Driving distances from Verona or Milan to Rome or Munich are one hour, three hours, four hours, and six hours respectively. Although the city has a regional airport, you'll find more affordable flights to almost any place in the globe at the close-by Milan international airport.
Places to Eat: La Sosta, Osteria Al Bianchi, G.A.PORTERI
Places to Visit: Piazza del Foro, Tempio Capitolino, Brescia Museum of Art and History
#4. Bologna, Emilia-Romagna: Best Places to Retire and Live in Italy
Bologna may be the ideal Italian city for you if you'd like to lead an intellectual lifestyle. Inhabitants of this city in central northern Italy place a high priority on education and are home to the University of Bologna as well as several other famous institutions.
The city has a diversified population because of the college and other educational institutions, including many foreign inhabitants of all ages who come to the city to study, work, and live. In Italy, Bologna is a significant center for culture. For instance, UNESCO designated this region as a City of Music, and it is also rich in other arts.
It is technically in the north but is in the middle of the country and is hence near to Austria, Germany, France, Switzerland, and Monaco. It's ideal for traveling around Italy and Europe quickly because you can also get to Florence, Venice, and Milan with ease.
Places to Eat: Trattoria di via serra, Trattoria Da Vito, Osteria de' Poeti
Places to Visit: Piazza Maggiore, The leaning towers of Bologna, San Petronio
#5. Padua: Best Places to Retire and Live in Italy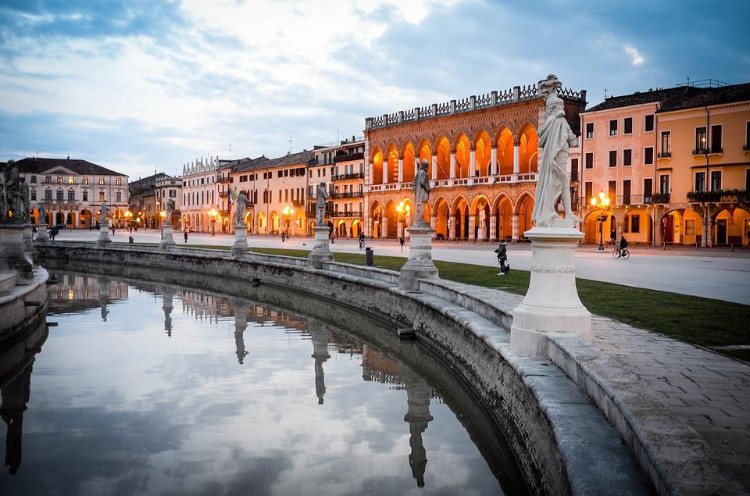 Padua is close to another well-known Italian city, just as many other cities and towns on this list. Padua is just as stunning without the throngs of tourists or the threat of flooding.
Padua is a city that welcomes pedestrians. Due to the low cost, foreigners can reside close to the city's core and travel nearly everywhere on foot, including restaurants and shopping. Additionally, it is known for being hospitable and friendly, which can be a great relief to someone trying to establish a new life overseas.
While Padua is well-known for its craft beer, Italy is primarily famed for its wine. For a good pint, you don't need to travel to Germany; Padua has you covered.
Venice, as well as the stunning Adriatic Sea beaches nearby Venice, are easily reachable from Padua. Even if you live a little further inland, you can still enjoy summers at the beach, and getting it is simple with public transit.
Places to Eat: So' Riva, Oh My God!, Brew Pub
Places to Visit: Basilica di Sant'Antonio, Piazza dei Signori, Padua Duomo
#6. Rome: Best Places to Retire and Live in Italy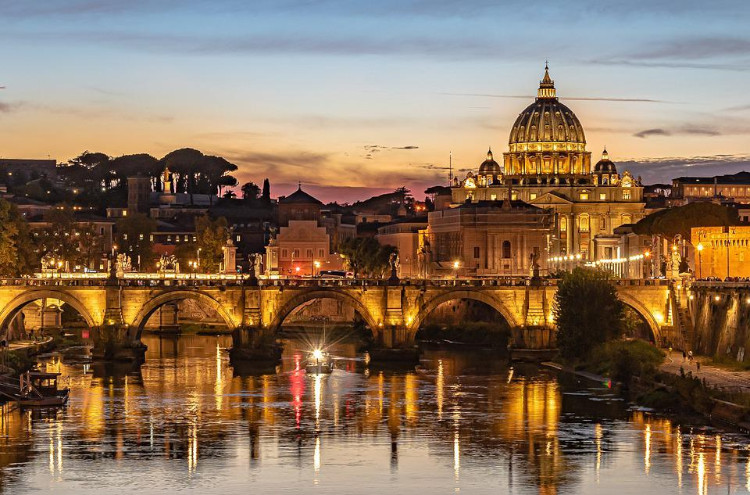 Rome must be included on any list of desirable locations to reside in Italy. Rome, one of the biggest and liveliest cities in Europe, has something for everyone, from historic sites to cutting-edge cuisine.
Rome has a certain enchantment, despite being congested, expensive, and popular with tourists. It incorporates many of the best qualities that Italy as a whole has to offer. It feels as though you may travel the entirety of Italy without ever leaving the city because of the presence of people and cultural features from all around the nation.
Rome's public transit isn't great, but it's better than several other locations on this list. It is a fairly pedestrian-friendly city, so getting around without a car is simple. It is situated in the center of Italy, making it convenient to travel anywhere in the nation or the world. It also has a sizable international airport.
Of course, Rome has the best arts, culture, history, cuisine, shopping, and nightlife in the entire nation and all of Europe. Rome has a never-ending stream of things to do.
Places to Eat: Felice e Testaccio, Trattoria Monti, Seu Pizza Illuminati
Places to Visit: The Colosseum, Vatican City, The Pantheon
#7. Sicily: Best Places to Retire and Live in Italy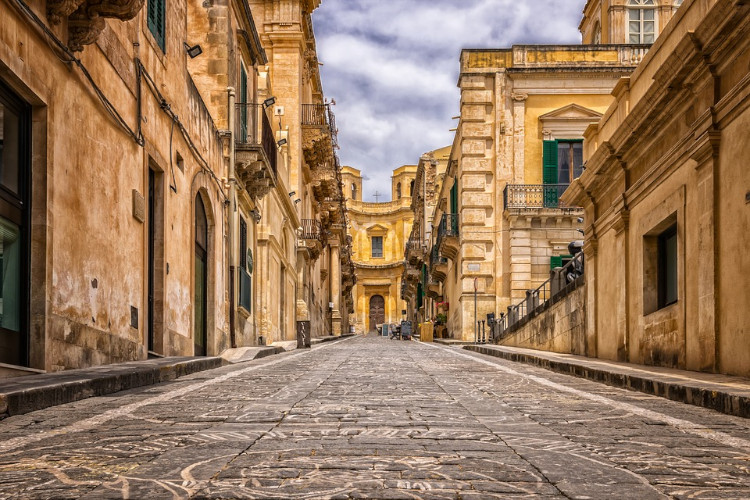 The extremely inexpensive costs of living in Sicily attract ex-pats. There are already many foreigners living on the island. Life moves slowly in Sicily, where people are encouraged to linger over a carafe of local wine during their afternoon breaks and at cafes.
This island has beautiful beaches, deserts, mountains, and more. You will have easy access to almost everything, including the sizable international airport in Palermo, wherever you decide to live in Sicily.
There's a strong probability that any Italian immigrants in your family history originated on this tiny island in the Mediterranean. Sicily, long the target of territorial conflicts and infamously mistreated by its reigning powers, has recently undergone a Renaissance.
Places to Eat: La Madia, Duomo Ristorante, Otto Geleng
Places to Visit: The Valley of Temples in Agrigento, The Cathedral of Monreale, Church Mosaics in Palermo
The Bottom Line
Italy is commonly cited as one of the greatest places for ex-pats to retire due to its Mediterranean climate, cuisine, and wine culture. Additionally, Italy is renowned for its high standard of living, laid-back culture, and lower cost of living than the majority of other European nations. Italy has a destination for everyone, whether you want a busy metropolitan ambiance or a quiet town tucked away near the mountains.