Planning to move to Israel after retirement? Find the best places to live in Israel after your retirement in this post. Making retirement dreams a reality also entails fulfilling a longtime desire of living in Israel for an increasing number of Jews living abroad.
More than 6,000 Jews from the USA and the UK have retired to Israel over the previous ten years. About 500 of the 3,500 American immigrants to Israel in 2019 were retirees. It was the fulfilment of a Zionist ambition that had been a lifetime goal for several of these new "olim." Others made the move because it made sense for them to be nearer to their kids and grandkids or to spend their later years in a warmer climate.
Despite this reason, meticulous planning in advance and an open mind toward the difficulties of starting a new stage of life in a foreign country are essential for a successful retirement in Israel. Read this post till the end to know it all.
Why Retire and Live in Israel?
Jews from all around the world's traditions and customs are represented in Israel's rich cultural diversity. Israel's society is largely fairly westernized, and a large number of foreigners live there. However, foreigners should never forget that a strong Jewish religion underlies the country and calls for constant awareness and respect.
Approximately 7 million people live in Israel today, the majority of them are Jews from around the world (80 percent ). The remainder of Israel's population is made up of non-Jews, most of whom are Arab.
When many Jewish immigrants decided to settle and recover their ancestral country in the 18th century, the state of Israel as we know it today was initially created.
However, this marked the start of the nation's major turmoil, which was made worse when the country was transferred to the British to rule following World War I. As the push for radical nationalism intensified, more and more Jews immigrated to avoid persecution in Europe. When Israel proclaimed its independence in 1948, it also meant that it was no longer protected by the British, which led to an instant conflict with the Palestinians who had previously been there before the Jews reclaimed it. The surrounding Middle Eastern nations supported Palestine, and the rest—which included endless wars and terrorist attacks—is history.
Israel is a powerhouse in the Middle East when it comes to economics, manufacturing, trade, and science despite the ongoing conflict. Every year, more foreign businesses relocate to Israel, and tourism is also on the rise. The abundance of sacred attractions in the nation typically draws tourists. People from all these religions around the world value it since it is the birthplace of Judaism and Christianity and is thought to be the location where Muhammad's ascension to paradise.
Israel, despite its modest size, has unquestionably had a tremendous impact on world history. It is at the core of many religions, and because of this, it has been at the center of many conflicts and problems. The nation is still a source of tension for numerous other Middle Eastern countries today.
Israel as an Expat Destination
Israel has a robust economy and is a very affluent nation. Many foreigners who relocate here to experience a high standard of living find this to be quite enticing. But only individuals with great financial resources can obtain such standards. The high expense of daily activities like dining out, seeing movies, and shopping serves as a supplement to the significant security investment made by business owners to safeguard their clients.
The vast majority of foreigners living in Israel came here for religious reasons. If you are Jewish, you can easily accomplish this because Israeli legislation specifies that Jews can freely settle in Israel.
Cost of Living in Israel
Tel Aviv was ranked as the 24th most expensive city in the world and the most expensive place to live in the Middle East in the 2012 Mercer cost of living study. This was a drop of 7 points from the previous year's position of 19. Although the cost of real estate is high, particularly in bigger cities like Tel Aviv, the cost of food, clothing, and groceries is generally affordable.
Expats must be aware that the living costs index in Israel is gradually rising as a result of the Israel shekel's declining value relative to other significant currencies like the US Dollar. This will make Israel a little more affordable for someone making euros, pounds, or US dollars. When negotiating your compensation, you must take into account the fact that you can be given a job here under a local contract with a local salary.
Jobs and Career Opportunities for Expats
Since Israel has a developed economy, there is employment accessible for qualified applicants. A strong educational foundation or professional training is frequently required, as are proficient language skills.
Although there may be a few positions available for English speakers, recruiters in Israel do often expect candidates to have a working grasp of Hebrew. Every Friday, job postings appear in the newspapers Yediot and Maariv. These are especially helpful for anyone looking for employment in the information technology industry.
Israel's Ministry of Industry, Trade, and Labor (Israel) webpage have comprehensive descriptions of the rules and regulations that apply to employment in Israel.
7 Best Places to Retire and Live in Israel: 2023
Check out our list of the best places to retire and live in Israel below:
#1. Jerusalem: Best Place to Retire and Live in Israel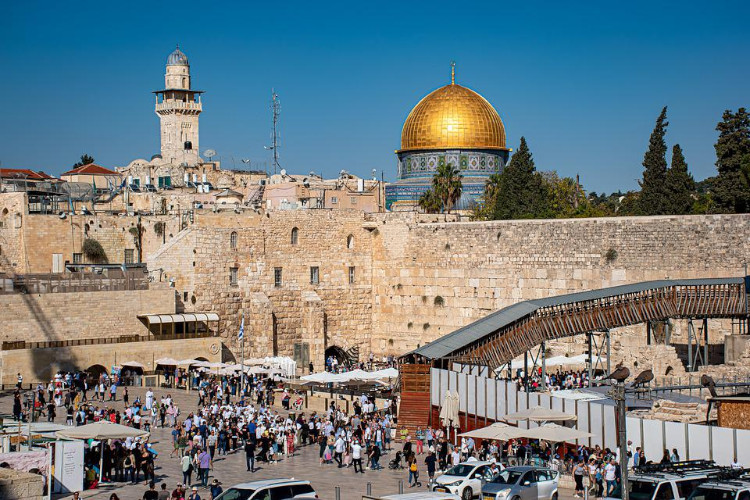 Jerusalem, one of the oldest cities in the world, is revered as a sacred city by the 3 major religions of Christianity, Judaism, and Islam. Jerusalem, which is situated in the Judean Mountains, was once ruled by the Jebusite tribe before King David of the Israelites conquered it and declared it his capital city some 3,000 years ago.
Numerous rival religious and political forces have besieged, attacked, and conquered the city over the years. Jerusalem is considered one of the most beautiful and intriguing cities in the world because of how well-preserved its numerous historic sites are in the face of both time and conflict.
Jewish, Armenian, Christian, and Muslim sections make up its ancient Old City. You can visit the Church of the Holy Sepulcher, where Christians think Jesus is interred, walk-in Jesus' footsteps along the Via Dolorosa, pray at the Western Wall, and take a tour of the Tower of David, a medieval fortification. The Dome of the Rock and the Al-Aqsa Mosque on the Temple Mount are two other significant locations. The Garden Tomb, Jerusalem Botanical Gardens, Hezekiah's Tunnels, and the Biblical Zoo are among well-known sights outside the Old City.
Best Places to Eat: Machneyuda, The Eucalyptus, Pergamon Restaurant
Best Places to Visit: Old City of Jerusalem, Israel Museum, Western Wall
#2. Haifa: Best Place to Retire and Live in Israel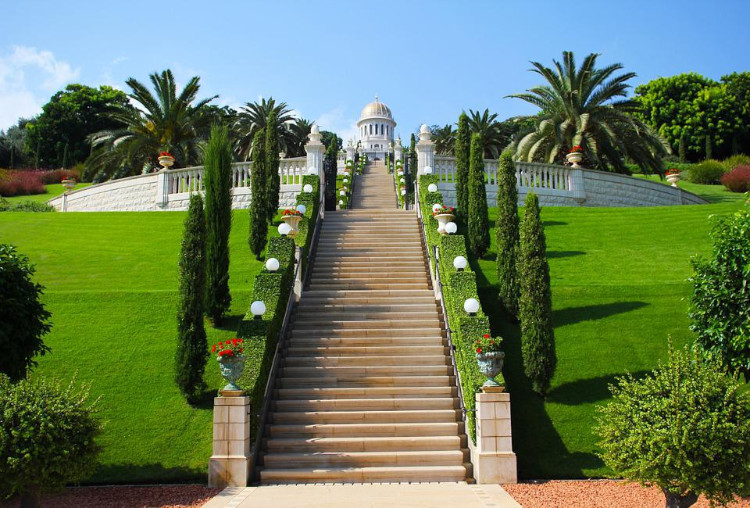 Israel is a Jewish state, yet Haifa, the third-largest city in the nation, attracts tourists from different religions. The Baha'i World Center, with its Bab shrine and lovely gardens, is this charming city's main tourist draw. It is situated in the Mediterranean.
Although Haifa is mainly a port and industrial city, there are many things to do there. Its most popular museum is the Israel Museum of Science, Technology, and Space. With roughly 100 artists and craftspeople residing in Ein Hod, the arts are very significant. Haifa boasts lovely beaches and is a great location for sailing and surfing.
Best Places to Eat: Limousine, Fattoush, Nof
Best Places to Visit: Beach promenades, German Colony, Elijah's Cave
#3. Sea of Galilee: Best Place to Retire and Live in Israel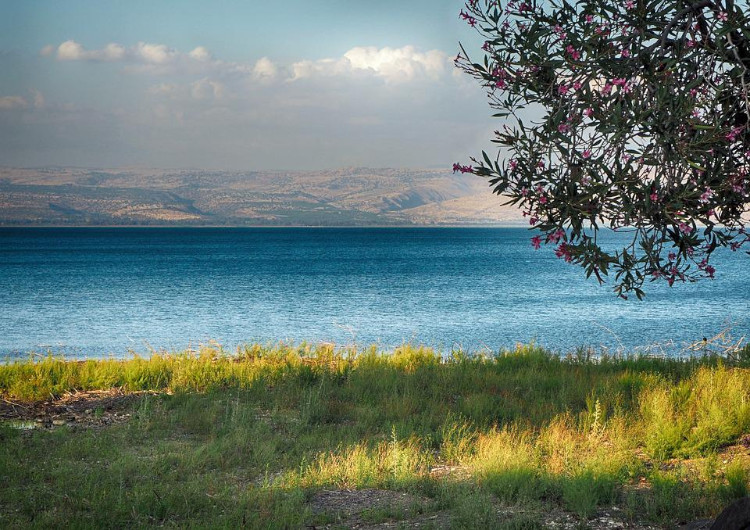 The Dead Sea is the lowest lake in the world, followed by the Sea of Galilee, which is the lowest freshwater lake on Earth. On a hilltop with a view of the sea, Jesus allegedly delivered the Sermon on the Mount.
Christian pilgrims who desire to witness the spot where Jesus walked on water frequently travel there. Another attraction is the 65-km long Jesus Hiking Trail, which travels through locations where Jesus conducted his mission. At the point where the lake empties into the Jordan River, people also travel from all corners of the world to get baptized there.
Best Places to Eat: Bat Yaar, Decks Restaurant, Pina Barosh
Best Places to Visit: Tiberias, Hamat-Tiberias Hot Springs, Bet Yerah
#4. Tel Aviv: Best Place to Retire and Live in Israel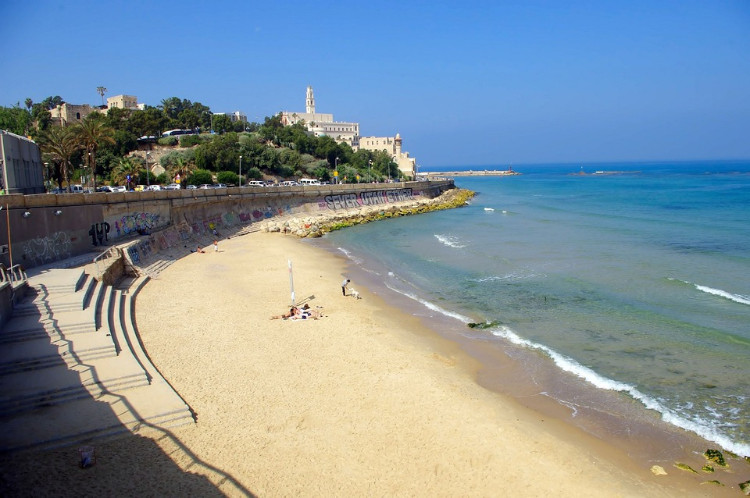 Tel Aviv, the nation's second-largest city, serves as the nation's financial center. However, that doesn't imply you shouldn't visit because there is a lot to see and do, particularly if you enjoy the nightlife. Tel Aviv is renowned for being a party city and a city that never sleeps.
The national theater and philharmonic orchestra are located in the city. The city is consistently rated as one of the top tourist destinations in Israel by many travel publications. It is also well-known for being LGBT-friendly. Its Mediterranean beaches rank among the best in the world. The city is home to a number of excellent museums, including Beth Hatefulsoth, which chronicles the history of Jewish persecution.
Best Places to Eat: Claro, Mashya, Taizu
Best Places to Visit: Neve Tzedek, Tayelet, Jaffa Old City
#5. Maccabim and Re'ut: Best Place to Retire and Live in Israel
The Israeli communities of Maccabim and Re'ut are close to the West Bank border and mirror a typical Northern California neighborhood. Many high-tech workers, CEOs of businesses like the well-known FOX clothing brand, and officials of the International Maccabi Organization reside in the upscale neighborhood of Maccabim. Re'ut, its sister town, is home to primarily military personnel, including a number of former chiefs of staff. The school systems in both towns are among the best in the nation, and there are roughly 2,000 red-roofed villas with gardens.
Although the settlements are a part of the administration of the nearby city of Modi'in, they have managed to keep their distinct suburban quietness. Supermodel Shiraz Tal and tennis player Shahar Pe'er both call Maccabim home.
Best Places to Eat: O'Sullivan, Green House, Peppino
Best Places to Visit: Um El Umdan, 4chef Modiin, Adama Israel
#6. Modi'in: Best Place to Retire and Live in Israel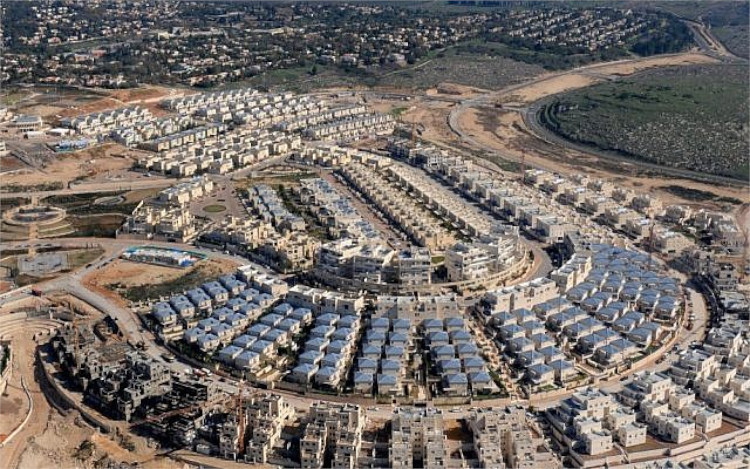 Founded in 1996, Modi'in is one of Israel's major cities and is primarily composed of middle-class people. It has a population of about 65,000. Its location is what appeals to people the most. Jerusalem or Tel Aviv can be reached from the city's central location in only approximately 40 minutes by automobile, and Ben Gurion International Airport is nearby. This makes it the perfect option for commuters who wish to live in a more cheap region while maintaining the same standard of living and who work in either of those places.
In addition to condominiums and duplexes in both low-rise and high-rise structures, the city also has villas. In addition to minimalls and a theatre, the city's first sizable indoor shopping mall opened in 2009 and is located there.
Several English-speaking immigrants have made Modi'in their permanent home. In Israel, where football and basketball are the most popular sports, the city even has a softball league, which is uncommon.
Best Places to Eat: offer falafel, More Than Bar
Best Places to Visit: Um El Umdan, 4chef Modiin, Adama Israel
#7. Masada: Best Place to Retire and Live in Israel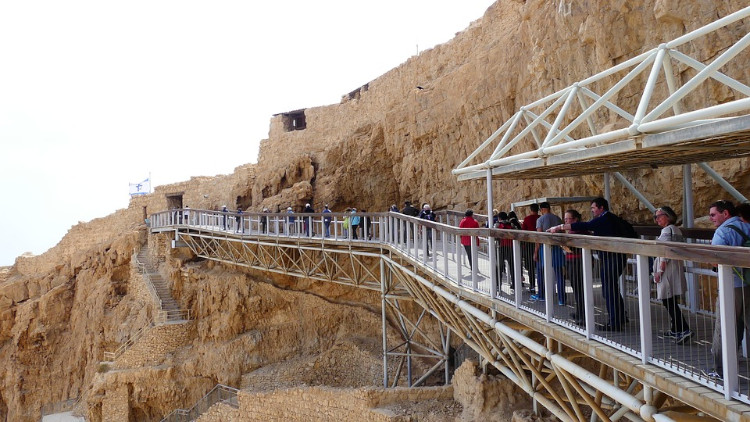 Masada was the last Jewish stronghold to be conquered by Rome at the conclusion of the First Jewish-Roman War. It was located on a high plateau in southern Israel with a view of the Dead Sea. Herod the Great first fortified Masada in the latter part of the first century BC. Sicarii Jewish rebels took the castle from the Romans in 66 AD; the Romans attempted to retake it seven years later.
The 900 Sicarii chose mass suicide rather than endure Roman domination. Masada is one of the outstanding examples of Roman defenses still standing and a representation of ancient Israel today. For those who don't feel like walking up the hill on one of the many different routes, there is a cable car available.
Best Places to Eat: Masada National Park Restaurant, Kaparuchka, Aroma Cafe
Best Places to Visit: Masada Museum, Paths to the Summit, Northern Palace
The Bottom Line
Moving to a nation like Israel, which has a strong national character while still being diverse with many controversial issues, can be intimidating for most people, irrespective of their nationality, age, or gender. But an increasing number of senior adults from North America are choosing to live out their golden years here, primarily because their relatives have already made their homes. Jews can also receive a few perks from the State of Israel if they "Make Aliyah," which is Jewish for "return home."