For financial planning, a retirement plan is extremely important. The constant increase in average life expectancy makes retirement planning more important than ever. If you plan your retirement, it makes sure that you have an additional source of income, helps you deal with medical emergencies, live up to your life aspirations, and be financially independent. Here is a list of the best retirement planning app that helps you efficiently manage.
Why Consider a Retirement Planning App?
When you are developing your retirement strategy, it cannot be easy. Luckily enough, several retirement planning apps will make it easy for you.
A retirement tracking app will help you manage and also analyze all your investments in one place. Some investors have multiple savings and investment accounts and such, and the more accounts you have, the more difficult it is to track your progress and evaluate your portfolio performance. If you get an app, you can easily manage and analyze all your investments in one place. It helps see all your investments in one place and simplifies the whole process.
Although the best retirement planning apps focus on long-term savings, good apps will offer holistic solutions to plan, budget, and save for short-term and medium-term goals too.
The apps provide a solution at your convenience and provide your investments and savings at your fingertips that you can access and manage from anywhere in the world.
7 Best Retirement Planning Apps (Must Have): 2023
Here is a list of the best retirement planning apps you can rely on.
1. Betterment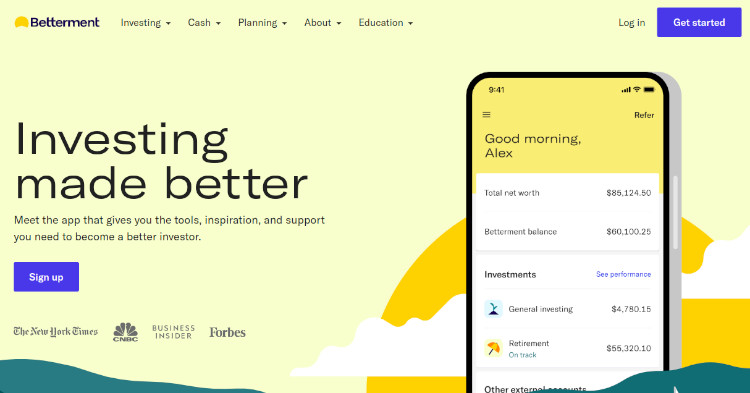 This app provides all the tools and supports you need to become a good investor. You can start with as low as $10 or go however high you want, but the idea is to help you make money. They put the robots to work for you, and with their automated tools and strategies, you will be able to unlock the highest potential of your money. You can customize and personalize your account on your own or with their assistance.
They guide you through your portfolio options, risk levels, goal setting, and saving features. Their portfolios are based on ETFs that help you make money with less volatility. They have transparent pricing and charge an annual fee of 0.25%. They provide automated and optimized tax strategies. It connects all your finances and helps you manage them in one place.
2. Personal Capital (Finance)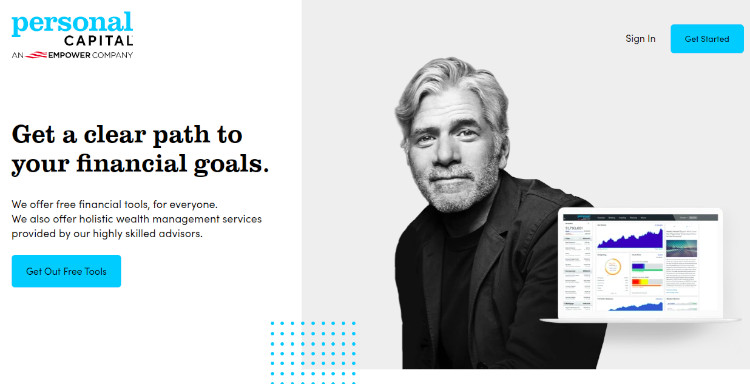 Using Personal Capital, you can retire with confidence. It boosts your chances of retirement success and helps you find the small changes that can help you significantly impact your goals. Using it, you can compare plans, anticipate big expenses, and more.
Their Investment Checkup helps make sure that you are adequately diversified and makes sure that you take fair risks. Millions of people use their Retirement Planner to see if they're on track and what they can do to improve their chances of retirement success. It helps you run different scenarios and compare the scenarios. It enables you to add events to your planner and see their impact. It allows you to add additional sources of income. Their data-driven feature helps you find out how much you can afford each month and gives a proper spending plan.
3. Mint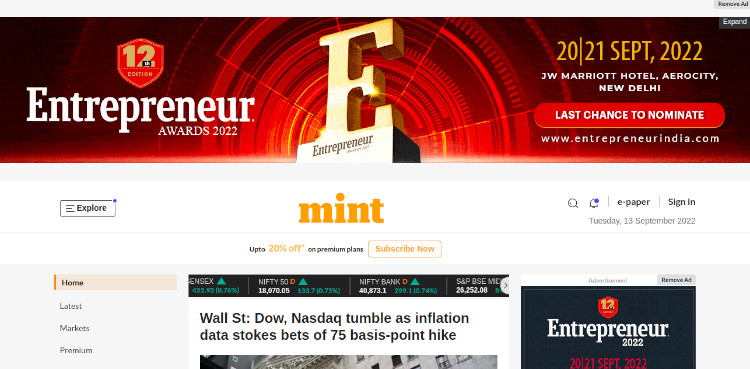 Mint provides a fresh way to manage money and reach your financial goals with personalized insights and a custom budget. It is a free money manager and financial tracker budgeting app that brings together all of your finances. It provides you with personalized mintsights that deeply dive into your accounts. They send alerts to improve budgeting and spending.
They provide you with budgeting tips and advice and help you keep a tab on your balances. It allows you to set custom goals and get tips that have been curated in accordance with your goals. With their money management advice and budget calculator, you will be able to celebrate your progress.
4. Everyday: Retirement Planning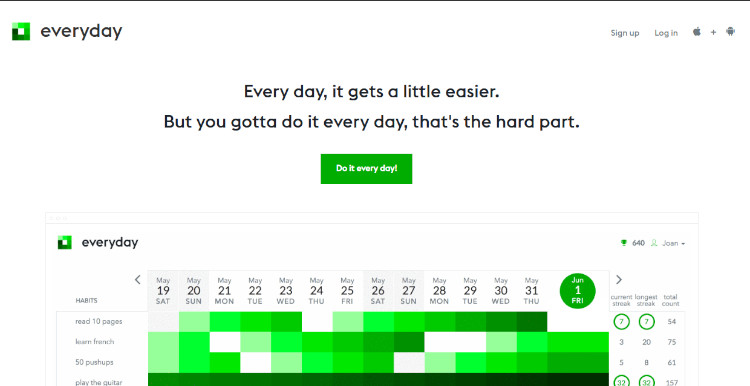 Everyday is a free powerful planning platform that helps you create your free digital plan. It helps you plan the next chapter, build your coverage, and get the right insurance for you and your family.
Using Everdays, you can plan a fulfilling retirement of longevity and wellness. They also consider health and care, so you can design your future and have no surprises later. It also helps you plan your legacy so that your family can honor your life. Their custom insurance building helps you get the ideal policy to cover everything you want in your plan.
5. Wealthfront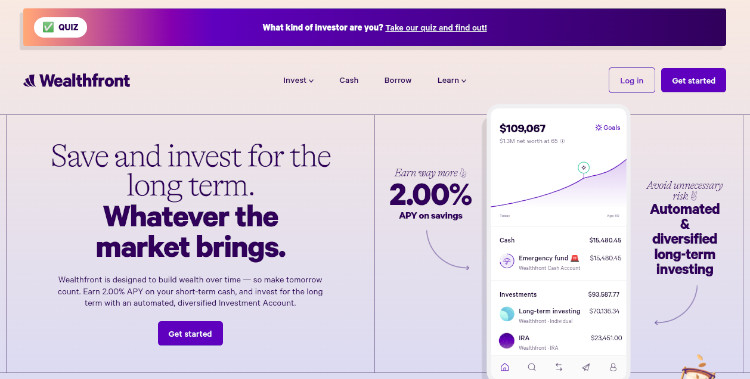 Wealthfront is designed to help you build your funds' overtime. They put together a powerful, automated way to build retirement wealth with innovative opportunities to customize with crypto, clean energy, cannabis, and 100s of other options.
It helps you customize your portfolio with as much or as little diversification as you want. Not only do they help you easily track your progress by seeing all investments in one place, both on and off Wealthfront, but their powerful automation makes sure that your portfolio is perfect for your plans. The software automatically rebalances your investments and handles all your trades to save time and maximize your returns.
6. Wealthsimple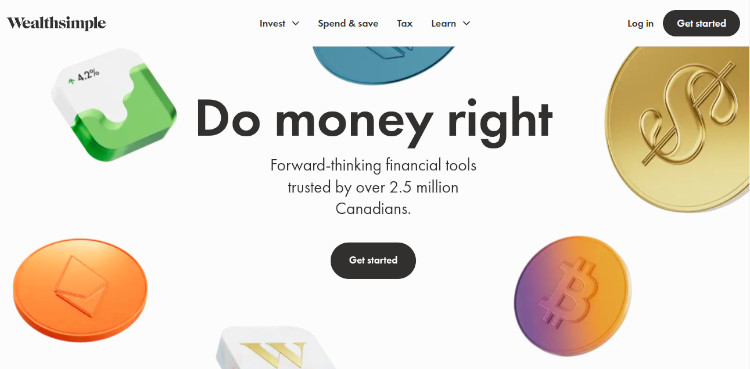 Wealthsimple helps you grow and manage your money, all in one place. This is one of the few forward-thinking financial tools that is trusted by over 2.5 million Canadians. It helps you grow and manage your investments, all in one place.
It makes investing simple and requires no paperwork, no account minimums, and no trust fund. It helps you trade thousands of stocks and ETFs without any commission. It also helps you buy and sell cryptocurrencies. It automates your investments, and you can get expert advice from real humans.
7. Vanguard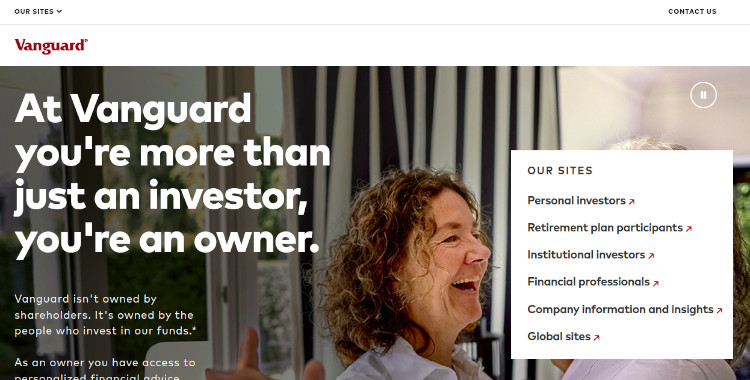 Vanguard is not owned by shareholders but by the people who invest in their funds. Being an owner, you will get access to personalized financial advice, high-quality investments, retirement tools, and relevant market insights that will help you build a future for yourself and your loved ones. Given that the investors are the owners, there is no conflicting interest, and they act on your conviction on important investments. They focus on long-term results and not quarterly results. They consistently lower the cost of investing to help you keep more of your returns.
FAQs: Planning Your Retirement Funds
What to consider when planning for retirement?
Before you start calculating your numbers for your retirement goals, you need to get an idea of much you need to save. This depends on a variety of factors, like your annual income, the amount you need to keep, and when you plan on retiring.
How much does one need to save for retirement?
The rule is you must save 15% of your gross annual earnings every year. In the ideal world, you would start saving in your 20s and last throughout your working life.
What is considered early retirement?
Generally, 65 is considered early retirement.
The Bottom Line
It is impossible to declare one app as the best retirement planning app because every app offers unique and different focuses designed for a specific user. Along with reading the article on the best retirement planning apps, you must also check out a few YouTube app tutorials to understand the app's functionality before you commit.