Retirement can imply a lot of different things to different people. The idea of retiring abroad is appealing. Before you think to start living in a new country you have to plan a few things like all your expenses after post-retirement, investments, what will you do after retirement, etc. Part-time living in another country is becoming increasingly popular, especially among individuals who want to experience the roving retirement lifestyle. This approach to seeing the world flips the usual ex-pat experience on its head, stressing flexibility and gradual travel over the inflexible idea of (choosing a county, buying a property, or moving in permanently. Retirement may be a great time of life if properly planned for. You must make some preparations, such as planning for your post-retirement expenses, investments, and your post-retirement activities, to make retirement enjoyable.
Why Should You Retire in Bangladesh?
Bangladesh is rich in culture and tradition. Dhaka is the capital of Bangladesh and the country has its own Venice- Barishal is also known as the "Venice of Bengal". The main language in this country is Bengali. Pahela Baishakh or Bengali New Year is the main festival here. Dhaka is the food capital of the world. It is a fusion of several culinary styles. In Dhaka, you can find whatever kind of food you want, and life wouldn't be complete without it. And compared to other countries the cost of living in this country is really low. If you want to go for a low-budget retirement with a good amount of facilities then Bangladesh is the right choice. Here people are very friendly and even if you come here for travelling alone, you won't feel like you are alone.
7 Best Places to Retire and Live in Bangladesh: 2023
Here is a list of the best places to retire and live in Bangladesh. Do check it out!
1. Dhaka: Best Place to Retire and Live in Bangladesh
The capital of Bangladesh and largest city is Dhaka. One of the most densely populated cities in the world, this one is home to almost 16 million people. Crowds and traffic cover Dhaka. This will be so intimidating to a Western tourist at first glance. But after the initial shock, you'll feel quite intimidated if you try to discover the city's hidden gems.
Dhaka achieved a score of 39.2 out of 100 on the Global Liveability Index for 2023, which was published on June 23, 2023, and was positioned 7th from the bottom among 173 cities. In the rating for 2021, it obtained a score of 33.
Rickshaws are prevalent in Dhaka. The streets of Dhaka are filled with thousands of rickshaws. Rickshaws are king on any little street while being prohibited from the main streets. The most common mode of transportation to go to Dhaka is the rickshaw.
Explore:
Ahsan Manzil
Sonargaon
Lalbag Fort
Shahid Minar
Sadarghat
Hatirjheel
Ramna Park
Eat Out:
The Garden Kitchen at Sheraton Dhaka
Latest Recipe
Seasonal Tastes
Olea
Aqua Deck
2. Chittagong: Best Places to Retire and Live in Bangladesh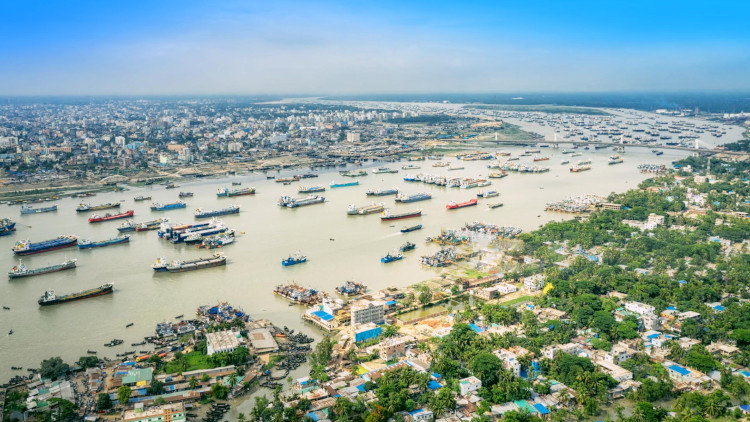 Chittagong, which sprawls off the banks of the Karnaphuli River, is Bangladesh's second-largest metropolis and a significant seaport. Chittagong, a major center of commerce and industry, is large enough for you to divide your time between the bustling city center and the more tranquil lakes and city beaches. Before visiting one of the city's well-known mosques or mausoleums, take a rickshaw or taxi to one of the several museums the city has to offer. On your Chittagong vacation, if you feel the need to get away from the crowds, visit one of the numerous and diverse public parks, where beautiful green walks and lakeside views are waiting.
Explore:
Boga Lake
Nilgiri Mountains
Saint Martin Island
Patenga Beach
Karnaphuli River
Nilachal
Idani Beach
Eat Out:
Grand Mughal Restraurant
Regalo
Ambrosia
Handi Restraurant
Barcode Cafe
3. Khulna: Best Places to Retire and Live in Bangladesh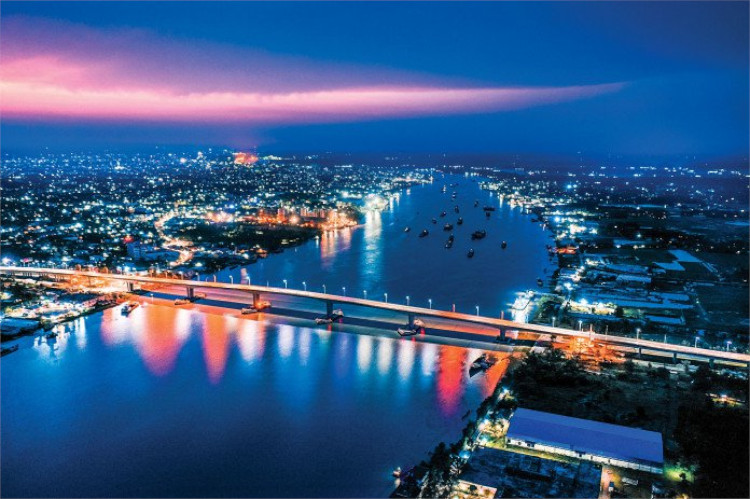 The third-largest district in Bangladesh is Khulna, located in its southwest. In Khulna, there are a lot of great locations to visit. In this area, industrial business, nature, and folk culture have come together in a way that has never been done before. In the Khulna district of Bharpur, there are factories producing shrimp and making ships in a variety of rivers, including the Rupsa, Bhairava, Chitra, Pashu, and Kapotaksha.
Rabindranath Tagore's father-in-residence, the law's the Shirmoni Memorial, and Birshreshtha Ruhul Amin Soudha are among the best historical sites in the Khulna district.
In Khulna, there are many tourist attractions, including the Khan Jahan Ali Setu, Rupsa River Bank, and Sundarbans (Karamjal, Dublar Char, Kataka, and Hiran Point).
Explore:
Khan Jahan Ali Bridge
Bonobilash Zoo
1971: Genocide-Torture Archive & Museum
Khulna Divisional Museum
Padmabeel
Putney Dwip
Hiran Point
Eat Out:
Rovers Cafe
Saffron
Deshi Kitchen
Shawarma House
New Azmiti Grill & Bar B Q
4. Narayanganj: Best Places to Retire and Live in Bangladesh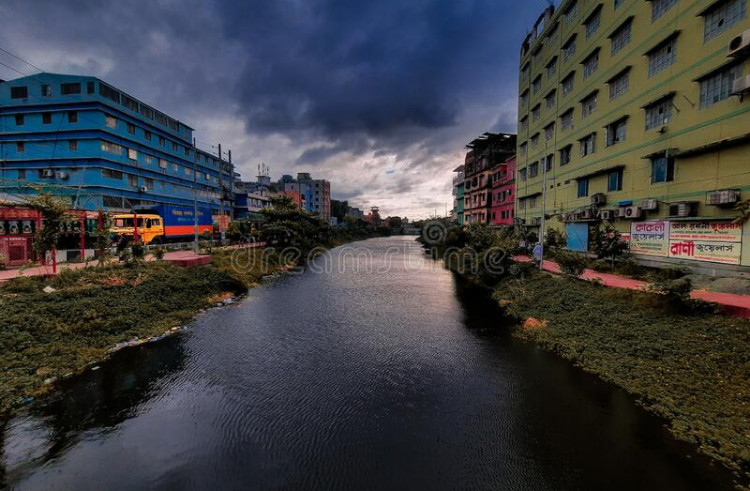 The smallest district in Bangladesh, Narayanganj, is part of the Dhaka division and has a long history. This Narayanganj district is well-known for its golden fiber jute and is located on the Shitalakshya river banks, keeping with Bangladeshi heritage.
In the Dhaka Division, Narayanganj is home to some of the most beautiful and significant locations. Sonargaon, Folk and Crafts, Jadughar, Panam Nagar, Zinda Park, Murapara Zamindar Ghar, Balliapara Zamindar House, Goaldi Masjid, etc. are some of the most popular attractions in Narayanganj, Dhaka.
Explore:
Hajiganj Fort
Sonakanda Fort
NOM Park
Adventure Land Park
DND Lake
Zinda Park
Ahmed Farm House
Eat Out:
Chit Chat
Spice Garden
The Juice cafe
Organic Sweets Bangladesh
Tempo Restaurant
5. Barisal: Best Places to Retire and Live in Bangladesh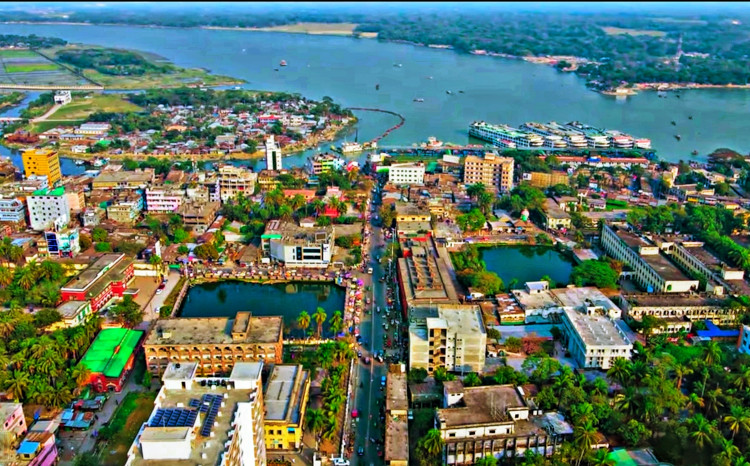 Barishal is called the Venice of the East or the Venice of Bengal. Durgasagar Dighi, Guthia Masjid, Floating Guara Bazar, Satla Shapla Village, Jibananda Das's House, Oxford Mission Church, Bangabandhu Park (Bells Park), etc. are the most visited and notable tourist spots in Barisal. Numerous government colleges, notably the Sher-e-Bangla Medical College, as well as numerous private institutes of higher learning are located in Barisal. The mysterious Barisal guns and thunderous noises heard in the delta that seems to be emanating from the sea, are named after Barisal.
Explore:
Bells Park
Epiphany Cathedral
Bibir Pukur
Planet World Park
Kuakata Beach
Lebur Char
30 Godown
Eat Out:
Tawa Restaurant & Bakery
Garden Inn Restaurant
Western Food Restaurant
Zafran
Handi Karai
6. Rajshahi: Best Places to Retire and Live in Bangladesh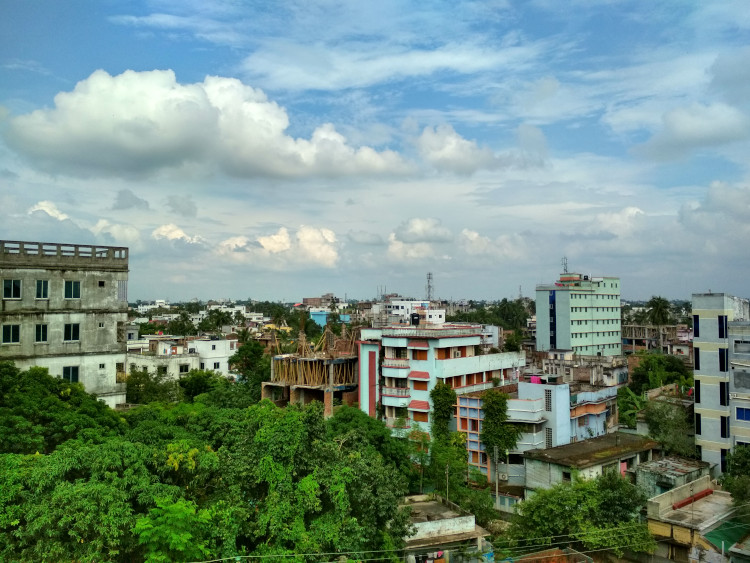 On the banks of the Padma River stands Rajshahi, one of Bangladesh's oldest and most traditional cities. The largest city in the entire Rajshahi division is the Rajshahi district, known for its mangoes and silk textiles.
Rajshahi city is home to renowned mosques, temples, and historical buildings that are steeped in ancient Bengali heritage. Bagha Masjid, Puthia Rajbari, Padma's Bank, Barendra Research Museum, Rajshahi University, Children's Park, Hawakhana, Padma Garden, Zoo, and other well-known tourist attractions are located in this city along the banks of the Padma.
Explore:
Puthia Temple Complex
Mahasthangarh
Ramsagar National Park
Varendra Research Museum
Tajhat Palace
Behula Lakshindar Basor Ghor
Ruins of the Buddhist Vihara at Paharpur
Eat Out:
The Hideout Cafe
Callisto
The Mahal Restaurant
Twist & Taste
Master Chef Bangla Restaurant
7. Sylhet: Best Places to Retire and Live in Bangladesh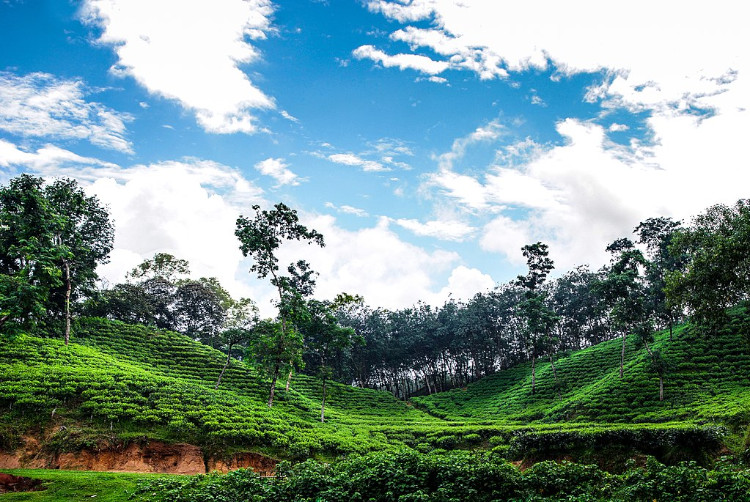 Natural beauty abounds in the Sylhet region. This historic municipality, which is located in Bangladesh's northeast, is abundant in fisheries, minerals, and forests, as well as in other forms of natural beauty.
In addition to its natural beauty, Sylhet has a distinguished past. The many tribes that inhabit Sylhet speak different languages and have different cultures. When visiting Sylhet, tourists shouldn't miss the tea gardens, Jaflong, Ratargul Jalaban, Hakaluki Haor, Lalakhal, Bholaganj, Bichanakandi, Tamabil, hills, and waterfalls.
Explore:
Keane Bridge
Museum of Rajas
Wildlife Conservation Centre
Bisnakandi
Ratargul Swamp Forest
Rema-Kalenga Wildlife Sanctuary
Dreamland Amusement Park
Eat Out:
The Mad Grill
Kebab Garden
Stacks O'Snacks
Nawab's Kitchen
Sylhet Food Palace
Who Should Retire in Bangladesh?
The current retirement age in Bangladesh is 59 for both men and women. After leaving a job, it is especially important to plan because no one is sure how much money they will need to cover everyday expenses, particularly medical costs. Only government employees in Bangladesh are eligible for retirement benefits.
Is Bangladesh a Good Place to Retire and Live?
The majority of the country is safe, and most areas have relatively low crime rates. However, crime, notably stealing, does happen in Bangladesh, particularly in populated cities. The all-weather, hard surface road network of Bangladesh is three miles or less from more than half of the country. Roadways and public transportation networks have significantly expanded over the last ten years. Bangladesh has an incredibly dense population, which causes frequent and serious traffic congestion on the roadways. Problems with air pollution, reckless driving, and frequent road rage make driving in cities incredibly challenging and unpleasant.
Bangladesh is a developing nation, and the majority of its citizens get poor medical care and services. According to the World Health Organization, just 3% of the nation's total GDP is spent on health care, and there are only four hospital beds for every 10,000 people.
The difficulty of many people to access medical services is one of the biggest issues Bangladesh's health system has. Even though government-funded hospitals provide free basic treatment, many patients nonetheless get bills for the cost of their medications and testing. The capital city of Dhaka is home to some of the top medical centers and services.
Roundup
Bangladesh is one of the developing countries and living here remains a debatable topic. The cost of living is less compared to other countries and so are the facilities. But still with a great number of other facilities and beautiful places to visit you can surely make can plan to live in Bangladesh. I hope the mentioned places will help get an idea about where to have all the fun and retire in Bangladesh.