Bangalore is a city known for its charm and its incredibly luxurious and modern lifestyle. People here are always on the lookout for luxury and comfort in all aspects of life. The majority of the population here is professionals and business people. So, slowly, Bangalore sheds its image of a vacation destination and is now the full-fledged silicon city of India. It has gotten a boost of industrialization and has caused an ex-pat revolution in the city. So, here is a list of the best places to retire and live in Bangalore.
Bangalore City in a Nutshell: Things that will Make You Fall in Love with Bangalore
Here are some reasons why Bangalore is one of the best cities to live in:
It has cheaper residential spaces and caters to people with different budget levels.
People love the weather here. The mornings are bright and sunny, and the nights are cool.
It is an incredible blend of modern lifestyle and value.
The flamboyant lifestyle has led to the opening of some of the best cafes and eateries.
The troop in Bangalore is the most progressive in the nation, are fiery, and focused on their careers.
7 Best Places to Retire and Live in Bangalore: 2023
These are some of the best places to retire and live in Bangalore that would help you make the best of your retirement years.
1. Koramangala: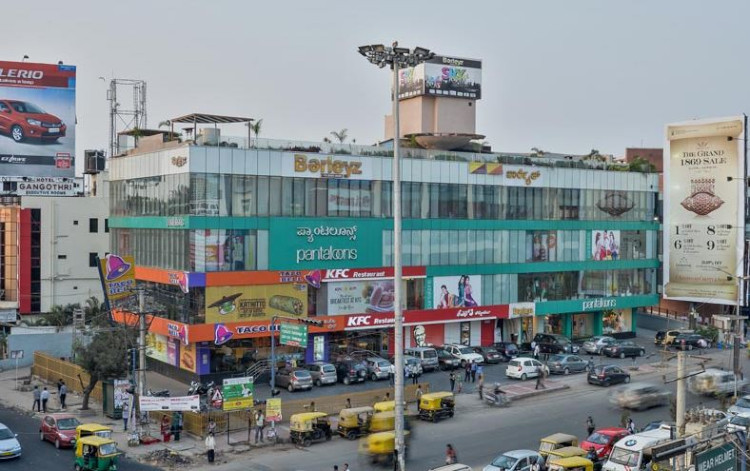 Koramangala is one of the most balanced places to live in Bangalore. It is a delightful place for introverts and extroverts. It has a number of pubs, gaming zones and sports club with a pretty happening nightlife. This is the perfect place and depicts the diversity of the entire country and hosts hundreds of cultural events.
Explore: The Oriental Haveli, VR room, Bags n Memories, Escape Room
Eat Out: Truffles, China Pearl, Fenny's
2. HSR Layout: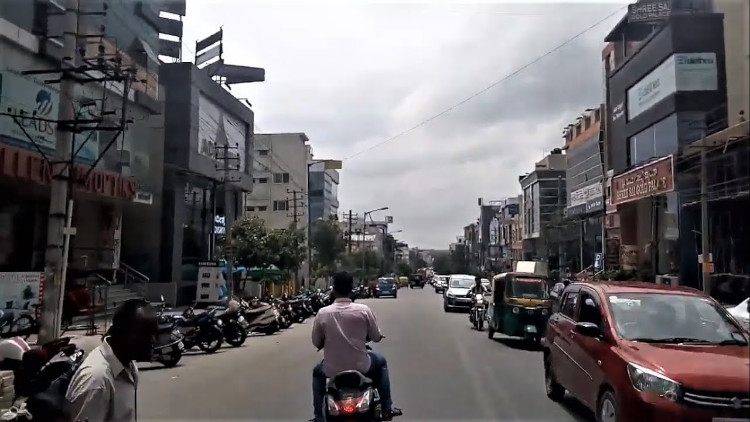 A suburb in the south of Bangalore, HSR Layout includes many greener areas with parks, Kaveri water, and playing grounds. It is one of the largest planned regions in Bangalore and has excellent infrastructure. It is a gateway to the Electronic City's IT sector.
Explore: Agara Lake, Jagannath Temple
Eat Out: Brothers Barley Brewing Company, Onesta, Broadway
3. Whitefield: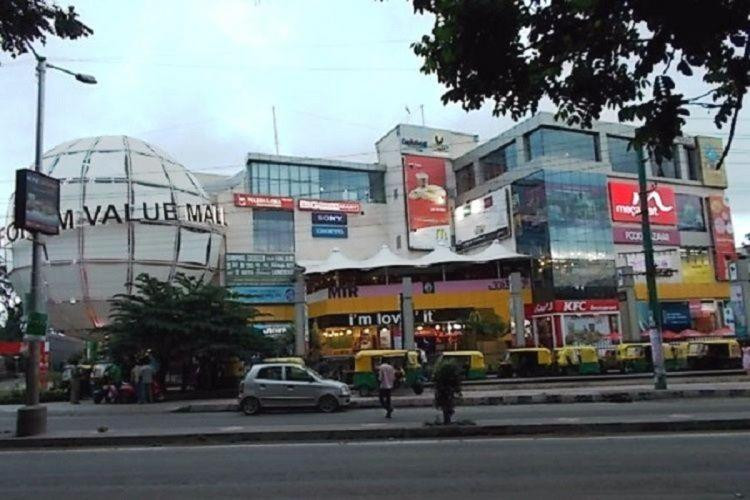 Whitefield is known for its social infrastructure that has a huge impact on the property sector of the place. It has been instrumental in the IT boom of the city, with the best IT brands setting up a shop here. It confirms the three major factors of investment: affordability, availability, and appreciation, and the property heere is seeing fast appreciation.
Explore: Valleys of Kashmir, Iplay Bangalore, Inorbit Mall
Eat Out: WBG, Whitefield Baking, Red Rhino
4. Malleshwaram: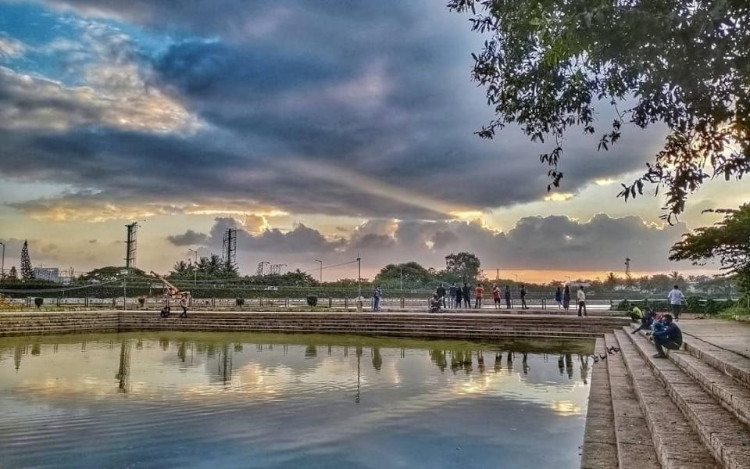 One of the Bangalore suburbs inspired by the fictional town in Malgudi written by R.K. Narayana, Malleshwaram has an old-Bangalore charm and some of the most iconic eateries. There is a lot of bustling in this suburb. The architecture is a Dravidian-style temple, and the houses have an incredible charm. Walking these lanes, you will find a lot of art and graffiti.
Explore: 8th Cross Malleshwaram, Chowdiah Memorial Hall, Ulsoor Lake
Eat Out: Hali Mane, Shiv Sagar
5. JP Nagar: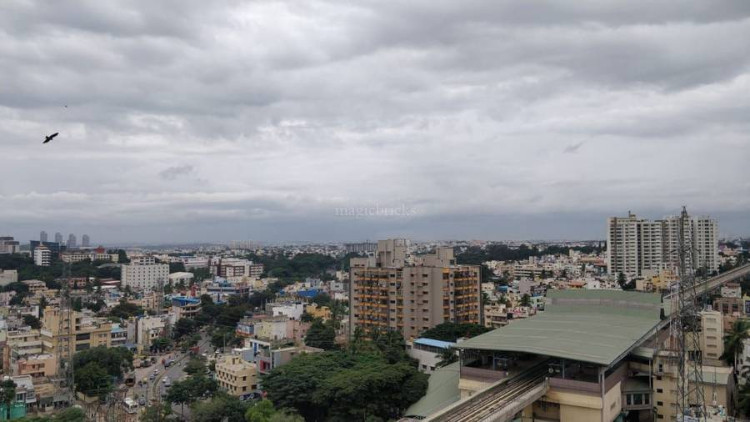 The bustling suburb of South Bangalore offers a diverse street food scene. It also has a freshwater lake, which is a favorite bird-watching spot. It also has the first museum dedicated to music and will help you explore the world of Indian music.
Explore: Bannerghatta National Park, Sri Shirdi Sai Baba Temple, Sree Tirumala Giri Lakshmi Venkateswara Swami Temple
Eat Out: The Pump House, Hakuna Matata,Onesta
6. Indiranagar: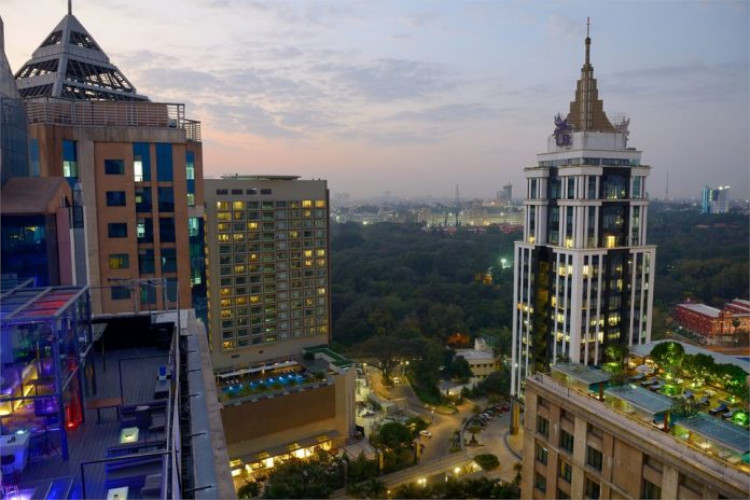 The hub for nightlife and exclusive restaurants in Bangalore, Indiranagar is known for its hipster vibes, quaint cafes, and luxury shopping. It is known for big bungalows and parks and is known to be the retirement area for defense personnel.
Explore: Shiva Temple, Gallery Manora
Eat Out: Chianti Ristorante, Thulp, The Restaurant
7. Frazer Town: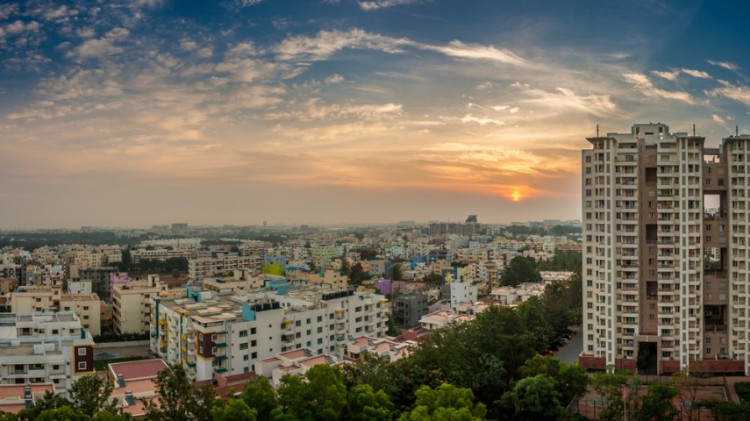 Explore: Bangalore Palace, Cubbon Park
Eat Out: Mangalore Pearl, Smally's Restocafe
8. Bellundur: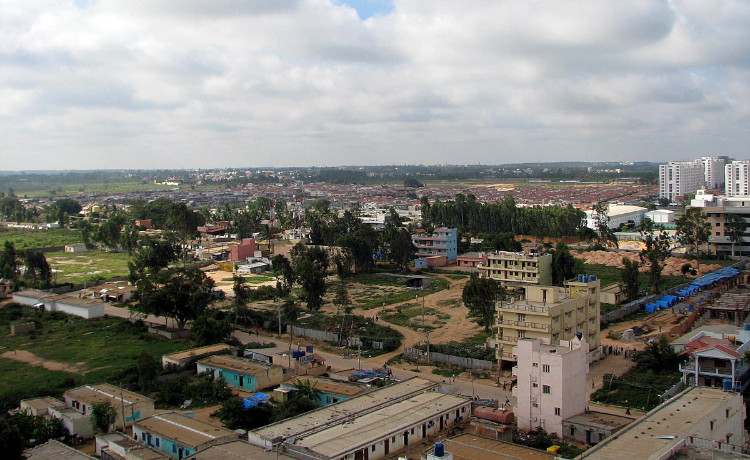 Bellundur is a popular mini-IT hub with Tech parks. T is centrally located and has about 7-8 top tech parks. It is on the edge of the HSR layout, a prominent residential area in Bangalore. It is well constructed and has a lot of green spaces. It has an incredible social infrastructure with food joints, hotels, parks, roads, and leisure facilities.
Explore: Bellandur Lake, Iblur Lake, Iblur Park
Eat Out: Tipsy bull, BigbBites, SkyLit
Property Cost in Bangalore: Land, Villas, and Apartments
In a top locality in Bangalore, the average cost of an apartment would be about Rs. 60L. In places like Rajaji Nagar, it would be higher and cost about Rs. 1.1 Cr.
Average Cost of Living in Bangalore
For a single person, the monthly estimated cost in Bangalore would be about Rs. 28,000 without rent. You can comfortably afford a good lifestyle with that amount.
Planning to Retire and Live in Bangalore: Explore the Party Places
Bangalore has some of the best party places in Koramangala. It has a very large number of pubs and sports clubs that keeps buzzing throughout the night. The nightlife is busiest and as happening as it can get.
Best Places to Retire and Live in Bangalore for Ex-pats and NRIs
Most residential areas in Bangalore, like Malleswaram, and Indiranagar, have some pockets of poshness that are very well-maintained and would suit you well if you are an NRI.
Is Bangalore a Good Living Option for LGBT?
Bangalore is a very developed and established city with some most brilliant working people. The city is constantly bustling with thriving individuals, who are all very focused on their own and accepting, making it a good living option for LGBT.
Is Bangalore a Good Living Option for Singles and Bachelors?
Bangalore is a great living option for singles and bachelors and has something to offer everyone. The city has so much that everyone can explore and enjoy even without company.