Retirement frequently brings to mind images of places where comfort and relaxation are prioritized, such as a secluded island. Despite how appealing something could be, you must also be realistic. In contrast to a remote island, many Indian cities not only offer a remarkable change of pace from the hectic city life to a more relaxed way of life.
However, they also provide good infrastructure, healthcare options, law and order, and even employment and educational opportunities if you want to continue working part-time or enroll in a part-time course. Among the various possibilities available, the following five cities have amenities that will make them the perfect location for retirees.
Why Should You Retire in Gujarat?
Here are a few reasons why you would want to retire and settle in Gujarat:
Job Opportunity
Gujarat is a great place to find a job. You can start your career here. Some of the solid industrial hubs in Gujarat include Surat, Ahmedabad, Vapi, Ankleshwar, and Rajkot.
Safety
Compared to other states, Gujarat is a safe one. Anywhere in the state may be reached at night. However, stay off lonely roads at night. Avoid driving at night on the routes that run through Chotta Udepur on the way from Gujarat to Madhya Pradesh.
Colorful Festivals
Gujarat is home to some of the most vibrant and well-known festivals in the country. The most well-known is possibly Navaratri. Perform poojas during the daytime of this 10-day celebration and dance the evenings away to the Garba and dandiya. Varied cultural acts take place during the Rann Utsav in the Rann of Kutch, and during the International Kite Festival, the sky is filled with vibrant kites.
Affordable Cost of Living
Ahmedabad, the largest city in Gujarat, constantly outranks its competitors in terms of cost of living. While Ahmedabad's rental rates, which range from Rs 10,000 to Rs 26,000, are comparable to those in other major cities, it excels in other areas, such as affordability of utilities (such as the internet) and public transit.
Mouth-Watering Food
Vegetarian meals from Gujarati cuisine are renowned for their deliciousness. Consider traditional dishes like the dhokla (fermented rice served with green chutney) or khandvi (layers of gram flour cooked with buttermilk). Even more extravagant options include a Gujarati Thali.
A typical Gujarati thali includes one or two farsans, which are steamed or fried snacks, a tuber, a green vegetable, or a gourd Shaak (shaaks are main courses made of vegetables and spices cooked in a curry or a hot, spicy dish), a Kathol (braised pulses like beans, chickpeas, or dry peas), and one or more yogurt dishes.
5 Best Cities to Retire and Live in Gujarat: 2023
We have done the research for you. Check out the best cities to retire to and live in Gujarat in 2023 for a smooth and hassle-free life. 
1. Surat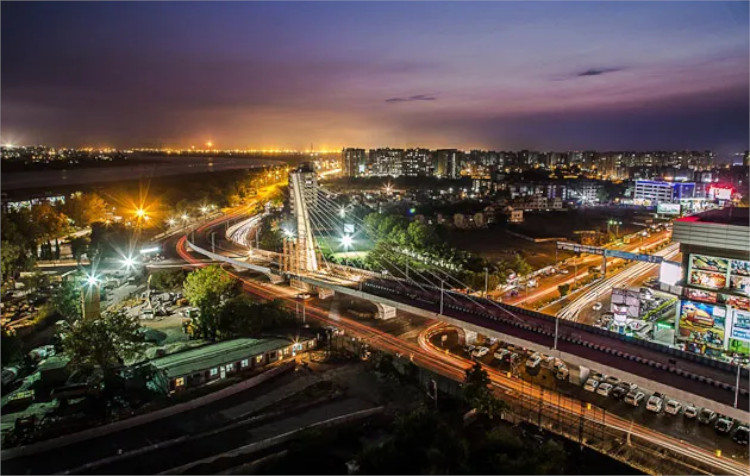 In Surat, you can eat food whose titles actually make your tongue twist but whose flavor will make your taste receptors remember where they belong. Surat offers meals like Undhyu, Ponk, Locho, and Ghaari to satisfy all your culinary dreams.
Despite its background in the industry, Surat is a very clean city. It is one of the cleanest cities in India.
The municipality of Surat is the wealthiest in India since it formerly had the greatest tax burden. The economy is so entrenched that Surat seldom feels the effects of a recession! Without question, it serves as the nation's economic center.
Best Places to Visit: Amaazia Water Park, VR Surat, Gopi Talav, Jagdishchandra Bose Aquarium, Galteshwar, ISKCON Temple
Best Places to Eat: Spice Terrace, Level 5 Terrace Restro, Vintage Asia
2. Ahmedabad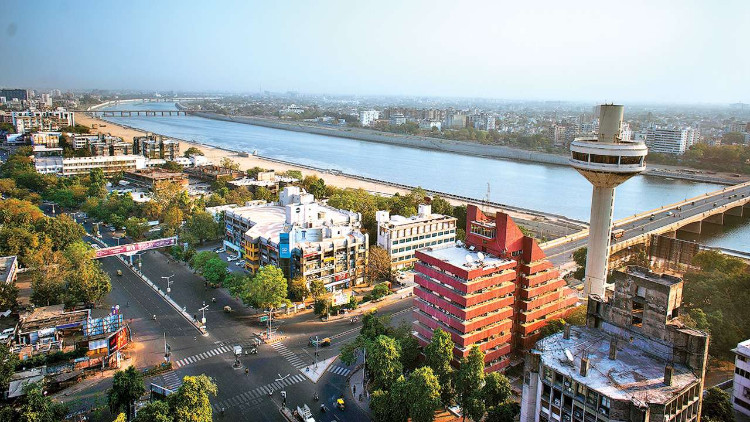 Numerous surveys and opinion polls have determined that Ahmedabad is the greatest city in India to live in.
According to Forbes magazine, it is among the world's fastest developing cities, with features like the critically acclaimed BRTS and the freshly constructed Sabarmati Riverfront. We believe Ahmedabad to be India's best city to live in for the following reasons.
The general consensus among Ahmedabad residents is that it is significantly safer than other major Indian cities. In a multi-city study conducted by CNN-IBN and Hindustan Times last year, it was found that over 88% of respondents believed Ahmedabad to be the safest city for women. Another poll found that Ahmedabad was rated as the safest city by 85% of female travelers. You won't find women wandering aimlessly during the night anywhere else in India as they do.
Amdavadis are genuine food lovers. They both live to eat and eat to live. Ahmedabad has a distinctive culinary tradition. It has everything one might want, from mouthwatering street cuisine in the historic walled city to a seven-course feast in the rotating restaurant Patang. The food sector in Ahmedabad has changed throughout the years, and in recent years, a number of creative culinary companies have appeared.
Best Places to Visit: Sabarmati Ashram, Bhadra Fort, Jama Masjid, Sarkhej Roza
Best Places to Eat: Manek Chowk, Law Garden, Baghdad Fry Center, Bhatiyar Gali, Food Truck Park
3. Gandhinagar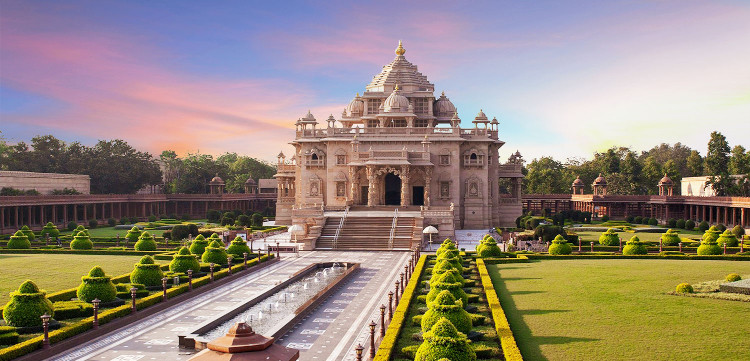 Gujarat's capital, Gandhinagar, is only 23 kilometers from Ahmedabad. The central government complex is surrounded by thirty sections that make up this lovely metropolis. Every industry has its own shopping mall, public and private housing, elementary school, medical facility, etc. Gandhinagar, home to the renowned Akshardham temple, was chosen from a list of 100 Indian cities to become a smart city as part of Prime Minister Narendra Modi's Smart Cities Mission.
With its abundance of trees and governmental structures, Gandhinagar is one of Gujarat's finest cities. Gandhinagar boasts well-lit streets and immaculate roads throughout. Given how well-kept and clean Gandhinagar's roads are, you will enjoy driving on them.
Gandhinagar boasts top-notch schools and colleges that provide a variety of courses, so residents don't need to travel far for their education. The Pandit Deendayal Petroleum University, Indian Institute of Technology, National Institute of Design, Gandhinagar, and Dhirubhai Ambani Institute of Information and Communication Technology are just a few of the well-known institutions in this area.
Best Places to Visit: Akshardham Temple, Adalaj Stepwell, Sarita Udyan, Craftsmen's Village, Indroda Nature Park
Best Places to Eat: Spices & Herbs, The Waterside, Big Bite Restaurant, Sankalp, Purohit Hotel
4. Rajkot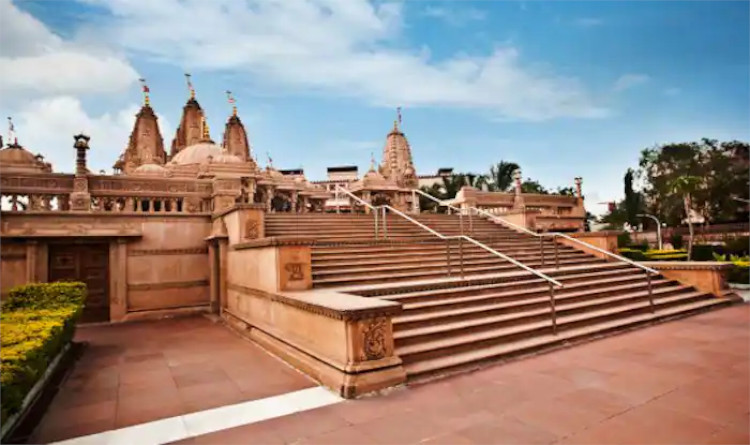 Rajkot is a tier-two city, so anyone moving there must be aware of it. One whose primary industries include farming and manufacturing machines and mechanical parts, primarily auto parts. In the previous ten years, the city has experienced a remarkable expansion in a variety of sectors, including business, real estate, the food industry, and more. It is the best place to go if you have an interest in history.
Rajkot is a very disciplined and safe city. They wouldn't run into any issues when they moved to Rajkot. Rajkot is well recognized for its traditional Gujarati cuisine. The inhabitants of Rajkot are highly outgoing and cheerful. They make friends with anyone quickly.
One of Gujarat's most well-known cities is Rajkot. The state's center is there. Rajkot is a city where diversity and unity coexist. Numerous people of various religious backgrounds coexist there. This city is renowned for its street food, including panipuri, idli, dosa, and others.
Great city, Rajkot. Excellent industrial area there. It is located in Saurashtra's center. In several different fields, Rajkot is rapidly growing. There are numerous well-known tourist attractions and numerous god temples all around Rajkot. Rajkot has wonderful weather. Progress in agriculture is also positive. Rajkot residents are highly modest and career-focused.
Best Places to Visit: Rotary Dolls Museum, Race Course Grounds, Shri Ramakrishna Ashrama, Pradyuman Park
Best Places to Eat: Saraza, Flavours, Waves, The Grand Thakar
5. Vadodara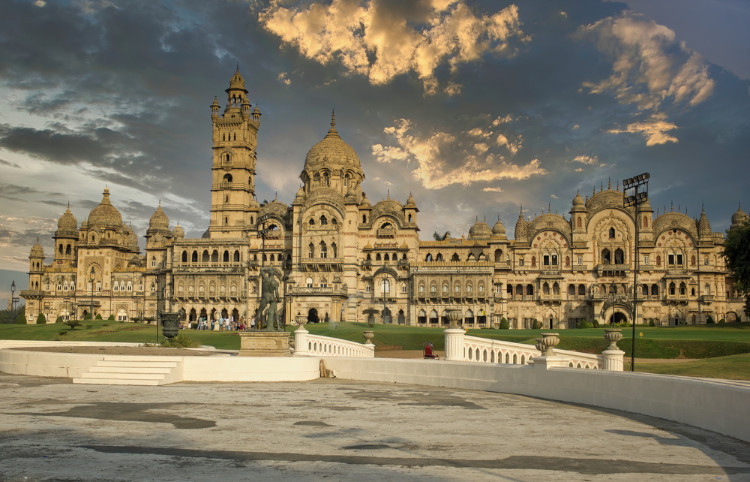 Vadodara is one of the best cities to live in out of all the ones Gujarat has to offer. It also goes by the name Sanskari Nagari, and it is great because of its unique past and culture.
The Vadodara Municipal Corporation is extremely effective and genuinely cares about both the environment and the welfare of its residents. Even though there are plans to build a riverside next to the Vishwamitri River, the Kamatibaug is also kept in good condition. Vadodara is a clean city because of effective waste management and garbage removal.
Best Places to Visit: Ukshmi Vilas Palace, Sayaji Baug, Vadodara Central Bus Station, Inorbit Mall Vadodara, EME Temple
Best Places to Eat: WelcomCafe Cambay, Azure, Peshawri, The Barbeque Nation
The Bottom Line
Gujarat has one of the highest standards of living in the country. It is good and cozy, and the surroundings are serene. Gujarat has the safest cities for settling. This state is ideal if you wish to start a career in the industrial sector.