Delhi, the capital of India, has an incredibly rich history and culture. Everyone is absolutely in awe of how Delhi is a blend of both modernity and rich culture. The remains of mosques, forts, and gardens from the Mughal era and the multicultural flavor of Delhi are the markets. Over the past couple of years, people have been moving to Delhi simply because of the amazing city and incredible feelings and experiences. Here is a list of Delhi's best places to live and retire.
Delhi City in a Nutshell: Things that will Make You Fall in Love with Delhi
Here are some of the things that will make you fall absolutely in love with it:
1. Street food: Dilli ki chaat is one of the best things to lure you into Delhi. The tangy, spicy street food is amazing and you can find great places in the Old Delhi area and Chandni Chowk area.
2. Shopping hub: Delhi is a fantastic place to street shop. You can go around Sarojini Nagar, Chandni, Janpath, and more.
3. Monuments: The list of ancient monuments here is endless. All of them are incredibly well maintained, and you can go around Qutub, India Gate, Humayun's Tomb, and more.
10 Best Places to Retire or Live in Delhi: 2023
Check out the best places to retire or live in Delhi. Some places are really expensive when it comes to buying a property.
1. Lutyens Bungalow Zone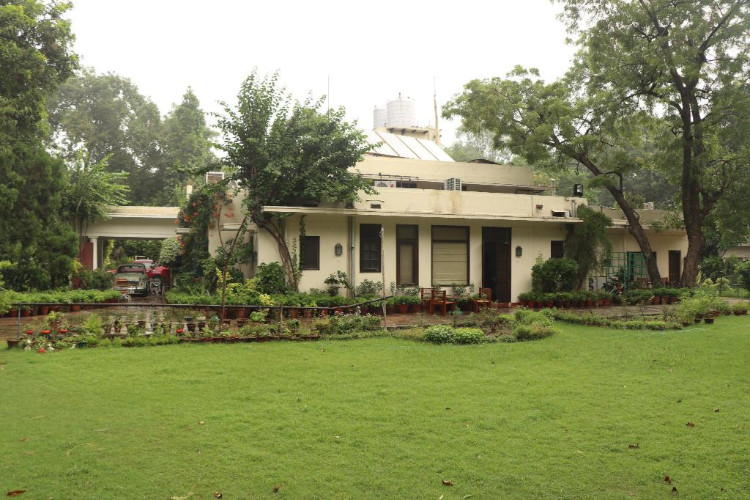 The most exclusive access location where the cost of owning a house is extremely expensive and the deals are too few. At the heart of the city, the place has heritage buildings like central vista, which is home to India's President and high net-worth individuals. It is spread over 2800 Hectares and has the most gorgeous bungalows.
2. Jor Bagh
Jor Bagh is known to be one of the most central locations in Delhi. It predominantly has independent large bungalows with lush greenery and openness. The area is known to have a rich cultural history and an evergreen old-world charm. Some of the best lawyers, diplomats and European embassies live here.
Explore: Lodhi Garden, Safdarjung Tomb, Sikandar Lodi Tomb
Eat Out: Indian Accent, Thaicrate
3. Lodhi Road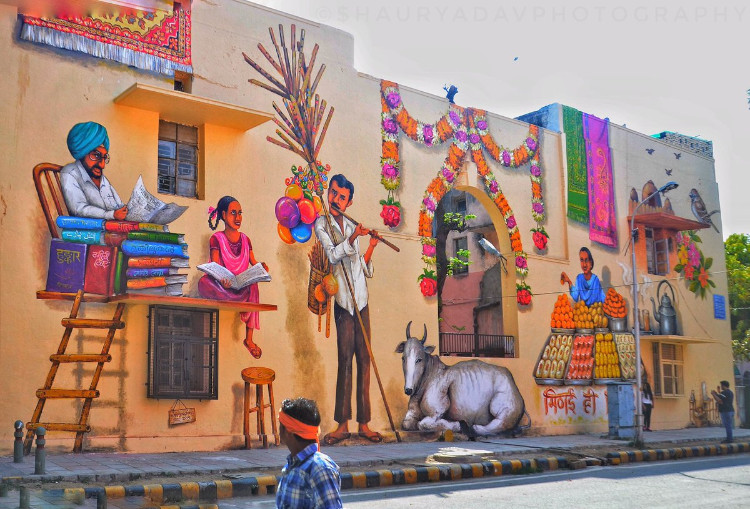 Lodhi Colony has a very rich history. It was the last colony to be built by the British and has memory etched in forever because of its iconic architecture. For the past couple of years, a number of renowned artists from all over the world have been invited by an Art Foundation to build a Lodhi Art District and make it the first art district in India. It is now one of the most visited places in Delhi, and you will regularly find an influx of foreigners here.
Explore: Lodhi Art, Sultan Ghari Tomb
Eat Out: All American Diner, Sab ke Khatir, Guppy
4. Defence Colony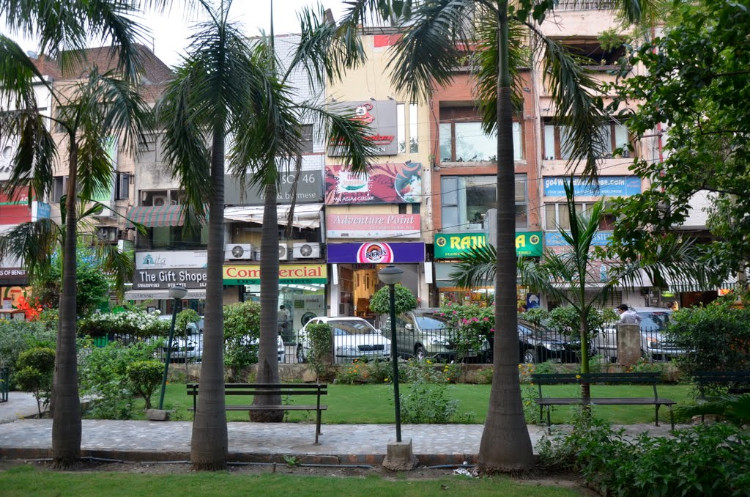 Defence Colony is known to be one of the wealthiest locations in Delhi. The heart of the capital city, Def Colony is divided into 5 blocks. The locality is known for the numerous bakeries, cafes, and restaurants. Other than these very aesthetically pleasing and all over social media, it also offers a large variety of cuisines.
Explore: India Gate, Jama Masjid
Eat out: Meraki Cafe and Bar, The Turkey Project
5. Vasant Kunj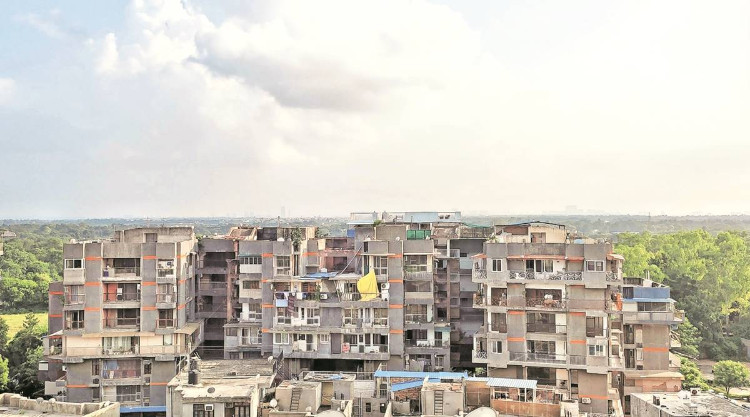 Vasant Kunj is one of the most vibrant localities in South Delhi and has so much greenery surrounding it. It is known to be the neighborhood of the elite, with various diplomats of different countries living here and many embassies. The area has some of the best schools, shopping malls, movie theaters, clubs, and such. It is known for its residential space and lavish hotels and is one of the most expensive places in Delhi.
Explore: Marigold Art Gallery, DLF mall
Eat Out: Cascades, Purple Greene
6. Greater Kailash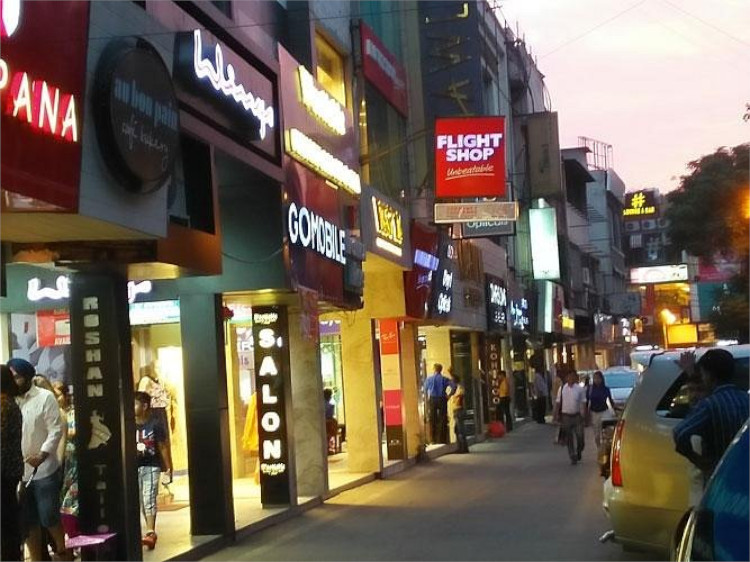 Greater Kailash is situated on a section near the Outer Ring Road. It has two divisions: GK1 and GK2. It has a large number of facilities available, which ranges from its own market, fancy restaurants, salons, and more, which makes it an expensive place to live in. The homes give you both a luxurious and comfortable stay here.
Explore: Nehru Place, GK market, Siri Fort
Eat Out: Gastronomica, Berco's
7. Green Park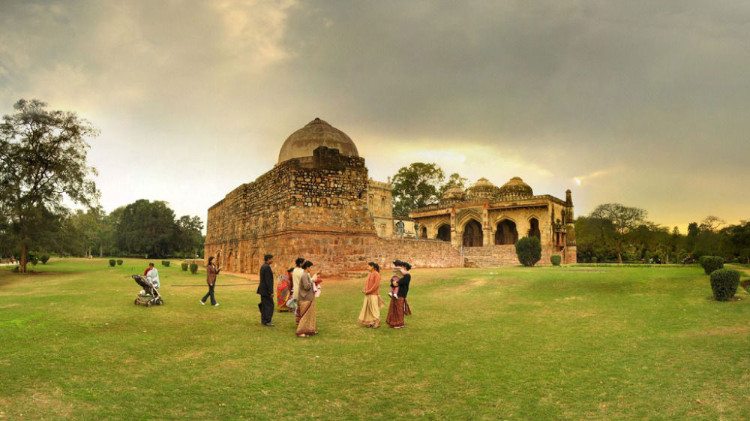 Established in 1960s, Green Park is one of the poshest localities of Delhi. It has two divisions, Green Park and Green Park Extension, and is one of the highest green belts in the city. The locality is exceptionally famous for its incredible flora and fauna and the huge villas and bungalows of South Delhi.
Explore: Lotus Temple, Red Fort
Eat Out: Molecule Air Bar, The Clay Oven
8. Hauz Khas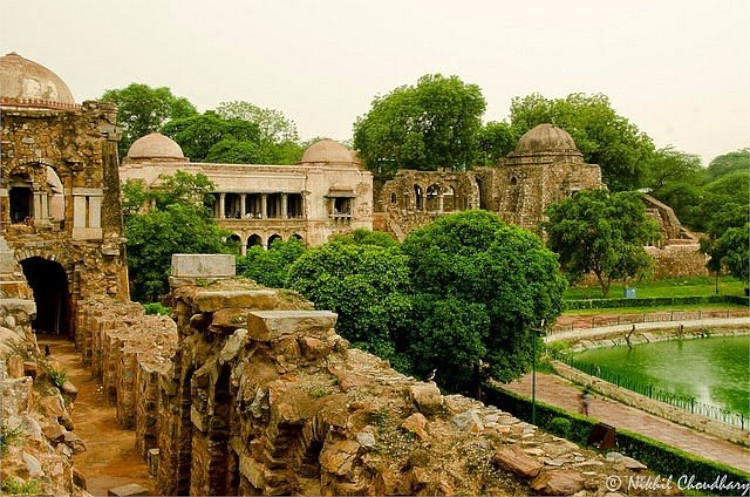 Hauz Khas is Urdu for the 'royal tank'. It is an area in South Delhi, and some very prominent institutions like IIT, and NFT Delhi are situated here. It is a very posh neighborhood with great clubs, boutiques, galleries, restaurants, and such. It also has a significant history and has a number of forts located here.
Explore: Hauz Khas Village, Deer Park
Eat Out: Yeti, Mia Bella
9. Pansheel Marg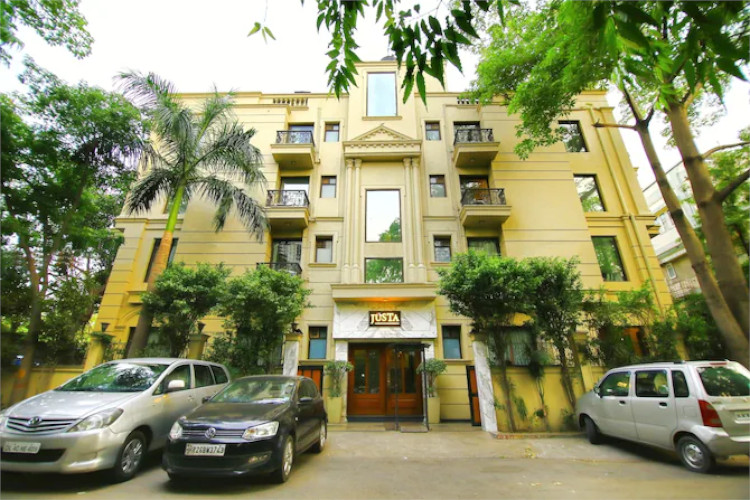 An upscale neighborhood in Delhi, Pansheel Marg is the diplomatic district of Delhi and is home to a number of diplomats, bureaucrats, and more. You will find a huge number of tree canopies here in every lane, and you can feel the sunlight reaching you via these trees. It is incredibly beautiful, and the greenery is so refreshing.
Explore: Begumpuri Mosque, Lal Gumbad
Eat Out: The Oudh, Rendezvous
10. Janakpuri
The developed residential locality of Southwest Delhi, Janakpuri, is the locality that hubs many engineering and medical institutes. The area is well connected with all the parts of the Delhi NCR with various transport modes. The area boasts of rich culture and has a number of gurudwaras around.
Explore: Unity One, Gurudwara Sis Ganj Sahid
Eat Out: Eatery Royale, Bobby's Eat and Bites
11. Punjabi Bagh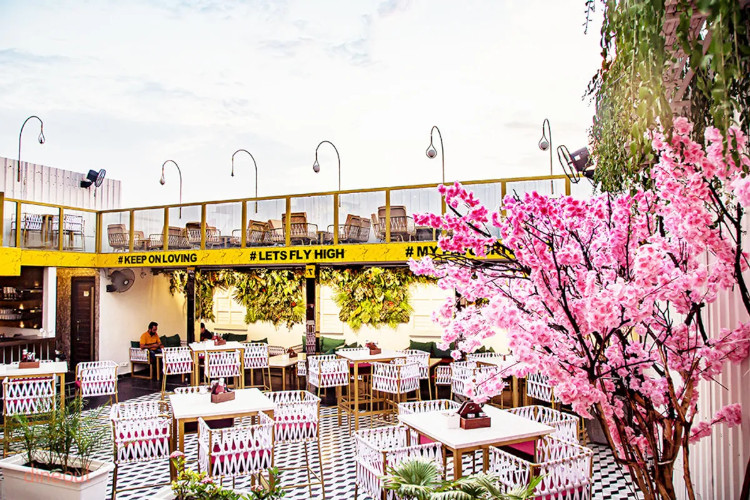 Punjabi Bagh is a well-known Delhi area home to wealthy businessmen and other personalities. It is filled with various bungalows and lavish villas. It is one of the most affluent areas in Delhi and very uber and impressive. It is extremely beautiful too.
Explore: Punjabi Bagh Club, Club Road
Eat Out: The Dineroom, Sura Vie
12. Model Town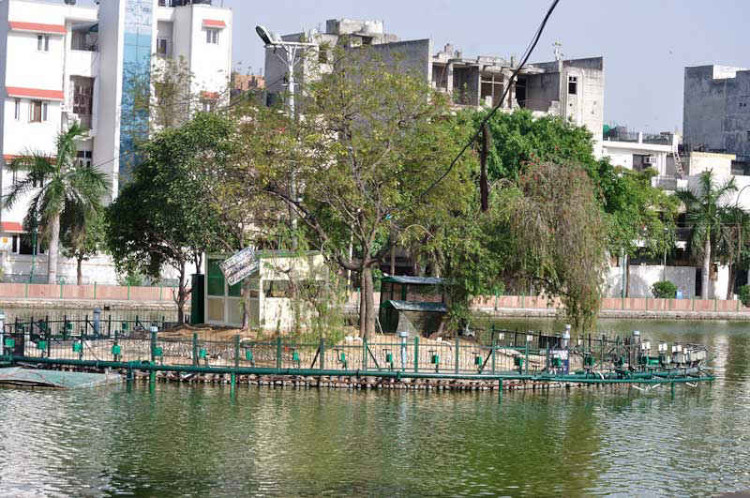 A posh locality of North Delhi, Model Town is a high-end locality and one of the very few localities to have a private lake. Built-in the 1950s, this privately owned locality has big bungalows and villas and is extremely beautiful.
Explore: Naini Lake, Gurudwara Nanak Piao Sahib
Eat Out: Dashi, Model Town Cafe
Property Cost in Delhi: Land, Villas, and Apartments
Delhi has some incredible residential plots across many localities. The property prices in Delhi are constantly shifting. The current average cost of a property in Delhi is about 3 crores, and you can find apartments that go as high as Rupees 10 crores.
Average Cost of Living in Delhi
Delhi is relatively inexpensive if you do not consider the rent. A family of four can have an estimated monthly cost of Rupees One Lakh without rent. A single person can have an estimated monthly cost of living of about Rupees Thirty Thousand without rent.
Planning to Live in Delhi: Explore the Party Places
The capital city of the country has an unending number of party places. These leave everyone impressed and in love with the eccentric nightlife of the city. You can find a large number of bars, cafes, microbreweries, nightclubs, and more here. Some of the best ones here are Hotmess, Decode, and Connexions.
Best Places to Live in Delhi for Ex-pats and NRIs
Hauz Khas in Delhi is one of the best places to live in Delhi for ex-pats and NRIs. The place has its aura. The place has incredible nightlife and makes the NRIs and the ex-pats very excited to live here.
Is Delhi a Good Living Option for LGBTQIA?
Delhi is a great place to live in for LGBTQIA. The people here are pretty open and accepting. No one is judgemental, and the Dilli vibe is about welcoming everyone. There are weekly queer-friendly parties across popular clubs in Delhi NCR. They are mainly hosted on Thursdays, Saturdays, and Sundays.
Is Delhi a Good Living Option for Singles and Bachelors?
Delhi is an incredible place for singles and bachelors too. You can find everything here: fun, education, parties, old, young, singles, and ones in a relationship too. You will have something for everyone here.