Are you considering moving to Kolkata for a long stay or retiring here and have considered Kolkata as one of the best places, rest assured that it would not disappoint. Kolkata is known as the city of joy for a reason and believe me when I say that it has much more than joy to offer. Living in Kolkata is an experience of its own. The city is so deeply rooted culturally and historically, that it makes everything enjoyable and beautiful. In the article, we would browse through a bunch of important questions you might have about living in the city and answer them.
Why Should You Retire in Kolkata?
One of the best things Kolkata is known for is adda (gathering for conversation, preferably with snacks). The laze is existent everywhere and in everyone. That easily makes it one of the best cities to live in. A fast-paced city where people are constantly invested in earning big bucks is definitely not the ideal mood for retirement. But Kolkata has a very different vibe. People get up by their likes, set up adda sessions every evening and this also explains why chai-sutta ( tea and cigarettes) is a prevalent trend here. It is such a vibrant city and everyone here for sure knows how to party. You will have the best time here around Durga Pujas and even Christmas.
Kolkata is Your Retirement City if You Like These Things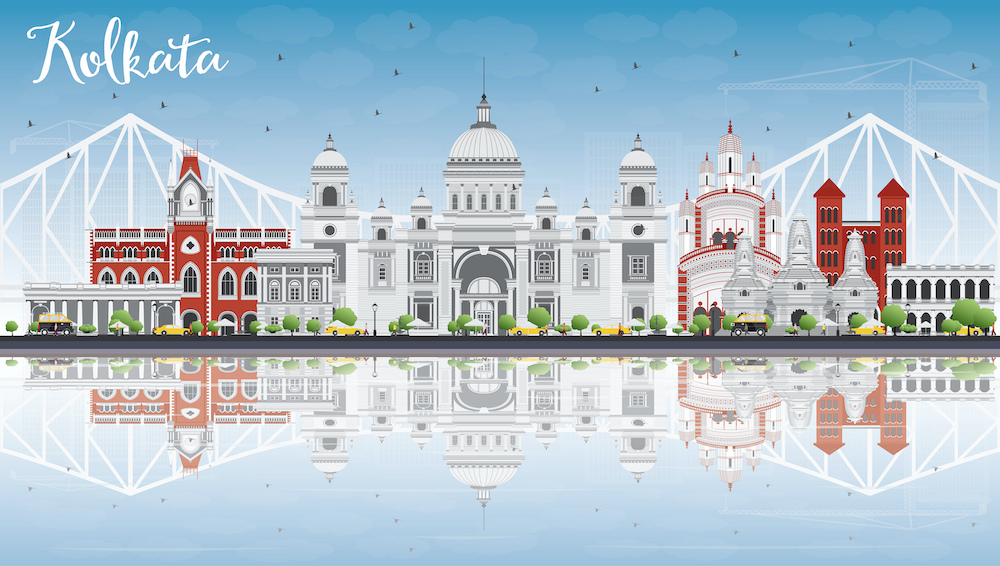 HEAVENLY FOOD- There's absolutely no pleasing a connoisseur's taste buds better than Kolkata's street food. Whatever cuisine you might want to savour, they have the best to offer be it Chinese, Italian, Thai, North Indian, Mughlai, etc. Not to forget, they offer the most lip-smacking collection of street food. How can you say no to Puchka?
POCKET FRIENDLY- Living in Kolkata is necessarily cheap in comparison with the other cities. Unless you live an exceptionally lavish life, the expense is pretty decent. Travelling is cheap and you can easily use buses and autos every day.
INTELLECTUAL POWERHOUSE- Kolkata homes the best libraries in the country and the biggest one too- the National Library. College Street is easily everyone's go-to for whatever book you might need and there's definitely a reason why people say that if you can't find a book in College Street, it probably does not exist. The people here are necessarily informed in general and even the regular conversations are an absolute treat.
PEOPLE- The people here are immensely kind and loving. The neighbour culture here is exceptionally strong. You will always have your neighbours calling you over for their delicious luchi-puri and adda sessions.
SCENIC BEAUTY- Kolkata is so easy and soothing on your eyes. It is so beautiful in such the weirdest way. Be it the ghats and a boat ride there or walks at Victoria memorial or around the old lanes.
Best Places to Retire and Live in Kolkata
Here is a list of some of the best places where you can retire in Kolkata. Do take a look!
1. Alipore: Best Upscale Place to Retire and Live in Kolkata
Alipore is one of the most sought after residential areas in the country and is considered just as good as Worli, Banjara Hills and such, which are some of the best places in some of the best metropolitan cities. They are easily among the most desirable and poshest locations.
Explore- Alipore Zoo, which is the biggest zoo is the country
Eat out- Zyka, Cocoa Bakery
2. Salt Lake: Best Place to Retire and Live in Kolkata
Salt Lake has evolved to become one of the most likeable places in Kolkata. It has some of the most gorgeous bungalows you've seen and is known for the serene and quiet environment that it offers. It pretty much is like a little city on its own, and has pretty much everything to offer within its vicinity.
Explore- Nalban Boating Complex
Eat Out- La Cucina, Noir, Zairah, Plush28
3. Gariahat: Best Place to Retire and Live in Kolkata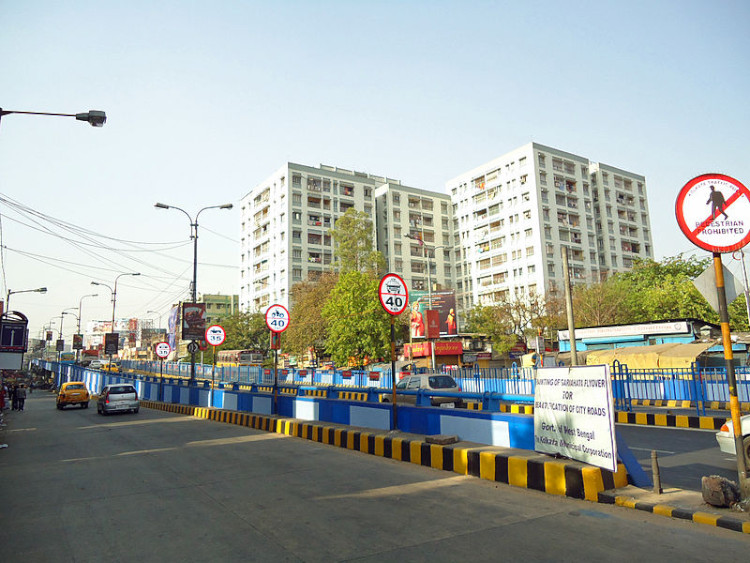 Gariahat is surrounded by some really cool localities in Kolkata and has a lot to offer. The market there is one of the most famous ones and you can really go thrift shopping there and pick out some really cool stuff for really cheap rates. This is basically Kolkata's Sarojini and you get the coolest things without emptying your wallets.
Explore- Gariahat Market, Birla Mandir, Chitrakoot Art Gallery
Eat Out- Roastery Coffee House, Karma Kettle
4. Rajarhat: Best Place to Retire and Live in Kolkata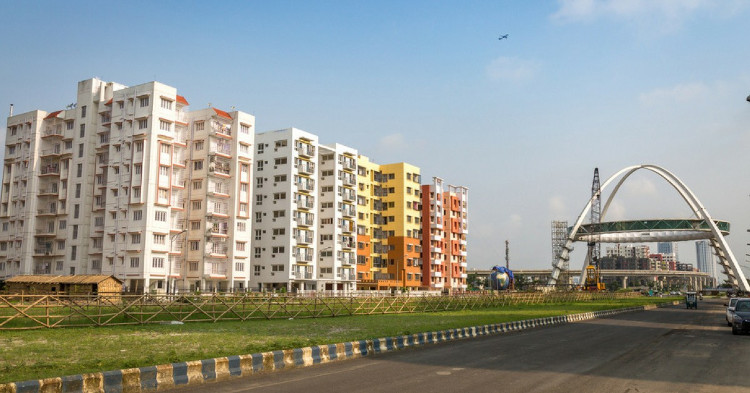 Rajarhat is towards the outskirts of the city and is still developing and growing more to be in sync with the rest of the city, but nevertheless has an amazing lot of things to offer. It is quite far from the hustle of the city, but also quite incorporated with it because it houses a large number of offices. So, even though it has the calm to offer, you would still not feel out of touch with the city.
Explore- Biswa Bangla, Ecopark
Eat Out- Throttle Shrottle, Glook
5. EM Bypass: Best Place to Retire and Live in Kolkata
E.M.Bypass is the huge stretch of road that connects the entire city. It is easily one of the best and the more desirable places and comes with amazing things. There are some really amazing residential projects here and it is so lively at all times.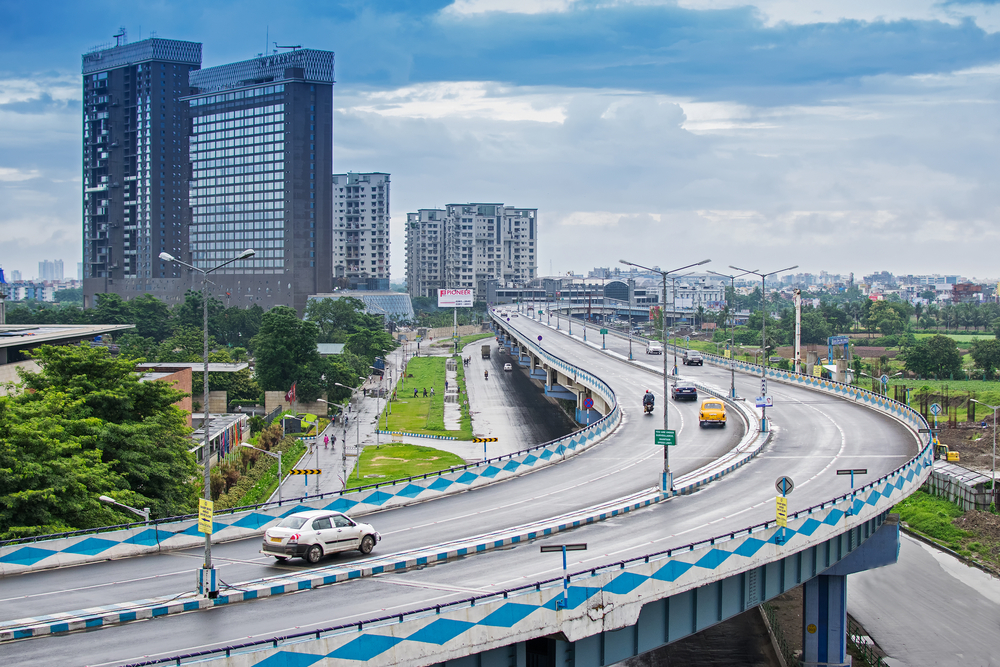 Explore- Science City, Jimmy's castle
Eat Out- Peshawari, Goutam's, The Blue Mug, Lord of the Drinks
6. Narendrapur: Best Place to Retire and Live in Kolkata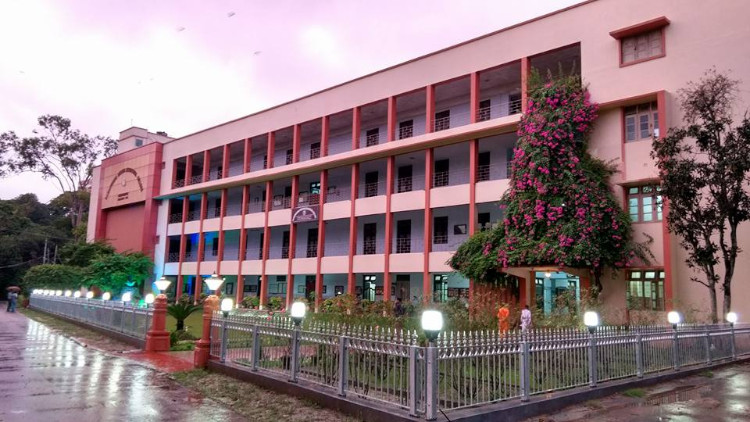 Narendarpur is one of the areas that is towards the outskirts of the city and offers quiet and calm. The area is slowly coming up and is a great place to buy property in right now, because it'll grow exponentially.
Explore- Chintamani Kar Bird Sanctuary
Eat out- Spiller Beans Cafe
7. Durgapur: Best Place to Retire and Live in Kolkata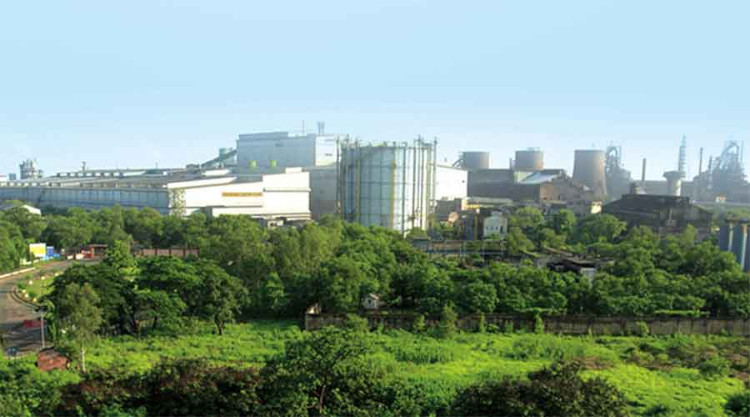 Again an area towards the outskirts of Kolkata, Durgapur is like a little city in its own and is one of the fastest growing areas. It is popularly known as the Steel city of eastern India, varying its image and emerging also in the fields of medical and education to become one of the multipurpose cities of India.
Explore- Durgapur Barrage, Troinka Park
Eat Out- Mainland China, Ananya
8. Barrackpore: Best Place to Retire and Live in Kolkata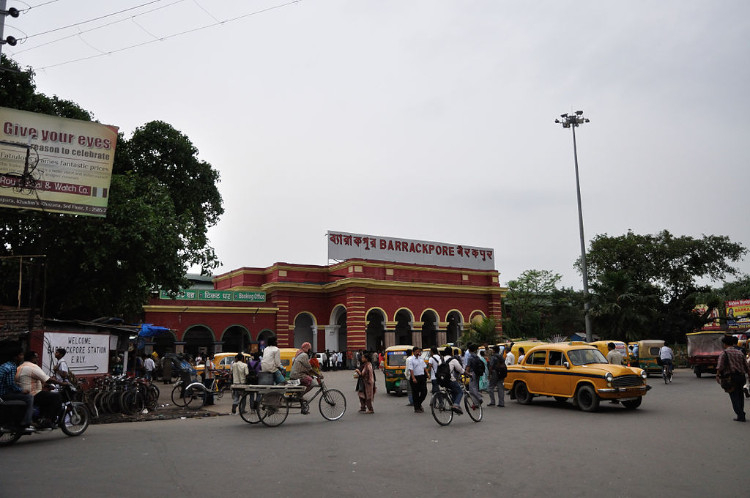 Barrackpore has a very authentic and British vibe to it. It is pretty much famous for its historical affluence. The first British barrack was built here in 1772. After settling here, Britishers spread their control over India to attain different states. In the 19th century two major revolts took place in Barrackpore in the quest for Independence. At the present, it is still a little away from the hustle of the city but an option worth considering.
Explore- Mangal Pandey Park, Gandhi Museum, Tarkeshwar Temple
Eat Out- Dream Restaurant, Hayat Multicuisine
Property Cost in Kolkata: Land, Villas, Apartments
Kolkata has some brilliant gorgeous houses, apartments and lands to offer and there is a lot of potential for growth and expansion here, so it is easily a great place to invest in. If you are looking for apartments in the most post areas like Ballygunge, you would have to cough up a good amount of 8 crores or such for a 3BHK and could obtain an apartment in the poshest area. If you move towards Salt Lake, you could find beautiful villas with a backyard and such for 4 crores and these are in the truest of senses, the best retirement homes. If you move further away into Newtown, you would easily find apartments for less than 1 crores. You would be away from the city and enjoy the peace in an apartment that you could obtain for 70 lakhs or such.
Average Living Cost in Kolkata
Kolkata is a pretty cheap city to live in. You could easily rent a house for about 20K- 40K depending on the area you live in. Commute is not an issue here and you are pretty much covered with pretty cheap options like autos and buses here. Even house helps settle for an average salary of 3K and would also agree to cook for you. All in all, you would live a comfortable life in 60K or such each month. If you are eating out, sky is the limit, but even with that, you could go to a good restaurant and have a great time in about 3K.
Planning a Retirement in Kolkata: Explore the Lifestyle
Kolkata has some really touristy things to offer but after a while, you pretty much have to find solace in the regular lifestyle. It pretty much would blend you in with simplicity and the basic comradery. The city is absolutely lit up during the pujas, and the shenanigans start in about September and go on till the end of October. It is an absolute sight the last week of December too. But other than that, with a few parties here and there, it is all about simplicity.
Planning a Retirement in Kolkata: Explore the Party Places
The party scenes here are pretty fun and almost every Saturday night has something amazing to offer. A lot of these clubs have amazing events on the weekends and most of them offer great shisha. Here is a list of the party places-
Roxy
BSE (do attend one of their live music gigs that happen every Thursday night)
Grid
MBar
Monkey Bar
Gold
Refinery
Myx
Boudoir
Tantra
Best Places to Retire and Live in Kolkata: For Ex-pats and NRIs
If you are looking for a place to retire in Kolkata as an NRI, and are looking for a calm and cosy lifestyle, you have to check out the places mentioned below. If I were to make a choice, I would always settle in Salt Lake, because of the amazing villas here. They are retirement houses with a big backyard and gardening and adda sessions with neighbours where you would always be entertaining people. It is also pretty connected with party life, so you would not be missing out on anything.
Alipore
Salt Lake
EM Bypass
Is Kolkata a Good Option to Retire for LGBTs?
Kolkata sounds like quite an option because it is a metropolitan city and has quite a lot to offer and is definitely a great place to retire for LGBTs. The dating scene here is also pretty cool and you could easily link up with people and get into it. The people here are either a little too oblivious to understand what it is and not bother you or just nice non-homophobes.
Is Kolkata a Good Option to Retire for Singles?
Kolkata is a great place for singles because of the warm and comfortable atmosphere that the people manage to create. As a single, you would want to have some conversations and have friends around and Kolkata is the best place for that. If you visit any local tea shop, you would notice strangers striking conversations over tea which seems pretty idealistic.
Is Kolkata a Good Option to Retire for NRIs and Expats?
Kolkata is definitely a great place to retire for NRIs and Expats. It is a perfect blend of tourist spot, with comfort and familiarity for you to spend your entire retirement in both excitement and
comfort.
Kolkata, in a Nutshell, is for Culture and Food Lovers and Those Who Love a Carefree Life
You do not have to do a lot here. Just make it from a day up to night down in your own lazing or enthusiastic manner and savour the culture, food and the comfort of the city.