I often wondered about my retirement…which year should I be retiring and what all should I be doing after my retirement.
Well, retirement is not actually about not-working…!
For most of us….It's about having enough financial independence to work or not work, but to live in a city of our choice with our friends/family/pets or even alone.
I'm penning down my understanding of early retirement and it seems it is mostly about financial planning and making smarter investments in brackets of 5 years.
What is the Best Age for Early Retirement?
If you start investing at 25, you should be able to retire by 40. If you start investing at 30, you should be able to retire by 45. I live in India and I think the minimum monthly investment token should be around $2000 or $24,000 a year. You can start investing if you're somewhere close to this amount. Personally, the 25-30 age bracket is a time where you should explore and shouldn't think about investing. However, once you cross the 30 years mark, it's a good time to start planning your investments.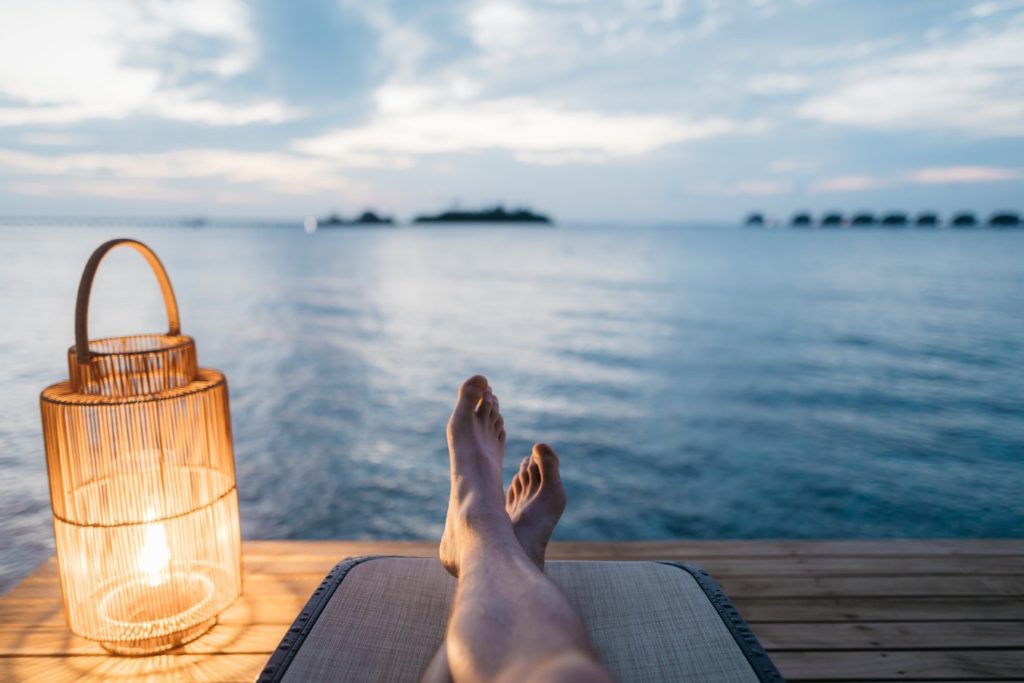 How to Plan Your Early Retirement?
Make smart investments, double your money in 5 years, repeat for the next 5 years, and then buy your retirement home and continue with smart investments. That's the plan for early retirement.
The Early Retirement Planning Guide: Make Smart Investments
When you are touching your 30's you need to start making investments. That's the only way you can plan your early retirement. We are assuming a normalized monthly investment of $2000 that you'll be making. That's a total of $1,20,000 that you'll be investing in your next five years. The target is to double the investment amount in the next 5 years. I have listed some investment strategies that can help you achieve double your investments in 5 years.
The Early Retirement Planning Guide: The Assumptions
You will be investing $2000 every month and will not be withdrawing any money for the next 5 years.
For simplicity, we have normalized the return on investment value. It means the first year's principal amount and the returns accrued for the next 5 years will be paid off in the 6 years, and consecutively 7th, 8th, 9th, and 10th year for investments made on the 2nd, 3rd, 4th, and 5th year. Also, the year sum that you'll be expecting 6th year onwards will be the same.
Uncertainty is everywhere but that does not mean everyone is dying tomorrow. The same is applicable when you are investing. Sometimes you'll lose money but that doesn't mean the market is always volatile and you'll lose money every time.
Any business if executed correctly will give you an ROI of more than 20% a year.
Investment Planning for Your First 5 Years
Here are some of the investment planning ideas that can help you reach your first target of doubling your investment principle in 5 years.
1) Invest in Ethereum and Cryptos
The Ethereum blockchain ecosystem is strong. The market cap of Ethereum at the time of writing this article is $220 billion. As a technology, Ethereum will continue to grow and the investments as well. Back in January 2017, Ethereum was traded at $10 and now it is around $2000. The 5 years multiplier factor is 200.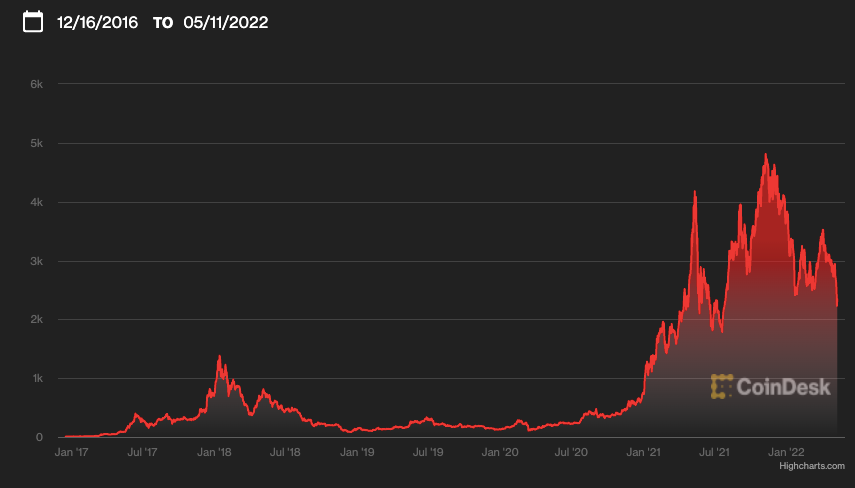 Investment Amount: 5% or $6000 in 5 years
Normalized Return on Investment on 6th Year: $3600 (Multiplier: 3X)
Despite the fall, the Ethereum community is confident that this crypto will continue to grow in valuation and this is one of the safest investments. However, you can diversify your portfolio by investing in some other small valued cryptocurrencies as well.
2) Invest in ICOs
ICOs are one of the smartest ways to multiply your investments. Imagine a 100X ROI in a span of 5 years or even more. No other investments can give you much higher returns and thus a lot of crypto millionaires are bullish about ICOs. You really need to be inside the ecosystem to make smarter investment decisions with ICO. However, the best part is you are investing around 5% of your total investment portfolio and that too on a diverse number of coins. For ICOs over a span of 5 years, the Multiplex can go well beyond 100. Read more about the most successful ICOs here and why you should consider investing in ICOs.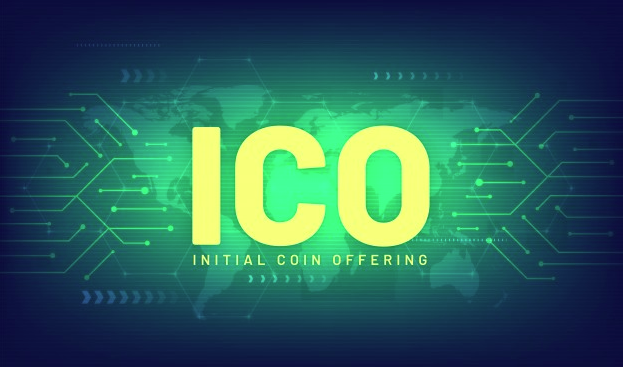 Investment Amount: 5% or $6000 in 5 years
Normalized Return on Investment on 6th Year: $4800 (Multiplier: 4X)
3) Invest in Fractional Real Estate
Bank interests can give you a yield of 6% p.a. Whereas if you invest in fractional real estate the rates can be higher than 15-20%. The risk margin is very low and you are investing in a real physical asset thereby minimizing the volatility of the share market. Our generation will continue to see a much steeper investment in fractional real estate majorly because of the inherent benefits of the nature of the investment. Fractional real estate investing in Dubai can give you good returns.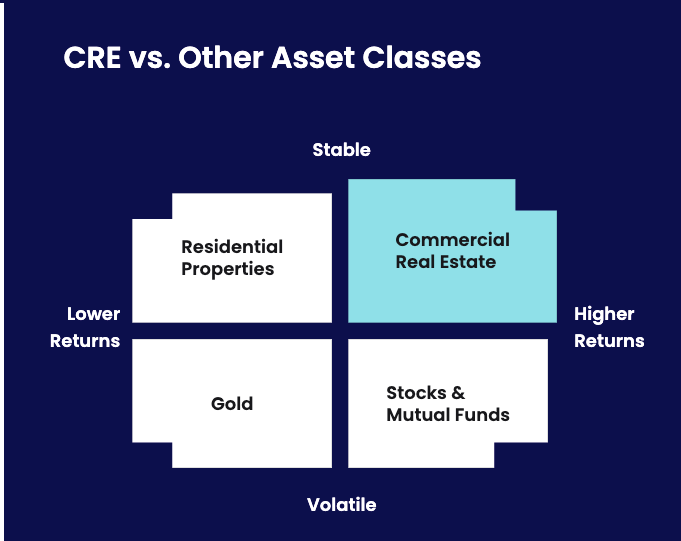 Investment Amount: 10% or $12000 in 5 years
Normalized Return on Investment on 6th Year: $4500 (Multiplier: approx 2X)
4) Invest in Index Funds or Mutual Funds
Index funds and mutual funds are still better investment options rather than keeping money in a bank account. For a 5 years lockin, the returns from mid-risk mutual funds are around 15-20% per annum. That's almost 3 times higher than what you'll be getting from the bank.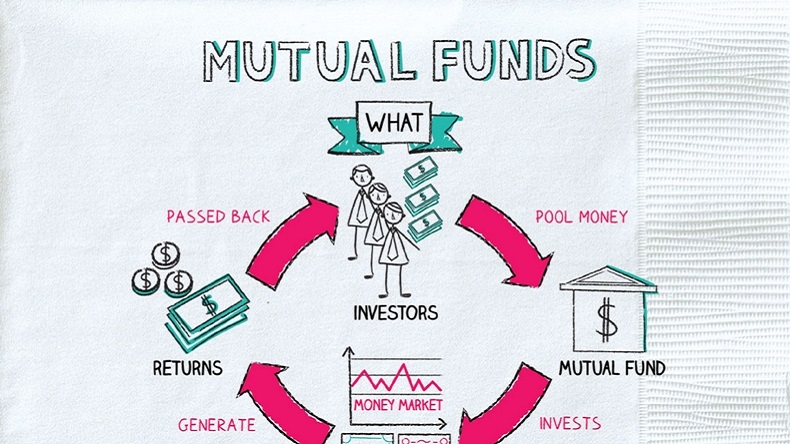 Investment Amount: 10% or $12000 in 5 years
Normalized Return on Investment on 6th Year: $4500 (Multiplier: approx 2X)
While the returns are high, mutual funds are subjected to market volatility and expert advice is always recommended.
5) Invest in Japan Stock Exchange
If you look at Japan as a country, it is governed by strong principles, simple living, and strong work culture. You can do your own due diligence and consider investing in one of the five stock exchanges in Japan. Such investments are capable of giving you both short term and long term returns. The Tokyo stock exchange is listed 4th and more than anything businesses run on values and principles. Given a choice, I would definitely make some long term investments in the Tokyo stock exchange.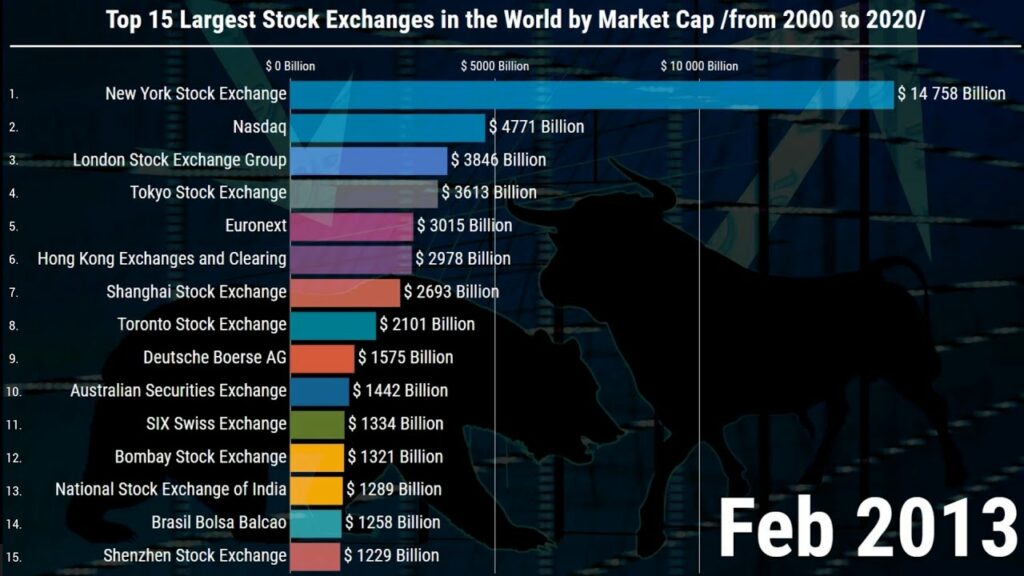 Investment Amount: 5% or $6000 in 5 years
Normalized Return on Investment on 6th Year: $2400 (Multiplier: 2X)
6) Invest in Metaverse
Metaverse is going to grow and if you ask me why?
The answer is pretty simple and straightforward. The governance of the real world doesn't apply to the metaverse. In order to buy a piece of land in the real world, you have to go through a shit load of processes, fact checks and obligations (political or local). All of these are eliminated in the metaverse and some of the biggest tech companies are dreaming of a future that is- metaverse. The metaverse ecosystem will gradually take a shape in the next 5 years and transactions will become more popular. These tech platforms will continue to each money as brokers while smart investors will climb through the ladder. In fact, all the industry segments are betting on metaverse because of the new opportunities.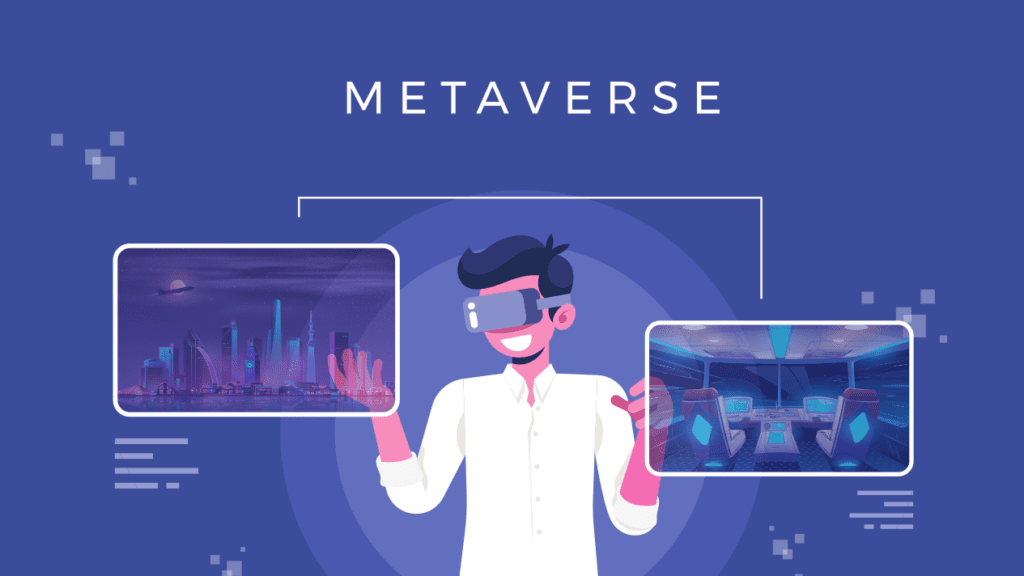 Investment Amount: 5% or $6000 in 5 years
Normalized Return on Investment on 6th Year: $3600 (Multiplier: 3X)
7) Crowdfunding a Project with Your Friend and Family
3-to 4 of your friends or family member can come together and can set up an evergreen business like a coffee shop, cloud kitchen, bakery, or catering. There are many disruption-free business models which can give you good ongoing returns, let you build a brand and also do something interesting alongside. It's always good to have a side project running on with your friends or family which assures fixed monthly returns.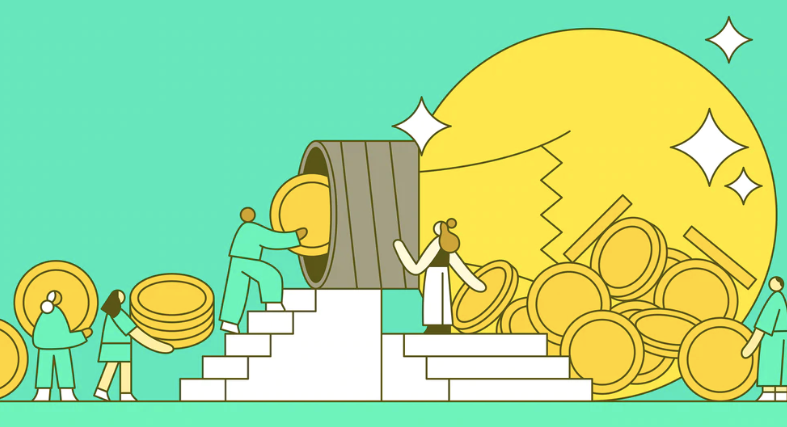 Investment Amount: 10% or $12000 in 5 years
Normalized Return on Investment on 6th Year: $5000 (Multiplier: 2X)
8) Invest in TAX CDRs and Fixed Deposits
Tax CDRs and fixed deposits will have the lowest interest rate but are guaranteed investments and thus I would always recommend securing a good percentage of your money in such investments for a piece of mind. They come under the umbrella of save investments and are recommended. That's all.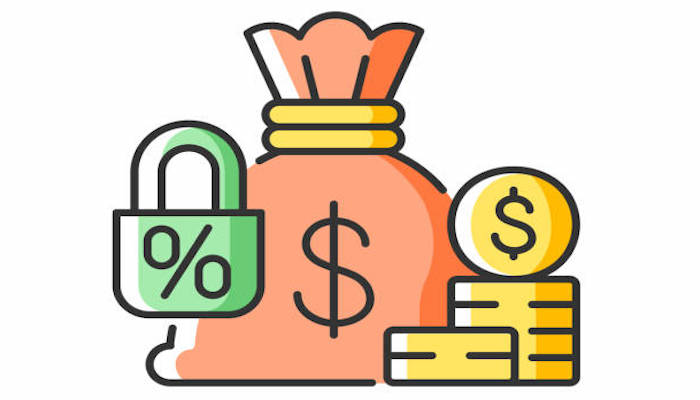 Investment Amount: 20% or $24000 in 5 years
Normalized Return on Investment on 6th Year: $6500 (Multiplier: 1.4X)
9) Invest in Your Business
Any business which you can run alongside your regular work can give you good returns. Usually, businesses have a profit margin of 30% and above and this is something which you should definitely consider. Amazon FBAs and drop shipping are some of the business models which need some skills during setup and can later be managed on autopilot with some staff taking care of the daily chores. Having a salon franchisee or some other franchisee can also be a safe model. You are investing 30% of your capital here.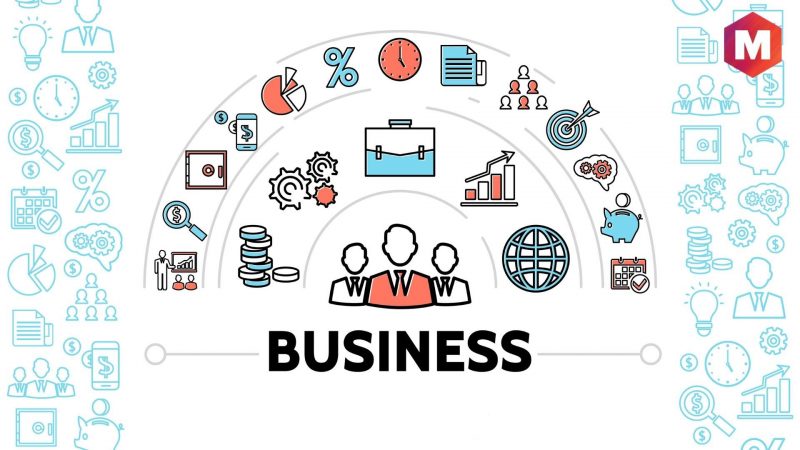 Investment Amount: 30% or $36000 in 5 years
Normalized Return on Investment on 6th Year: $15000 (Multiplier: approx 2X)
A Look at Your Investment Portfolio
Now, if you take a look at your investments, 60% of your investments are safe and self-owned. 15% of your investments are into new digital assets and the remaining 25% of the investments are on what most people are already investing in.
Returns on Your Investment: 6th Year Onwards is $50,000
If you add the returns, you will make close to $50,000 a year from the 6th year onwards. If you reinvest for the next 5 years, you will be making $100,000 from the 11th year onwards. So, if you start at 30, then at your 40th year you will have a yearly backing of $100,000. Now that's a good amount of money which can be invested in tangible real estate and other assets. This is the point from where you should start building your second home or retirement home.
Start Building Your Real Estate and Retirement Home: Now
A real asset is a real asset. Your investments should come down to something solid that you can always cash out irrespective of dire situations. Owing a retirement or a second home by your early 40s is what you should always be focusing on. However, you need to start travelling once you are in the age bracket of 25-30 in order to first choose your favourite retirement city- a city where you would really enjoy living.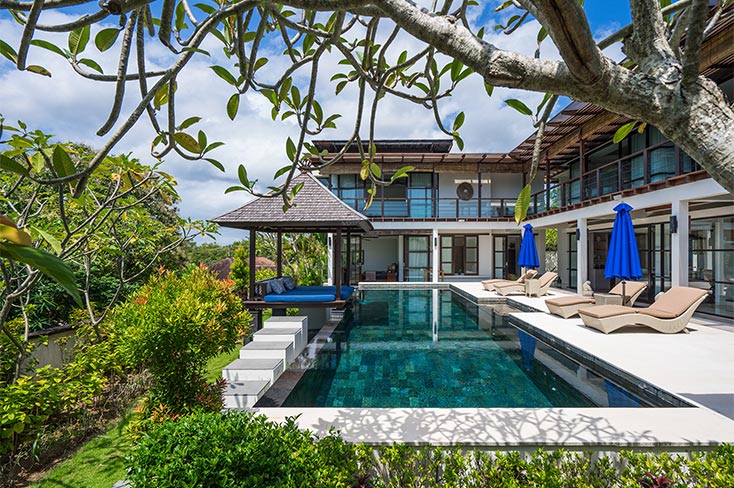 Your retirement home can host Airbnb guests. It can also boast of a beautiful cafe and a pretty laidback area to celebrate the birthdays of your folks. This ensures your money is not staying idle and is rolling as fresh investments. Ideally, managed Airbnbs can be pretty lucrative.
Invest in Dubai Real Estate
Real estate investments can give you good capital gains. Dubai has the highest rental returns when it comes to real estate investments. You'll have your own property in Dubai which you can rent out and expect an 8-10% return on a yearly basis (plus a yearly rental appreciation). Also, Dubai will continue to be a major industrial hub, thereby making your investment value grow over time. Buying a studio apartment in Dubai is not really a bad idea!