Lush valleys, snow-capped mountains, holy cities, vibrant culture, delicious food, and rich history, are but a few surprises for senior citizens and ex-pats planning to live their post-retirement life in North India.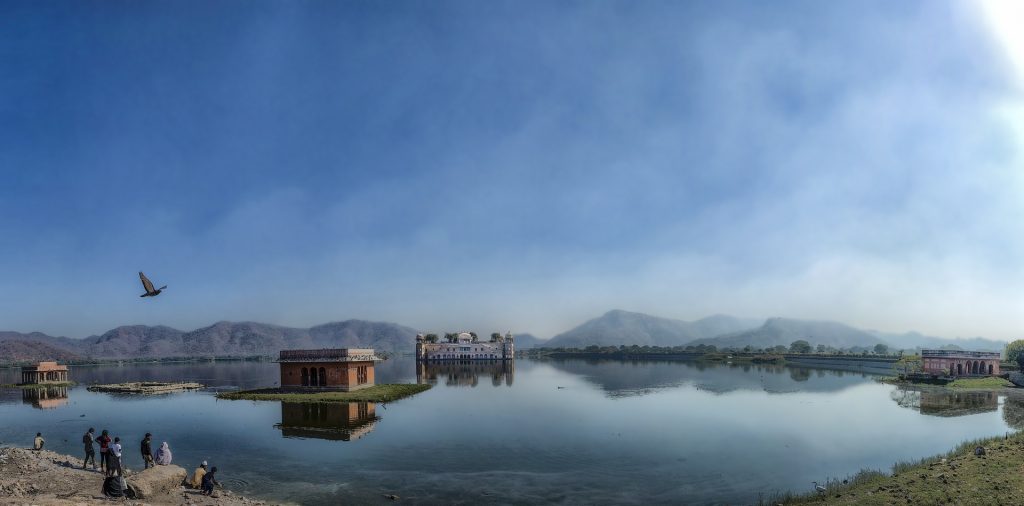 Retirement life is the ultimate honey you reap after spending decades as worker bees. The perfect destination can set you up for a long time of fun and serenity if you plan well. Among pensioners, not everyone wants to retire and live out his/her days staying in, sipping on chamomile tea and religiously reading the news every day. Nowadays, you can witness an elderly couple at a bar, exploring the nightlife, hogging in a restaurant, trekking on the foothills of a mountain range and dancing their hearts out at a local club. Each person is different. Hence choosing the perfect place which suits your lifestyle and post-retirement needs is vital. Here we have some of the best places in North India where senior citizens and ex-pats can retire to. So, plan your post-retirement life in the perfect place!
Why should you consider retiring in north India?
Since India basks in its diversity, you will find that the Northern part stands in stark contrast to the South in food, culture, language and lifestyle. However, every chuck of this land comes with its own ability to awe and amaze. If you are planning to live in Northern India, especially if you're an ex-pat, get ready to treat your five senses to a variety of ecstatic experiences. Here's a quick list of places well-suited for pensioners to explore and stay.
1. Chandigarh: Best City to Live and Retire in North India
At the top, we have Chandigarh, with clean roads and happy people; it is the most well-planned city in India. A beautiful blend of history, culture, nightlife, and warm people, Chandigarh is the most sought-after place to retire.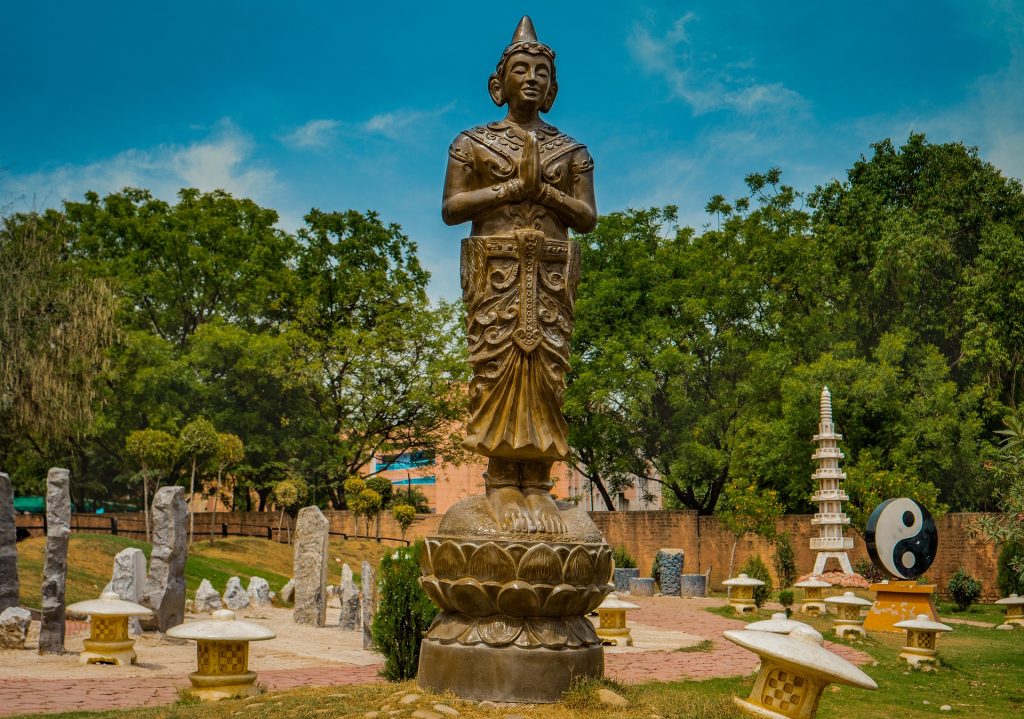 Reasons why Chandigarh is among the best places to retire in North India:
Cost of Living: Affordable residential options are available thanks to local areas where land is cheaper. Rent is considerably lower than in Bangalore; for a 2BHK, it ranges between 15k to 30k, depending on how reasonable or expensive the area is.
Traffic: Controlled traffic and pollution have caused nature to thrive in the city; hence every residential area and sectors have either water fountains or parks in and around it.
Safety: It is a safe place for women, and the nightlife is entirely secure. The crime rate is low, as well.
Healthcare: Excellent healthcare is provided 24×7 by top hospitals like Fortis, Apollo, and Max.
Transport: Well-connected to nearby cities and towns, the chief being Delhi since a lot of elderlies have their children living in the city. Traveling in and out is effortless, especially to Panchkula and Mohali. Apart from the airports and railways, the city also boasts of two Inter-State bus terminals, which have proved quite convenient for travelers.
Retirement communities: Kartar Ashara and a few other nursing homes are currently active.
2. Jaipur: Best Cultural City to Live and Retire in North India
Lying on the eastern bed of Rajasthan, one of the first planned cities, Jaipur has made its name among the top 5 places to live in North India. This famous 'pink city' is well-known for its wide variety of art, cultural, and heritage projects, which bring tourists flooding in every year. The quality of life in the city gives intense competition to tier 2 cities like Delhi and Bangalore, where economic issues still evidently prevail. Additionally, you will enjoy the pleasant weather, beautiful art festivals, fascinating history, safe nightlife, and delicious Rajasthani cuisine. The incredible bird's eye view of the pink city will show what you've been missing!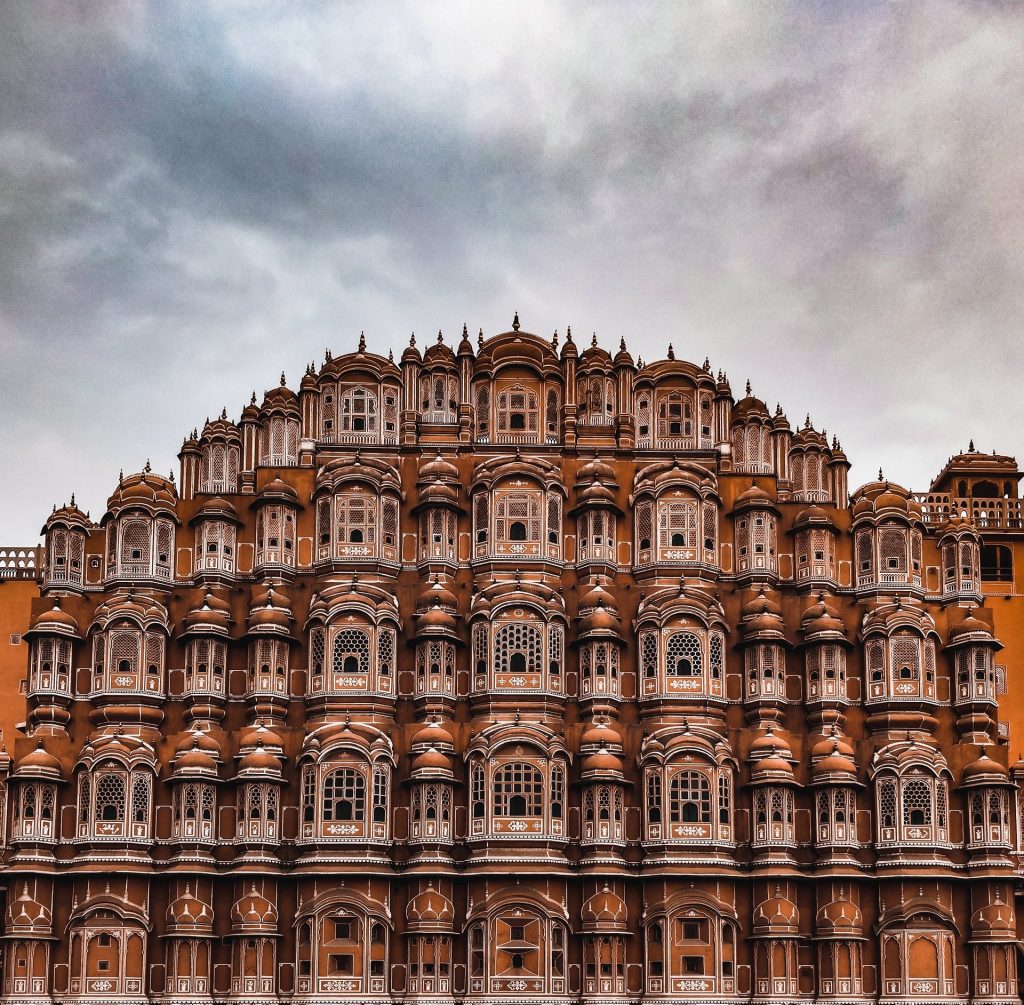 Reasons why Jaipur is among the best places to retire in North India:
Cost of living: Life in Jaipur can vary from cheap to expensive depending on several factors like utilities, area and infrastructure. Rent can range from 9k to 30k. You have a variety of food options at affordable rates, be it at a local shop or restaurant.
Traffic: A serene drive is what you can expect in Jaipur since the roads are wide and spacious. Even on weekdays, you won't find heavy traffic as opposed in major cities.
Safety: The crime rate is considerably low as officials are pretty vigilant. Though nightlife doesn't dominate the city, bars, and pubs and slowly coming up in demand, women in Jaipur feel far safer than in other major metropolitan cities.
Healthcare: Some of the best facilities are available in town due to the growing need among pensioners. A few good ones are HCG Hospitals, Fortis Escorts, and Jyoti Nursing home.
Transport: It is well connected by road, rail, and air both nationally and internationally. You can board cabs, rickshaws, and primarily the metro to move in and around the city.
Attractions: Hawa Mahal, Amber Palace. Jantar Mantar and City Palace are a few places you can visit in the city. Jaipur also has by Ajmer, Pushkar, Jodhpur, Kumbhalgarh, Udaipur, Bikaner, and Jaisalmer surrounding it.
Retirement communities: Ashiana Utsav is the best senior living community in Jaipur. Other decent ones include Jeevan Jyoti, Pushpanjali, and Star Senior Citizen Centre.
3. Lucknow: Best Place to Live and Retire in North India
Lucknow, India's second happiest city will make you believe in people. The epitome of the average person living in this city is decency, culture (Tehzeeb as the locals call it), warmth, and an appetite for good food. Not yet tainted by the rat race of the corporate world, it has its own pace with plenty of time for friends, family, and lots of popular eateries. Art, theatre, local delicacies, colorful bazaars, and communal harmony are some of the winning factors of the city. The home of the Nawabs is a fascinating mix of ancient and modern. Retirees living in Lucknow enjoy its moderate lifestyle, warm companions, rich history, and mouth-watering kebabs!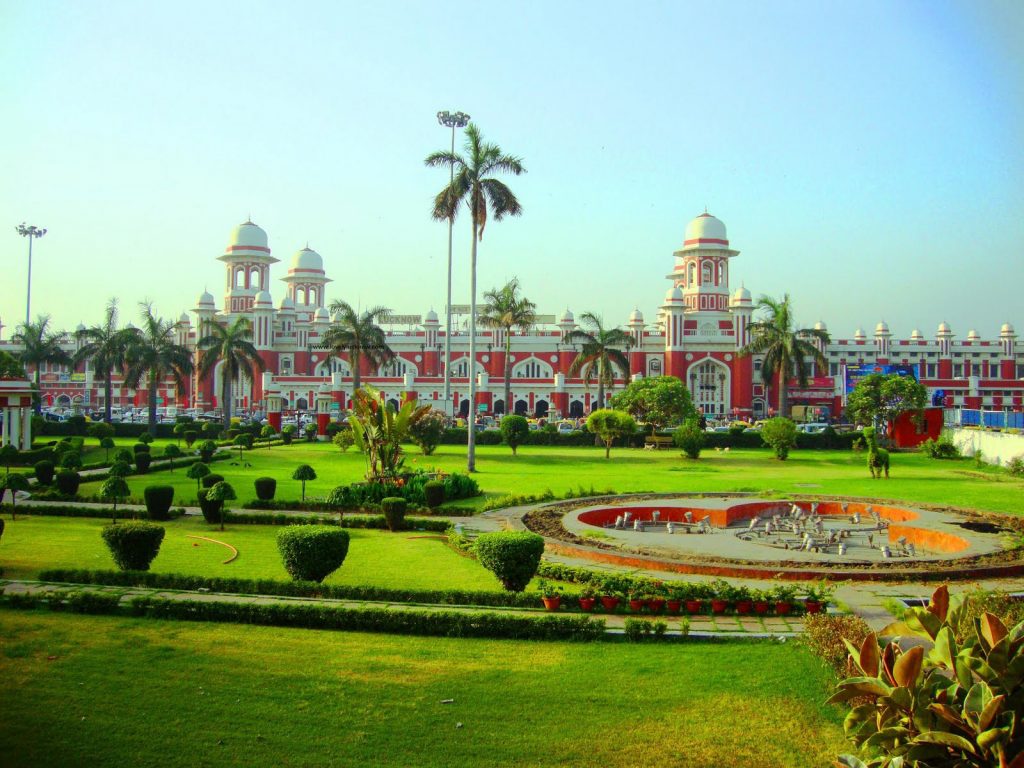 Reasons why Lucknow is among the best places to retire in North India:
Cost of living: Affordable lifestyle is one of the key reasons people choose to stay in Lucknow. Property rates are less compared to metropolitan cities. A 2BHK can cost around 8k to 15k per month depending on the locale.
Traffic: The fusion of old and new poses a few challenges. While roads are well-planned, traffic in old Lucknow is a nuisance. However, the latest metro project is underway to minimize this issue.
Safety: It is the safest city in entire Uttar Pradesh, especially for women, as culture and decency predominate. The era of 'Pehle app' (you first) prevails.
Healthcare: Decent medical facilities and clean hospitals have slowly made their way into the heart of the city. Due to high demand, famous hospitals, including Apollo Medic Super Speciality Hospitals, Mayo Hospital and Sahara Hospital provide advanced medical facilities.
Transport: Well-connected via road, rail and air, the city is also currently working on its first international airport. Metro connectivity from Charbagh to Transport Nagar is still progressing.
Attractions: Bara Imambara, Rumi Darwaza, Janeshwar, Chota Imambara, Ambedkar Memorial Park and more.
Retirement Communities: Once can opt for any of the three best retirement communities, Aastha Health Resort, Samarpan Varishtha Jan Parisar and Chhabi Shanti Dham.
4. Dehradun: Best Hillstation to Live and Retire in North India
A favourite destination among pensioners, Dehradun is the ultimate place where you can enjoy an endless love affair with the mountains. A serene yet convenient lifestyle is preserved with the help of the government, along with a robust infrastructure and comfortable climate. People from Delhi often visit Dehradun to take a break from the daily grind of the city, as it offers lots of leisure activities, sightseeing, and amazing cuisine: 'momo' being everyone's favorite! Senior citizens can find companionship, thanks to the retirees settled here, and the numbers keep growing!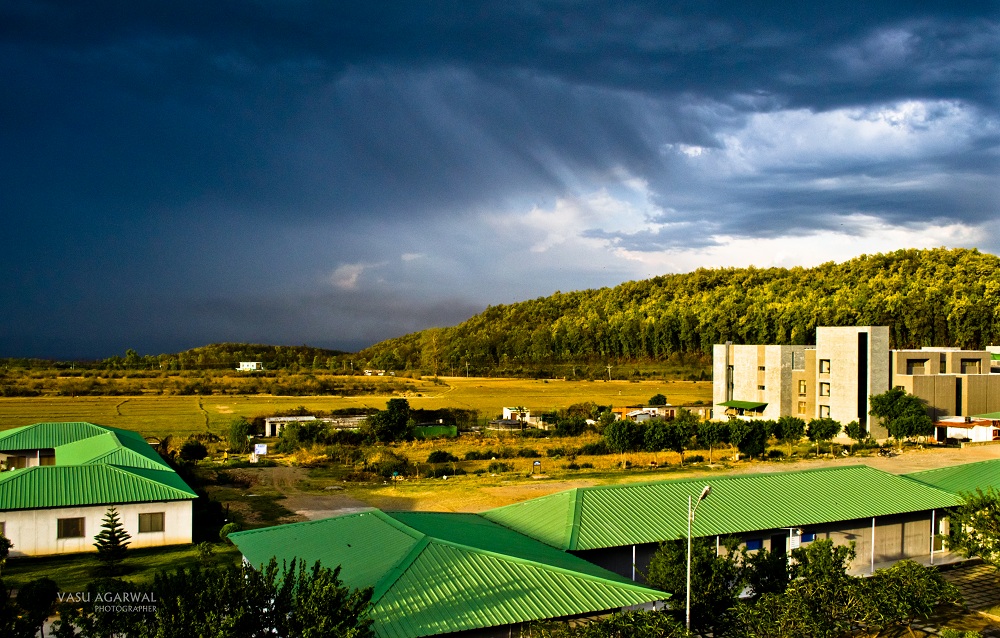 Reasons why Dehradun is among the best places to retire in North India:
Cost of Living: Living expenses have increased in the past few years due to the steady population influx, but is still far cheaper than the nearest metro city. Depending on which part of the town you live, a 2BHK will cost you from 10k to 15k monthly. Whether it's a local eaterie or an expensive restaurant; you can find delicious food everywhere. Cost of utilities depends on where you are situated.
Traffic: Travelling around Dehradun can be chaotic if you are a frequent wanderer. However, traffic conditions are not too bad as any other Indian city and taking a cab is advisable rather than a bus. One should avoid travelling during heavy rains.
Safety: A life of moderation and simplicity makes Dehradun a safe place to live. Women can take a cab at night without any issues.
Healthcare: Adequate options for healthcare services are available. Furthermore, you can go for high-end hospitals for alternative medicines, yoga or even Ayurveda therapy. Some of the major hospitals include Max Super Speciality Hospital, Doon Hospital, Synergy and Kailash Hospital.
Transport: Well-connected by road, rail, and air. It is close to hill stations like Mussoorie and Dhanaulti and the holy cities of Haridwar and Rishikesh. Elderlies should opt for cab rides within the town as most of the city buses are unhygienic and rashly driven.
Attractions: Robber's Cave, Sahastradhara, Tiger Falls, Mindrolling Monastery, Lacchiwalla and more.
Retirement Communities: Antara is the best retirement space here along with Windlass Golden Residencies and Eden, a Senior Living and Wellness Project
5. Rishikesh: Best Spiritual Place to Live and Retire in North India
Rishikesh attracts retirees and spiritual aspirants from all around the world. Moreover, Yoga is central to the city's charm and a popular subject taught in schools. Situated on the foothills, it has a lot to offer in scenic beauties and excursions. Senior citizens find its peaceful and live a fulfilling life, sipping on coffee with a view of the hills and the Ganges before them. Nightlife and liquor are not a common sight, but you can find good beer in a few restaurants during supper time.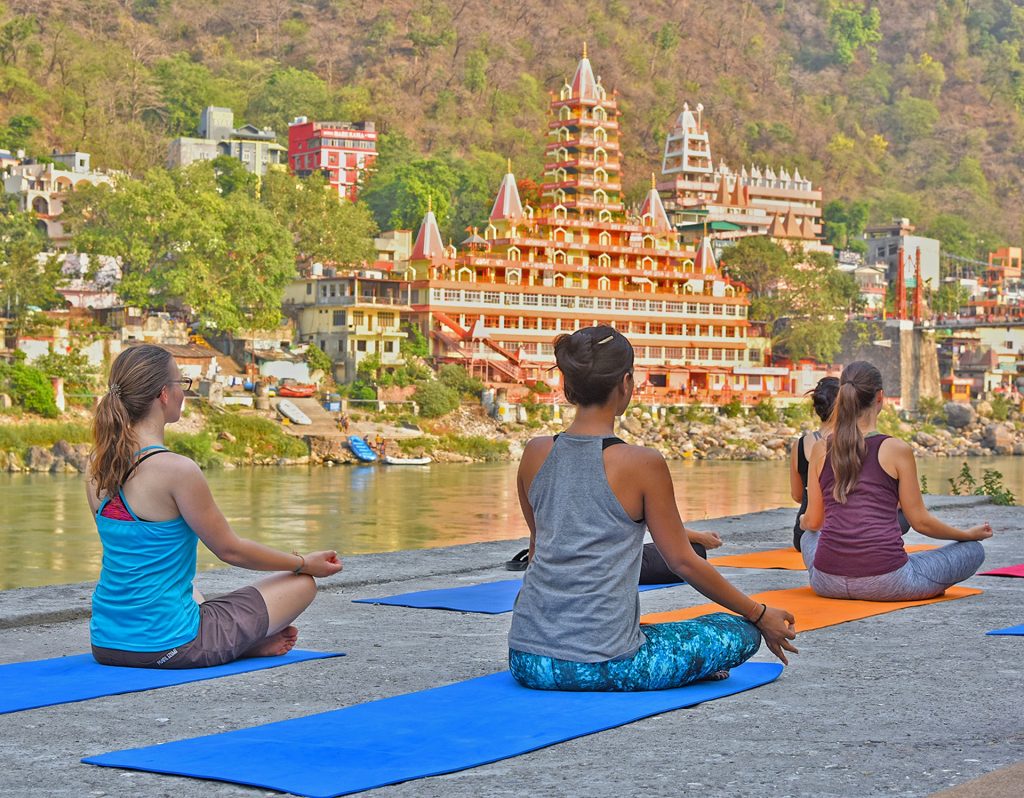 Reasons why Rishikesh is among the best places to retire in North India:
Cost of Living: It is all about simplicity here, as a result of which people not looking for a posh living can easily survive on 10k to 12k for rent and food.
Traffic: Moderate traffic is a common sight, but the roads are less busy during rainy days
Safety: Very safe for locals, especially for women. Tourists or ex-pats, however, need to be cautious of being duped.
Healthcare: Thanks to commercialization, affordable healthcare facilities are thus available in hospitals like AIIMS. Other decent facilities are Nirmal Ashram Hospital and John Surgicals.
Transport: The nearest airport to Rishikesh is Jolly Grant airport at Dehradun. However, it is well-connected to other cities via rails and roads. Rickshaws and buses are available in every corner to move around the city.
Attractions: The Beatles Ashram, Shivpuri: Camping by the river, Neelkanth Mahadev Temple, Triveni Ghat: popular for its evening Aarti, Neer Gah Waterfall, and more
Retirement Communities: Shree Yoga Ashram and Sanidhya are a couple of known retirement homes in Rishikesh. More senior housing projects are currently underway.
India's Northern states are a unique blend of colors, smells, and tastes. While some places are bustling with energy, other parts have a more laid-back vibe. Retirees are sure to find the perfect spot among the areas mentioned above for a comfortable yet adventurous post-retirement life.