The land of Kerala is a cultural prize that will win you over. 'Gods Own Country' has a unique style and great personal charm, which goes beyond the common conceptions of what South India looks like to people who do not live here.
India is incomplete without spices, filter coffee, dosa, coconut trees, heritage temples, colonial influences on the southern coasts and popular drive in-beaches. Due to the high rate of literacy and general well-being, it is one of the most liveable states in India for pensioners. Elderlies who want to experience the laid-back vibe given off by most of the South Indian cities can stay here quite comfortably. Moreover, a reasonable cost of living, safety and a wholesome lifestyle make these the best places to Retire in Kerala.
Best Places to Retire and Live in Kerala
Here is a list of the best places where you can retire and live in Kerala.
1. Kozhikode or Calicut: Best Historic Place to Retire and Live in Kerala
The 'land of spices', Kozhikode was initially used as a trade hub by the Portuguese. Ranking among the top 10 cities in the Ease of Living Index, the city is affordable with decent infrastructure and adequate opportunities for amusement.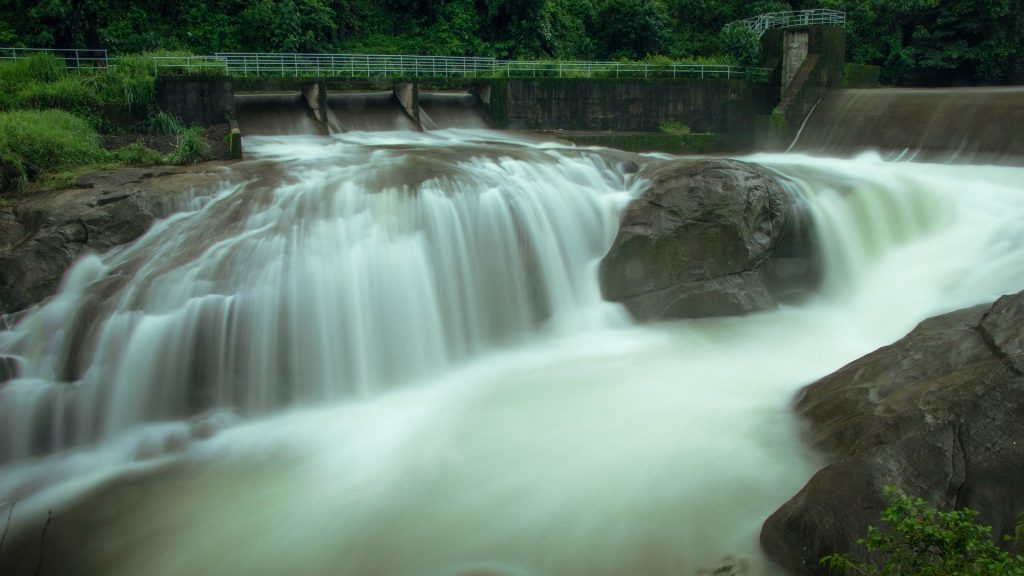 Reasons why Kozhikode is among the best places to retire in Kerala:
Cost of Living: Apartment rates are quite affordable, and land rates are likely to increase, which is why locals suggest buying rather than renting. Furthermore, one can experience authentic Malabar cuisine at low prices from local eateries or restaurants. Utilities and recreation costs may vary from place to place
Traffic:
Safety: Quite a safe place to live in as people are humble and well-behaved. Auto drivers are less likely to cheat, and women are equally respected.
Healthcare: The city has many multi-speciality hospitals like Aster MIMS Calicut, PVS Hospital Pvt Ltd, Fathima Hospital. Known for its Ayurvedic heritage, there a lot of alternative medicine and therapies provided as well, for example in Edhini Ayurveda Hospital.
Transport: Kozhikode is well-connected by road and rail to other cities, and one can find alternate options to travel in and around the city. Pollution is quite less owing to cleanliness and dense greenery.
Attractions: The Kappad beach is quite famous for being the land where Vasco Da Gama first landed in 1494. Other popular places and attractions include Tali Temple, SM Street for shoppers, HiLite Mall, Sargaalaya, Beypore Beach, Vayalada in the mountains, Kakkayam Dam and more.
Retirement communities: Satsang-Privileged Retirement Homes, Tharavadu,
2. Thrissur: Best Place to Live and Retire in Kerala with Nature's Beauty
Thrissur is well-suited for retirees who want to live life in tranquillity amidst well-meaning people, nature's beauty and lots of temples and churches. Moreover, it is an ideal city in terms of affordability and safety.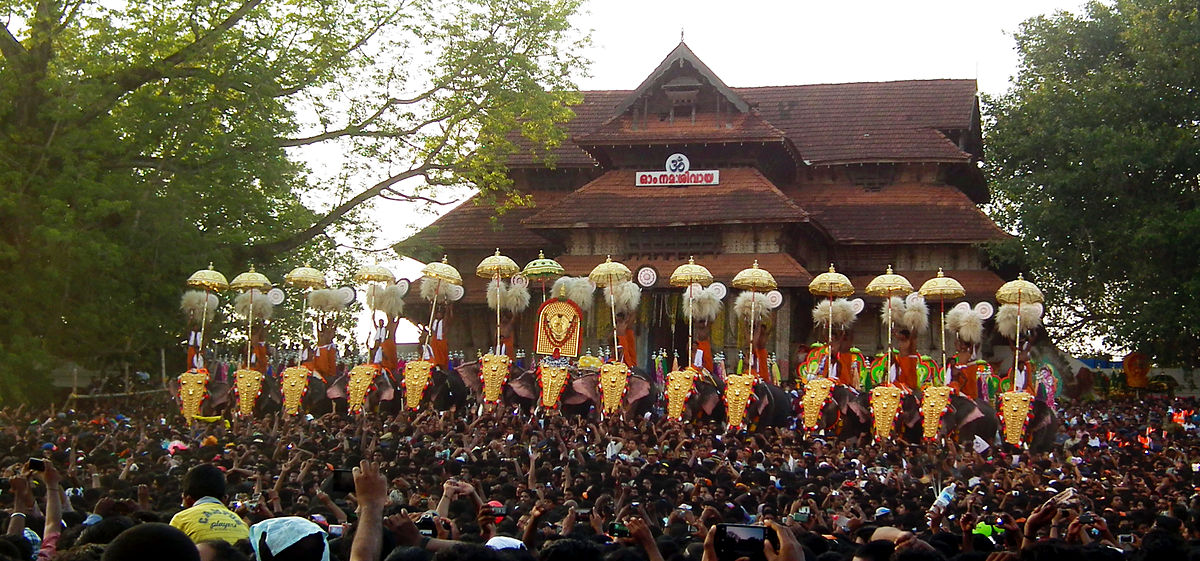 Reasons why Thrissur is among the best places to retire in Kerala:
Cost of Living: Affordable apartments and villas are available for buying as well as rent. A 2BHK can cost anywhere between 10k to 30k depending on the area and community
Traffic: This can be a nuisance for the regular traveller as traffic is a part of life in this city because of unkempt roads. However, if you are living in a community, all essentials can be found within walkable distance.
Safety: The city is quite safe, especially for women as most of the areas have temples and churches laden roads, which are overseen by law officials.
Healthcare: St. Joseph hospital, Saroja Multispeciality hospital, Jubilee Mission Hospital and Ansar Hospital are a few of the many private facilities to get advanced medical care.
Transport: Thrissur has road and rail, but the nearest airport is 50kilimeters away in cochin. For public transportation, private and state buses, taxis and autorickshaws are available.
Attractions: Among the best places to visit are Athirapally Falls, Vadakummnathan temples, Shakthan Thampuran Palace, Thrissur Zoo, Chavakad Beach and Basilica of our Lady of Dolores.
3. Thiruvananthapuram: Best Place to Live and Retire in Kerala
The cultural hub of Kerala, Trivandrum or Thiruvananthapuram, packs religious significance with a large number of sacred sites and museums. Cleanliness is close to Godliness in this city with almost no traffic and pollution. Due to this, Kerala's greenest and cleanest city combined with ample healthcare facilities is an appropriate place for our average retiree to live.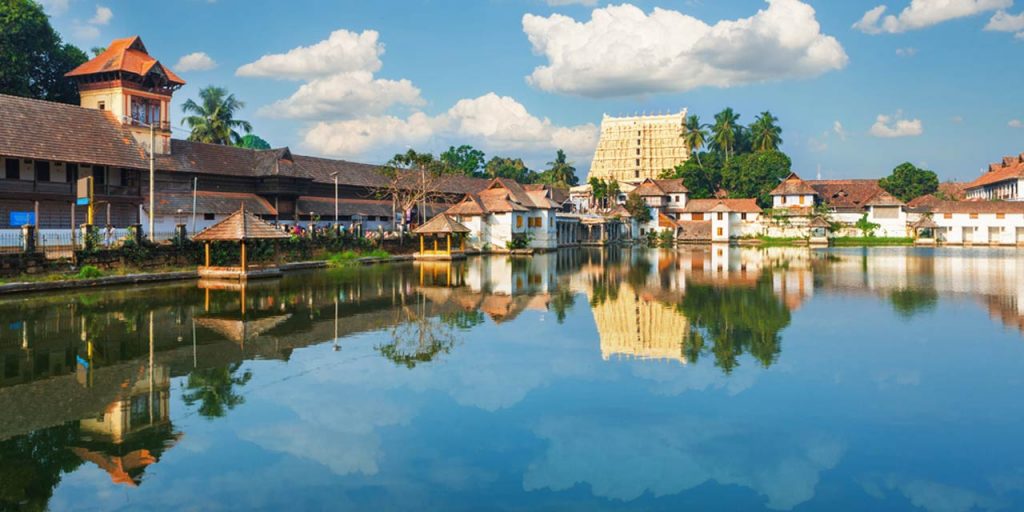 Reasons why Thiruvananthapuram is among the best places to retire in Kerala:
Cost of Living: Affordable home rentals are available. A 2BHK can cost between 10k to 30k depending on the area. Street food and multicuisine restaurants are hard to find; hence people eat at hotels or cook at home.
Traffic: The city has almost no traffic. Therefore, transitions are smoother and more efficient than in any other place in Kerala
Safety: Itis quite safe in public places but locals, especially tourists, are careful while travelling in isolated parts at night. Locals are quite conservative in their attitude. Hence one has to dress Indian-like while visiting temples. Taxi drivers often try to rip off tourists; hence caution needs to be maintained. Carrying an insect repellent is necessary for the entire Kerala including Thiruvananthapuram due to its erratic rains.
Healthcare: The best in Kerala, Trivandrum has many necessary healthcare facilities which have catered to the needs of many senior citizens. The city has a regular influx of Medical Tourism. Some of the best Hospitals are Ananthapuri Hospitals & Research Institute, Chaithanya Eye Hospital & Research Centre, KIMS Hospital, Kerala Institute of Medical Sciences and Cosmopolitan Hospital
Transport: Trivandrum has excellent connectivity by train and is home to one of the three international airports in Kerala. Locals within the city commonly travel in busses, taxis and autos.
Attractions: Nature lovers and historic geeks will have a great time on the streets of this city. Some of the best places to visit are Padmanabhaswamy Temple, Neyyar Dam and Wildlife Sanctuary, Poovar Island, Kanakakunnu Palace, Agasthyakoodam peak and more
Retirement Communities: Since a lot of pensioners migrate to this holy city, specific well-established communities have cropped up over the years. Green Royale Retirement Living and Alive LifeSpaces are popular choices among others.
4. Kochi: Best Coastal City to Live and Retire in Kerala
A vibrant city located in coastal Kerala, Kochi was once a trading seaport for spices. Rich in European, Dutch and British influences, it has retained an exotic reputation through its architectural heritage. Tourists love Kochi, and most of them have settled here over the years. It is Kerela's financial and industrial capital; hence the influx of the working class has increased. Retirees will enjoy the pristine beaches, reliable healthcare, affordable living, and fantastic food.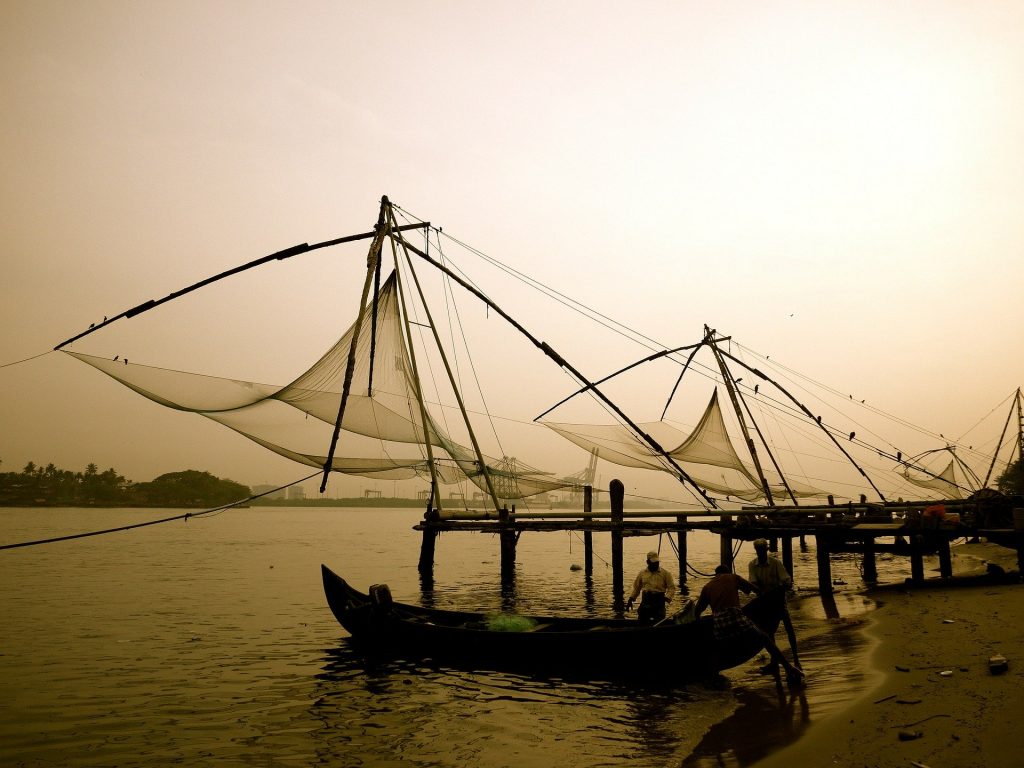 Reasons why Kochi is among the best places to retire in Kerala:
Cost of Living: A semi-furnished 2 BHK will cost around 10k to 15k depending on the luxury and utilities you want. Hygienic food is available in local eateries as well as expensive restaurants. If you wish to live a simple life or a luxurious one, Kochi has something for everyone.
Traffic: Traffic has significantly reduced since the Metro construction. Even so, on weekdays during office hours, one might face a reasonable amount of traffic
Safety: Quite safe as any other city in Kerala. One should follow general guidelines for security, for example, try to avoid carrying valuables in deserted areas, or travelling alone at night.
Healthcare: This city has the best healthcare facilities in Kerala. Lakeshore Hospital & Research Center, Amrita Institute of Medical Sciences, Medical Trust Hospital, Lisie Hospital and Ernakulam Medical Center are a few top medical infrastructures.
Transport: Well-connected by air, road and rail. Locals use buses and taxis to get around the city
Attractions: Mattancherry Palace, Jewish Synagogue, Chinese fishing nets, Willingdon Island, Marine Drive and Santa Cruz Barbara are the top attractions to visit.
Retirement Communities: Graceland and Bless homes are the two well-established active retirement communities in Kochi. One can easily find more affordable options if required, as more such communities are coming up in the city.
5. Ernakulam: Best City to Live and Retire in Kerala
Once the capital of Kochi, Ernakulam is a commercial hub for travellers from around the world. Thus, the bustling hustling district takes centre stage in Kerala tourism with its temples, mosques, churches, water sports and bird sanctuaries. It is a well-established metropolitan city; hence proper healthcare and utilities are readily available. For the retiree who is still a traveller at heart, Ernakulam provides ample adventures.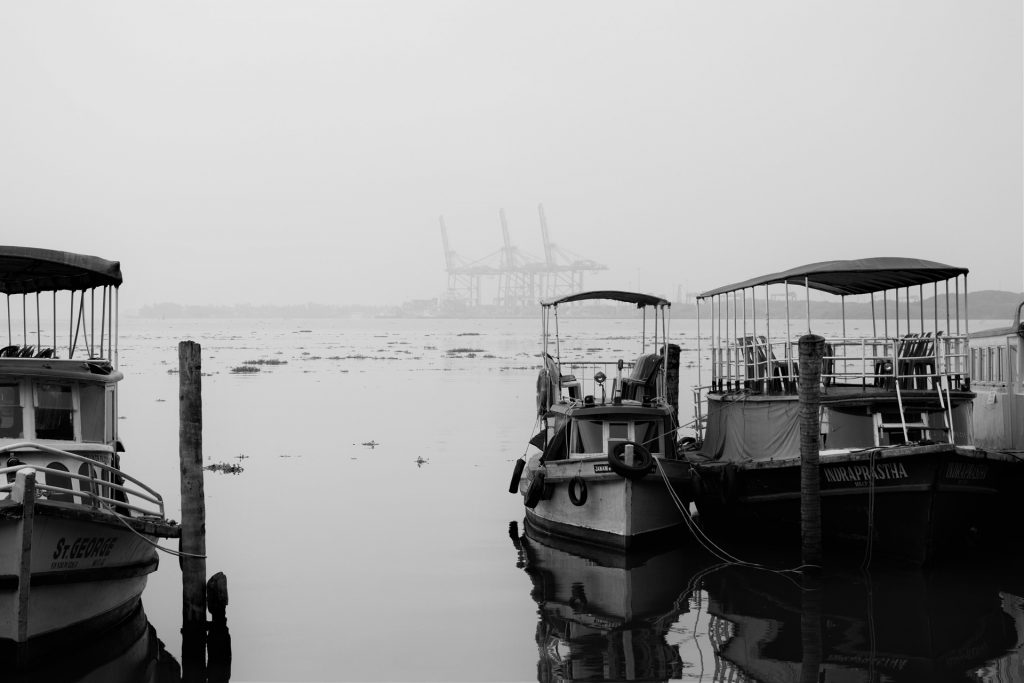 Reasons why Ernakulam is among the best places to retire in Kerala:
Cost of Living: Affordable for all classes. A 2BHK costs from 10k to 25k depending on your budget. Many local eateries serve good food as well as restaurants and hotels that serve good food.
Traffic: People face heavy traffic during peak hours, but since it's a metropolitan city, everything is available at walking distance.
Safety: As safe as Kochi, tourists should practice proper safety guidelines such as, not travelling alone at night with valuables.
Healthcare: Being close to other major cities in Kerela, this city has appropriate medical facilities available. Ernakulam Medical Centre, Amritha Hospital, Medical Trust Hospital, Lakeshore Hospital and Research Centre and Sunrise Hospital are among many healthcare infrastructures.
Transport: Ernakulam is a cosmopolitan district; hence it is well bridged via road, rail and air. Locals travel via buses, taxis and autos withing Ernakulam
Attractions: Fort Kochi, Marine Drive, Bolghatty Place, Cherai Beach and Dutch Cemetary are the top attractions you can visit.
Retirement Communities: Same as Kochi
6. Muvattupuzha: Best Town to Live and Retire in Kerala
A small-town living in its old glory, Muvattupuzha was formed by the joining of three rivers, which it is is divided by a concrete bridge. It is rapidly growing as an urban centre in central Kerala, where a peaceful low-key life by the river awaits the average retiree, packed with greenery, paddy fields, and an easy route to any part of Kerala, with Kochi being just 36 kilometres away. Additionally, over the years, Christians, Muslims, Syrians and Hindus have settled here, giving the town a cultural blend and communal harmony.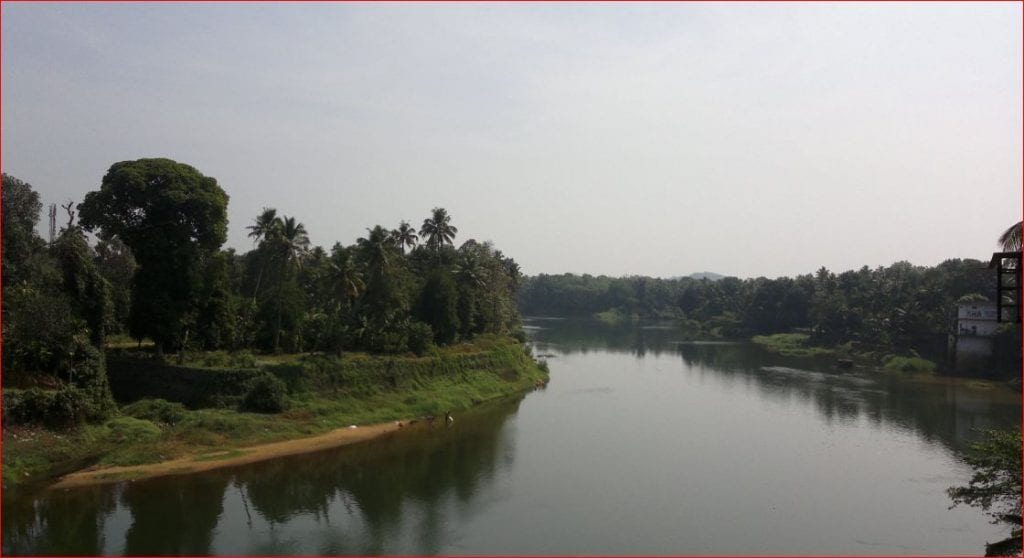 Reasons why Muvattuzhapu is among the best places to retire in Kerala:
Cost of Living: Cheap accommodation is readily available with 8k to 12k for 2BHK on rent. A combination of cultures offers a variety of healthy food as it is a major agricultural town. Due to this, one can have a hearty lunch and dinner at family restaurants.
Traffic: Minimum traffic as the city is a route to other parts of Kerala. Rapid urbanisation might make this worse, but overall, it is entirely free of heavy traffic and pollution.
Safety: Quite safe for orthodox families. The cultural mix has given rise to tolerance, but caution needs to be maintained primarily by outsiders settling here. Heavy rains followed by floods have become common since Muvattupuzha is close to three rivers. It is advisable to choose accommodation appropriately after an inspection.
Healthcare: Urbanisation has helped raise the bar for medical excellence and being close to Ernakulam and Kochi, the town has easy access to better infrastructures as well. Nedumchalil Trust Hospital, Sabine Hospital and Research Centre, Nirmala Medical Centre and St. George Hospital are good options for advanced medical treatments.
Transport: Though the owner doesn't own a railway station or airport, it is accessible from other cities by railway and bus. The closest airport is Kochi International Airport, from where one can take the road to Muvattupuzha.
Attractions: There are plenty of scenic beauties to look forward to during relatively calm weekends. You can visit Areekkal WaterFalls, St. George Jacobite Syrian Orthodox Church, Mayiladum Para, Kochareekkal Caves and Kunnackal paddy field.
Retirement Communities: For a resort life, one can opt for Graceland, which is the nearest top retirement community. For other options, you can have a look.
7. Kottayam: Best Tourist Place to Live and Retire in Kerala
Kottayam has become an increasingly popular settlement among ex-pats and pensioners from India and abroad. Life can be both luxurious as well and humble in this city. Known by the southern citizens as the 'land of letters' for its advent of Malayalam newspapers, Kottayam feels like a tourist spot, with its hilly terrain, rubber plantations, fantastic food and greenery. It is also the first district in India to receive 100% literacy.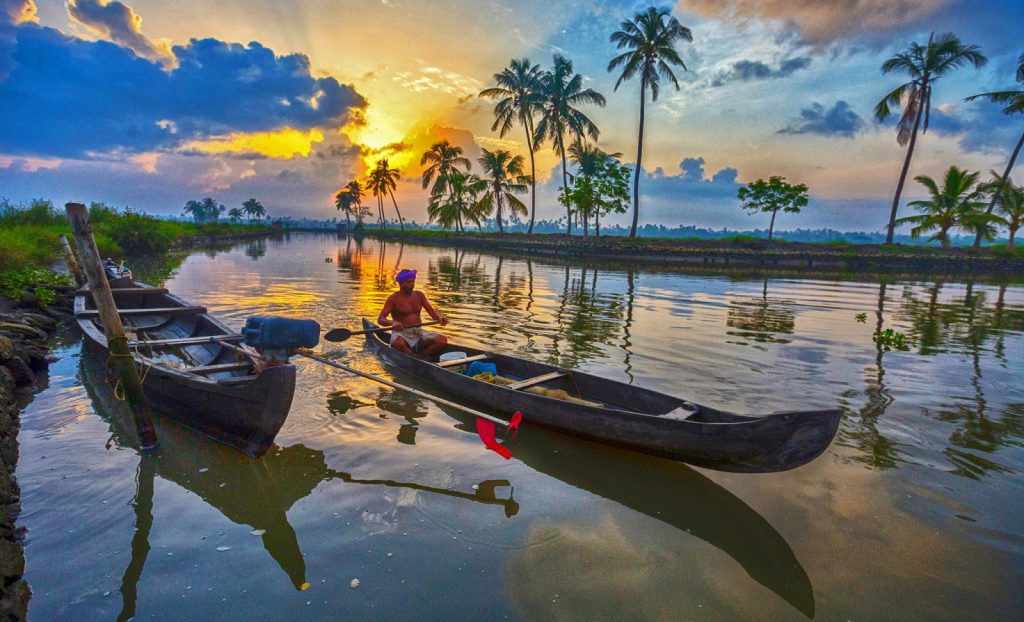 Reasons why Kottayam is among the best places to retire in Kerala:
Cost of Living: Recently, the demand for luxurious flats and apartments have grown in the city. However, there is something affordable for every class; for example, a 2BHK can cost you from 5k to 20k.
Traffic: Congested traffic during peak hours is a high possibility. The city roads are on the way to other nearby districts; hence it can be a nuisance to travel during weekdays.
Safety: It is quite safe in most of the neighbourhoods due to the low crime rate.
Healthcare: Kims Kottayam, Amba Ayurveda Hospital, Chamundi Hill Palace Ayurveda Retreat and Kottathil Ayurveda Hospital are among the top healthcare facilities available. Furthermore, for advanced medical treatment, elderlies might have to travel to more urban areas.
Transport: State-run buses, taxis, and rental cars are available to move in the city. The nearest airport is in Kochi which is 80 kilometres from the town. The railway station is about 2 kilometres away.
Attractions: Vaikom Mahadevi Temple, Elaveezhapoonchira, Illikkal Kallu, Marmala Waterfall and Mango Meadows Agricultural Theme Park are a few attractions you can visit
Retirement Communities: Travancore Foundation and Golden Years near Kottayam are the only luxury senior living communities available.
Kerala is known for its diversity, scenic landscapes, fantastic food, renowned healthcare, vibrant culture and overall wholesome lifestyle. Progressiveness and humility go hand in this city; hence people tend to flock and settle here for a part of their lives. So start planning your post-retirement journey in one of the most sought after places to live in South India.