Looking for the best place to live in Nigeria? Read this post till the end to find your destination.
Nigeria is home to numerous kingdoms and tribal groupings. Nigeria obtained independence from the British Empire in 1914. This nation is also referred to as the "Giant of Africa" because of its enormous population and economy. Nigeria is the most populated nation in Africa and the seventh most populous nation overall. There are 500 different tribes living there, each of which has its unique language and culture.
Read on to find the best city to retire in Nigeria.
Table of Contents:: Summary
hide
Why Live and Retire in Nigeria?
Here are a few factors which can help you decide if you want to live in Nigeria:
Daily Life and Social Customs
Nigeria's thriving popular culture includes significant modifications to inherited traditions and adaptations of foreign ones. Except when Islamic law forbids it, alcoholic beverage establishments are present everywhere. The larger cities have hotels and nightclubs as part of their architecture. The middle-class and lower-class populations of metropolitan areas enjoy going to the movies, which primarily include Indian and American productions. Although their use is reliant on the presence of electricity, radio, television, and other home entertainment options (such as recorded music and films) have also seen growth in popularity.
The family is the main institution, whether it is located in an urban or rural setting. Families come together to celebrate weddings and births. The family usually comes together during funerals. Funerals for non-Muslims are sometimes postponed for a month or more so that all the family members may make travel arrangements because so many Nigerians reside outside of the nation.
Food
Food has a significant role in Nigerian culture. The most common sources of protein are beef, chicken, goat, and seafood. Food can vary widely due to the many various cultures and geographical areas. In the southern regions, a variety of soups made with vegetables like okra and meat or fish on a base of red pepper, tomatoes, onions, and palm oil are created. Egusi (melon) seeds can be added to soups to thicken them. The soup is served with iyan (yam paste), gari (ground cassava), or plantains. The majority of the population consumes rice, and the northern regions also consume significant amounts of millet and wheat. Root vegetables and beans are common foods. Onions, palm oil, and chilies are used to flavor a wide variety of foods.
Nigerians observe several holidays all over the year, such as Independence Day (October 1), Workers Day (May 1), as well as several Christian and Islamic festivals.
Art
Nigeria has a strong artistic culture that includes both traditional and modern art. Nigerian painters have created works of art that are renowned around the world, including the realistic figures built at Ife and the bronzes created for the monarch of Benin. Some of the earliest sculptures from sub-Saharan Africa still in existence are the terra-cotta statues of the Nok. Three kinds of art created in pre-colonial Nigeria include ikenga (personal shrines) and ekpe figures from the Igbo in eastern Nigeria, as well as ibeji (twin) statues from the Yoruba in central Nigeria. While many artists continue to work in these traditions, there are also a lot of more modern artists that fuse African and Western traditions.
One of the first of these was Ben Ewonwu, who created sculptures and oil paintings. Ewonwu created a statue of Queen Elizabeth II in bronze for the Nigerian House of Representatives in Lagos to honor her 1956 visit to the country. The Nsukka group, which was founded at the University of Nigeria in Nsukka in the early 1970s and included Uche Okeke, Obiora Udechukwu, Chike Aniakor, El Anatsui, Ada Udechukwu, Tayo Adenaike, and Olu Oguibe, is another group of Nigerian musicians. The artists' Twins Seven-Seven (Prince Taiwo Osuntoki), Muraina Oyelami, Bisi Fabunmi, Rufus Ogundele, Tijani Mayakiri, and Ademola Onibonokuta are all part of the Oshogbo movement, which was established in the early 1960s.
Music and Dance
Nigerian culture is heavily influenced by music and dance, with distinct traditions belonging to each ethnic group. Various flutes, xylophones, wooden clappers, trumpets, musical bows, and drums come under the category of traditional instruments. Leaders are honored with music, which is also utilized to accompa­ny public gatherings, festivals, weddings, funerals, and storytelling. The Edo of the kingdom of Benin once made a distinction between urban music, which was performed in the palace, and simpler music, which was played in the countryside.
There are many different types of dance, including Ishan stilt dancers who twist themselves in the air while wearing colorful costumes, the Tiv dance known as ajo, which is performed by male dancers in pairs, and groups of women who perform the dance known as icough while writing songs about existing events. Dance for the Ubakala demonstrates their guiding principles, aids in conflict resolution, and brings about transformation. Dancers from the Ekiti Yoruba culture only do ceremony dances due to the weight of their head masks. The Hausa classify their dances as either social dancing or ceremonial borii dances since they do not view dancing as an art form.
Nigerian contemporary music, which fuses Western pop songs with native styles, has been disseminated all over the world and has had a significant impact. Other notable musicians include the politically divisive Fela Anikulapo-Kuti, whose music is typified by brief songs and lengthy instrumental works, and King Sunny Ade, who played in the juju style, which blends the sounds of numerous guitars, voices, and talking drums. Each performer put together a sizable ensemble that included a horn section, several different drummers, and numerous guitar players.
Cultural Institutions
Nigeria is home to numerous national museums, most of which are located in major cities and state capitals. Both the National Theatre and the National Library of Nigeria are in Lagos. The Universities of Ibadan and Nigeria (NsukkaInstitutes )'s of African Studies have made significant contributions to rekindling interest in traditional folk dancing and poetry.
The Sukur wider culture in Adamawa state, which offers a look into the Sukur people's past, and the Osun-Osogbo Sacred Grove, a woodland with multiple shrines and artistry in honor of the Yoruba deity Osun, are examples of physical characteristics with cultural value. In 1999 and 2005, respectively, these locations received UNESCO World Heritage Site designations.
Sports
Wrestling was a pre-colonial activity that served as a means of demonstrating social and personal rank and distinction. Early in the twentieth century, athletics (track and field), tennis, boxing, and football (soccer) were introduced to Nigeria by British colonizers. These activities were propagated by mission schools, railroads, the armed services, and the colonial administration. The Nigerian government exploited domestic and international athletic events after the country gained independence in 1960 to promote a feeling of national character among the many ethnic groups and to obtain international recognition.
Nigerians are completely obsessed with football. The Super Eagles, the country's national team, took home the gold medal at the 1996 Olympics and advanced to the World Cup finals in 1994, 1998, and 2002 under the leadership of notable players like Nwanko Kanu and Jay-Jay Okocha. The national women's team has also advanced to the Women's World Cup finals on numerous occasions. Hakeem Olajuwon, who rose to fame in the National Basketball Association in the United States and sparked considerable enthusiasm for the sport in Nigeria around the turn of the 20th century, received praise similar to that received by numerous Nigerian footballers who played abroad. Internationally successful Nigerian boxers include Richard Ihetu, better known as "Dick Tiger," the middleweight and light-heavyweight title holder. Nigerians have achieved greatness in the sports of boxing and athletics at the Olympic Games.
Politics in Nigeria
Nigeria's political structure is modeled after that of the USA. It is a federal republic where the President has sole authority over the executive branch. The President, who is chosen by the people and is the leader of both the state and the federal government, is in office for a maximum of two terms of four years each. The President collaborates closely with the National Assembly, which is composed of a Senate and a House of Representatives. Tribalism, religious intolerance, prebendalism, and ethnocentrism are the main themes that shape Nigerian politics.
Economy of Nigeria
Nigeria is the largest economy in Africa and ranks 20th globally. Nigeria has been designated as an emerging market by the World Bank. Agriculture, oil, transportation, manufacturing, and the service sector are the primary industries that contribute to this enormous economy. The Nigerian economy also benefits to some extent from tourism. Nigeria exports items to nations including Brazil, Spain, and the United States of America.
Buying or Renting Property in Nigeria
In Nigeria, you would have to pay more rent than typical if you want modern amenities. In Nigeria, rent is further paid in advance for two years. Make sure you have a properly maintained generator available because there are frequent power outages in Nigeria.
Schooling in Nigeria
In Nigeria, there are four levels of education: kindergarten, primary education, secondary education, and tertiary education. In the entire world, Nigeria has the highest percentage of youth who are not in school. In Nigeria, primary schooling lasts for six years and begins at age three. Math, English, Islamic knowledge studies, Christian religious studies, science, and other subjects are taught to students. Junior secondary school lasts for three years, followed by a senior secondary school for three years. Many universities and specialized institutes offer tertiary education.
Weather in Nigeria
Nigeria's landscape is diverse. Nigeria's southern region has a tropical monsoon climate. Similar circumstances apply to the majority of the other regions in this nation. These places never see temperatures below 18 °C. The climate in northern Nigeria is tropical and arid. Rainfall in this area occurs between June and September, with the rest of the year being largely hot and dry.
The Best Places to Retire and Live in Nigeria
Below we have listed the best places to live in Nigeria:
#1. Lagos: Best Place to Retire and Live in Nigeria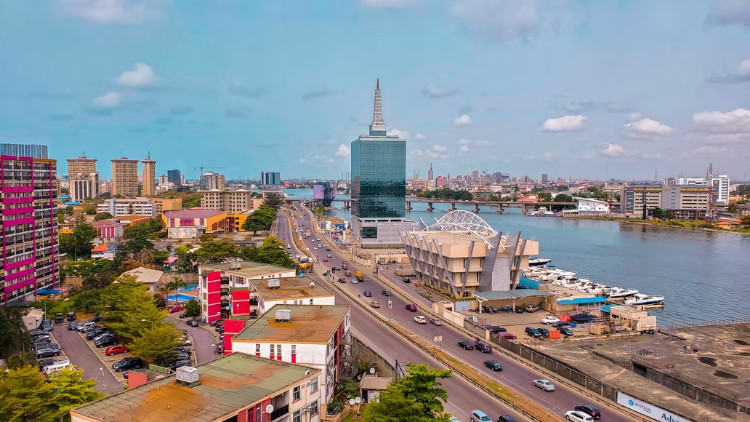 Looking for a location that is dynamic from sunrise to sunset? one that offers countless opportunities and fun, and that equally balances the good, the bad, and the ugly? then stop your search.
Despite its shortcomings, Nigeria/Sub-Sahara Africa has the largest economy and the fastest-growing city in all of Africa. The commercial center of Nigeria, which has a viable government and spends significant amounts on its crucial areas (health, security, and education) every two years, is a metropolis unlike any other that you can see and experience as soon as you arrive at its shores.
Lagos is the commercial and industrial center of Nigeria and one of the 3 megacities now acknowledged in Africa. It is divided into two distinct regions (Island and Mainland) by water bodies. In terms of industrial presence across the board, employment prospects, access to basic human needs, a good road system, real estate, and tourism attractions, Lagos is unmatched.
Lagos also has a vibrant nightlife, numerous stunning coastlines, and a plethora of high-end local and international companies that line its streets and fill its business centers.
Places to Eat: Japanese Sushi, Hard Rock Cafe, American, Bar, Ocean Basket Victoria Island
Places to Visit: Lekki Conservation Centre, Tarkwa Bay Beach, Freedom Park Lagos, Lekki Market
#2. Abuja: Best Place to Retire and Live in Nigeria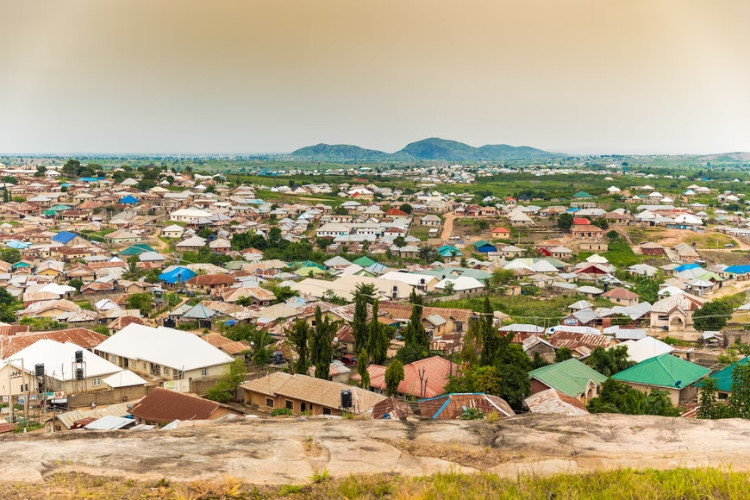 In striking contrast to Lagos' diversity and hustler-induced chaos, Abuja, Nigeria's capital, is a well-planned metropolis that is home to all of the country's decision-makers. Everyone who oversees the development of the nation's infrastructure, from the President to the Federal lawmakers, is in charge of the nation's security agencies.
Due to their existence, Abuja checks practically all the boxes for structured security, access to basic human needs (water, housing, and health), good road systems, entertainment venues, and all other social infrastructure that make a city dense.
All of the aforementioned factors combine to make Abuja a gravitational force that attracts people from all social classes, including the super-rich, the rich, and the poor, to the city for a variety of reasons. Whatever your motivation, Abuja is a place you definitely won't want to miss.
Places to Eat: BluCabana Restaurant & Cafe, Cilantro Abuja, Wakkis
Places to Visit: Jabi Boat Club, Abuja National Mosque, Jabi Lake Mall
#3. Enugu: Best Place to Retire and Live in Nigeria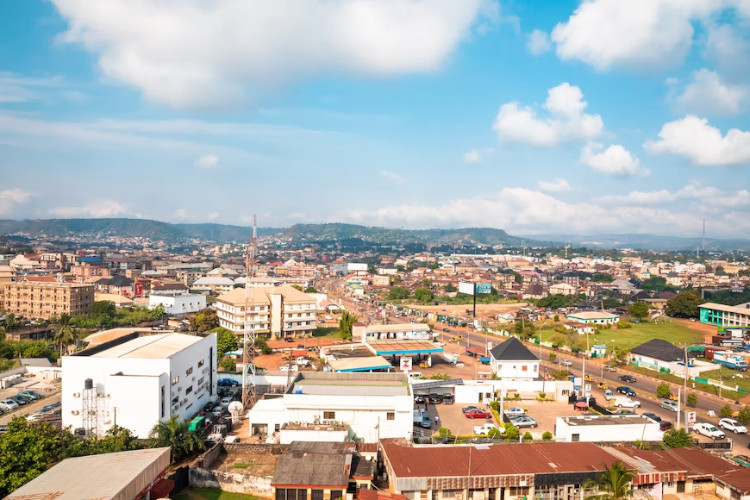 You won't regret staying at Enugu, the provincial capital of Enugu state in western Nigeria, which is also known as "the coal city" and has the code number 402.
Enugu, the old capital of post-colonial Western Nigeria, and the final abode of the Igbo's beloved Ikemba 1 are both filled with vibrant young people as a result of the presence of numerous higher education establishments within and close to the city. Enugu is also home to the best-known Nigeria coal mine, many well-known Nollywood creative intellects, and the popular Nigeria coal mine.
Every important factor for anyone looking to relocate to a lovely, secure, calm, and efficient city in Nigeria is present in Enugu.
Enugu is a great place to live thanks to its many tourist attractions, including Nike Holiday Resort, waterfalls, caves, the coal mine, and hills, in addition to its well-planned road system, estates, civil service lifestyle, and the presence of the Nigerian security apparatus in full force.
Places to Eat: Open Sharaton, Aarons Signature Restaurant, Bush House Arena
Places to Visit: Centre For Memories, Peace Mass Transit, Lilburn Health & Fitness Center
#4. Calabar: Best Place to Retire and Live in Nigeria
How could one even begin to describe Calabar, its inhabitants, its vibrant culture, and its stunning surroundings? Even Nigerians who have never been to Calabar are in awe of what it stands for.
Calabar has a great deal to provide anyone that docks there, which is why it is known as the peoples' paradise. In search of a safe, secure environment, a lively city with family-friendly attractions? Calabar is the place for you.
The famous Obudu Cattle Ranch, a free trade zone, Tinapa Resort, an international airport, and a working sea port are all located in Calabar, the metropolis of Cross River State in southern Nigeria. It's a safe environment for someone who values their family and wants to combine a career with pleasure.
Places to Eat: Tinapa Lakeside Hotel, Native Delicacies Restaurant, Happy Food
Places to Visit: The National Museum, Statue of Mary Slessor, The Tomb of Mary Slessor.
#5. Uyo: Best Place to Retire and Live in Nigeria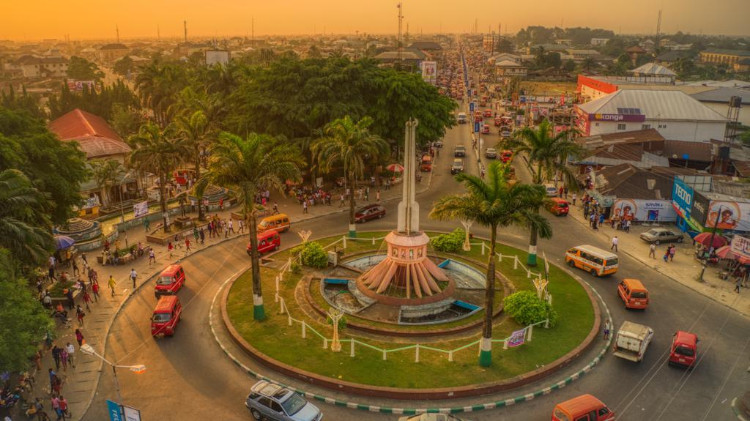 The provincial capital of Akwa Ibom State, among the major oil-producing states in the country, and situated in the Niger Delta region, Uyo, isn't far from Calabar.
Due to its position as an oil-producing state, Uyo has experienced rapid growth in a variety of economic areas, especially since the country's transition to democracy. It also has a sizable ex-pat population.
In addition to the Ibom link and resorts like The Ibom Tropicana and Entertainment center and Le Meridien Ibom Hotel and Golf Resort, Uyo now has many leisure and human development facilities of world caliber. The Godswill Akpabio Stadium, a 30,000-seat stadium, the Ibom specialized hospital, and the top-tier Ibom e-library are further highlights of Uyo.
Places to Eat: Tantalizers Uyo, Monty Suites, Crunchies
Places to Visit: Ibom Connection, Ibom Plaza, Ibom Tropicana Entertainment Centre
#6. Ibadan: Best Place to Retire and Live in Nigeria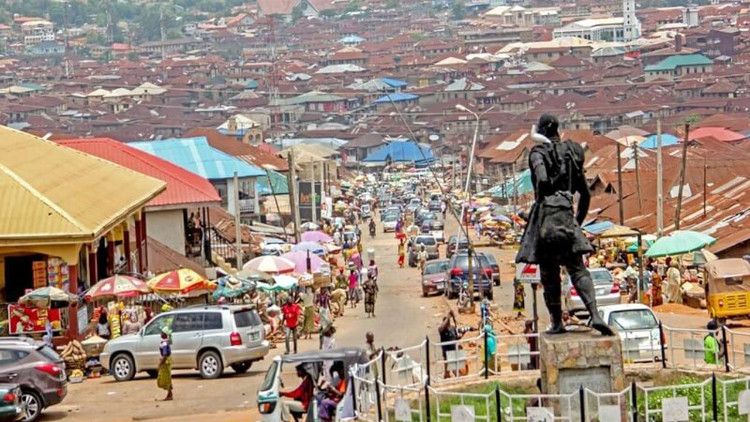 Ibadan often referred to as the "old city" and billed as the largest metropolis in West Africa, is considered one of the best places to reside in Nigeria.
Ibadan, the capital of the Oyo state and the south-western region of Nigeria, is a heavily populated city with a wealth of tourist attractions, reputable higher education institutions (such as the University of Ibadan, formerly known as the University College Ibadan), and Africa's first college teaching hospital. It is situated 45 minutes from Lagos, Nigeria's commercial center, and numerous real estate and construction projects are springing up along its route.
The city is proud of its excellent road systems, lovely and secure neighborhoods, local and foreign shopping centers, and nightlife that caters to all age groups.
Places to Eat: Mr. Biggs, Whimpy's, Martha's
Places to Visit: UI Zoo, Topfat Art Gallery, Agodi Gardens
#7. Owerri: Best Place to Retire and Live in Nigeria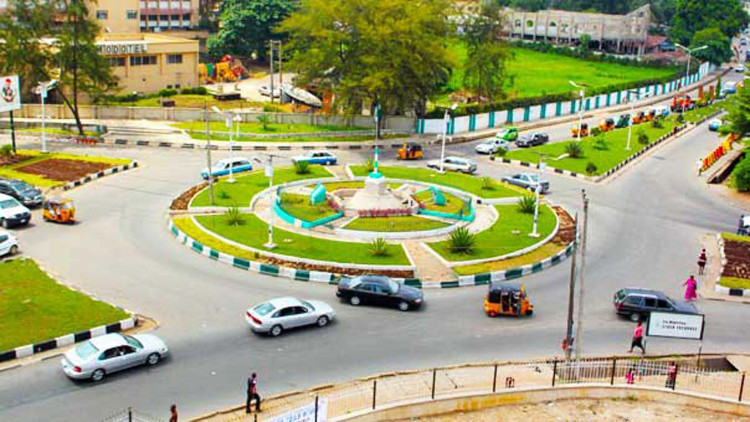 Are you looking for a city that can brag about everything equally? a thriving nightlife, well-kept homes, good road systems, public and private higher education institutions, and an expanding industrial sector? You need to look no further than Owerri, the metropolis of Imo State in southeast Nigeria.
Popularly referred to as the "Heartland," Owerri is situated in the middle between the industrial cities of Aba, Port Harcourt, the oil city, Enugu, the coal city, and Onitsha, the biggest market in West Africa.
Places to Eat: California Owerri, Saga Suites & Apartment, Renny Fast Foods
Places to Visit: Oguta Lake, Nekede Zoo, Assumpta Cathedral
The Bottom Line
Nigeria is home to numerous multinational firms, which has led to a large ex-pat population. Because of this, adjusting to life in this country will be simpler than anticipated. In Nigeria, there are a few existential issues that must be resolved, such as the lack of good roads, electricity, and clean water. Simply plan and create a list of necessities before moving to Nigeria.
Consequently, Nigeria is not the country you would like to retire from at this time due to security issues and the inability to obtain a long-term visa. When the government prioritizes tourism, everything should fall into place. The police are dishonest, as they are in most developing nations, and bribery is normal if you run into difficulties.